WILDLIFE FESTIVAL OFFERS SEMINARS, FIELD TRIPS AND EVENTS
The second Wings and Wildlife Festival being hosted at the Aquarius, March 10-15, will be jam-packed with educational seminars and field trips. Topics of discussion will include rescued raptors, falconry, binocular use, bats and bird identification for beginners. Guided tours will serve as backdrops for viewing birds and wildlife in their natural habitat.
After outdoor events during the day, more festivities will take place indoors. For example, on Friday night, renowned Boulder City photographer and artist Sharon Schafer and other nature artists will display their work at a wine and cheese social. Those new to birding will be able to participate in a special "Birding 101" event. At the Saturday banquet, Ted Floyd, editor of the American Birding Association publication "Birding," will deliver the keynote speech.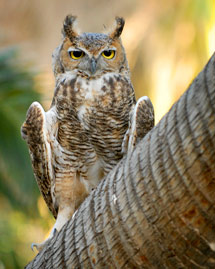 RIVERSIDE BOOKS TIMELY IRISH SHOW
With St. Patrick's Day quickly approaching, the Riverside has booked "The Irish Show" featuring singing star Elaine Canning, March 10-17, with 8 p.m. performances nightly and an added 3 p.m. matinee on March 17. Tickets are $35, call 800-227-3849, ext 616.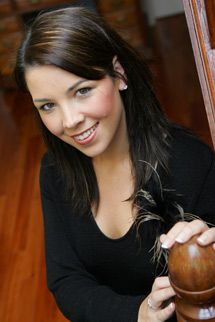 This reporter caught the show at the South Point in Las Vegas where it played earlier this month and it truly captures the spirit of Ireland. Five musicians playing flute, violin, accordion, keyboards and guitar produce dynamic songs and rhythms often while five female and two male dancers show off traditional Irish dances. Throughout the show international soprano Elaine Canning stands center stage in different dresses and mesmerizes an audience with her pure, rich voice.
Canning, who was born in Dublin and now lives in Cork, studied under the guidance of Dr. Veronica Dunne before moving to London where she graduated from the Royal College of Music. Her talent has brought her all over the world, as lead singer in Michael Flatley's "Lord of the Dance," soloist at the Royal Festival Hall and the Purcell Room in London, and guest soloist with the Gardo Band to name but a few engagements.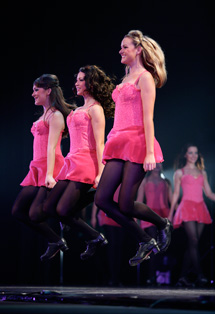 Most recently, award-winning Canning is appearing with Tommy Fleming on his new DVD and CD "A Journey Home."
EDGEWATER AND COLORADO BELLE HOLD CHILI COOKOFF
The 15th annual Red Hot on the River Chili Cookoff will be held outdoors on the riverwalk between the Colorado Belle and Edgewater on Saturday, March 20. The public event features $5,000 in prize money for competitors in four categories, plus free chili tasting, and free live entertainment. The prize categories are Best Chili, Best Booth, Best Salsa and People's choice.
Booth decoration will begin at 10 a.m., cooking will start at 1 p.m. and judging will follow at 4 p.m. Ballots for People's Choice awards will be distributed at 5:30 p.m. and public sampling will begin at the same time.
TOP OF NEXT COLUMN
BIG BAD VOODOO DADDY STOPS AT TROPICANA EXPRESS
Big Bad Voodoo Daddy will headline at the Pavilion Showroom at the Tropicana Express on Saturday, March 13 at 8 p.m. Tickers are $25, $35 and $45, call 800-243-6846.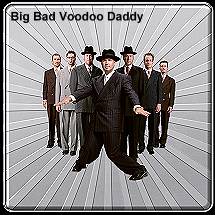 Lead vocalist, guitarist and songwriter Scotty Morris, co-founded Big Bad Voodoo Daddy (BBVD) with drummer Kurt Sodergren in Southern California. Since their arrival on the music scene in 1993 in a legendary residency at Los Angeles' Brown Derby nightclub, Big Bad Voodoo Daddy's live show and aggressive, musically perceptive approach has proven them to be the singular standout among the numerous bands that launched the nineties swing revival. The seven-man group forged a massively successful fusion of classic American sounds from jazz, swing, Dixieland and big-band music, building their own songbook of original dance tunes, and now BBVD is a veteran force.
NATALIE COLE KICKS OFF OUTDOOR SHOWS AT HARRAH's
Multiple Grammy Award-winner Natalie Cole will star at the Rio Vista Outdoor Amphitheater at Harrah's and launch the spring concert series. Cole will be backed by a 14-piece orchestra and present her many great hits. Tickets for her 8 p.m. performance range from $35 to $70, call 800-447-8700.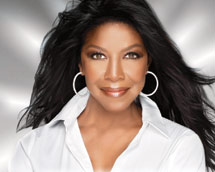 The purchase of a ticket to any of Harrah's outdoor concerts includes entry into a drawing for a Bud Light guitar autographed by the artist or artists performing at that concert (except Natalie Cole when a keyboard will be given away). A second place $200 prize and an artist-autographed poster or postcard will also be given away. Prizes will be awarded after each concert. Ask for details when purchasing a ticket.
QUICK CLIPS
From March 18-21, "Winter Dance Party - Tribute to Buddy Holly, Ritchie Valens and The Big Bopper" will take place in Don's Celebrity Theatre at the Riverside at 8 p.m. Tickets are $30, call 800-227-3849, ext 616.
The Edgewater and Colorado Bell will host the Irish Days Festival with theme cuisine, beer, free entertainment and games along the riverwalk on March 12 and 13.
'DRINKIN', SINGIN', SWINGIN'' REVIVES RAT PACK DAYS
"Drinkin', Singing', Swingin'...A Salute to Sinatra-Davis-Martin," captures the essence of the camaraderie that Frank Sinatra, Sammy Davis Jr. and Dean Martin known as The Rat Pack had. This show, which has played Harrah's Fiesta Showroom many times, is currently playing there through Thursday, March 18 (dark March 12). Tickets for the 8 p.m. show start at $16, call 702-298-8510.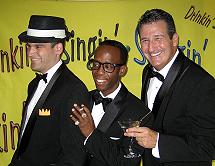 The show is the brainchild of producer Rick Michel, who just happens to play the Dean Martin role in the show. Michel has starred in numerous other take-offs on the whole Sinatra-Davis-Martin Vegas thing and a few years ago decided he could do it better and created the current show playing Harrah's.
The show is all about the Vegas days of the early '60s, but it updates things by moving Frank and the boys to the modern era. Michel has his Frank, Sammy and Dean doing music they might do if they were alive today. The threesome also have several songs that were customized for them.
Joining Michel in this task are Ryan Baker as Frank Sinatra and Bryan Clark as Sammy Davis Jr. In addition, the music is performed live with a seven-piece orchestra.
Clark has been performing the Sammy character since 1983, when he was part of a Vegas variety show at the Westward Ho. Baker got hooked on Sinatra about 10 or 12 years ago. One night on a dare, he sang a Sinatra song at a karaoke night.




CONTINUE ON TO...:
>THIS WEEK'S LAS VEGAS NEWS
>LAST WEEK'S LAUGHLIN NEWS
>VEGAS VIEW FULL ARCHIVES
>Return to "Heard Around Town"
>Return to Las Vegas Leisure Guide