GARTH BROOKS SELLS OUT SECOND SERIES OF CONCERTS
After two hours on stage at the Encore Theater at Wynn on Friday, Feb. 12, the show was over and Garth Brooks went backstage to have dinner. After 15 minutes, a stagehand told Brooks that the audience was still there and standing like when he left the stage. Thinking he was joking, Brooks went to check and it was no joke so he grabbed his guitar and played for another 45 minutes.
Column Continues Below Advertisement
Tickets for Brooks' second series of 20 concerts from March through August went on sale Feb.27 and were sold out within hours.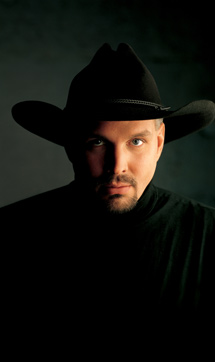 'GIRL's NIGHT: THE MUSICAL' DEBUTS AT MGM IN MAY
The popular off-Broadway production "Girl's Night: The Musical" will make its Las Vegas debut at the MGM Grand Hollywood Theatre for a limited engagement May 6-12. Tickets start at $57.40, call 800-745-3000.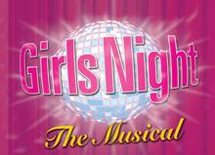 The UK smash hit, "tell-it-like-it-is" production, follows five friends as they gather for a night of wild karaoke. Audience members are invited to tag along with the remarkable and outrageous women to celebrate friendship, life, love and laughter.
The feel-good comedy characters include: party animal Carol; blunt Anita; Liza and her issues; boring and designated driver Kate; and Sharon the not-so-angelic angel. Las Vegas is known for no-holds-barred nights out on the town for women of all ages, where anything can happen. It's only fitting that the production arrives in Sin City.
RICK FAUGNO HEADLINES AGAIN AT SOUTH POINT
By popular demand, Broadway's triple threat Rick Faugno (pronounced Fawn-Yo) will reprise his critically-acclaimed one-man song and dance show, "Songs My Idols Sang (And Danced!)," on Sunday, March 21, at 3 p.m. in the 400-seat South Point Casino Showroom. He'll also be selling his new CD afterwards. Tickets are $20, $25 and $30, call 797-8055.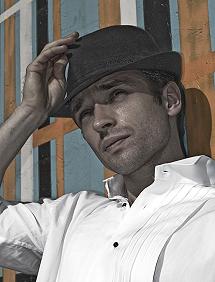 The original Frankie Valli in "Jersey Boys" at the Palazzo, Faugno premiered his solo show last August at the South Point. Faugno presents an 80-minute showcase of musical standards from the Great American Songbook, and he's backed by a seven-piece band. The show is based on Faugno's life story on Broadway, and how he got to where he is today. A New Jersey native, he first appeared on Broadway at age 12 in "The Will Rogers Follies."
STEVE TYRELL RETURNS TO GOLDEN NUGGET
Grammy Award-winning jazz vocalist Steve Tyrell will return to the Golden Nugget for two limited engagements April 13-16 and April 20-24 in the Gordie Brown Showroom. Tickets for his 8 p.m. performances start at $29.95, call 866-9-GOLDEN (866-946-5336). "Gordie Brown Live!" will be dark April 3 and 9-28.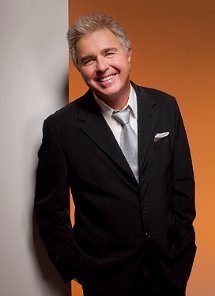 In "Father of the Bride" and "Father of the Bride II," Tyrell reinvented and re-popularized classic pop standards. He recently produced Rod Stewart's "Soulbook," released in October 2009, and sang "New York Is Where I Live," written by 15-year-old Clyde Lawrence, in the December 2009 motion picture "Did You Hear About the Morgans?" In September 2009, his voice was also featured over the end title of Steven Soderbergh's film "The Informant," singing a new song written by Academy Award Winners Alan and Marylin Bergman along with Marvin Hamlisch.
Tyrell has produced hits for artists ranging from Linda Rondstadt to Grammy-winner Rod Stewart and sold hundreds of thousands of albums of his own.
FRANK MARINO RECEI VES SECOND STAR ON THE STRIP
As part of the celebration of opening his "Frank Marino's Divas Las Vegas" show at the Imperial Palace, Frank Marino also received a second star on the Las Vegas Walk of Stars. The self-proclaimed "Peoples' Diva," is the first entertainer to earn two stars on the famed boulevard – one outside the Riviera and another outside the Imperial Palace.
Marino has entertained Las Vegas audiences for more than 25 years starring most of that time in "An Evening at La Cage" at the Riviera. Marino is also an author, columnist, and actor who appeared in the blockbuster hit "Miss Congeniality 2" alongside Sandra Bullock.
"Frank Marino's Divas Las Vegas" is a 75-minute, contemporary and up-beat production, full of male, lady look-alikes performing parodies of beloved superstars. Marino stars in the show, performing a Joan Rivers-inspired comedic monologue and narrating the production throughout. Marino does a total of 17 costume changes, each time donning a different gown designed by the legendary Bob Mackie. Marino has unveiled a new set, new choreography and a new musical line up, including music by Rihanna and The Pussycat Dolls. Tickets for the 10 p.m. show nightly except Friday are $69 and $79, call 888-777-7664.
SKY ZONE
It's always fun to learn about new places in town and the Sky Zone Recreational Center is a trampoline wonderland that just celebrated its sixth anniversary. Founded in 2002, the fun center offers a court with 64 interlocking, hyper-resilient trampolines and a small court with 27 separate trampolines. Located 4915 Steptoe Street, Sky Zone has open jumps and fitness training programs, holds Skyrobics classes and dodge ball tournaments, and welcomes private parties and corporate team building.
Prices are $9 per hour and $5 for 30 minutes on an open jump. The first class is free for Skyrobics and $6 for each class thereafter. A $2 shoe rental is required; call 702-436-6834.
T&T AT LUXOR IS PARTY SITE IN MARCH
Throughout March, T&T at the Luxor is featuring its legendary "Cock-A-Doodle Duel," along with spring specials. T&T has introduced "Seis y Seis" ("Six and Six"), which includes six specialty tacos and a bucket of six Sol Cuartitos seven-ounce beers for $29.
For a wild time, T&T is hosting ongoing live human rooster fighting competitions. "Cock-A-Doodle Duel" involves two contestants dressed as roosters with balloons tied to their ankles, attempting to take out their opponent by popping their balloons. The winner takes home a $25 bar tab.
ROCK 'n' ROLL WINE PARTY FEATURES JET AT CAESARS
Rock 'n Roll Wine will host their first outdoor event of 2010 featuring multi-platinum hit-makers JET with special guest alternative rock newcomers Crash Kings, and local favorites Imagine Dragons on Saturday, March 27. JET broke out of their native Australia in 2003 as a multi-platinum, international success story. Rock 'n Roll Wine's "Vino Maximus" Festival will launch the opening of the first full season of the newly expanded Caesars Palace Garden of the Gods Pool Oasis. Tickets in advance are $49.50, call 702-240-3066, Monday-Friday, and $54.50 at the door.
TOP OF NEXT COLUMN
CRISS ANGEL MOTORCYCLE COLLECTION ON DISPLAY AT LUXOR
Criss Angel, who headlines at the Luxor in "Believe" by Cirque du Soleil is the only artist to receive Magician of the Year five times. Angel recently received the coveted Merlin Award for Magician of The Decade by the International Magicians Society honoring his accomplishments for the past 10 years. What many don't know is he's an avid motorcycle enthusiast. Angel has accumulated an extensive collection of custom vehicles and his most recent collection of bikes are now on display indefinitely at the classic rock bar Octane at Excalibur. Other bikes are on display at Liquidity, in the lobby, and close to the Mindfreak store at the Luxor.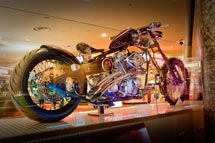 STRATOSPHERE HOLDS SECOND 'SCALE THE STRAT'
The Stratosphere will again support the efforts of the American Lung Association of Nevada as sponsor of the second "Scale the Strat" extreme stair climb on March 13 and 14. Last year's "vertical road race" attracted 111 participants from across the United States and raised more than $80,000. A firefighter from Seattle raced the 108 floors and 1,455 steps of the Stratosphere in seven minutes, 32 seconds to win bragging rights.
The event is limited to the first 400 participants 21 years of age or older. The qualifying event is on Saturday, March 13, with the top 50 fastest climbers competing on Sunday. Registration is $50, and climbers are also asked to make a minimum fundraising pledge of $250.
JENNI RIVERA WILL PERFORM AT EASTSIDE CANNERY
Jenni Rivera, who has sold more than 20 million albums worldwide and became the first artist to have all ten of her studio albums debut at No. 1 on the U.S. Top Latin Albums chart, will perform at the Eastside Cannery on Saturday, April 10. Tickets are $79.95, $89.95 and $99.95, call 702-856-5470.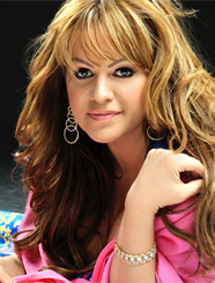 The Eastside Cannery, in partnership with the Las Vegas Review Journal and El Tiempo, is giving away a Jenni Rivera Grand Prize Package which includes two Gold Circle tickets, a one-night stay, pre-show dinner for two at Carve Steakhouse and admission to the after-party in ONE SIX Sky Lounge. Second Prize is a pair of tickets concert tickets. To enter electronically, log on to www.lvrj.com or www.eltiempolibre.com. Contest ends March 10.
Hailed as "La Diva de la Banda" (Diva of Banda), Rivera is the most dynamic female artist in banda music, which is a blend of Mexican musical styles that incorporates brass ensembles and heavy percussion.
At the 2008 Billboard Latin Music Awards, Rivera's critically acclaimed platinum album "Mi Vida Loca" was honored Regional Mexican Album of the Year. The autobiographical record conveys personal accounts of single motherhood, domestic abuse, divorce, and her successful music career. While Rivera mostly sings in Spanish, she includes an English-speaking banda version of Gloria Gaynor's "I Will Survive." Rivera executively produced her latest album, "Jenni," which debuted at No. 1 on the Billboard Latino charts.
QUICK CLIPS
N9NE Group will launch a new party known as "Down," at the ghostbar at the Palms on Thursday, March 25 at 9 p.m. Down is an ongoing event that will take place monthly at a N9NE group venue.
Executive Chef Kim Canteenwalla of Society Café Encore has created a lunch for professions on the move. The Lunch Box is a $23, three-course, mid-day meal available Monday through Friday from 11:30 a.m. to 3 p.m. Society Café Encore was named one of "Esquire" magazine's "Best New Restaurants of 2009."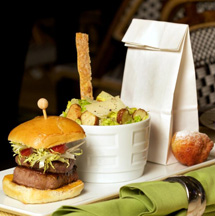 Sunset & Vines at Lake Las Vegas will be holding a Cabernet five-course dinner by Chef de Cuisine Aaron Frutoz on Monday, March 29..
Panevino Ristorante, located on Sunset one block east of Las Vegas Boulevard, will host a five-course, prix fixe, gourmet dinner paired with wines from the Veneto region of Italy on Thursday, March 25, at 7 p.m. For reservations, call 702-222-2400.
The annual Henderson Heritage Parade, celebrating the city's 57-year history, will take place on Saturday, April 17 at 10 .m. on Water Srteet. This year's theme is "Futuristic Henderson – Decade of Destiny."
THE FLYING KARAMAZOV BROTHERS APPEAR AT THE ORLEANS
The Flying Karamazov Brothers with their blend of comedy, theater, music and juggling will perform at The Orleans Showroom on March 27 and 28. Tickets are priced from $19.95, call 702-365-7075.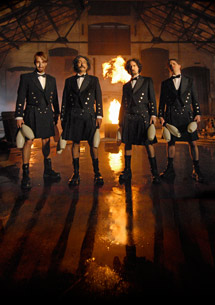 The group was formed in 1973 at a Renaissance Fair in Northern California by Paul Magid and Howard Patterson. Their first legitimate theater show was in 1981 and performed at Chicago's Goodman Theatre and at the Arena Stage in Washington D.C. This production became the beginning of what would launch the troupe from a band of street performers to renowned artists who have performed on some of the most famous stages in the world.
The veteran performers have done several original productions such as "Juggle and Hyde," "Life: A Guide for the Perplexed" and "Flings and Eros," and "The Comedy of Errors," which also was filmed for "Great Performances" on PBS.
COOKING SHOW AT M RESORT HAS NEW DARK DAYS AND SHOW TIMES
"Martini Time with Chef Tina Martini" at the M Resort has new dark days Monday and Tuesday and show times, which are noon, 4 p.m. and 7 p.m. Similar to a network television cooking show, Chef Martini mixes cooking with nutrition, fitness and wellness. The show changes themes weekly and treats a live studio audience to cooking demonstrations and a food/beverage sampling. Each ticket includes lunch or dinner in the resort's Studio B Buffet with reserved seating. Tickets are $39.95 for noon shows, $49.94 for 4 and 7 p.m. shows, and $59.95 for Seafood Dinner shows Friday-Sunday, call 800-745-3000.

SMASHBURGER SIZZLES INTO LAS VEGAS MARCH 17
Denver-based Smashburger is a fast-casual burger restaurant chain making its way coast to coast. The Las Vegas locations are owned and managed by SB Las Vegas LLC. The franchisee's first location will open on Wednesday, March 17 at 7541 W. Lake Mead, Suite #2. The company has sold franchise agreements that will total more than 275 locations over the next five years. Smashburger's plan is to open 500-plus restaurants across the country, 100 to 125 stores will open nationwide by the end of 2010.
Column Continues Below Advertisement
CONTINUE ON TO...:
>THIS WEEK'S LAUGHLIN NEWS
>LAST WEEK'S LAS VEGAS NEWS
>VEGAS VIEWS FULL NEWS ARCHIVES
>Return to "Heard Around Town"
>Return to Las Vegas Leisure Guide