REBA MCENTIRE HEADLINES IN LAUGHLIN
Country music superstar Reba McEntire will perform one night only at the Laughlin Event Center on Saturday, March 12 at 7 p.m. McEntire is the second best-selling female country artist of all time, having sold more than 55 million records worldwide. She's had 63 Top 10 hits and released her 34th studio album, "All the Women I Am," in 2010. Tickets are $45, $55 and $85.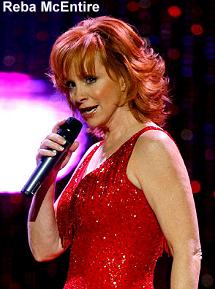 The Aquarius is offering a special online package for $239 (plus tax) that includes two Section C seats to see McEntire, and a two-night stay - March 11 and 12. For $299, you can have Section A floor seats; visit www.AquariusCasinoResort.com and click on "Special Offers." The package also includes 25 percent off at Windows on the River Buffet and 10 percent off Starbucks with your valid ace | PLAY™ card.
ERIC BURDON & THE ANIMALS HEADLINE AT THE EDGEWATER
Eric Burdon & The Animals will headline the new Edgewater Event Center on Friday, April 29 at 9 p.m. Tickets start at $15.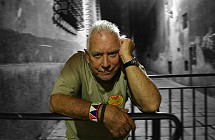 Burdon's rock music career includes: being the driving force of the San Francisco psychedelic rock scene; fronting WAR - the biggest funk band of the 1970s; cutting an LP with jazz-blues great Jimmy Witherspoon; reuniting his original band, The Animals, for a series of projects and worldwide tours; forming new groups of Animals; and releasing his second autobiography, which was translated in several languages. In addition, Burdon has had many movie parts.
'CAF's RED, WHITE AND LOUD' TOUR VISITS AQUARIUS
The "CAF's (Commemorative Air Force) Red, White and Loud starring Aaron Tippin & the B-29 FIFI" will visit the Aquarius Outdoor Amphitheater on Saturday, April 9 at 7 p.m. Tickets are $25 and $35.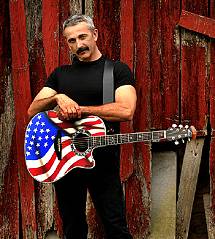 The "CAF's Red, White & Loud Tour" celebrates America's freedom through song and the roaring radial engines of one of the world's most famous warbirds. At each tour stop, the CAF's B-29 FIFI arrives with country star Aaron Tippin aboard.
The CAF's B-29 FIFI will be available for guided tours and the public will also have an opportunity to purchase a ride in the Boeing B-29 Superfortress for the first time in history. Rides can be purchased in advance by visiting www.cafb29b24.org.
ASLEEP AT THE WHEEL VISITS THE TROPICANA
Asleep At The Wheel will headline at 8 p.m. at the Tropicana in The Pavilion Theater on March 26. Tickets are $20.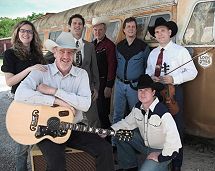 Over their 40-year history, Asleep at The Wheel has garnered nine Grammy Awards and released more than 25 studio and live albums. Just last year, they earned a Grammy nomination in the newly minted Best Americana Album category for their critically acclaimed "Willie & The Wheel" on Bismeaux Records. Most recently, another collaborative project paired the band with the legendary lead from Bob Wills & The Texas Playboys, Leon Rausch. The distinguished velvety vocals that voiced the King of western swing partnered with "post-modern kings of Texas Swing" on "It's A Good Day," which USA Today called, "swing from the heavens."
RIVER PALMS HAS ROD STEWART TRIBUTE SHOW
Gregory Wolfe will perform his tribute to Rod Stewart at the 2700 Club in the River Palms on Saturday, March 12 at 10 p.m. Tickets are $10.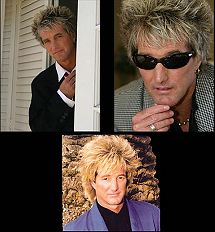 Wolfe at age 19, like most young adults in Lansing, Mich., went to work at General Motors. In the summer of 1984, Wolfe entered himself in a tribute contest that changed his future. Shortly afterward, he was flown to Los Angeles for the No. 1-rated television show in syndication, "Putt'n On The Hits." After his appearance, he relocated and began making a career of impersonating Rod Stewart. He has since entertained all over the globe. In 2005, Wolfe started working with a 35-piece orchestra based in Orange County, Calif., performing the standards from Stewart's "Great American Songbook Collection." Now Wolfe is debuting "Gasoline Alley," a tribute to Stewart's early career.
TOP OF NEXT COLUMN
EDGEWATER FEATURES COMEDIANS
The Edgewater sticks with "Comedy on the Edge" in the showroom every Friday, Saturday and Sunday at 7 p.m. Each show features two stand-up comedians. Upcoming acts are: March 11-13 —Mike Wally Walter and Colleen Crabtree; March 18-20—Rickey Shackleford and Zach Risen; March 25-27—Scott Long and Jennifer Murphy; April 1-3—Sam Fedele and Laura Hayden; and April 8-10—Darryl Rhoades and Adam Norwest. Tickets are $10 at the Edgewater Casino Cage or the door.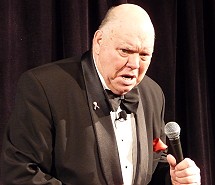 Mike Wally Walter is a stand-up comedian who has been bringing his high energy, politically incorrect humor to audiences all over America and Canada since 1982. Fans have described him as a cross between Don Rickles and Jonathan Winters... a fact Walter cherishes as he is a big fan of both. Walter is definitely one of the most consistently funny comedians to come out of the Pacific Northwest in the last 20 years.
PRCA RODEO IS COMING TO TOWN
The Laughlin River Stampede PRCA Rodeo will be in Laughlin March 31-April 3. The annual major PRCA rodeo with more than $250,000 in prize money features the top rodeo cowboys and barrel racers on the circuit. The rodeo begins at 1:30 p.m. Thursday-Sunday. Tickets range from $7 to $35, call 877-840-0457 or visit rodeolaughlin.com.
QUICK CLIPS
The Tropicana and River Palms Casinos are offering current and past military a free buffet for themselves and a guest and a special "American Heroes" Trop Advantage Players Club Card. On the third Wednesday of each month, military personnel can swipe their Trop Advantage Club Card at the designated kiosk and receive a free buffet.
For St. Patrick's Day, March 17, the Windows on the River Buffet at Aquarius will feature traditional Irish corned beef and with every meal between 10 a.m. and 9 p.m. also include one free "Irish Coffee."
The "Irish Riverwalk Festival" featuring an Irish band, food booths and beverages will be held on the Riverwalk between the Colorado Belle and Edgewater, March 11-12. Admission is free and food and beverages are sold separately. Hours are Friday 3-8 p.m. and Saturday noon – 8 p.m.
On March 12, Rare Earth will perform at 7 p.m. in the Avi Grand Ballroom. Rare Earth is made up a group of high school buddies who were signed with Motown from 1968 to 1978. Their hit, "Get Ready" started out as a three-minute song, became 21 minutes long and remained on the charts for almost three years. Tickets are $16.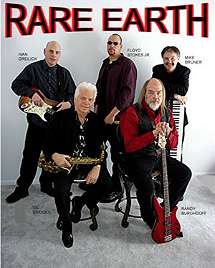 The River Palms will be hosting a $4,000 Bingo Bash on Thursday, March 17 at 1:30 p.m. in Beach Club Bingo. Prizes range in size from $250 to the $1,000 End of the Rainbow Double Action Coverall.
"Dance of Desire: A New Beginning" will showcase a new dimension in Irish dance in Don's Celebrity Theatre at the Riverside, March 15-20. Shows will be at 8 p.m. each night and there will be a 3 p.m. matinee on March 17. Tickets are $36.50.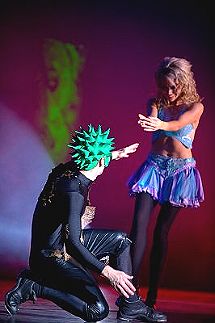 The "Red Hot on the River Chili Cook-Off" with $5,000 prize purse in four categories will be held at the Riverwalk between the Colorado Belle and Edgewater on March 19. There will be live entertainment from 3-8:30 p.m. and free sampling at 5:30 p.m. To attend is free; to enter as a chili cooker is $20, and $10 for the salsa completion. For entry, call 702-298-2453, ext. 3758 or e-mail info@cb-ew.com.

The Tri-State Veterans Day Parade Fundraiser featuring music by The Charley Connor Band and special guest bands will be held on Sunday, March 20 from 4-8 p.m. with a no host bar and food for sale. Admission is a $5 donation.

The 4th Annual Circle of Art & Crafts Show will be held at the Avi Grand Ballroom, March 25-27 from 9 a.m. to 5 p.m. The free show will showcase all categories of fine art plus variety of crafts.

The Uptown Motown Stage Show & Dance will take place on April 8 at 8 p.m. in the Avi Grand Ballroom. The show will feature the music of In-A-Fect.

The "Gambler Classic River Run" will take place in the North Parking Lot at the Tropicana April 7-9. The annual car show will feature '55-'57 Chevys, Corvettes and trucks; a Show 'n' Shine; a Friday night sock hop; and music. For information, visit gamblerclassicriverrun.com or tropicanax.com.

The "Blues & Brews Festival" will be held in the Colorado Belle's parking lot event area, April 22-24. This annual event will feature blues music by Michael Burks, Preston Shannon, Chris Hiatt & Cold Shot and John Earl's Boogieman Band, BBQ and other food, beverages at booths and vendors. Admission is free with food and beverages sold separately.

Tom & Sharon's Ballroom, Dance Party at the Riverside is scheduled on March 12 and 26 from 1:30 – 4 p.m. Admission is free. For more information about parties or dance classes, call 928-754-2097.

CONTINUE ON TO...:


>THIS WEEK'S LAS VEGAS NEWS
>LAST WEEK'S LAUGHLIN NEWS
>VEGAS VIEW FULL ARCHIVES
>Return to "Heard Around Town"
>Return to Las Vegas Leisure Guide