CHARO MAKES AQUARIUS 'CUCHI-CUCHI'

Singer, comedienne and master guitarist Charo will perform at the Aquarius Pavilion on Saturday, April 7. Charo has been delighting audiences for decades with her trademark shake, loveable accent, witty humor and undeniable talent as a guitarist. She studied guitar under the world-famous master of Flamenco guitar, Andrés Segovia. On the lighter note, Charo has made "Cuchi-Cuchi" a trademark phrase. Tickets for her 8 p.m. show are $20 and $30.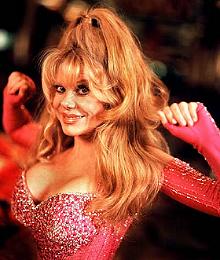 'THE IRISH SHOW' VISITS THE RIVERSIDE
St. Patrick's Day will be celebrated from March 13-18 at the Riverside with "The Irish Show" starring Marianne Knight in Don's Celebrity Theater. Tickets for the 8 p.m. show are $35.

Inspired by the islanders of Inis Mor in Galway Bay, the Irish show is fast moving with traditional music, Irish song and dance. This show with its company of talented young musicians, singers, and dancers creates a journey for the audience to the Emerald Isle.
Marianne Knight comes from the rich traditional-music environment of County Mayo in the west of Ireland. In addition to her singing, she is a musician of renown on several instruments - the button accordion, wooden flute, whistles and bodhrán. As an Irish dancer, she has won the American Nationals and Scottish Nationals, and competed with distinction in the British, Canadian, All-Ireland and World championships.
LARRY GATLIN AND THE GATLIN BROTHERS VISIT THE RIVERSIDE
The Riverside has Larry Gatlin and the Gatlin Brothers headlining, March 6-11 at 7 p.m. Tickets are $37.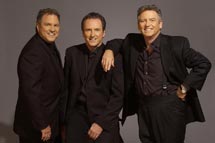 Larry and Brothers Steve, and Rudy Gatlin started singing more than 50 years ago in their hometown of Abilene, Texas. They have made country music history over the course of a four-decade career. They excel at their unifying musical element, which is pure family harmony.
STAND OUT COMEDIANS ARE CENTER STAGE AT EDGEWATER
"Comedy on the Edge" at the Edgewater in the Inferno Nightclub/Edgewater Showroom features two new stand-up comedians every Friday through Sunday at 7 p.m. Upcoming acts include: March 9-Dave Landau and Brenton Biddlecombe; March 10-11-Billy Ray Bauer and Erik Mackenroth; March 16-18-Scott Long and Todd Link; March 23-Eric Hunter and Chris Pleasant; and March 24-25-Art Krug and Laura Park. Tickets are $10 at the Edgewater Casino Cage or the door.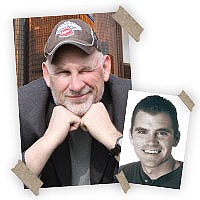 LAUGHLIN HIGHLIGHTS CAR AND MOTORCYCLE EVENTS
The Laughlin High Rollers motorcycle club sponsors "Bike Night Laughlin" the second Friday of every month from 7-9 p.m. at Bikini's Sports Bar in the Preferred Outlet Center on Casino Drive. There are giveaways and the People's Choice Award for favorite bike chosen by attendees along with beverage discounts. A bike will be on display that will be raffled off during the Laughlin River Run, April 25-29.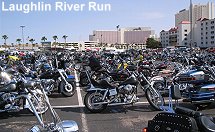 The South Parking Lot at the Riverside will host the All Corvette Gambler's Classic Car Show, April 20-22, with approximately 300 Corvettes on display. Activities will include participants dinner show, poker run, vendors and awards. The main car display will be on Saturday from 9:30 a.m.-12:30 p.m. and it is open to the public. For information, visit corvettesofbakersfield.org.
The "30th Anniversary of the Laughlin River Run" will take place April 25-29. The annual town-wide motorcycle event features lots of vendors, events, shows, rides and day and night activities Wednesday through Sunday. For information, go online at laughlinriverrun.com.
The "13th Annual River Cruizers Hot Rods & Harleys" car and motorcycle show will take place at the Avi in the Area at the Beach Overlook, April 19-21. This multi-faceted event includes a Show 'n' Shine of classic cars, muscle cars and motorcycles, poker run, various other events, vendors and live music by Garlin Hackney from 5:30 – 8:30 p.m. on Friday and Saturday. Admission is free. Event hours are 9 a.m. – dusk, Thursday-Saturday, and from 8 a.m. – noon on Sunday.
The Avi will hold "Thunder on the River 2012" in the parking lot, April 26-29, with a variety of events, music, and vendors related to motorcycles. Thursday through Sunday there is a bikers market from 9 a.m. – dusk. Admission is free.
TOP OF NEXT COLUMN
'VICKI LAWRENCE & MAMA' OFFER LAUGHS AT RIVERSIDE
Emmy Award-winning comedienne Vicki Lawrence will headline at the Riverside with her self-imposed sidekick Mama, March 21-25. Lawrence is one of the most beloved television personalities of her generation. Plucked out of total obscurity as a high school senior, Lawrence went on to become part of the now-legendary cast of the "Carol Burnett Show." Lawrence shares her acting, comedic and vocal talents, while Mama offers strong opinions on everything. Tickets for her 8 p.m. shows are $35.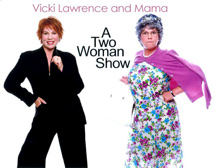 'DEFENDING THE CAVEMAN' WILL VISIT HARRAH's
"Defending the Caveman," which has been playing in Las Vegas for a few years, will be staged in the Fiesta Showroom at Harrah's, March 15-29; at 8 p.m. Broadway's longest-running one-man play explores the intricate and often tumultuous relationship between husband and wife and for that matter between men and women in general. The story is told with lots of humor and insight. Tickets are $25 and $35.
Caveman is truly hilarious and should be seen by all couples. The play, which clearly appeals to both sexes, is about the way men and women relate. Couples nudge each other all through this play.
More than 40 actors have performed this record-breaking comedy worldwide. Rob Becker wrote "Defending the Caveman" over a three-year time span while doing an informational study of psychology, sociology and prehistory.
NEWS CLIPS ABOUT OTHER LAUGHLIN EVENTS
As a town-wide special event, Alabama will be performing in the Laughlin Events Park on Saturday, March 31 at 7 p.m. Tickets range from $45 to $100.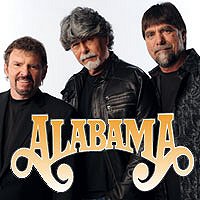 Engelbert Humperdinck will headline The E Center at the Edgewater on Saturday, April 21 at 8 p.m. Tickets range from 25-$75.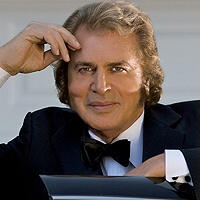 The Riverwalk between the Edgewater and Colorado Belle resorts will hold a "St. Patrick's Day Festival" March 16-18. This themed event will feature Irish food, beverage booths and live music. Event hours are 4- 9 p.m. on Friday, noon – 9 p.m. on Saturday, and noon – 6 p.m. on Sunday.

The 9th annual "Laughlin TownFest" is a local celebration held at the Laughlin Center shopping area on Needles Highway, March 15-18. The festival includes a wide variety of events, a daily carnival, and a parade on Saturday.

Polka music will infiltrate the Tropicana with The Varitones and Sylvia's Band performing on Thursday, March 20, at the Victory Plaza in front of the resort from 4-10 p.m. The entertainment is free.

Polka fun will continue on March 30-31 at the Tropicana in the Pavilion Theater. The "Get Your Polka On" event will include group lessons with Alfredo Delgado from 2-4 p.m. on Friday and 1-4 p.m. on Saturday. Cost is $10. In the evening from 5-10 p.m., there will be a polka feast with food and dancing to The Varitones and Sylvia's Band. Cost is $30 or $50 for both nights.

The Fort Mojave Classic PRCA Xtreme Bulls event will take place at the Mojave Crossing Event Center across the river from the Avi, March 23 and 24. Top bull riders in the country will compete in this all-bull riding evening competition. Ticket range is $10 for children 12 and under and $35 for Gold Buckle Seats. The Avi will run a shuttle service to and from the casino and event site.

The Edgewater will host the Western Collectibles and Firearms Show at the E Center, March 25-25. Displays from exhibitors across the country will include modern and antique firearms, Indian artifacts, knives, hunting rifles, memorabilia from the Old West, and more. Hours are 9 a.m. - 5 p.m. on Saturday, and 9 a.m. – 3 p.m. on Sunday. Admission is $5, visit arizonagunradio.com.

The "Circle of Art & Craft Show" in the Avi Ballroom, March 30 – April 1, will have a wide variety of fine art and crafts for sale and artists on hand to discuss their works. The hours are 9 a.m. – 5 p.m. each day and admission is free.

Tom & Sharon's Dance Party is scheduled at the Riverside with a variety of dance styles from 1:30 to 5 p.m. on March 17 and 31. Admission is free. On March 17, a Zumba party will follow the ballroom dance event.

"Oh, What A Night!" will be a sit-down dinner show in the Avi Ballroom from 6-9 p.m. on Friday, April 13. The performance will pay tribute to Frankie Valli and The Four Seasons and "Jersey Boys" with a special appearance by comedian/impressionist Tony D'Andrea. Dinner and show tickets are $15 with beverages not included.

A Karaoke Seniors USA Contest will be held this summer, Aug. 26-29, in the Starview Room at the Riverside. It will be a combination variety show and karaoke contest with a $1,000 first place prize for male and female in the following categories: Oldies/Rock and Country/Blues. You must be at least 50 years of age to participate and must be an amateur. For information and registration, visit karaokeseniorsusacontest.com or call 702-535-4985.


CONTINUE ON TO...:

>THIS WEEK'S LAS VEGAS NEWS
>LAST WEEK'S LAUGHLIN NEWS
>VEGAS VIEW FULL ARCHIVES
>Return to "Heard Around Town"
>Return to Las Vegas Leisure Guide