THE SMITH CENTER FINALLY OPENS

The much anticipated Smith Center for the Performing Arts is scheduled to open on March 10 with an invitation-only, multi-star production by George Stevens, Jr. that will be filmed for a television special. The facility contains three theatres including the 2,050-seat Reynolds Hall and is the centerpiece of Downtown Las Vegas' Symphony Park development. The Smith Center is also the home of the Nevada Ballet Theatre and the Las Vegas Philharmonic.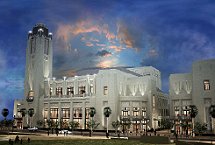 MIKE TYSON TO HEADLINE ONE-MAN SHOW AT MGM
Infamous boxer Mike Tyson will perform the world premiere of his one-man show "Mike Tyson: UNDISPUTED TRUTH – Live on Stage" for a limited run, April 12-18, at the Hollywood Theatre at MGM Grand. This will be the no-holds-barred life story of the iconic fighter in an up-close-and-personal setting featuring images, music and video. Tickets start at $99.99.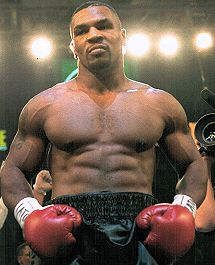 JAVIER's WILL OPEN AT ARIA
Javier's, a well-known restaurant in Southern California and Los Cabos, Mexico, will open at Aria late this summer with its regionally influenced Mexican cooking. Javier's will also offer an extensive selection of premium tequilas.
Column Continues Below Advertisement
THE LADY SILVIA IS ANOTHER DOWNTOWN VENUE
The Lady Silvia is a new downtown speakeasy and lounge located at 900 South Las Vegas Boulevard. It opens daily at 3 p.m. and has an outdoor patio. The place is inspired by Prague's Strahov Monastery Library, and flaunts dazzling furniture situated on a black and white checkerboard floor.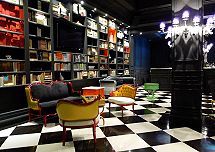 GRAMMY® WINNER ESTELLE PERFORMS AT PURE NIGHTCLUB
GRAMMY® Award-winning artist Estelle will celebrate the release of her 3rd album "All of Me" when she performs at PURE Nightclub inside Caesars Palace on Tuesday, March 6.
'LA CAGE' IS BACK AT THE RIVIERA
Norbert Aleman's "La Cage" is back at the Riviera in its original Las Vegas home the Crazy Girls Showroom where it ran for 27 years. The difference this time is the star is Jimmy Emerson since Frank Marino has his own "Divas Las Vegas" show at the Imperial Palace. Emerson has performed as the comedy lead and alternate host of the show for more than 27 years. He plays emcee and the trailer-trash bimbo, Tammy Spraynette. Other female impersonations include Britney Spears, Madonna, Lady Gaga, Liza Minnelli, Dolly Parton, Celine Dion, Barbra Streisand, Reba McEntire and Bette Midler. Shows are Wednesdays through Mondays at 7:30 p.m.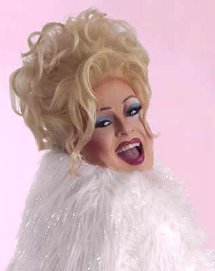 THE ROYAL HOUSE PRESENTS 'THE PASTEL PROJECT'
The Royal House will present "The Pastel Project," the first in a series of outdoor concerts and festivals on the Convention Center Drive corridor, March 23-24. Outside there will be a main concert stage with live performances from indie bands and deejays with stage side cabanas and a spring/festival inspired atmosphere. Activities will include roller skating, strolling Americana entertainment troop, sidewalk chalk, art sculptures, carnival rides, above ground pools flying beach balls, various food and beverage trucks, vendors and more.
"The Pastel Project" was inspired by the indie spirit, which is symbolic of the progressive thinking needed to create a world aware and sustainable society.
BELLAGIO GALLERY PRESENTS MONET
The new exhibit at the Bellagio Gallery of Fine Art is "Claude Monet: Impressions of Light" featuring works that illustrate the height of Monet's engagement with color and light. This landmark exhibition showcasing 20 works by the founder of French Impressionist painting runs through Jan. 6, 2013.
"Art & Wine: A Perfect Pairing" is a monthly interactive wine and art conversation series held the second Wednesday from 5-7 p.m. Tickets are $30 for members and $38 for non-members.
NASCAR DRIVERS MAKE PIT STOP AT RIVIERA
The Riviera is hosting a series of events as part of NASCAR's Race Weekend, March 8 – 11, beginning with a 4:30 p.m. slot tournament benefiting the Kyle Busch Foundation on Thursday, March 8. Entry is $118 or $99 for Kyle Busch Fan Club members. A group of drivers will sign autographs on March 9. In addition, Casey Mears' GEICO Sprint Cup Car will be display on the casino floor.
LAS VEGAS CELEBRATES 38th ANNUAL UNLVINO
The 38th Annual UNLVino® is Nevada's largest and oldest wine festival. It has grown into a three-day scholarship fundraising event running March 22-24. "Bubble-licious" begins the festivities on Thursday, March 22, from 7-10 p.m. at the Cleveland Clinic Lou Ruvo Center for Brain Health. Food will be provided by healthy lifestyle foods of Red Velvet Café, Gustav Mauler's Spiedini restaurant and cuisine by award-winning Chef Alex Stratta. Tickets are $100 in advance; $125 at the door.
Friday night, March 23, will be "Sake Fever" from 7-10 p.m. at The Mirage Pool. The featured cuisine will be from fine dining restaurants Japonais and FIN. Tickets are $60 in advance; $85 at the door.
The Grand Tasting on March 24 at Bally's from 7-10 p.m. is the time-honored Las Vegas wine tasting tradition. Advance tickets are $75; $100 at the door.
DIVINE CAFÉ PRESENTS CREATIVE MONTHLY DINNERS
DiVine Café, a breakfast-lunch eatery on Valley View at Sunset, is starting an intimate 30-seat dinner event the first week of each month at 6:30 p.m. Culinary creations by DiVine's Executive Chef Tony Stroh will fluctuate each month with a new theme, multi-course menu and different beverage pairings. On Thursday, March 8, the Irish-themed menu will salute St. Patrick's Day. Chef Stroh will personally present each course and share cooking tips and featured recipes. Tickets range from $40 - $50 depending on the menu.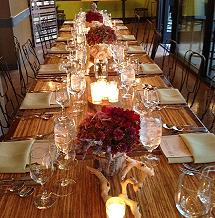 PROJECT DINNER TABLE BACK FOR 2012
The third season for the pop-up dining series Project Dinner Table will start on April 14 on top of the parking garage in the first LEED certified Class A Office building downtown – The Molasky Corporate Center. Chef Michel Richard, who has Central at Caesars Palace that is the world's first 24-hour restaurant to be helmed by a James Beard award-winning chef, will present the six-course dinner. Tickets are $140 and include approximately 150 guests sitting at one long table with live music, educational components, gift bags, dinner and drinks.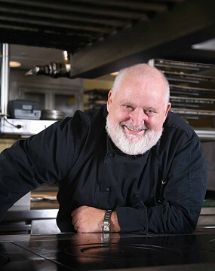 Since Project Dinner Table launched in 2010, all 13 dinners have sold. Additionally, the dinners have generated nearly $40,000 that has gone back into the community supporting different local charitable organizations.
Additional Project Dinner Table dates are: May 19, June 30, Sept. 8, Oct. 13, and Nov 11.
CARLOS MENCIA BRINGS LAUGHS TO TREASURE ISLAND
Comedic superstar Carlos Mencia will return to Treasure Island March 23 at 9 p.m. Mencia began his stand-up career performing at The Laugh Factory during amateur night. "Buscando Estella's," the Latino version of "Star Search," named Mencia "International Comedy Grand Champion." In 2000, he released a comedy album called "Take a Joke, America." His most recent Comedy Central special, "New Territory," debuted in December 2011.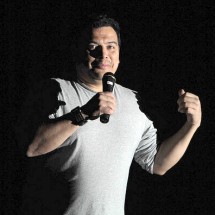 His acting credits include roles starring opposite Ben Stiller and Michelle Monaghan in "The Heartbreak Kid" and with Forrest Whittaker and America Ferrara in "Our Family Wedding." Tickets start at $49.
FIRST LUXURY GUN LOUNGE OPENS IN LAS VEGAS
Machine Guns Vegas is now open at 3501 Aldebaran Avenue daily from 10 a.m. to 8 p.m. MGV's 10,000 square feet of newly built floor space offers 10 shooting lanes, a VIP experience, knowledgeable staff, complimentary transportation and themed firearm packages. No alcohol is served.
TOP OF NEXT COLUMN
QUICKIE TIDBITS
The multi-talented and stylish Black Eyed Peas member Jaime Gomez, known as "Taboo," is also an accomplished dancer, actor, author, shoe designer, philanthropist and quickly becoming a global DJ sensation. He'll perform at the Rain Nightclub inside the Palms on Friday, March 9.
Bela Fleck & the Flecktones garnered a Grammy nomination for best instrumental composition for "Life In Eleven" and will perform at The Smith Center on March 12 at 9:30 p.m. The reunion record marked the original founding Flecktones members' first recording together in 20 years. Tickets start at $26.
The star of "Dallas," Jesse Metcalfe, who plays Christopher Ewing in the series airing this summer on TNT, will headline at the Gallery Nightclub inside Planet Hollywood on Saturday, March 10. This handsome actor is best known; however, for his role in "Desperate Housewives."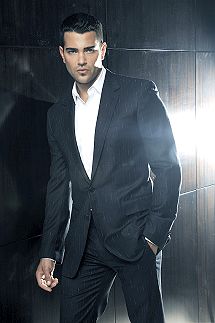 Big Elvis, the afternoon entertainer at Bill's Gamblin' Hall & Saloon, on his birthday marked his 10-year anniversary and more than 7,000 performances at the property that was formerly Barbary Coast.
The Cosmopolitan will feature Cage the Elephant at the Boulevard Pool on Thursday, April 26 at 9 p.m. When Cage the Elephant released their self-titled debut in 2009, they were heralded as saviors of slacker funk-punk thanks to their hit "Ain't No Rest for the Wicked." General admission tickets are $27.50.
Opening act for the Zac Brown Band, Blackberry Smoke, an American country band from Atlanta, will take over the Lynyrd Skynyrd BBQ & Beer stage at Excalibur with a free performance on Saturday, March 31, at 10:30 p.m. Combining country twang and southern rock, the band's recent album, "Little Piece of Dixie," is expected to be released this year.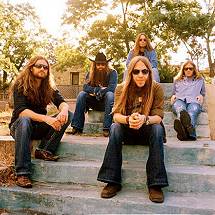 Lupo by Wolfgang Puck at Mandalay Bay has introduced a new five-course, prix-fixe menu inspired by Chef Eduardo Perez's recent trips to Italy. The "Discover Italy" dinner menu is priced at $60 excluding beverage and features authentic Italian flavors and ingredients.
New Vista will present its fundraising Brew's Best, Hand-Crafted Beer Festival with unlimited samples of more than 100 craft style brews on Saturday, March 10 at The Village, Lake Las Vegas from 1to 6 p.m. Tickets, which include a sampling mug, are $25 advance or $30 at the door.
The Nightclub & Bar Convention will take place March 12-14 at the Las Vegas Convention Center and highlight more than 600 companies with many stars showcasing their brands such as Toby Keith and his Wild Shot Mezcal and 50 Cent with Street King Energy Shot. Comedian Pauly Shore will deliver the celebrity keynote speech.
Las Vegas salon owner Michael Boychuck is now featuring his friend Nicky Hilton's new jewelry line "Nicholai" at his AMP Salon at the Palms. His is the sole salon in the country selling the fashion designer's signature jewelry line with prices ranging from $25 to $200.
The Chicago Cubs will make their eighth straight Las Vegas appearance for two games against the two-time American League Champions Texas Rangers on March 17 and 18 at 1:05 p.m. at Cashman Field.
Caesars Palace will hold the second Hoops and Hold 'em Poker Series with 40 tournaments being played from March 14-April 2 in conjunction with the NCAA Tournament.
The National Atomic Testing Museum that was founded in 1998 to preserve the legacy of the Nevada Test Site is the only national museum in Nevada. It is one of just 36 museums with the designation by Congress. The museum's new exhibit Area 51 Myth or Reality will open on March 26.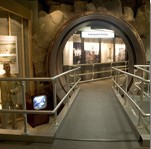 PBR Rock Bar & Grill and radio station Vegas Country 95.5 KWNR will host a weekly Battle of the Bands competition on March 8, 15 and 22 at 8 p.m. The winning band will get to perform live on stage at Mandalay Bay on Sunday, April 1.
After last year's success, the Rumor Boutique Hotel is offering the opportunity to buy out the 150 property for $13,000 for a night and adding in the opportunity to take over the 64-room Artisan hotel starting for $4,000.
Friends of The Shade Tree will host its Tenth Annual "Girls Night Out" charity event on Thursday, May 3, at the Bellagio's nightlife Hyde. The event's emcee will be FOX 5 news anchor, Jason Feinberg, and entertainment will be Las Vegas headliners, Zowie Bowie. Tickets are $150.
'JACK WALKER & FRIENDs' ANNOUNCE MARCH LINEUP
"Jack Walker & Friends" will appear at Green Valley Ranch Resort on March 4 and Aliante Station on March 11. Walker's "friends" in March's concert series include comedian impressionist Dave Burleigh, theatrical musical performer Richel Kompst, and singer/songwriter/actor/dancer Ariana Savalas only on March 11 at Aliante Station. Shows are at 7 pm. Cover charge is $15 at the door. Make reservations online at www.brownpapertickets.com and search "RMI Concert Series."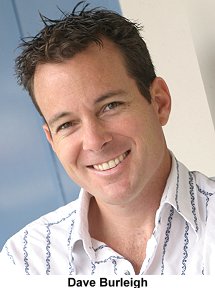 Born and raised in Scotland, Walker has appeared on BBC and Scottish television. He was the principal male vocalist in two long-running Las Vegas production shows, "Jubilee!" at Bally's and "Les Folies Bergere" at the Tropicana.
ST. PATRICK's DAY CELEBRATIONS
The Irish beauty Carmen Electra, who is currently a guest judge on "Britain's Got Talent," will celebrate St. Patrick's Day at Chateau Nightclub & Gardens at Paris on Saturday, March 17.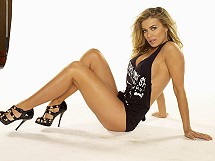 St. Patrick's Day can be celebrated all weekend inside Nine Fine Irishmen and on the Brooklyn Bridge at New York-New York with the Celtic Feis (pronounced fesh), which is a traditional Gaelic arts and cultural festival featuring authentic Irish entertainment, traditional food and drinks. On March 17 at noon, there will be a parade through the casino. Admission on Friday and Sunday is free before 11 p.m. Tickets on St. Patrick's Day are $25, which includes admission to the day's events and one free drink, call 866-606-7111. Guests who wear a kilt to Celtic Feis on March 17 as well as all law enforcement officials, firefighters, military personnel, veterans and EMTs will receive free admission. New-New York will also light the Chrysler Building green from March 16 -18, as a participant in Tourism Ireland's three-year initiative to turn the world green for St. Patrick's Day.
The 46th annual Southern Nevada Sons of Erin St. Patrick's Day Parade & Festival will be held March 15 - 18 at the Henderson Events Plaza. As part of the festivities, the St. Jude's Women's Auxiliary will host the inaugural Irish Stew Cook Off to crown the 2012 champion. Entry fee is $50; deadline March 10.
The M Resort will host the St. Patrick's Day Whiskey Tasting Party on March 17 in the all-new M Pavilion with 70-plus whiskeys, beer and specialty cocktails, food and live entertainment. Tickets are $50, call 702-797-1878.
JW Marriott is bringing the spirit of the Emerald Isle to Summerlin with four days of food and drink specials, music and Irish-themed festivities at J.C. Wooloughan's Irish Pub. March 14-16. Happy hour is 3 to 7 p.m. with Celtic Rockers on Wednesday, U2 tribute band Arms of America on Thursday, and Nick Mattera followed by rocker Okay Jim on Friday. Saturday starts off at 10 a.m. with entertainment beginning at noon featuring Finnegan's Wake. All the other acts will fill out the March 17 roster. There's a $20 cover charge starting at 3 p.m. on Saturday.
FASHION NEWS FROM THE FORUM SHOPS AT CAESARS
Renowned American menswear designer John Varvatos, who has a store in the Forum Shops, is set to debut as a celebrity mentor on the new reality 10-episode competition series "Fashion Star" airing March 13 on NBC. The search will be for the next big fashion brand. Varvatos joins three other celebrity mentors: Nicole Richie, Jessica Simpson and host Elle Macpherson.
Kate Spade New York will open a 2,186-square-foot store in the Forum Shops in mid-April featuring all product lines. Simple silhouettes with clever details and crisp palettes established visual shorthand for the brand that's recognizable the world over.
MTV RETURNS TO THE PALMS FOR SPRING BREAK 2012
MTV's 24-hour college network will take over the Palms again this year for mtvU Spring Break 2012. The MTV networks will be poolside with live performances from March 20 –22, including multi-platinum rapper Young Jeezy, MTV Artist to Watch 2012 Dev and UK boy band sensation The Wanted.
Spring breakers will have access to exclusive screening parties with MTV celebrities Sammi "Sweetheart" Giancola, Ronnie Ortiz Magro and Deena Nicole Cortese from "Jersey Shore," as well as Leroy and Naomi from "The Challenge: Battle of the Exes."
Column Continues Below Advertisement
CONTINUE ON TO...:

>THIS WEEK'S LAUGHLIN NEWS
>LAST WEEK'S LAS VEGAS NEWS
>VEGAS VIEWS FULL NEWS ARCHIVES
>Return to "Heard Around Town"
>Return to Las Vegas Leisure Guide