STRATOSPHERE OFFERS KYLE BUSCH EVENT AND NASCAR ROOM PACKAGE!

The Stratosphere is offering NASCAR fans exclusive opportunities during NASCAR weekend including an autograph session with NASCAR driver Kyle Busch and attendance to his "Behind the Driver" event on March 7 at 7 p.m. during a two-night stay at the property using the NCARPKG promotion code.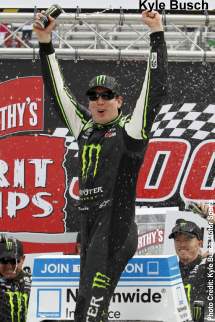 Busch, an American stock car racing driver, team owner and native Las Vegan, is considered one of the best drivers in the sport. A limited number of tickets, free to the public, will be made available beginning 10 a.m. Thursday, March 6. Busch will discuss his early racing days, answer questions and premiere a video including never before seen footage from his racing life.
SAM'S TOWN HOLDS NASCAR DRIVER & MEMORABILIA AUCTION
NASCAR Sprint Cup Series star Clint Bowyer will be among the drivers participating in the Las Vegas Chapter of Speedway Children's Charities' annual NASCAR Driver & Memorabilia Auction on Thursday, March 6 at 6 p.m.at Sam's Town Live! inside Sam's Town.
Bowyer will participate in a question-and-answer session with FOX Sports personality Jeff Hammond during the event. The 34-year-old Emporia, Kansas, native drives the No. 15 5-Hour Energy Toyota for Michael Waltrip Racing on the NASCAR Sprint Cup Series circuit.
Fans will have the opportunity to bid on silent auction items and a ride around the speedway with their favorite NASCAR driver during the pre-race driver introduction lap for the KOBALT 400 or Boyd Gaming 300. Admission is free and seating is limited.
The popular charity event will kick off NASCAR Weekend. Racing at Las Vegas Motor Speedway begins on Friday, March 7 with Stratosphere Pole Day. The NASCAR Nationwide Series takes center stage on Saturday, March 8 with the annual Boyd Gaming 300 at 1:15 p.m. The NASCAR Sprint Cup Series KOBALT 400 is scheduled to start at noon on Sunday, March 9.
DOWNTOWN3RD WILL CELEBRATE NASCAR WITH ACTIVITIES
Beginning at noon on Friday, March 7 and throughout the entire weekend, the Downtown Grand and Downtown3rd, encompassing Third Street adjacent to the property, will become a hub of celebration for NASCAR enthusiasts, including the opportunity outside the hotel's entrance to get behind the wheel of a genuine NASCAR two-person competitive racing simulator. Event models will hand out prizes to simulator game winners.
Also along Downtown3rd, there will be a food and beverage booth. The Downtown Grand will sponsor an airbrush tattoo artist offering complimentary temporary tattoos. Each day will be capped off with live entertainment at the Mob Bar beginning at 8 p.m.
Column Continues Below Advertisement
FRISKY 'DIVORCE PARTY LAS VEGAS' DEBUTS AT BALLY'S
The ultimate Girls' Night Out experience, "Divorce Party Las Vegas," trauma drama

will debut inside the Windows Showroom at Bally's on March 8. The 80-minute comedic musical event centers around Linda, still reeling from her divorce, as her friends reverse her weekend. L.A. Weekly said it is a blend of "Sex and the City with Dr. Phil, Oprah and SNL." With the help of a pizza boy, a groping massage therapist, a fabulous makeover guru and others they sing and dance their way through the wild divorce party using popular songs with clever new lyrics.
"Divorce Party Las Vegas" is brought to life by Tony Award-winning Broadway veteran Mark Schwartz and co-authors Amy Botwinick, divorce coach and international author, and director Jay Falzone. Tickets are $49 - $80 with performances Saturday - Thursday at 8 p.m.
REIMAGINED-MODERNIZED 'JUBILEE' REOPENS AT BALLY'S MARCH 17
"Jubilee," the longest-running and most iconic show on the Strip, will reopen at Bally's on Monday, March 17 after undergoing a major transformation. Donn Arden's "Jubilee" first opened on July 30, 1981, and to this day the grand spectacle remains the last show of its kind. While the best of the show's main elements are preserved as a nod to the original production, the choreography, staging and music are refreshed for today's audience.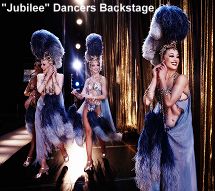 Leading the charge in modernizing "Jubilee" is one of the world's most celebrated creative directors and choreographers, Frank Gatson, Jr. with more than 30 years of experience, He's worked on major brand commercials such as L'Oreal, American Express, Pepsi and Samsung, collaborated on several movies, music videos, special appearances and tours for artists, including Michael Jackson, J. Lo, Rihanna, Diana Ross, Vanessa Williams, En Vogue, Usher, Mariah Carey and The Band Perry. He's had a 15-year working relationship with Beyoncé. His dance routines have earned him a record six MTV Video Music Awards for Best Choreography, the most in the awards' 30-year history. Gatson has assembled some of the industry's most talented individuals to help him bring his "Jubilee" vision into reality.
"Jubilee" will perform Sunday - Wednesday at 7 and 10 p.m., Thursday at 7 p.m. and Saturday at 10 p.m. Tickets range from $62.50 - $122.50.
'FOREVER DOO WOP' AND 'FOREVER MOTOWN' WILL OPEN AT RIVIERA
Produced by Red Mercury Entertainment, "Forever Doo Wop" at 7 p.m. and "Forever Motown" at 9 p.m. will open at the Riviera in the Casino Lounge on Tuesday, April 8. Tickets are $29 and $49.
Featuring an all-star, eight-person ensemble of lead singers from some of America's most influential musical groups such as The Coasters, Platters, Drifters, Marvelettes and The Main Ingredient, "Forever Doo Wop" takes audiences on a journey through the history of Doo Wop music.
Directed by Broadway veteran Gary Kupper and featuring a cast of entertainers and former members of legendary Motown musical groups including The Jones, Main Ingredient, The Spinners and The Marvelettes, "Forever Motown" offers a non-stop, high-energy trip down memory lane.
THE FORUM SHOPS AT CAESARS HOLDS FIRST FESTIVAL OF BEAUTY
The first Festival of Beauty at The Forum Shops at Caesars will take place March 21 - 22 from 1 - 8 p.m. Over the free two-day extravaganza, visitors can stop by Dior Beauty, Fresh, Inglot, Kiehl's Since 1851, MAC Cosmetics and Sephora to enjoy live beauty presentations, make-up touch ups, music, beauty bars, product demonstrations and more. Visitors can register at any participating store to win gifts including shopping sprees and beauty products. For more information, visit www.FSFest.com.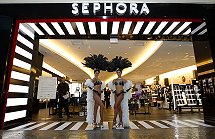 'DA VINCI THE EXHIBITION' WILL OPEN AT THE VENETIAN
Imagine Exhibitions Gallery will debut its newest feature exhibition, Da Vinci The Exhibition, at The Venetian ® on March 12 for a limited engagement. The experience follows the Renaissance master, Leonardo da Vinci, on a journey of innovation, creativity and science featuring a hands-on examination of his life, research and art. Visitors will encounter 65 fully-built, life-size inventions, more than 20 fine art studies and dozens of displays. Additionally, various multimedia experiences and documentary presentations throughout the space will provide a multitude of supplementary information on da Vinci's discoveries and creative process. Tickets are $27.50 and $22.50 for special discounts.
VENETIAN-PALAZZO HOST MASTER TOUR DE FRANCE CULINARY TASTING
As a part of the five-day 59th General Assembly of Master Chefs of France culinary event, The Venetian and The Palazzo will host one public event: Master Tour de France on March 8 from 6-10 p.m. This special event will bring 12 world-class chefs, 12 wineries and spirit makers to Las Vegas showcasing specialties in technique and cuisine from different regions of France. Tickets are $50.
BLUEGRASS VOCALIST CLAIRE LYNCH PERFORMS LAS VEGAS CONCERT
International Bluegrass Music Association (IBMA) 2013 Female Vocalist of the Year Clair Lynch and her band will perform Saturday, March 8 at the Historic Fifth Street School auditorium downtown. Tickets for the 7:30 p.m. concert are $10 in advance and $15 on event day visit artslasvegas.org or call 702-229-3515.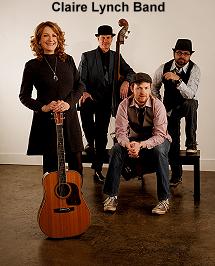 LOCAL SWIMWEAR COMPANY'S SUITS FEATURED IN 'SPORTS ILLUSTRATED'
The 50th Anniversary Sports Illustrated Swimsuit Issue includes Las Vegas' innovative swimwear company Bellina Rebelle featuring several pieces of its inaugural line of customizable swimwear. Designer Brittany Kosmala founded the company in 2012. The unique brand name is comprised of a mix of the Italian word bellina and the French word rebelle, translated in English, Beautiful Rebel. "The only way to describe it is amazing. We submitted a few suits and we're thankful to be featured in such a commemorative issue, "said Kosmala.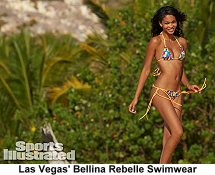 TOP OF NEXT COLUMN
RAFFLE TICKETS ON SALE FOR STATE'S 150TH ANNIVERSARY MOTORCYCLE
Las Vegas Harley-Davidson® has begun selling raffle tickets at its Eastern Avenue retail location for a custom, one-of-a-kind Nevada Sesquicentennial-themed motorcycle signed by Governor of Nevada Brian Sandoval. Only 2,000 raffle tickets are available, and each includes a commemorative chip. Tickets are $150 each with all proceeds being donated to the Nevada 150 Foundation, Inc., a nonprofit organization formed to support the Nevada Sesquicentennial Commission and official events. The winner will be selected at the grand opening of Las Vegas Harley-Davidson's new location this fall on the Strip just steps from the famed Welcome to Las Vegas sign. Visit www.hdnv150.com for more information.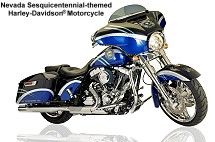 MARCH'S FIRST FRIDAY PROMOTES CINEMA AND FILM COMPETITION
The next First Friday Las Vegas, the largest arts and culture festival in the Western United States, will be March 7 from 5-11 p.m. with the theme Cinema Paradiso. First Friday will bring the magic and art of filmmaking into focus this month with plenty of activities to embrace the popular medium for every age.
First Friday is looking for Las Vegas filmmakers to enter a First Friday Film Competition, which will culminate at April's event. Cinematographers must make a three - five minute entry with the theme, "Secrets of First Friday," all shot during the March festival and submit by March 14 to contact@firstfridaylasvegas.com.
ST. PATRICK'S DAY HAPPENINGS
Rí Rá Las Vegas inside The Shoppes at Mandalay Place will have a three-day St. Patrick's Day festival with live music starting at 5 p.m. on March 15 and 16 and noon on March 17, giveaways, Irish dancers and authentic Irish menu items. Bands will include: Ruaille Buaille direct from Ireland; The American Diddle Idols featuring David Barclow; and High Stool Prophets also from Ireland.
On March 17, Ling Ling Club inside Hakkasan at MGM will have a special DJ set and live performance from Irish rapper, Everlast. Following his time with hip hop group House of Pain, Everlast has since pursued a solo career in which he collaborated with Carlos Santana for the Grammy award-winning single "Put Your Lights On."
CRIME AUTHOR ELLEN POULSEN VISITS THE MOB MUSEUM
On Friday, March 21, and Saturday, March 22, Depression-era researcher, author and lecturer Ellen Poulsen will appear at The Mob Museum downtown. She will be signing copies of her books, "Don't Call Us Molls: Women of the John Dillinger Gang" and "The Case Against Lucky Luciano: New York's Most Sensational Vice Trial" on Friday from 1 to 5 p.m. in the Museum gift shop and giving an Author's Talk in the Museum's historic courtroom on Saturday from 1 to 2 p.m. Poulsen's book talk is free with the purchase of Museum admission.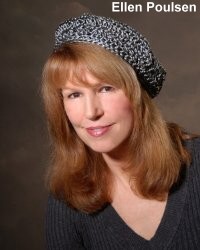 Poulsen has appeared on The Discovery Channel, The History Channel's "Crime Wave," the NYC Channel's "Secrets of New York" as well as numerous television documentaries and radio broadcasts. First and foremost a Dillinger researcher, she meets the diverse interests of the typical "crime buff" by also speaking on topics related to organized crime in the 20th Century. Poulsen works as a freelance stenographic court reporter and holds a B.A. in English. She is currently researching and writing a true-crime biography, "Chasing Dillinger: Indiana's Matt Leach Collides with the F.B.I."
SU KIM CHUNG'S BOOK SIGNINGS FOR 'LAS VEGAS THEN AND NOW'
On Friday, March 7 from 6 to 8 p.m. and again on Saturday, March 8 from 1 to 5 p.m., author and historian Su Kim Chung, head, special collections public services, UNLV, will sign copies of her book, "Las Vegas Then and Now," now in its second edition. Friday's signing takes place at Bosses and Bulbs at the Container Park and Saturday's at The Mob Museum.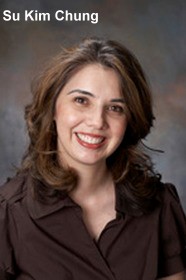 Las Vegas' reputation as Sin City has attracted millions of tourists in the seven decades since gaming was legalized in Nevada, and continues to reign as the entertainment showplace of the nation. Chung's all-new edition of "Las Vegas Then and Now" provides the reader with an intriguing look into the history of the town that has become a cultural icon.
NEWSY ITEMS
REO Speedwagon will perform a free concert on Saturday, March 8 at 9 p.m. on the 3rd Street Stage at the Fremont Street Experience.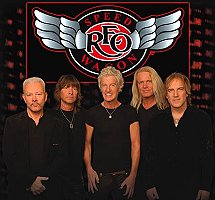 Marquee Nightclub & Dayclub at The Cosmopolitan will premiere Carnage In Black & White on Monday, March 24 and showcase his high-energy DJ sets for a series of Marquee Mondays.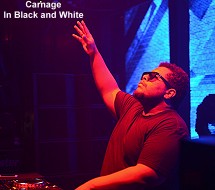 Wet 'n' Wild Las Vegas is gearing up for its second season and hiring more than 450 seasonal jobs. The water park will open April 12 and operate through September.
Las Vegas' Erotic Heritage Museum, which was created between a partnership of a preacher and a pornographer and housed about 6,000 erotic artifacts, on Industrial Road has officially closed. It opened in 2008.
LisaLee, a lifelong psychic who has been in professional practice for more than 25 years, will present a Night of Psychic Readings at The Railhead at Boulder Station on Sunday, March 16 from 7-8:30 p.m. She will be talking to the dearly departed. Cost is $20 at the door.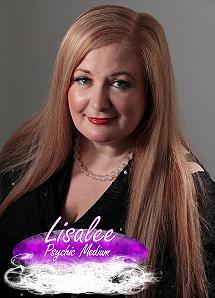 A month-long celebration of heroes and horses is set at Tule Springs every Saturday and Sunday in March from 10 a.m. - 4 p.m. Admission is free and parking is $6. For information, visit www.theranchlasvegas.com.
The city of Las Vegas is inviting submission of proposals for individual and group art exhibitions for its 2015/2016 gallery season at two city facilities. For information, call 702-229-1012 or email jvoltura@lasvegasnevada.gov.
At this year's ConExpo/ConAgg show at the Las Vegas Convention Center March 4-8, KOBELCO Construction Machinery USA will display one of only five limited edition SK350LC crawler excavators wrapped in a patriotic/military design. This salute to our troops is part of a massive fundraiser for the Wounded Warrior Project®. KOBELCO is donating $100,000 to this nonprofit and will collect donations from show attendees in its bucket.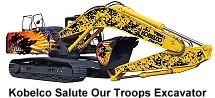 BEER FESTIVAL PLANNED AT LAKE LAS VEGAS
Brews Best is a hand-crafted beer festival that returns to The Village at Lake Las Vegas on March 8 featuring local and regional breweries and 90-plus beers to sample. Live music will be provided by live music by The Droppers and HaleAmanO. VIP tickets are $40 with entry at 1 p.m. and $25 in advance and $30 at the door at 2 p.m. for general admission; visit www.NewVistaNV.org. Event runs until 6 p.m.
ETHEL M NAMED TO TOP 11 CHOCOLATIERS WORTH TRAVELING FOR
Destination Henderson's Ethel M Chocolates was named to the Top 11 Chocolatiers Worth Traveling For, a list compiled by FlipKey, a travel company associated with TripAdvisor.com. The chocolate factory just minutes from the Strip allows visitors for free to watch the manufacturing process. In addition, visitors can enjoy a self-guided tour of the adjoining Ethel M Botanical Cactus Garden with more than 300 species of plants, spanning more than three acres.
2014 NIGHTLIFE & BAR AWARDS RECOGNIZE VEGAS VENUES
Nightclub & Bar Media Group has named The Laundry Room, Commonwealth's discrete backroom speakeasy downtown as the "Best Las Vegas Cocktail Bar of the Year" and XS, the nightclub in Encore at Wynn, the No. 1 nightclub in the country based on revenue in the 2014 Nightlife & Bar Awards. XS broke the revenue record again with an estimated excess of $90 million in 2013.
NEW GOODWILL STORE OPENS ON RAINBOW
Goodwill of Southern Nevada has opened its newest retail store with 12,000 square feet and drive-thru donation center at 7420 S. Rainbow Blvd. This marks the thirteenth Goodwill retail store in Southern Nevada and only the second time in Goodwill's almost 40-year history serving Southern Nevada that the nonprofit has built a new store and donation center from the ground up.
Column Continues Below Advertisement
CONTINUE ON TO...:
THIS WEEK'S >LAUGHLIN NEWS
LAST WEEK'S >LAS VEGAS NEWS
>VEGAS VIEW FULL NEWS ARCHIVES
Return to >"Heard Around Town"
Return to >Las Vegas Leisure Guide