TOMMY JAMES & THE SHONDELLS AT TROPICANA EXPRESS
Tommy James and the Shondells will headline at the Pavilion Showroom in the Tropicana Express at 8 p.m. Tickets are $30, $35 and $45, call 1-800-243-6846.
The music of Tommy James is played continuously, everyday, in every country in the world, and has been for more than a generation. His songs are so ingrained in modern culture that it's difficult to go for more than a day or so without hearing one of them on the radio, TV, or a film soundtrack. To date, James has sold more than 100 million records and has been awarded 23 gold singles, and nine gold and platinum albums.
In 1959, at age 12, he formed his first rock band, The Tornadoes. In 1964 a local DJ asked James and the group to sign with his new regional label, Snap Records. Among the four sides they recorded was an obscure song written by Jeff Barry and Ellie Greenwich called "Hanky Panky." The group changed their name to "The Shondells" and released it as a single.
In 1968, Tommy James and The Shondells became one of the first acts to experiment with music videos of their hits, creating a mini-film around "Mony Mony," 13 years before MTV hit the airwaves.
Today, James is busier than ever, performing to sellout crowds across the country as well as working on a myriad of new projects including publishing his autobiography - "Me, The Mob and The Music" - and Hollywood is planning a major motion picture based on his life.
MICHAEL BURKS WILL ENTERTAIN DURING 'BLUES & BREWS' EVENT
The annual "Blues & Brews" is a free event that will take place at the Colorado Belle in the Center Circle Event Area in front of the main entrance, April 10-12. Blues bands including Michael Burks, John Earl and the BoogieMan Band, Brad Wilson and Chris Hiatt will play throughout the day and early evening on a rotating basis. Food and beer will be on sale at booths. For information, call 877-460-0777.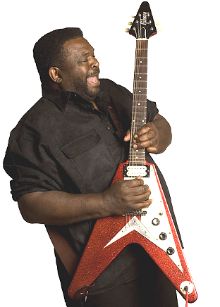 Guitarist, vocalist, songwriter Michael "Iron Man" Burks is a major contemporary blues figure. With a nickname earned by his hours-long, intensely physical performances, fearsome guitar attack, tough, smoky vocals and the thousands of miles logged behind the wheel of his touring van, Burks is a modern blues hero.
It was the release of "Make It Rain," his Alligator Records debut in 2001, that brought Burks well-deserved national recognition and made him one of the blues world's fastest-rising stars. His 2003 follow-up, "I Smell Smoke," continued his upward trajectory. With the release of his new CD, "Iron Man," Burks is set to take his place beside the biggest names in the blues.

TOP OF NEXT COLUMN
FIRST TIME FOR WINGS AND WILDLIFE FESTIVAL IN LAUGHLIN
The inaugural Wings and Wildlife Festival of Southern Nevada will be held in Laughlin, Thursday-Saturday, March 12-15. For information, call 702-298-2214 or visit www.LaughlinBirds.com.
This first-time event will be centered around birding/wildlife watching. Events include guided bird/nature walks; guided bird/nature kayak tours on the Colorado River; nature art show with wine and art reception; live animals in educational displays; booths, demonstrations, workshops, seminars and more; visit www.LaughlinBirds.com for more information.
RIVER CHILI COOK-OFF IN MARCH
The "Red Hot on the River Chili Cook-Off" will take place on the Riverwalk between the Colorado Belle and Edgewater properties on March 21. This cook-off was traditionally limited to employees of the Colorado Belle and Edgewater but this year it's open to all comers, and this one has no restriction on ingredients, so beans are allowed. There will be a total of $5,000 in cash prizes for Best Chili, Best Salsa and Best Booth. For information, call Laura Wegner at 702-298-2453, ext 3758.
FRANKIE VALLI & FOUR SEASONS TO PERFORM AT HARRAH'S
Frankie Valli & The Four Seasons will make their first appearance at Harrah's Rio Vista Outdoor Amphitheater on Saturday, March 14. Tickets are $45, call 702-298-8510.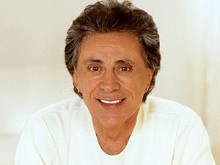 Frankie Valli & The Four Seasons have created some of music's most timeless masterpieces such as "Big Girls Don't Cry," "Walk Like A Man," "Sherry," "Can't Take My Eyes Off Of You," "My Eyes Adore You" and "Oh What A Night." The group's life and times have been chronicled through the Tony-winning musical "Jersey Boys" playing in Las Vegas at the Venetian. The show has made their music all the rage again. And, in 2007, the group released their first new studio album in 15 years, "Romancing the 60s."
BUD LIGHT® GUITAR DRAWINGS AFTER HARRAH'S CONCERTS
Harrah's Laughlin will host a Bud Lightr Guitar Drawing following each Rio Vista Outdoor Amphitheater concert performance this year. One winner will receive an artist-autographed Bud Light guitar and a second winner will receive $200 cash and an artist-autographed poster or postcard. Guests receive one drawing ticket with each concert ticket purchased. Winners will be drawn approximately two hours after the start of the concert. Winner names will be posted at the Box Office immediately after the drawing and prizes must be claimed within one hour.
TY HERNDON WILL HEADLINE AT THE RIVERSIDE THIS MONTH
Country music singer Ty Herndon will take the stage at Don's Celebrity Theatre inside the Riverside, March 24-29. Tickets for his 8 p.m. shows are $28, call 800-227-3849, ext 616.
Boyd Tyrone (Ty) Herndon was born in Meridian, Miss., in 1962. He was signed to Epic Records in 1995 and made his debut album that year with the No. 1 single "What Mattered Most." This album was followed one year later by "Living in a Moment," which produced his second No. 1 country hit in its title track. Three more albums for Epic followed the next three years - 1998-2000. Overall, Herndon has charted a total of 17 singles on the Billboard Hot Country Songs charts.


CONTINUE ON TO...:
>THIS WEEK'S LAS VEGAS NEWS
>LAST WEEK'S LAUGHLIN NEWS
>VEGAS VIEW FULL ARCHIVES
>Return to "Heard Around Town"
>Return to Las Vegas Leisure Guide