COUNTRY MUSIC AWARDS APRIL IN LAS VEGAS

The 44th ANNUAL Academy of Country Music Awards hosted by Reba McEntire for the 11th time will be produced for television by Dick Clark productions and broadcast live from the MGM Grand Garden Arena on Sunday, April 5, at 8 p.m. ET/delayed PT on the CBS Television Network.
The "Artist of the Decade Special" honoring George Strait will be taped in the same location the next night on April 6 and air at a later date. This honor is bestowed on an artist only once every decade. Tickets that will benefit the ACMCF are still available. For ticket information, e-mail info@acmcountry.com or visit Ticketmaster.com.

Column Continues Below Advertisement


Many music celebrities will participate in "The Week Vegas Goes Country" activities, April 3-6. The list of events--some new, some revamped--includes the ACM New Artists' Show on Fremont Street, the invited-guests-only ACM Chairman's Ride, the 6th Annual ACM Celebrity Golf Classic, All-Star Jam, and Divas Downtown on Fremont Street.
On April 3 for the first time, the New Artists' Show on Fremont Street will be held. This free and open-to-the-public downtown concert will start at 6:30 p.m. and feature new country artists on two stages. Show times and performers will be announced later.
On April 4, the fundraising 6th Annual Academy of Country Music Celebrity Golf Classic will be hosted for the second year by Rascal Flatts. For information on how to participate, e-mail erin@acmcountry.com.
Also on April 4, Divas Downtown on Fremont Street will take place and feature performances by Julianne Hough, Kellie Pickler and LeAnn Rimes. This free and open-to-the-public concert will begin at 6:30 p.m.
DON RICKLES BRINGS HIS INSULTS TO THE ORLEANS
The legendary comedy performer Don Rickles, also known as "Mr. Warmth," will return to Las Vegas where he first starred as a headliner more than 50 years ago. He will be performing at the 827-seat Orleans Showroom at 8 p.m., March 20 - 22. Tickets are priced from $74.95, call 702-365-7075.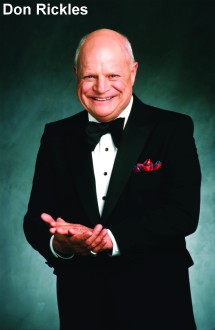 Rickles took his first step toward national fame in 1957, when Frank Sinatra wandered in to the small Hollywood nightclub where Rickles was performing. The still-unknown Rickles eyed Sinatra and said, "I just saw your movie, 'The Pride and the Passion,' and I want to tell you, the cannon's acting was great. And, make yourself at home, Frank. Hit somebody." Sinatra doubled up laughing and became one of Rickles' biggest boosters. He soon became the "in" comic among the Hollywood stars, who flocked to his nightclub engagements to become the targets of his "insults."
In addition to his stand-up career, Rickles has starred in numerous films and television shows including his first film, "Run Silent Run Deep" starring Clark Gable; "Rat Race" in 1960; "Casino;" :Kelly's Heroes;" "Gilligan's Island;" "The Andy Griffith Show;" "Get Smart;" "Toy Story 1 and 2;" and most recently, the CBS hit series "The Unit."
SKIP MARTIN PERFORMS AT TEXAS STATION EVERY SUNDAY
Skip Martin, formerly of Kool & the Gang, and his seven-piece band will be appearing at the 300-seat South Padre inside Texas Station in North Las Vegas every Sunday beginning March 1. With doors opening at 1:30 p.m., the band will be playing jazz compilations from 2 to 3:30 p.m. and dance music from 4 to 5:30 p.m. The show is free. For information, call 702-631-1000.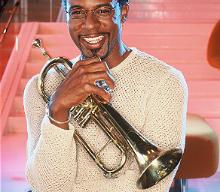 Martin's tenor voice has earned him multiple awards in more than 30 years. In 1982, he received a Grammy Award for R&B Song of the Year for the hit song, "Let It Whip," while playing with The Dazz Band. He was the original lead vocalist and trumpet player for the group from 1978 to 1987, reunited with the group in 1996, and performed with them until 2008.
Martin joined Kool & the Gang in 1987 as its lead vocalist. The band is best known for the songs "Celebration," "Cherish," "Jungle Boogie," "Summer Madness" and "Open Sesame," among others. In 2007, the band released the album "Still Kool" with the single "Steppin' Into Love," which became its first entry on Billboard's Hot R&B/Hip-Hop chart since 1989.
ADAM HUNTER, DIANE FORD HEADLINE RIVIERA COMEDY CLUB IN MARCH
Adam Hunter, who was a finalist on NBC's hit comedy competition "Last Comic Standing," and has made appearances on Showtime's "Whitebozs in Da Hood," CBS' "The Late, Late Show with Craig Kilborn," "Comic's Unleashed with Byron Allen," SiTV's "Latino Laugh Festival" and NBC's "Late Night with Conan O'Brien," will headline the Riviera Comedy Club, March 9-15 with fellow comedians Robert Duchaine and Stacy Yannetty.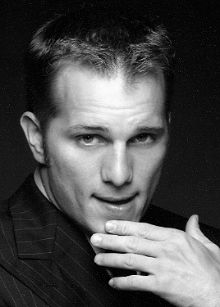 Diane Ford voted Comedienne of the Year by the American Comedy Awards 11 years in a row will be center stage with comics Jeff DeHart and Jason Downs, March 16-22. Ford has been heard on more than 90 TV shows including three HBO specials.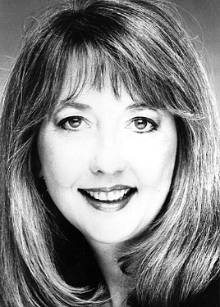 Show times for the Riviera Comedy Club are 8:30 and 10:30 p.m. Tickets are $24.99, call 702-794-9433.
WYNN HOSTS SERIES OF ANALYTICAL NCAA TOURNAMENT TV SHOWS
The Race & Sports Book at Wynn will host Billy Packer and Bob Knight's "Survive and Advance," a series of five one-hour tournament television programs analyzing the 2009 NCAA National Championship. The show is scheduled to air on FSN (Fox Sports Net) at midnight locally, directly following the basketball games on March 15, 22, 29, April 2 and 5. The program will feature live commentary, top-tier guests including coaches, former players and well-known personalities. FSN will re-air the show throughout the week.
LATIN GRAMMY WINNER RICARDO ARJONA WILL PLAY THE HARD ROCK
Tickets are on sale for the multi-Platinum, Gold and Diamond award winning and two-time Latin Grammy recipient, Ricardo Arjona, who will bring his "5to. Piso (5th Floor) Tour" to The New Joint at the Hard Rock on Sunday, Sept. 13.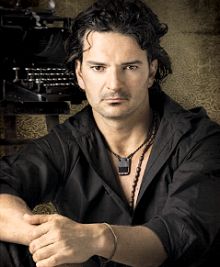 Guatemalan Arjona is one of Latin American's most prolific and highly revered singer songwriters of this decade with 14 albums that trace his successful career story. He's returning to the spotlight with a new release, "5to. Piso." Produced by Arjona and recorded in various studios in Mexico, Miami and New York, "5to Piso" features 14 songs penned by the artist. This album marks his debut with a new record label, Warner Music.
EXTREME THING - SPORTS & MUSIC FESTIVAL RETURNS
Nevada's premier action sports and music festival is set for 11 a.m. to 10 p.m. on March 28 at the Desert Breeze Skate Park, 8275 Spring Mountain Road at Durango Drive. Tickets for Findlay Chevrolet's Extreme Thing - Sports & Music Festival, which is returning for the 14th year, are $17 in advance, call 702-474-4000, and $20 day of show.
The featured bands will be Bad Religion, Silverstein, The Vandals, Framing Hanley, Big B (w/Scott Russo of Unwritten Law), Suicide Silence, Blessthefall and local rockers 7th Son, along with a world class BMX Dirt Jump Competition, professional wrestling by Adrenaline Unleashed, and the Vegas AmJam Skate and BMX amateur competition. New this year will be a full blown women's Roller Derby Tournament. For information, visit www.extremething.com.
BARTENDING WORLD CHAMPIONSHIP AT LAX
The 11th annual LEGENDS of Bartending competition is returning to Las Vegas, March 1-3, and the event will take over the LAX Nightclub. The "World's Greatest Bartender" will be crowned from approximately 70 professional flair bartenders from more than 15 countries and take a piece of the $25,000 in cash and prizes. On March 2, the finalists will be announced at 10:30 p.m. at LAX and it will be open free to the public. On March 3, at The Main Event, all finalists will compete from 7:30 p.m. - 11:30 p.m. and the awards ceremony will be held at 12:30 a.m. with an after-party directly following inside LAX Nightclub that will be open to the public with a cover charge applying.
JERRY PRESLEY REMEMBERS ELVIS AT EASTSIDE CANNERYs
Jerry Presley will pay tribute to his cousin Elvis at the Eastside Cannery Casino on Boulder Highway on March 6 and 7. His performances take place at 8 and 9:45 p.m. at Marilyn's Lounge and admission is free.
Jerry and Elvis had many similarities from having an identical twin to singing gospel music at their church. Having been 15 years younger than Elvis, Jerry and his twin brother Terry looked up to their legendary relative and had fond memories of visiting Elvis at his home and joining him at the movies. Performing for more than 36 years, Jerry first gained attention for his tribute to the King when he performed at his own theater, "The King's Mansion" in Branson.
QUICK CLIPS
The world's longest-running celebrity tribute show "Legends in Concert," has moved to its new home next door at Harrah's after concluding a historic 25 year run at Imperial Palace. "Legends" is newly revamped with a new set and shares the showroom with comedienne Rita Rudner. The opening superstar tribute lineup is comprised of Jay Leno, Garth Brooks, Whitney Houston, The Temptations and Elvis Presley. Tickets are $59.95 and $49.95 for adults, call 800-392-9002.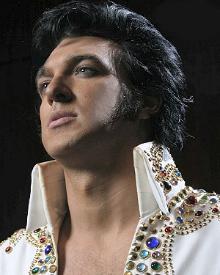 Among the headliners at the Las Vegas Hilton in March are George Lopez, March 6-7; Mardi Gras Mambo-The Neville Brothers with Dr. John and the Lower 911, March 13-14; and Barry Manilow, March 19-21, and 26-28.
New York's famed piano bar Don't Tell Mama (DTM) founded in 1985 has opened a Vegas outpost downtown at 517 Fremont Street East next to the Beauty Bar. The new drinking place brings with it a tradition of crooning off-duty actors, singing bartenders and former professionals. Happy hour begins at 6 p.m. and entertainment at 8 p.m. The official opening will take place on March 9. For information, call 702-207-0788.
The Chad Dawson vs. Antonio Tarver rematch planned for March 14 at The Pearl at the Palms has been postponed due to a training injury. The reschedule date will be announced as soon as it is confirmed.
There's a change for the NHRA's 2009 Lucas Oil Drag Racing Series. The Auto Club Dragway event, originally scheduled for April 24-26, will now be hosted by The Strip at Las Vegas Motor Speedway and has been rescheduled for April 10-12. In addition, a second Lucas Oil Drag Racing Series event will be hosted Nov. 5-8.
The Design Salon will open March 25 to the public at Las Vegas Design Center at the World Market Center Las Vegas downtown and feature more than 50 showrooms. The Design Salon, which will be open Monday through Friday from 9 a.m. to 5 p.m. and staffed by ASID members, will offer complimentary consultations by professionals and allow the general public unprecedented access to Las Vegas Design Center's home furnishings showrooms.
The MonteLago Village at Lake Las Vegas has multiple St. Patrick's Day events planned beginning with the Village Craft Beer Festival fundraiser on Saturday, March 14 from 3 to 7 p.m. with live entertainment by The Wedge Brothers. Tickets are $20. On Sunday, March 15, Finnegan's Wake will take over the Auld Dubliner and entertain with traditional Irish music and rock 'n roll from 1 to 5 p.m. For more information, call 888-600-2688.
Henderson's Heritage Parade with an "Around the World" theme will travel down down Water Street in Henderson beginning at 10 a.m. on April 18.
ABC Primetime's "What Would You Do?" hosted by John Quinones recently spent four days filming at Las Vegas' Hash House A Go Go restaurant located at 6800 West Sahara Avenue. The show, which sets up public scenarios and films the reactions of people on hidden cameras, airs on Tuesday nights at 10 p.m. on ABC. Hash House A Go Go Las Vegas famous for its unusual d'cor and enormous portions will be featured prominently in the show along with its highly involved customers. Expected air date for the Hash House A Go Go segments is mid-March. In addition, Hash House A Go Go was recently featured on The Food Network's "Rachel Ray's Vacation." For information, call 702-804-4646.
The World Vibration Concert Series will present flamenco music by seasoned singer-guitarist Salvadora Galan at 2 p.m. March 8 at the Winchester Cultural Center Theater, 3130 S. McLeod Drive. Tickets are $10 for adults, $7 for children and seniors, call 455-7340.



CONTINUE ON TO...:
>THIS WEEK'S LAUGHLIN SEGMENT

>LAST WEEK'S LAS VEGAS SEGMENT
>VEGAS VIEW FULL ARCHIVES
>Return to "Heard Around Town"
>Return to Las Vegas Leisure Guide