CARLOS SANTANA SIGNS ON FOR TWO YEARS AT HOUSE OF BLUES

Legendary Carlos Santana will begin a two-year run of "An Intimate Evening with Santana: Greatest Hits Live – Yesterday, Today & Tomorrow" performances in the specially re-configured House of Blues at Mandalay Bay on May 2. A series of shows will take place through May and June and resume in September. Portions of ticket sales will be contributions made to The Milagro Foundation and The International House of Blues Foundation.

House of Blues Las has been uniquely reconfigured for the special Santana show. Fans within a few feet of Carlos can select from several intimate locations within the venue, from a limited number of exclusive VIP packages including meet and greets, limited edition photos, specialty dining/beverage packages and stage-side specialty dining.


Column Continues Below Advertisement



'BEST LITTLE WHOREHOUSE' WILL OPEN AT PLAZA

"The Best Little Whorehouse in Texas" will open at the Plaza downtown on Saturday, March 31.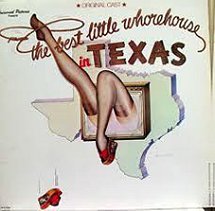 The risqué musical is based on the true story of the legendary Texas brothel known as the Chicken Ranch and chronicles the town's sheriff and regular patrons fight to keep the whorehouse open while a crusading do-gooder television commentator seeks to close its doors. Performances will be nightly at 5 p.m. Tickets start at $59.95 for general admission.
SKYVUE OBSERVATION WHEEL BEGINS TO POUR FOUNDATION
This week they will begin to pour the foundation for SkyVue, which will be the largest observation wheel in the Western Hemisphere and third largest in the world when it opens July 4, 2013. The 500-foot iconic attraction will feature 32 climate-controlled gondolas and the world's largest HD LED Multi Media displays. SkyVue will be located directly across Las Vegas Boulevard from the Mandalay Bay's marquee.
TROPFEST LAS VEGAS WILL CELEBRATE 20 YEARS OF SHORT FILMS
Tropfest, the world's largest short film festival, and The Cosmopolitan will launch Tropfest Las Vegas, June 1-3. The weekend-long event at the Boulevard Pool with a kick-off party on Friday and a 20th Anniversary Party on Saturday will culminate with a Tropfest "All-Star" competition featuring the best Tropfest films from the past 20 years and an 11 p.m. performance by musical artist LP. All Tropfest Las Vegas events will be non-ticketed and open to the public with $200 VIP tickets available at www.cosmopolitanlasvegas.com. All events will be filmed by Tropfest's national broadcast partner, Starz Cinema, and screened across the United States after the event.
Tropfest began in a Sydney café almost 20 years ago with an audience of 200 people. In 2011, the Australian event had live audiences of more than 150,000. The Tropfest YouTube Channel has had more than 10 million video views, with around 40 percent coming from the United States; visit http://www.youtube.com/user/tropfest.
MICHAEL FEINSTEIN OPENS SMITH CENTER WITH SINATRA TRIBUTE
Five-time Grammy® nominated entertainer Michael Feinstein will visit The Smith Center for the Performing Arts on March 15 and perform selections from his 24th album and 2008 CD tribute to Frank Sinatra, "The Sinatra Project," as well as his recent follow-up Sinatra-themed album.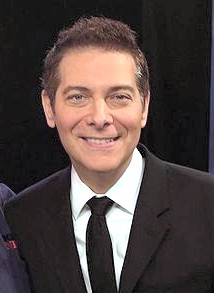 Feinstein has no desire to copy the late artist but rather to reflect his taste in music. Tickets start at $26, call 702-982-7805.
SUPER 8 FINISHES RENOVATION
The Super 8 Las Vegas Strip area hotel located next to Ellis Island Casino and Brewery has just finished a $1.5 million renovation making a number of improvements. The renovations included a completely remodeled pool and hot tub area, improvements to the lobby area, fresh carpets, improved lighting in the corridors, and outside desert landscaping. The meeting rooms have also received new carpets, paint, table linens and blinds.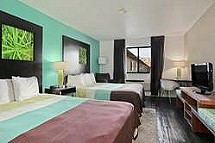 Inside the guest rooms, improvements include new carpet, paint scheme, curtains, flat screen 32" Samsung televisions and all-new bed linens and covers. Each of the 140 guest rooms with queen beds have been converted into king-sized beds.
PAIGE O'HARA SHOWS OFF HER FINE ART SIDE
Las Vegan Paige O'Hara, who was the voice of "Belle" in the animated film "Beauty and the Beast" and stars in "Menopause the Musical" at the Luxor, is a painter of fine art. Her talent has her under exclusive contract with the Disney Fine Art – Collector's Edition for her "Belles by Belle" collection. Her first painting of "Belle," an edition of 295 Giclees on canvas, has sold out.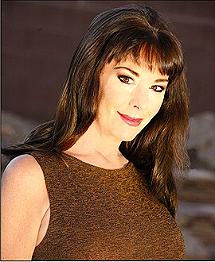 On Saturday, March 3, from noon to 6 p.m., O'Hara will be at the Renaissance Galleries at The Palazzo Shoppes at the Venetian, 2nd floor, showing her latest creations. She will sign and personalize all purchased artwork at the event.
At age 17 when O'Hara moved from Florida to become a star on Broadway, it was her water color paintings that she sold on the streets that allowed her to survive while making the audition rounds.
NASCAR FANS GET FIRED-UP FOR RACE WEEKEND MARCH 8-10
NASCAR Weekend offers free appearances by Nationwide and Sprint Cup Drivers. On Thursday, March 8 at 7 p.m., Emmy® Award-winning FOX sportscaster Chris Myers will chat with five-time NASCAR Sprint Cup champion Jimmie Johnson, driver of No. 48 Lowe's Chevrolet for Hendrick Motorsports, at the Suncoast.
At the same time at Sam's Town Live!, Fox Sports' NASCAR commentator and former Crew Chief Jeff Hammond will interview Dale Earnhardt, Jr., No. 88 Lowe's Chevrolet driver.
On Friday, March 9, from 8 to 9 p.m., Sam's Town will host autograph signings next to the race and sports book with Sprint Cup driver Regan Smith and 2011 NASCAR Nationwide Series champion Ricky Stenhouse, Jr. .
Following Saturday's race, an 8 p.m. post-race concert will be held at Sam's Town Live! featuring country music chart-topper Joe Nichols, known for such hits as "Brokenheartsville" and "Gimmie That Girl." Tickets start at $30, call 702-284-7777.
DICKEY BETTS & GREAT SOUTHERN VISIT THE CANNERY
Dickey Betts, a founding member of the Allman Brothers Band, will perform with his band Great Southern at the Cannery Casino on March 10. At the Grammy® Awards, the Allman Brothers Band with Dickey Betts were honored with a Recording Academy® Lifetime Achievement Award. Tickets are $34.95,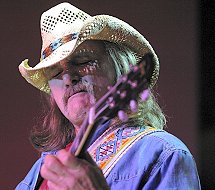 Since its founding in 1969, Betts and the Allman Brothers Band have joined, split and rejoined for concerts across the country. After the tragic loss of two Allman Brothers Band members, Betts wrote and sang what would become the group's biggest hit, "Ramblin' Man." Betts is also known for being one of the most influential guitar players of all time.
MISS MINT 400 COMPETITION IS UNDERWAY
What do "Wheel of Fortune's" Vanna White and "Wonder Woman" Lynda Carter have in common? They both were a Miss Mint 400 winner. Mad Media and sponsor General Tire are looking for the new 2012 Miss Mint 400 in advance of the famed General Tire Mint 400 in March. This year's Miss Mint 400 winner will earn a $5,000 cash prize in addition to other prizes, national exposure and a professional photo shoot.
This year's contest is open through March 15 to women 18-years-of-age and older who are legal United States residents; visit www.themint400.com/missmint/ for entry forms, rules and details. Entrants will be narrowed to 10 who will compete.
TOP OF NEXT COLUMN
JOHN PINETTE BRINGS HIS STAND-UP ACT TO THE ORLEANS
Comedic mainstay John Pinette will bring his stand-up routine to The Orleans Showroom March 30 and 31. Tickets start at $29.95.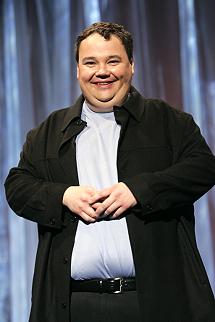 Pinette received his big break in 1991 when he was asked to tour with Frank Sinatra. Since then, he has starred as Edna Turnblad in the hit Broadway musical "Hairspray," opposite Gwyneth Paltrow in the movie "Duets," alongside Arnold Schwarzenegger in "Junior," and with John Travolta in "The Punisher."
His most recent one-hour Comedy Central special, "John Pinette: Still Hungry," premiered in July 2011 and is available on DVD.
LONESTAR PERFORMS AT SILVERTON
Country music's Lonestar will perform at the Silverton's Veil Pavilion on Friday, March 23. The five-member band that formed in Tennessee in 1992 is celebrating its 20th anniversary this year with the release of a new album and a world tour, which began this weekend. Tickets are $30.
The group landed its first record deal with BNA Records in 1994, and have continued to release chart topping albums, such as 2006's "Mountains" and 2010's "Party Heard Around The World."
DJ RONY SEIKALY TO SPIN UNDER THE EIFFEL TOWER
Miami-based DJ Rony Seikaly will bring his distinctive style of house to the 22,000-square-foot outdoor Chateau Gardens under the Eiffel Tower on Saturday, March 3. A former player for Miami Heat, the 6' 11" Seikaly recently signed with SKAM Artist records. He has been featured internationally at the biggest nightclubs in the world.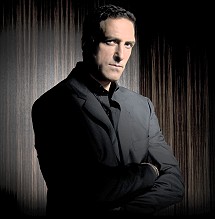 SPEEDY NEWS TIPS
Madonna's 50-plus city world tour will include a stop at the MGM Grand Garden on Oct. 13. It will be the super star's fifth tour stop in Las Vegas in 11 years.
A new 427- seat venue, the Giordano Theatre at the Fashion Show mall, is being built and will open with a new Chinese dance show at the end of April called "Senses." The theater will also house illusionist Arian Black's afternoon show "Black Magic." In addition, a 280-foot video wall on the mall's exterior will face the Strip and attract attention.
The newest figure in Madame Tussauds Las Vegas' roster will be Celine Dion when the wax likeness with microphone in hand is unveiled this week. It will reside in the attraction's Viva Vegas room. Four different colors of real human hair individually inserted were used in the figure's creation.
"How I Met Your Mother" star Neil Patrick Harris, who loves variety acts, saw the show "Absinthe" this month and the cast let him walk the high wire. Afterwards he tweeted, "Wonderful show, acts are fantastic. Most importantly, it's the hardest I've laughed in a decade. A must see!"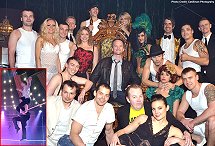 America's sweetheart Katy Perry joins the cast of Frank Marino's "Divas Las Vegas" at Imperial Palace. Andrew Ryan, who doubles as the superstar, performs a medley of Perry's top hits including "Hot N Cold" and "I Kissed a Girl."
The Heart Attack Grill downtown has the motto "Taste Worth Dying For." Well one customer this month actually suffered a heart attack while dining on the grill's notorious "Triple Bypass Burgers." This restaurant is no stranger to controversy.
The Mob Experience at the Tropicana has new owners and will reopen as the Mob Attraction. Right now the part of the attraction with the personal effects of prominent mobsters has remained open.
CSI: The Experience at MGM Grand is offering free admission to people with leap year birthdays on Feb. 29.
It's VIP "tee time" at KISS® by Monster Mini Golf®! The new attraction is selling special VIP $500 tickets for its grand opening March 15 VIP event with special guests Gene Simmons and Paul Stanley. In addition, grand opening day "rounds of golf" can be reserved in advance for $14.95 at www.monsterminigolf.com/kiss.
New Vista will hold its fundraising Spring Brew's Best, Hand-Crafted Beer Festival on Saturday, March 10 at The Village, Lake Las Vegas from 1 – 6 p.m. Tickets are $25 in advance and $30 at the door. More than 100 different craft beers will be available.
Nevada Ballet Theatre's Gala & Debut will be held at The Smith Center for the Performing Arts in Reynolds Hall on May 5. Tickets range from $40 to $500.
After 22 years in Palm Springs, Dinah Shore Weekend, which is a huge lesbian dance and music festival, will move to Las Vegas and be hosted by Caesars Entertainment properties.
Founder of Wu Tang Clan, GZA, and recording artist, Prodigal Sunn, will take over Chateau Nightclub at Paris as special guests on Friday, March 9. Ranked seventeenth on About.com's "Top 50 MCs of Our Time," GZA is currently in the studio working on his seventh album, "Liquid Swords 2: The Return of Shadowboxer." Prodigal Sunn, cousin of Wu Tang Clan member RZA, released a new single entitled, "Ain't the Devil Mad," in January.
Broadway star Rick Faugno and former Frankie Valli in "Jersey Boys" has a new 10 p.m. time slot for his Tuesday one-man show at the Palms.
Teenage recording artist LexRox will perform during the halftime show of the Mountain West tournament at the Thomas & Mack Center on Thursday, March 8. She will perform one of her newest hits and have her back up dancers.
Johnita Ejercito, a practicing attorney and nurse from Woodland Hills, Calif., hit the 6 Card Bonus™ jackpot at Paris, resulting in a $1 Million payout for the single hand.
MARSHALL TUCKER BAND RETURNS TO ORLEANS
Southern rock legends The Marshall Tucker Band roll into The Orleans Showroom for NASCAR weekend, March 9 and 10, with 8 p.m. shows. Founded by lead singer Doug Gray in Spartanburg, S.C., the group debuted its first album in 1973. Tickets start from $29.95.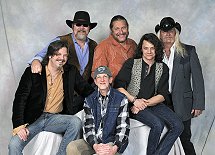 Throughout the last 30 years, The Marshall Tucker Band has earned seven gold and three platinum albums. They also scored four hit singles on "Billboard's" country chart and one on "Billboard's" gospel chart. Their music has been featured on numerous movie soundtracks, including "Smokey and the Bandit," "The Pursuit of D.B. Cooper," "Shipwrecked," "Crank 2," "Don't Mess with Zohan," "Stop Loss, Swing Vote" and "Taking Chance" as well as many television shows.
MALAPROP MASTER NORM CROSBY RETURNS TO THE SUNCOAST
Renowned funnyman with a knack for intelligent wordplay, Norm Crosby brings his trademark act to the Suncoast Showroom March 3 and 4. He'll be joined by legendary comedian Sammy Shore, founder of the Comedy Store on Los Angeles' Sunset Strip and Elvis' opening act from 1969-1972. Tickets start from $15.95.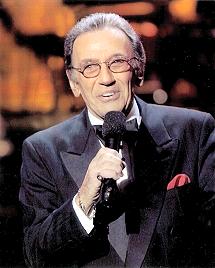 Crosby known as "The Master of the Malaprops" began a stand-up career in the '50s as part of a comedy act with Ethan Eichrodt before going solo. Crosby has performed on many television shows as a guest artist and as an actor and also in films.
AARON RODGERS - JOEL MCHALE JOIN MICHAEL JORDAN TOURNEY
NFL MVP Aaron Rodgers and comedic genius Joel McHale of NBC's "Community" and E! Entertainment Television's "The Soup" are signing up for the 11th Annual Michael Jordan Celebrity Invitational (MJCI) at Shadow Creek March 29 – April 1. They will be joining many standouts from 2011 including Ken Griffey, Jr., Wayne Gretzky, Roger Clemens, Brian Baumgartner, Brett Hull, Maury Povich and Chris Chelios.
The Celebrity-Amateur tournament pairs one celebrity with four amateur participants. Spectators are welcome with admission passes ranging from $30 to $500.
MICHAEL BOYCHUCK INTRODUCES HAPPY HOUR AT COLOR SALON
Leading Las Vegas salon owner Michael Boychuck has started a daily "Makeup and Mimosas" happy hour special from 2 to 4 p.m. Guests can enjoy complimentary mimosas during their services. Specials include a custom makeup application and a complimentary BECCA Cosmetics retail item for $75. Clients who wish to upgrade their service may do so by adding an eyelash and airbrush application priced at $15 each; call 866-730-7791.
Column Continues Below Advertisement
CONTINUE ON TO...:

>THIS WEEK'S LAUGHLIN NEWS
>LAST WEEK'S LAS VEGAS NEWS
>VEGAS VIEWS FULL NEWS ARCHIVES
>Return to "Heard Around Town"
>Return to Las Vegas Leisure Guide