EL LOCO AT CIRCUS CIRCUS IS LAS VEGAS' NEWEST ATTRACTION!

Only the second of its kind in the United States, the new world-class El Loco roller coaster at The Adventuredome inside Circus Circus is now open offering a 72-second, adrenaline-pumping adventure complete with G drops, gravity-defying turns and over-the-edge twists. This is the first place in the country where El Loco can be experienced indoors in America's largest indoor theme park.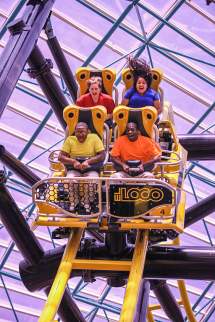 Reaching a maximum speed of 45 mph, El Loco pushes the limits with unique coaster elements that drop, turn and twist riders around 1,300 feet of electric yellow track. El Loco is included in the purchase of a $29.95 Adventuredome Premium all-day ride pass or a $10 single ride ticket. Passengers must be at least 48 inches to ride.
Column Continues Below Advertisement
POPPY DEN HOSTS 'IRON CHEF AMERICA' VIEWING PARTY WITH CHEF SOSA
Poppy Den Asian Bistro at Tivoli Village will host a viewing party at the restaurant to celebrate Chef Angelo Sosa's upcoming appearance and cook-off with Chef Bobby Flay on Food Network's "Iron Chef America" at 9 p.m. PST Sunday, March 2. Following the episode, Chef Sosa will feature a different dish from the show as a special each day at Poppy Den Monday-Saturday, March 3-8.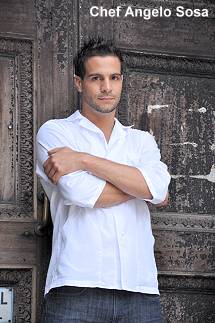 The week-long taste tour will end with the finale Last Supper meal on March 7 and 8 offering the full five-course meal prepared on the show, priced at $85.
MONTE CARLO AND SBE OPEN DOUBLE BARREL ROADHOUSE
Double Barrel Roadhouse will open March 7 and mark the first authentic roadhouse experience on the Strip and be the first outlet to open within the new plaza experience being created on Las Vegas Blvd. at the front of Monte Carlo. Double Barrel will showcase live music and entertainment, an array of craft cocktails and beers and a Southern-inspired menu in a 12,000-square-foot, indoor-outdoor space envisioned by award-winning designer Mark Zeff.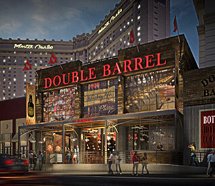 The Double Barrel menu was created by newly named Executive Chef Michael Vitangeli. An oversized wood burning grill is used to create dishes such as the 24 oz. Cowboy Steak and the slow cooked Crackling Pork Shank brushed with a bourbon glaze.
Double Barrel will feature an interactive staff that both entertains and engages patrons. From custom "bar rituals" and live performances on the elevated catwalks surrounding the bars, to the venue's lively "DB girls," every interaction between Double Barrel and its patrons is focused on creating more fun.
GREAT VEGAS FESTIVAL OF BEER WILL RETURN AND MOVE DOWNTOWN
The 2014 Great Vegas Festival of Beer, Nevada's largest independent craft beer festival, will introduce major upgrades when it takes place at the revitalized Fremont East Entertainment District on Saturday, April 26 from 4-8 p.m. Motley Brews, which was founded in 2010, will once again expand the Great Vegas Festival of Beer to accommodate the growing local beer scene. There will be a selection in excess of 250 brews from more than 80 breweries and the festival will feature new focus areas for beer-inspired culinary menus, mixology, educational elements, interactive exhibits, and live music entertainment.
A portion of ticket sales will be donated to the nonprofit Nevada Craft Brewers Association and their involvement will introduce some rare specialty beers brewed just for the Great Vegas Festival of Beer. Tickets range from $30 up to $70.
WRANGLERS HOCKEY TEAM WILL MOVE TO THE PLAZA
The Wranglers will be leaving their hockey home base at the Orleans Arena and moving their team play to a new 3,500-seat facility being built specifically for hockey at the Plaza downtown starting in the 2014-15 season. The permanent structure yet to be named will feature weatherproof fabric walls. It will be constructed on the fifth-floor pool that connects the Plaza's two hotel towers. The Wranglers have agreed to a five-year lease with a five-year option for an extension. There probably will be a parking fee and a slight ticket price increase.
RAMPART CASINO WILL OPEN NEW BINGO ROOM THIS SPRING
JW Marriott and Rampart Casino broke ground on a new Bingo Room on Dec. 20 and will open it this spring. The 300-capacity attraction will be located adjacent to Rampart Casino's Buffet and offer players top-of-the-line technology with a FortuNet, Inc. BingoStar® system and non-smoking section.
KATY PERRY'S 'PRISMATIC WORLD TOUR' STOPS AT MGM GRAND
International superstar and 11-time GRAMMY® nominated singer Katy Perry will kick off the North American leg of her "Prismatic World Tour" Sunday, June 22 in Raleigh, N.C. The 46-city tour will visit the MGM Grand Garden Arena Friday, Sept. 26 in support of her platinum album, "PRISM," with her biggest single of her career "Roar." The state-of-the-art stage, specifically designed by Perry for this tour, will allow her to get closer to her fans. Additionally, $1 from each ticket sold for the North American leg of her tour will be donated to UNICEF.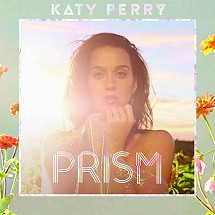 'JIM BELUSHI & CHICAGO BOARD OF COMEDY' VISIT THE VENETIAN
The Venetian has "Jim Belushi & Chicago Board of Comedy" back to The Sands Showroom April 18 at 10 p.m. and 19 at 8 p.m. Celebrated for his ABC hit lead comedy role in "According to Jim," Belushi brings an improvised comedy sketch show featuring Robert Belushi, Larry Joe Campbell, Jon Barinholtz, Megan Grano, and Brad Morris, known collectively as The Chicago Board of Comedy. Belushi is an alumnus of "Saturday Night Live" and Chicago's famed Second City and has starred in more than 75 films and five television series. Tickets are $75.75 and $105.75.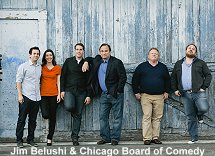 ST. BALDRICK'S EXTRAVAGANZA IS CHILDHOOD CANCER FUNDRAISER
Think about making a bold move in the fight against cancer and going bald with New York-New York and Nine Fine Irishmen during the fifth annual St. Baldrick's Day head-shaving event on Saturday, March 1 from noon to 11 p.m. Guests of all ages are invited to enjoy a fun-filled day on the resort's Brooklyn Bridge and new outdoor plaza with special celebrity guest head-shavers, live music and entertainment, as participants shed their locks in support of the St. Baldrick's Foundation, a national organization funding research for childhood cancer. The event is free and open to the public.
Participants interested in shaving their heads can register online or on-site. Group registration is available for teams and organizations. Last year, more than $45,000 was raised.
This year's event will be hosted on New York-New York's newly introduced outdoor plaza surrounded by new shops Stupidiotic, Swatch, I Love NYNY and Starbucks. The festivities will include a special appearance by the Desert Skye & Pipe Band to kick off the event; live musical performances by Phoenix, Spazmatics and Sin E Ri Ra on the Brooklyn Bridge; celebrity guest appearances by renowned Las Vegas performers from "Jabbawockeez," "Jersey Boys," "Absinthe," "Rock of Ages," "Million Dollar Quartet" and others; activities including balloon art and face painting; a grand raffle prize; and photo opportunities at the head-shaving booths to commemorate the day.
ANDRE'S AT MONTE CARLO BRINGS BACK WHISK(E)Y WEDNESDAY
On Wednesday, March 12, Andre's Restaurant and Lounge's popular Whisk(e)y Wednesdays featuring unlimited whiskey tastings and cigar pairings will return and take place every two months. For 2014, Whisk(e)y Wednesday will now feature the "grand tasting" that will showcase two sessions: the first from 7:30 to 9:30 p.m. and the second from 10 p.m. to midnight. The event takes place on the second floor of Andre's, inside their signature Cigar Lounge.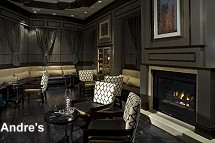 For March, it's the pride of the Irish. Experts from Jameson will be on hand to walk guests through the flights. The lineup will include Redbreast, Powers, Paddys and a new expression from Jameson. After the debut of this new flight of Irish whiskeys, the flight will remain on Andre's menu until the next tasting on May 7. The price is $35, call 702-798-7151.
TOP OF NEXT COLUMN
BROOKLYN BOWL LAS VEGAS WILL OPEN IN MARCH
Brooklyn Bowl will open at The LINQ in March. Following in the footsteps of the original Brooklyn location and their recently opened outpost at the O2 in London, Brooklyn Bowl Las Vegas will feature live concerts, 32 lanes of bowling and food by celebrated restaurateurs, Blue Ribbon. Three levels spanning more than 80,000 square feet will make this one of the largest music venues in America, and will offer programming throughout the day and late into the night.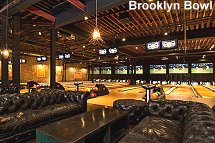 Shows are booked through August and a couple on the long list include: The Roots March 14; Elvis Costello and The Roots March 15-16; Steve Winwood June 13-14; and The Avett Brothers Aug. 29-31
SANDY HACKETT BRINGS HIS 'MY BUDDY' TRIBUTE SHOW TO VEGAS
Buddy Hackett's son Sandy Hackett, who tours with his own "Rat Pack Show" will continue down nostalgia lane with "My Buddy," his one-man tribute show to his father, at the Starbright Theatre Saturday, March 15 at 7 p.m. and Sunday, March 16 at 3 p.m.
The show is a personal journey exploring the deep bond between father and son. Sharing personal anecdotes, Hackett captures the nuance of his father's comedic style as he reminisces about the 10 years they spent touring together. While the overall tone is lighthearted, "My Buddy" also uncovers some interesting family drama that transpired after Buddy Hackett passed away in 2003. Hackett premiered the show last month in West Palm Beach, Fla. Tickets are $15 and $18, call 702-240-1301.
'MILLION DOLLAR QUARTET' CELEBRATES FIRST ANNIVERSARY
Last week, "Million Dollar Quartet" celebrated its first anniversary in Las Vegas at Harrah's. At the show's conclusion, the company was presented with a commemorative guitar-shaped cake onstage. Since its debut at Harrah's in 2013, "Million Dollar Quartet" has completed nearly 500 performances and has received critical claim. The Tony® Award Winning musical takes place on Dec. 4, 1956, when Sam Phillips, the "Father of Rock 'n' Roll," brought iconic musicians Elvis Presley, Johnny Cash, Jerry Lee Lewis and Carl Perkins together at the Sun Records storefront studio in Memphis for the first and only time.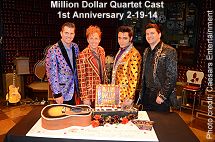 GEORGE THOROGOOD & THE DESTROYERS VISIT THE SMITH CENTER
With hits like "One Bourbon, One Scotch, One Beer," "Move It On Over," "Who Do You Love," "Bad To The Bone" and "I Drink Alone," and 40 years touring the world the legendary band George Thorogood & The Destroyers deliver a unique blend of boogie-rock and blues. They will headline at The Smith Center on Thursday, Feb. 28 at 7:30 p.m. with special guest Sara Robinson & the Midnight Special.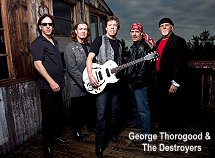 ROCK 'N' ROLL FANTASY CAMP OFFERS ROCK STAR EXPERIENCE
Mandalay Bay has partnered with Rock 'n' Roll Fantasy Camp and House of Blues to bring rock 'n' roll fans a wide variety of music camps featuring major rock stars. Rock 'n' Roll Fantasy Camp provides music fans the opportunity to jam with legendary rock stars, write and record original songs, participate in master classes and perform live on stage in front of friends and family at House of Blues. Daily rock sessions are scheduled at Mandalay Bay and at Rock 'n' Roll Fantasy Camp's facility located west of the Strip. Upcoming camps include: Judas Priest Rock Camp Feb. 27-March 2; Gene Simmons Rock Camp March 27-30; and Blues Fantasy Camp April 10-13. Camp packages begin at $5,495, call 888-762-2263 or visit rockcamp.com.
CARMINE'S OFFERS $50,000 MARCH MADNESS PARTY PACKAGE
Carmine's inside The Forum Shops at Caesars is offering a March Madness $50,000 party package on game days March 20-23 and 27-30 for groups up to 25 basketball enthusiasts. The ultimate man cave experience will have TVs, video games, comfy recliners and a beer pong table set plus tournament viewing in one of the exclusive private dining rooms. The party includes an all-day feast of family-style Italian favorites including a 45-ounce Porterhouse Contadina, bottomless cocktails, beer and wine.
There will be $1,000 on the line with a free throw challenge from Carmine's Strip-view balcony, a massage therapist, a $100 Forum Shops gift card and personal shopper, a visit from the Hangover Heaven Bus and a nighttime VIP experience at PURE Nightclub. Everyone will receive a custom commemorative flask.
ENTERTAINMENT LINEUP IN THE LOUNGE AT THE PALMS IS DIVERSE
The Lounge inside the Palms continues to offer affordable and intimate entertainment, including performances from all genres of the arts. The Kid & Nic Show, Keith Kavula and the Withdrawals, and The Darling Stilettos, have been added to upcoming lineup. All are doing a free 10 p.m. show.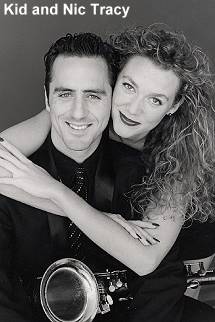 The Kid and Nic Show on Saturday, March 8 features musicians and actors colliding and providing an interactive performance. Their show also features fun "theme" medleys of songs from movies such as "Grease," "The Blues Brothers" and "Animal House" complete with costumes. Keith Kavula and the Withdrawals on Tuesday, March 11 will provide music that is described as "Tribal Urban Desert Music." The Darling Stilettos on March 14 and 15 are an all-girl performance group that infuse rock 'n' roll with a modern, sexy flair.
MISCELLANEOUS NEWS
Hakkasan Group has acquired Las Vegas-based nightlife and entertainment company, Angel Management Group (AMG) that manages a number of Las Vegas hospitality venues, including Hakkasan at MGM Grand, PURE Nightclub at Caesars Palace, Wet Republic Ultra Pool at MGM Grand, Social House restaurant inside The Shops at Crystals, HQ Beach Club.
LOOK Style Society, an all-inclusive beauty destination, has opened at Town Squre. This new venue offers a variety of services for hair, skin and nails within a single location. The beauty hotspot will feature Sam Villa's HairShow Blowout Bar, essie Nail Lounge, The MedSpa by Dr. Orna Fisher, M.D., Sunless Tanning by Chocolate Sun, makeup lounge, and more. Hours are 7 a.m. to 10 p.m. daily, visit www.LOOK-StyleSociety.com.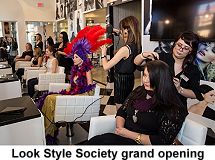 NASCAR Weekend racing at Las Vegas Motor Speedway begins on Thursday, March 6, with a free test day for the Sprint Cup teams. Stratosphere Pole Day follows on Friday, March 7. The NASCAR Nationwide Series takes center stage on Saturday, March 8 with the annual Boyd Gaming 300 at 1:15 p.m. The NASCAR Sprint Cup Series KOBALT 400 is scheduled to start at noon on Sunday, March 9.
Cabo Wabo Cantina inside Miracle Mile Shops at Planet Hollywood will celebrate Fat Tuesday on Tuesday, March 4 by offering an all-day drink special - signature 21-ounce Hurricane Punch cocktail for $14.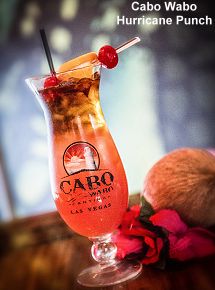 Crazy Horse III will be offering a complimentary drink for those with NASCAR race-day tickets. The gentlemen's club will show race action in the daytime, Friday-Sunday, March 7-9.
TREVI Italian Restaurant located at the The Forum Shops at Caesars will celebrate National Sauce Month by offering guests the option to pick their customized sauce and pasta combination from March 1-31 for $18.95.
Fleming's Prime Steakhouse & Wine Bar's popular Filet & Lobster combination returns upon request from Feb. 26 through April 13 at all Fleming's locations. Guests can enjoy an eight-ounce Filet Mignon and an eight-ounce Lobster Tail, plus a starter course for $39.95 excluding tax and gratuity.
The National Pawnbrokers Association's Pawn Expo 2014 will be held July 8-10 at the Mirage. Pawn Expo is the largest and most comprehensive convention and trade show in the pawn industry. This two-day event will provide licensed pawnbrokers everything they need to run a successful business.
FUNDRAISERS
The 10th annual Touch-A-Truck event presented by The Benjamin Family will be held again at the Orleans Arena Northwest Parking Lot on March 1, from 9:30 a.m.-3 p.m. The fundraiser for nonprofit Family to Family Connection includes a wide variety of vehicles for kids to experience and climb into. Tickets are $6 in advance, call 702-870-9583 or visit www.touchatruck.com.
Reminder - Cirque du Soleil and the Springs Preserve are hosting the 13th annual "Run Away with Cirque du Soleil" 5K Run and 1-Mile Fun Walk at 8:30 a.m. to kick-off ONE DROP World Water Week. Participants can run/walk alongside their favorite Cirque du Soleil characters. Register online at www.active.com through Thursday, March 13. Early Bird fee is $37 for the 5K Run and $27 for the 1 Mile Fun Walk.
Column Continues Below Advertisement
CONTINUE ON TO...:
THIS WEEK'S >LAUGHLIN NEWS
LAST WEEK'S >LAS VEGAS NEWS
>VEGAS VIEW FULL NEWS ARCHIVES
Return to >"Heard Around Town"
Return to >Las Vegas Leisure Guide