MARTIN LAWRENCE WILL PERFORM TWO SHOWS AT THE PALMS
The Pearl Concert Theater inside the Palms will present comedian Martin Lawrence for two 9 p.m. shows on March 19 and 20. Tickets are $65 & $85, call 800-745-3000.
As an actor, Lawrence has established himself with starring roles in such hit movies as "Big Momma's House," "Bad Boys" and its sequel "Bad Boys II," "Blue Streak," "Wild Hogs" and "National Security." His recent project, the Screen Gems remake of the comedy "Death At A Funeral," finds Lawrence opposite Chris Rock and Tracey Morgan. The film will be released in April.
Column Continues Below Advertisement
Lawrence's early career performance on TV's "Star Search" had Columbia Television executives give him a regular role on the sitcom "What's Happening Now!" Next, Lawrence hosted the groundbreaking showcase for young comedians, HBO's "Def Comedy Jam," for two seasons. Lawrence went on to co-create, executive produce and star in Fox Television's sitcom "Martin" from 1992-1997, which earned three NAACP Image Awards.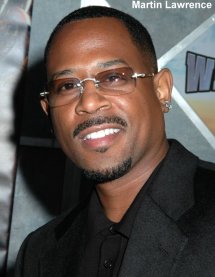 WOLFGANG PUCK UNVEILS TWO NEW RESTAURANTS AT CRYSTALS
Puck continues to revolutionize the fine dining landscape of the city. His newest creations include two restaurants at Crystals, the new 500,000-square-foot retail, entertainment and dining district at CityCenter.
Brasserie PUCK is Puck's first French restaurant in nearly 30 years. The eatery has a crisp, modern interior and features subtle and artistic references to the olive which is featured within two elements in the entryway. A bar and lounge jut out onto the light-filled terrace of the shops, making the restaurant both highly visible and a perfect vantage point to people watch. At the perimeter of the bar, the dining room wall features a large-scale photograph of an olive grove, laminated into panels of glass. Additional elements include contemporary wood louvers above, and decorative lighting features with amber-seeded glass, inspired by vintage modern Italian fixtures.
In the private dining room, fabric-paneled walls are printed with illustrations of French, Spanish, and Italian villages. A huge wine cabinet, also known as the "wine tunnel," lines the adjacent corridor. A wall of textured limestone encloses the kitchen, where aseeded-glasswindow allows guests to view the action.
Located just an escalator ride below Brasserie PUCK is the second restaurant, The Pods by Wolfgang Puck, a full-service coffee bar, café and bar. The Pods offers light American fare that can be conveniently taken to-go or enjoyed at the restaurant, all day long.
STRATOSPHERE HOSTS EARNHARDT CELEBRITY POKER TOURNAMENT
The Stratosphere will present the"Dale Earnhardt Foundation Celebrity Poker Tournament" on Thursday, Feb. 25 in the showroom at 4 p.m.
Kerry Earnhardt, eldest son of NASCAR champion, will host the tournament. Nationwide driver and TV personality Kenny Wallace will serve as the Master of Ceremonies. Kirk Shelmerdine, a former crew chief of Dale Earnhardt's race team, will attend the event. Other drivers scheduled to appear are Casey Mears, Matt Crafton, Regan Smith, Aric Almirola, Eric McClure, Todd Bodine, Mike Bliss, Scott Lagasse Jr., Andy Ponstein, Danny Efland, and many others including car owner Tommy Baldwin.
A $150 tournament entry fee will be donated to the Dale Earnhardt Foundation. Fans will get to play poker, meet their favorite drivers, collect autographs, and win cash or valuable driver merchandise. The Grand Prize winner will receive $2,500 in cash, Earnhardt souvenir merchandise and a one year VIP account with iRacing.com, the premier online racing game.
EVERLAST HEADLINES ST. PAT's FESTIVAL AT MANDALAY BAY BEACH
Mandalay Bay will host its inaugural early St. Patrick's Day Festival on Saturday, March 13, at the Mandalay Bay Beach. Guests will be treated at 8 p.m. to "An Evening with Everlast, the music of Whitey Ford Sings the Blues, House of Pain and La Coka Nostra, along with special guest performer B-Real of Cypress Hill." Tickets are $40, call 800-745-3000.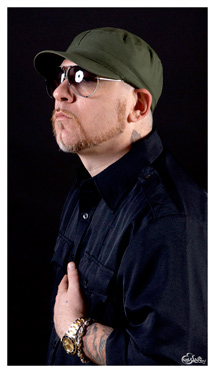 During the day, there will be live entertainment and the Moorea Beach Club will be home to a beer garden.
Erik Schrody, better known as Everlast, is an Irish-American GRAMMY® Award-winning singer/songwriter/guitar player.Everlast's second solo album, "Whitey Ford Sings the Blues," was released eight years after his solo debut and sold more than three million copies.
La Coka Nostra was formed in 2006 and its first known song featured the musical group Cypress Hill's MC B-Real.
GOLDEN NUGGET WILL HOST 'SPRING WINE & JAZZ FEST'
The Golden Nugget downtown will host its Second Annual Spring Wine & Jazz Fest March 26-28. This three-day wine and jazz festival will brings together consumers, winemakers and winery owners with poolside receptions, wine tastings, barrel and bottle samplings, cuisine pairings and a live wine auction. For reservations, call 866-946-5336.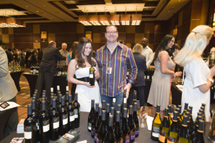 The entire three-day event will feature more than 250 wines from across the west coast. Regularly priced at $235, guests who book in advance can lock in the discounted ticket price of $199 for all three events. Each event can also be purchased separately the day of the event for full price.
The festival kicks off with a poolside champagne and wine reception from 8-10 p.m. on Friday. Event-only tickets are $35. The Grand Tasting is on Saturday from 7-10 p.m. Event-only tickets are $100. The Sunday closer is the Champagne and Jazz Brunch from 11 a.m. - 1 p.m. in the property's event center, The Grand. Brunch will be followed by a live auction. Tickets are $100.
In conjunction, the property is also hosting four add-on events: a $200, five-course wine dinner on March 26 at 6 p.m.; 1 and 2:30 p.m. $50 blind tastsings at Vic & Anthony's Steakhouse on March 27; and an Oregon vs. California Pinot Noir Showdown for $50 on March 27 at 1 p.m.
FORUM SHOPS AT CAESARS ADDS NEW EATERY AND RETAILERS
Las Vegas' first Max Brenner, Chocolate by the Bald Man and Christian Audigier are set to open this year.
Coming this summer, Max Brenner's, Chocolate by the Bald Man location will hold the distinction of being the largest at 9,400 square feet. Also to catch the guests' eyes, enormous white vats mixing chocolate will flow into pipes that run throughout the entire space. The décor will also feature huge bricks, candles, pralines, colorful toy tines and crates overflowing with cocoa beans. Currently, including Las Vegas, there will be 29 total locations, with two in the United States at New York City and Philadelphia.
Las Vegas' firstChristian Audigierlocation opening this summer will feature the French designer's luxury street wear apparel and accessories for men, women and children. Audigier is the man behind the popular rhinestone-encrusted Ed Hardy.
New retailers at The Forum Shops are Paradiso for the "ultra-cool shopper, and Marshall Rousso that for more than 30 years has dressed women, especially in a city like Las Vegas.
TOP OF NEXT COLUMN
DJ SKRIBBLE TO LAUNCH 'FREAK SHOW' AT STUDIO 54
Known around the world as the original celebrity DJ, Skribble (Scott Ialacci) will launch his new weekly Saturday night production, "Freak Show," on March 6, at Studio 54 at MGM Grand. Skribble maintains the longest and most successful DJ career and continuously produces top selling compilations and albums. His face and brand are universally recognized and he is admired and respected by DJ's worldwide. The preeminent turntablist will draw partygoers from around the world.
KELIS PERFORMS NEW SINGLE 'ACAPELLA' AT EVE NIGHTCLUB
Singer - songwriter Kelis will debut her new single "Acapella," produced by industry legend David Guetta, at Eve nightclub at CityCenter on Friday, Feb. 26. The R&B performer, best known for hit singles such as "Milkshake" and "Bossy," will perform a three-song set off her new studio album, "Fleshtones," including a remix of the Billboard Top 100 top five single, "Milkshake." Admission is $20 for women and $30 for men.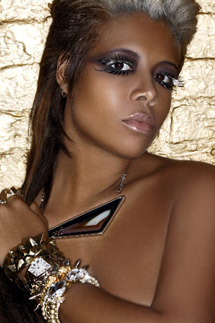 QUICK CLIPS
Wynn Las Vegas is partnering with N9NE Group's Michael Morton to open a wine bar this fall adjacent to Terrace Pointe Café. Intimate and edgy, the wine bar will feature handcrafted wines culled from the best vineyards around the world. A selection of artisan beers, organic spirits and specialty cocktails will complement the comprehensive wine list. A gourmet, chef-driven menu serving house-made charcuterie, farmhouse cheeses, hand-cut crudo, tapas a la plancha and bite-size desserts will also be offered.
Known for her controversial role on MTV's reality sensation, "Jersey Shore," JWoww will celebrate her birthday at Moon Nightclub at the Palms on Saturday, Feb. 27 at 11 p.m.
Wayne Newton will be serving as the celebrity judge for the Miss Playboy Club Model Search and the March winner will be announced at the Playboy Club at the Palms on Sunday, Feb. 28 at 10 p.m. Cover is $20 for guys and complimentary for all ladies. All ladies drink complimentary champagne until midnight.
Harrah's headlining comedy-magician Mac King was interviewed by renowned American astrophysicist, director of the Hayden Planetarium in New York and popularizer of science, Neil deGrasse Tyson, on Thursday, Feb. 11. The interview will air in an upcoming episode of the PBS series, "NOVA scienceNOW."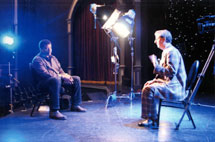 Eva Longoria Parker, entrepreneur and owner of two new CityCenter ventures, Beso steakhouse and Eve nightclub, was presented with the first Distinguished Leadership Award by the Latin Chamber of Commerce during its 35h Installation Gala held at Eve. The award recognizes Parker for her success as the Las Vegas Strip's sole Latina restaurant and nightclub owner.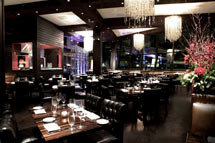 THE HOSTILE GRAPE AT M RESORT OFFERS NEW HAPPY HOUR SPECIALS
The Hostile Grape, the wine bar and tasting room at the M Resort, has introduced an all-new lineup of happy hour specials with a different theme every night, Tuesday through Friday from 6 to 8 p.m. The specials include $5 all-you-can-eat appetizers like Grilled Veggie Skewers, Prosciutto Wrapped Melon and Mini Tacos, $1 wine deals and a variety of other food and drink specials. There's live music or a DJ each night.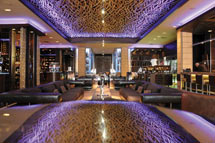 HUSSONG's CANTINA OFFERS HALF-PRICE MARGARITAS ON FEB. 22
Hussong's Cantina Las Vegas located at The Shoppes at Mandalay Place will celebrate National Margarita Day on Monday, Feb. 22 with specials in honor of the concoction that the original Hussong's in Ensenada helped make famous.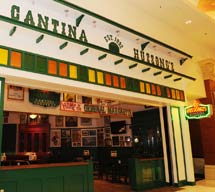 On Feb. 22, Hussong's Cantina will serve the famed fresh hand-squeezed lime Original Margarita for only $5 from 7 to 10 p.m., and ladies get their first Original Margarita free. Nachos, tacos along with all call beverages and draft beers will be half price. Men wearing sombreros or ponchos or with moustaches (real or glued on) will get a free tequila shooter and complimentary shot glass to take home.
JIMMY BUFFETT's MARGARITAVILLES CELEBRATE MARGARITA DAY
The eight nationwide Jimmy Buffett's Margaritaville locations that now serve more than 2.7 million Margaritas annually will celebrate National Margarita Day on Monday, Feb. 22. Margarita lovers will receive specials and incentives throughout the day: 2/22 birthday specials; 2/22/22 free birthday meals, Facebook Recipe Contest; and a free Margarita Mix if your name is Margarita or Rita.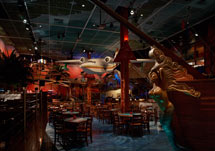 LAS VEGAS OSCAR NIGHT® AMERICA PARTY TO BENEFIT VARIETY
Las Vegas will hold its Oscar Night America party on Sunday, March 7 at the M Resort and it will benefit Variety – the Children's Charity of Southern Nevada. The Las Vegas event being telecast on large screens begins at 4 p.m. is one of 50 countrywide parties officially sanctioned by the Academy of Motion Picture Arts and Sciences. Tickets, $35 for general admission and $200 for VIP, are now on sale at the Variety office, call 702-383-8466 or visit www.varietysn.org. Official Oscar Night parties last year raised more than $3 million in 52 cities.
LAS VEGAS WALK OF STARS HONORS FRANK SINATRA AND DEAN MARTIN
Legendary entertainment icons Frank Sinatra and Dean Martin will be honored by the Las Vegas Walk of Stars in a dual ceremony with the 43 rd and 44th star installations on Monday, Feb. 22 at 1 p.m. The star dedication will take place in the main showroom at the Flamingo and be open to the public. Singer Deana Martin will speak on behalf of her father Dean Martin and members of The Golddiggers, who were regulars on Martin's NBC-TV variety show, will speak and perform.
Column Continues Below Advertisement
CONTINUE ON TO...:
>THIS WEEK'S LAUGHLIN NEWS
>LAST WEEK'S LAS VEGAS NEWS
>VEGAS VIEWS FULL NEWS ARCHIVES
>Return to "Heard Around Town"
>Return to Las Vegas Leisure Guide