AUDRINA PATRIDGE HOSTS SUGAR FACTORY OPENING AT MGM

Television starlet, film actress and magazine cover girl Audrina Patridge will host the red carpet celebration for the grand opening of Sugar Factory's new location inside MGM Grand on Friday, March 2. She will also sign autographs and pose for photos at the new 2,700-square-foot store.

Patridge's on air presence began in 2005 on MTV's reality-drama series, "The Hills." Films followed including "Into the Blue 2: The Reef" and "Sorority Row" and she participated on the 11th season of "Dancing with the Stars" in 2010 with partner Tony Dovolani. She is currently the face of Bongo clothing.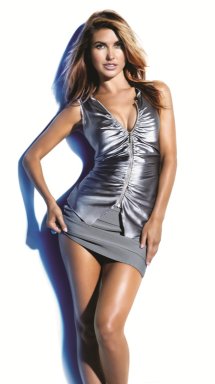 Sugar Factory currently has stores at The Mirage, Miracle Mile Shops inside Planet Hollywood and Paris.
Column Continues Below Advertisement
MARTIN LAWRENCE GALLERIES OPENS AT THE FORUM SHOPS
The Forum Shops at Caesars now offers the largest fine art Gallery in the world… Martin Lawrence Galleries (MLG), Las Vegas. The 26,000-square-foot venue is available for special events and has more than $50 million of art for sale including Warhol, Picasso, Chagall, Rembrandt and Dali works. The new gallery's centerpiece is a multimillion dollar Alexander Calder Mobile. MLG has been in business more than 35 years.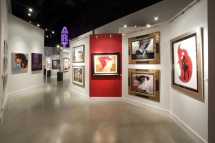 RAMON AYALA COCINA & CANTINA IS OPEN IN PRIMM
Primm Valley Casino Resorts at the California/Nevada state line on I-15 has partnered with Hispanic superstar Ramon Ayala and opened the first Ramon Ayala Cocina & Cantina in the United States at Buffalo Bill's in Primm. The eatery combines authentic cuisine, live music, and Ramon memorabilia. It's open Wednesday through Sunday.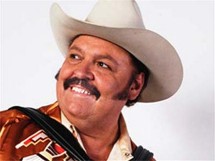 SILVERTON AND SPCA HOLD CELEBRITY BINGO BOW WOW
Silverton Casino is partnering with the Nevada Society for the Prevention of Cruelty to Animals (NSPCA) by holding a Celebrity Bingo Bow Wow charity event on Saturday, Feb. 25 at 1 p.m., with the red carpet at noon.
The bingo session is open to the public for a $30 entry fee, which includes one blue promo paper pack, a free dauber, as well as special performances by "Fantasy" and "Thunder From Down Under." The first 100 guests will receive a gift bag valued at $300 and there will be raffle prizes.
Some of the celebrities will include: "Pawn Stars" Richard "The Old Man;" "Ghost Adventures" Zak Bagans; the stars of "Phantom – The Las Vegas Spectacular;" magician Nathan Burton; "America's Got Talent" finalist Murray SawChuck; illusionist Tommy Wind; Australian Bee Gee's; Angel Porrino; pro BMX rider Ricardo Laguna; Robin Leach; hypnotist Marc Savard; Recycled Percussion; and many more.
HASH HOUSE A GO GO CELEBRATES NATIONAL PANCAKE WEEK
The four Hash House A Go Go restaurants in town are working with Rick Harrison from HISTORY Channel's Pawn Stars, Joey Fatone N'sync member and current host of "The Price Is Right Live!" at Bally's, and Flamingo headliner and comedian George Wallace to make National Pancake Week better than ever. Each celebrity is designing their own pancake to be on the menu from Feb. 19 – 25. The pancake selling the most will win and $1 from each of the three celebrity pancakes sold will be donated to the charity of the celebrity's choice.
FIRST FRIDAY INITIATES FLAMES OF CHANGE
The next First Friday Las Vegas takes place Friday, March 2 from 5 - 11 p.m. March's event is special with "First Vegas Burn!" signifying a transition from the old to new way of doing things. At 8 p.m., the city's "First Vegas Burn" will feature "Lucky Lady Lucy," a 20-foot tall wooden showgirl sculpture being burned ceremoniously at 33rd and Colorado Ave.
From 6 – 8:30 p.m., there will be fire art performances by Flameology, Nytronix and The Brotherhood of the Flame.
Also new will be official after-parties. The Plaza under its dome will hold an Art Car Extravagino from 11 p.m. – 2 a.m. with the Dancetronauts as well as other of the world's most unique and artfully designed vehicles. The after-party will move into The Plaza Theatre from1 a.m. – 6 a.m. with dancing all night long.
The party will actually continue on Saturday, March 3 at the El Cortez parkway with a free "After Burn" event from 10 p.m. – 2 a.m. Dancetronauts and art cars will be at it again throughout the evening.
BORDER GRILL OFFERS COOKING CLASS
Border Grill Las Vegas at Mandalay Bay will present another two-hour demonstration-style cooking class with Executive Chef Mike Minor on Saturday, March 3, from 11 a.m. to 1 p.m. The event will feature an exclusive preview of some new dishes and include a multi-course lunch, signature cocktails and a recipe booklet. It's $75, call 702-632-7403.
RÍ RÁ CELEBRATES ONE-YEAR ANNIVERSARY
Rí Rá Las Vegas inside The Shoppes at Mandalay Place will celebrate its one-year anniversary with a two-day St. Patrick's Day festival March 16 and 17. The weekend festivities will kick off on Friday at 5 p.m. and feature live music, giveaways, Irish dancers, authentic Irish menu items and a parade through Mandalay Bay at 11 a.m. on Saturday. One band will be Gallowglass, a five-piece band from Saint Austell, Ireland.
RÍ RÁ HOLDS HEAD-SHAVING FUNDRAISER
Rí Rá Las Vegas will host a head-shaving event on Saturday, March 3 to raise money for the St. Baldrick's Foundation. Starting at noon, registered attendees will shed their locks to support the fight against childhood cancer. Local hairdressers are volunteering to give the haircuts throughout the day. To register visit: www.stbaldricks.org.
NINE FINE IRISHMEN HOLD 'GO BALD' CHARITY EVENT
Nine Fine Irishmen at New York-New York invites the public to go bald during the 3rd Annual St. Baldrick's Day fundraiser Saturday, March 3, from 1 p.m. – 11 p.m. The free family outdoor event with live music will have the bravest volunteers shave their heads on the Brooklyn Bridge to raise money for children battling cancer.
Over the past two years, 290 people have raised more than $124,000 at Nine Fine Irishmen. As a thank you, "shaves" receive a free pint of Guinness or a Jameson Cocktail along with a goody bag that includes a free rollercoaster ride.
MICHAEL JORDAN CELEBRITY INVITATIONAL RETURNS IN MARCH
The Michael Jordan Celebrity Invitational (MJCI), hosted by ARIA at CityCenter, is one of celebrity golf's most popular events and has raised more than $6 million for charity. The premier four-day celebrity golf event will return to Las Vegas for the second year, March 29 – April 1 at Shadow Creek. Fans can experience this exclusive event by purchasing tickets.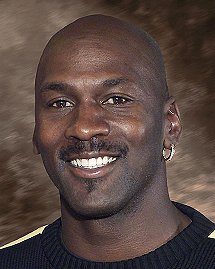 OSCAR NIGHT® LAS VEGAS BRINGS OUT CELEBS
From Oscar® winner Shirley Jones, who is the 2012 Variety Gold Heart Award Honoree, and Emmy® and Tony award winner Hal Linden to dozens of film and television celebrities, supermodels and Las Vegas Strip headliners, the stars will be out at Oscar Night® Las Vegas, Sunday, Feb. 26, at The Palms.
From 3 to 5 p.m., celebrities will be arriving by limousine at the west entrance of The Palms to walk the red carpet at Brenden Theatres and attend a theatre viewing of the live telecast of the 84th Academy Awards®, plus an after-party at The Playboy Club.
Officially sanctioned by the Academy of Motion Picture Arts and Sciences, Oscar Night® Las Vegas will benefit Variety. More information is online at www.ONALV.org.
Some scheduled celebrities include: Kevin Burke, Australian Bee Gees, Dana Ceres, Donna D'Erricco, Jasmine Dustin, Rick Faugno, Michael Godard, The World Famous Ink Spots, Eric Martinez, Tiara Parker, Brandi Passante, Jarrod Schulz, Angel Porrino, Recycled Percussion, Marc Savard, Josh Strickland, Bridgetta Tomarchio, Mitchell Zeidwig, and Zowie Bowie.
TOP OF NEXT COLUMN
BASSNECTAR VISITS RAIN NIGHTCLUB
Rain Nightclub inside the Palms will welcome BASSNECTAR on Saturday, March 3, for an exclusive Las Vegas performance as part of his Vava Voom Tour 2012. Tickets start at $40.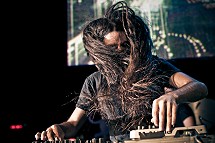 Bassnectar, born Lorin Ashton, is a freeform electronic music and dubstep artist, DJ, and producer, well-known for his energizing live performances and engaging light shows.
FAT JOE DEBUTS AT CHATEAU NIGHTCLUB & GARDENS
Influential Latino hip-hop artist, Fat Joe, will bring his newly slimmed-down "swag" to Chateau Nightclub & Gardens at Paris on Saturday, Feb. 25. Multifaceted Fat Joe has sold more than 2.5 million albums, had two Grammy nominations, appeared in "Scary Movie 3," and was the voice of Seymour in the animated film, "Happy Feet."
LAS VEGAS TENORS PERFORM AT THE CANNERY
The Las Vegas Tenors have been touring worldwide and will return to their city and headline at The Cannery on Saturday, March 24. The trio includes original member and co-creator Bobby Black with Chris Riggins and Corwyn Hodge. The group formed in 2006 and have reformed and refined their performances to include musical styles of rock, pop, blues, soul, swing, country and Classical. Tickets are $19.95.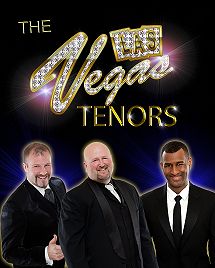 Black's musical talents have deep Southern Gospel roots. He has been singing since 3 years of age and sang with The Zion Brothers, a national touring Southern Gospel Quartet, for seven years as a featured soloist.
Riggins has been featured in The LA Music Awards, received an Independent Superstar Of The Year Hollywood F.A.M.E. Award, and performed with Wynonna Judd, Jordin Sparks, Melinda Doolittle, Amy Grant and Michael W. Smith.
Hodge is a former member of the critically acclaimed acapella group called Mosaic. He has performed with Prince, The Black Eyed Peas, The Pussycat Dolls, George Wallace and Jay Leno.
THE OSMONDS RETURN TO THE ORLEANS
Celebrating more than 50 years in entertainment, The Osmonds, brothers Wayne, Merrill, Jay and Jimmy, will return to perform five shows at The Orleans Showroom, March 1 - 4. These famous brothers who have mastered 28 musical instruments have sold millions of albums and have several gold and platinum records.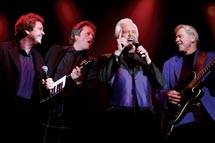 Five decades ago, the young Osmond boys made their first national TV appearance on "The Andy Williams Show," and then spent seven seasons as regulars on the show. In 1976, they joined "The Donny and Marie Show" and in 1982, The Osmonds transitioned their sound from pop to country music.
ABOUT TOWN NEWS
"Frankie Moreno Live at Stratosphere," which debuted last November, will add a Thursday night performance at 8 p.m., starting Thursday, March 1. Moreno's schedule with his 10-piece band will be Wednesday - Saturday. Tickets are $29.99.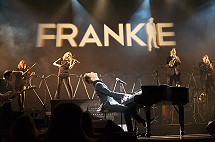 Tuesday, Feb. 28 will be Pete "Big Elvis" Vallee Day at Bill's Gamblin' Hall & Saloon on the Strip from 3-7:15 p.m. with special guess, prizes, cake, etc.
Lagasse's Stadium at The Palazzo will present the Samuel Adams Brew Master beer pairing five-course dinner on Friday, March 2 at 6 p.m. Cost is $55, call 702-607-2664 for reservations.
As part of Nevada Reading Week, Feb. 27-March 2, Las Vegans can donate three new or gently used elementary-school aged books at The Springs Preserve through March 2 to receive a pair of complementary tickets to "The Mac King Comedy Magic Show" at Harrah's. Mac King's Magical Literacy Tour will make stops at five local elementary schools to deliver books.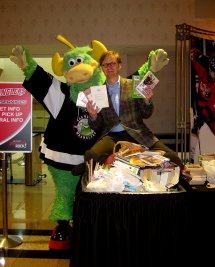 The new rock 'n' roll-inspired restaurant, Lynyrd Skynyrd BBQ & Beer, at Excalibur now offers Happy Hour from 3 - 6 p.m. and a reverse Happy Hour from 9-11 p.m.
In celebration of Fat Tuesday, entertainers from various Caesars Entertainment Las Vegas shows will guest-star in a special 6 p.m. Show in the Sky performance at the Rio on Tuesday, Feb. 21 as they ride the fantasy floats and pass Mardi Gras beads to the crowd.
Comedian Andrew Dice Clay at the Riviera recently wore the official KISS® boots that are currently touring Las Vegas in celebration of the upcoming opening on March 15 of KISS® by Monster Mini Golf®.
For Banana Cream Pie Day on Friday, March 2, the PBR Rock Bar & Grill at Miracle Mile Shops at Planet Hollywood will serve its version of the dessert classic for $5 all day.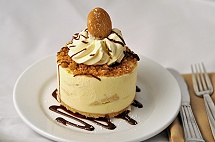 Cabo Wabo Cantina inside Miracle Mile Shops at Planet Hollywood celebrates "National Margarita Day" and "National Chip Day" from Wednesday, Feb. 22 through Friday, Feb. 24. For three days guests will receive $10 off "build your own" margaritas in a giant Cabo Wabo 45-ounce glass. For $22, patrons will play mixologist as they use recipe cards to mix and match their favorite margarita ingredients to create their concoction. The Cadillac nachos will be $10.
PBR Rock Bar & Grill will hold an official Daytona 500 viewing party on Sunday, Feb. 26.
Crazy Horse III is gearing up with affordable drink and food specials for college coeds during Spring Break March 30 - April 8.
FEBRUARY 29 IS CAUSE FOR SPECIAL PROMOTIONS
Madame Tussauds will offer "leaplings," individuals born on Feb. 29, free admission to the attraction on Leap Day, Wednesday, Feb. 29.
Flightlinez and the Fremont Street Experience will take a leap on Wednesday, Feb. 29 to find a cure for diabetes by donating all revenues from zipline rides downtown from noon to midnight to JDRF. Rides are $15 from noon to 6 p.m. and $20 in the evening.
PBR Rock Bar & Grill will celebrate this year's extra calendar day with an all-day happy hour special on Wednesday, Feb. 29.
RHUMBAR inside The Mirage believes the extra day is granted for people across the globe to celebrate having an additional day of fun. Wednesday, Feb. 29, the stylish cocktail lounge will offer leap year-inspired $4 drink specials from 3 – 7 p.m.
RESTAURANT WEEK HELPS THREE SQUARE FOOD BANK
The added spring edition of the culinary Restaurant Week fundraiser for Three Square Food Bank will be run Feb. 27 through March 4. Once again participating restaurants swill offer affordable multi-course, prix fixe menus at one of the following price points: $20.12, $30.12 or $50.12, with a fixed portion of the proceeds benefiting the charity. Visit www.helpoutdineoutlv.org to search by type of cuisine, restaurant location or donation amount.
NPC JAY CUTLER DESERT CLASSIC TAKES PLACE AT THE PALMS
The Palms and Fine Chiropractic will present the Ageless Forever and Martini Tan 2012 NPC Jay Cutler Desert Classic inside the Pearl on Saturday, April 7. The competition begins with a prejudging event at 10 a.m. with tickets at $24, and the finals will be at 7 p.m. with tickets priced as $34 and $39 for VIP seating. The contest, featuring contestants from around the country, consists of Body Building, Men's and Women's Physique, Women's Figure and Women's Bikini.
The four-time Mr. Olympia, Jay Cutler, will be in attendance for a meet and greet and to sign autographs along with multiple vendors specializing in supplements and apparel. For information, visit www.jaycutlerdesertclassic.com.
Column Continues Below Advertisement
CONTINUE ON TO...:

>THIS WEEK'S LAUGHLIN NEWS
>LAST WEEK'S LAS VEGAS NEWS
>VEGAS VIEWS FULL NEWS ARCHIVES
>Return to "Heard Around Town"
>Return to Las Vegas Leisure Guide