GRETCHEN WILSON MAKES MUSIC AT THE EDGEWATER!

Country and southern rock multi award-winning "Redneck Woman" Gretchen Wilson will headline at The E Center at the Edgewater on Saturday, March 2 at 8 p.m. Tickets start at $25.

Wilson's meteoric rise from obscurity to phenomenon comes from singing about her life experiences, which resonate deep with her country fans. Wilson is "genuine from the get-go," an independent, take-no-guff, hardworking and hard-partying talented country singer. Her first single, "Redneck Woman," spent six weeks at No. 1; her debut album, "Here For The Party," sold more than five million copies; she won across-the-board awards including a Grammy and ACM, CMA and AMA nods for best female vocalist; and she toured around the world.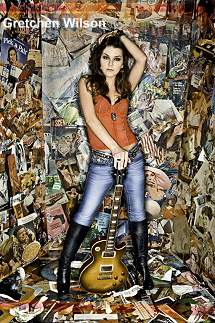 Her second CD, "All Jacked Up," rose to platinum status. Her third, "One of the Boys," solidified her position as one of contemporary country's most original and multi-faceted female artists. Her first book, the autobiographical "Redneck Woman: Stories from My Life" landed her on the prestigious New York Times Best Seller List.
Wilson corrected a big void in her life at age 34 by earning her GED. Her friend and mentor, fellow musician Charlie Daniels, was a guest speaker at her graduation ceremony. She has since become an advocate to help spotlight the funding needs of adult education programs.
JACK JONES WILL TURN RIVERSIDE INTO 'A LOVE BOAT'
Double Grammy winner Jack Jones, who performs all over the world, will perform in Don's Celebrity Theatre at the Riverside, Feb. 26-March 3. Tickets are $32.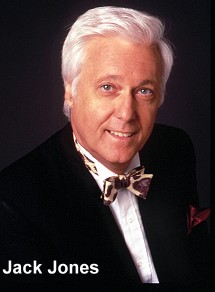 Jones was born in Hollywood, Calif., on the night his singer/movie star father, Allan Jones, recorded his hit, "Donkey Serenade." Jones' professional debut was a brief stint as part of his father's act at the Thunderbird Hotel and Casino in Las Vegas when he was 19 years old.
Jones has been a recording artist, actor in musical theater, guest-starred on countless episodic and/or comedy television series and appeared in films. Jones has more than 50 recorded albums (17 of them charting on Billboard's Top 20), and he has performed and later recorded popular theme songs for film and TV including "Love with a Proper Stranger" and "The Love Boat."
DIRK ARTHUR BRINGS MAGIC TO HARRAH'S
Dirk Arthur will bring magic with rare animals to the Fiesta Showroom at Harrah's nightly except Monday, March 26-April 14. Arthur's show weaves big cat magic with comedy, beautiful dancers, and large scale illusions including an appearing helicopter. Tickets are $25-$35.
Arthur has performed extensively in Atlantic city and Las Vegas, and has appeared on television in NBC's "World Greatest Magic," "Late Show with David Letterman" and on his own special "Big Cat Magic," seen on the Animal Planet network.
When Arthur was a kid he got a magic set, which instantly became an obsession. He started out performing with pigeons and doves and later expanded to larger birds like Ostridges and Emus. He got his first lion at age 21 and upgraded to Bengal tigers, black panthers, African black leopards and snow tigers.
In 1997, Arthur's talent led him to perform in "Jubilee!" at Bally's in Las Vegas. There he performed as Dirk Arthur & Co. for five years as a specialty act before stepping up to self-financed headliner status in 2002.
All the animals in the breeding program, and in the illusions used in his show, were born in captivity, meaning that the limited numbers of animals remaining in the wild were not affected. He hopes that one day, where and whenever possible, he can assist in re-populating these very rare creatures in their natural environments.
TONY MARQUES WILL APPEAR IN THE AVI'S ARROWWEED LOUNGE
Country music artist Tony Marques (pronounced mar-cus) will appear in the ArrowWeed Lounge at the Avi, Feb. 26-March 2. The self-taught singer, songwriter, and acoustic guitar player, has opened for many national recording artists including: Charlie Daniels, Trent Tomlinson, Jason Aldean, Craig Morgan, Neal McCoy, Sawyer Brown, Chris Cagle, Darryl Worley, Asleep At The Wheel, Phil Vassar, Keith Anderson, Ricky Skaggs, and played opposite Chuck Wicks at the 2009 (ACM) Academy of Country Music Awards pre-awards party.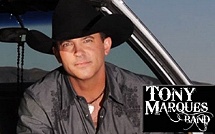 Marques and his handful of talented musicians have backed Toby Keith, numerous times when he has stopped in unannounced at his own, Toby Keith's I Love This Bar and Grill inside of Harrah's in Las Vegas. Marques had been handpicked by Toby Keith and Harrah's executives to perform nightly as the House Band from August of 2005 through the end of January 2009.
MARCH EVENTS AND PROMOTIONS AT THE TROPICANA
Table games players at the Tropicana can receive a Buy-One Get-One Breakfast Buffet or 50 percent off of one buffet with one hour of rated table games play Monday-Friday from 6 a.m. to 11 a.m.
Guests can receive up to 17X points every Wednesday and Thursday in March (except March 27) by earning 250 base points playing their favorite reel or stand-alone keno machines with their Trop Advantage Card inserted.
By earning 25 base points on your Trop Advantage Card, guests can have the Mississippi-Style Pulled Pork Sandwich for $1.99 Friday through Sunday at the Taqueria Del Rio.
TOP OF NEXT COLUMN
EDGEWATER FEATURES HEATH HARMISON AND GABRIEL RUTLEDGE
Two different stand-up comedians perform every weekend, Friday – Sunday, at the Edgewater at 7 p.m. Tickets are $10.
Upcoming comedians will include: Rocky Whatule and Jason Hadley – March 8-10; Del Van Dyke and Marvin Deloatch - March 15-17; Scott Long and Frank Schuchat – March 22-24; and Karen Rontowski and Anita Milner – March 29-31.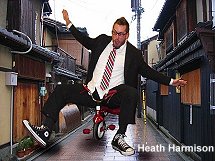 Heath Harmison will appear with Justin Berkman Feb. 22-24. He grew up a small fat child in the little town of Twin Falls, Idaho. While his childhood haunts him in his dreams, it also makes people in the comedy clubs laugh. From experiencing his first kiss to married life and job experiences, Harmison's observations are on target with hilarity and relativity and he prides himself on being one of the cleanest comedians out there.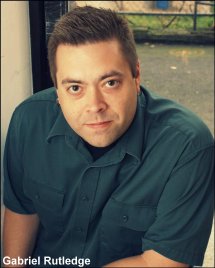 Gabriel Rutledge will headline with Tony Dijamco March 1-3. Since abandoning his successful pizza delivery career in 2000, Rutledge's talent, hard work, and total lack of a fall back plan, have all combined to make him a successful comedic headliner. In 2004, Rutledge was crowned the winner of the prestigious Seattle International Comedy Competition, where he was described as "Perceptive and accessible, he does it all with a great deal of personal charm." In 2007, Rutledge was selected to perform at the HBO Comedy Festival in Las Vegas. He's appeared at other festivals as well as on Comedy Central's "Live at Gotham," Nickelodeon's "NickMom Night Out" and "Bob&Tom Show" on radio.
RODEO COMES TO TOWN
The Avi River Stampede PRCA Rodeo produced by Honeycutt Rodeo and the Fort Mojave Indian Tribe will take place at the Mojave Crossing Event Center across river from the Avi, March 1-3. Tickets are $35 Gold Buckle seating; $25 behind the chutes; $28 general admission; $15 front entrance; $10 ages 5-10 (any section except Gold Buckle); and free ages 4 and under (any section except Gold Buckle). Doors open at 6 p.m.
TROPICANA HOLDS COWBOY BBQ AND SPRINGTIME FESTS
In celebration of the town-wide Reba On The River concert, the Tropicana is holding a Cowboy BBQ in Victory Plaza before the concert on Saturday, March 16 from 3 to 7 p.m. for $8.99 or free by earning 150 base points on your Trop Advantage Card. There will be live music with the Krisy Thompson Band until 11 p.m. during the Tropicana Block Party and drink specials.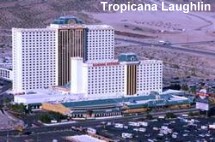 The Tropicana Laughlin will be celebrating spring on Saturday, March 23 with a Springtime Pig Roast and live music with the Krisy Thompson band outside in Victory Plaza from 3 to 7 p.m. for $9.99 or free with 150 base points earned on your Trop Advantage Card.
In addition, you can earn 10X points on your Trop Advantage Card from 7 a.m. to 7 p.m. on reels and stand-alone keno machines and must opt in at a promotional kiosk prior to play.
The fun will continue in Victory Plaza until 11 p.m. during the Tropicana Block Party with live music by Tyrique and Jamestown and drink specials.
ST. PATRICK'S DAY IN THE PLANNING
"Shamrocks & Shenanigans St. Patrick's Day Festival" is planned March 15-17 on the Riverwalk between the Colorado Belle and Edgewater. This event will offer a variety of Irish fare, feature Irish tunes and a variety of music by Publin Draught and have a beer garden. The music will be free and food and beverages will be sold separately. Hours are 4-9 p.m. on Friday, noon-9 p.m. on Saturday, and noon to 6 p.m. on Sunday.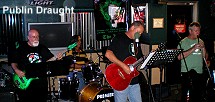 TROPICANA HOSTS BIG SCREEN BINGO TOURNAMENT
The Tropicana will be host a $5,000 Big Screen Bingo Tournament on Saturday, March 30 in the Pavilion. Guests earning 1,000 base points on their Trop Advantage Card from 12:01 Friday, March 29 to noon on Saturday, March 30 can swipe at a promotional kiosk for an entry coupon. Doors will open to the Pavilion at 11 a.m. for check-in and seating. All entrants will receive a bingo dauber and a three card bingo pack.Refreshments will be served beginning at 1:30 p.m. until the end of game.
MISCELLANEOUS REMINDERS
The "Remember When Antiques & Collectibles Show" will be held in the Avi Grand Ballroom, Feb. 22-24. Admission is free and hours are Friday noon – 5 pm., Saturday 9 a.m. - 5 p.m. and Sunday 9 a.m. – 3 p.m.
On March 2, the "Gone Country Dance" will be held at the Avi Grand Ballroom and feature music by Randy Anderson from 8 -11 p.m. Cost is $12 and two-for-one with an Avi Advantage Club card.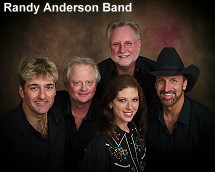 Team Aquarius will participate in "Scale the Strat" fundraiser for the American Lung Association in Las Vegas on March 2. This will be the fifth year the event will be held at the Aquarius' sister property with participants scaling all 108 floors and 1,455 steps inside the iconic Stratosphere Tower.

Tom & Sharon's Dance Party at the Riverside will take place on the following Saturdays: Feb 23; March 16 and 30; April 13; May 18; and June 8 and 29. There will be a variety of dance styles from swing and country to ballroom and Latin from 1:30 p.m. - 4 p.m. There is an admission fee. For details on parties or dance classes, call Tom and Sharon Craddock at 928-444-4067.

The "Spring Marketplace Extravaganza" will be held in the Avi's West Parking Lot, March 6-16 and feature a wide variety of vendors selling all manner of merchandise daily from 9 a.m.-dusk. It's free to browse.

The Western Collectibles and Firearms Show will take place at The E Center at the Edgewater on Feb. 23 and 24. There will be antique and modern firearms, knives, Indian artifacts, Old West memorabilia, and more. You can buy, sell or trade on Saturday from 9 a.m.-5 p.m. and Sunday from 9 a.m.-3 p.m. Admission is $5; visit arizonagunradio.com or call 480-567-4915 for information.


CONTINUE ON TO...:
THIS WEEK'S >LAS VEGAS NEWS
LAST WEEK'S >LAUGHLIN NEWS
>VEGAS VIEW FULL ARCHIVES
Return to >"Heard Around Town"
Return to >Las Vegas Leisure Guide