RONNIE DUNN & SARA EVANS HEADLINE FREMONT STREET
Country music superstars Ronnie Dunn on Saturday, April l2 and Sara Evans on Friday, April 1 will headline the ACM Concerts at the Fremont Street Experience. These concerts take place in conjunction with "The Week Vegas Goes Country®," the week of the "46th Annual Academy of Country Music Awards," that will be broadcast live from the MGM Grand Garden Arena on Sunday, April 3 at 8 p.m. live ET/delayed PT on the CBS Television Network.
Column Continues Below Advertisement
For the fifth year in a row, the Academy of Country Music presents free public concerts starting at 6:30 p.m. on two stages downtown at the Fremont Street Experience.
As one half of the famous country duo, Ronnie Dunn helped define the country landscape over the past 20 years. He now builds on his 30-million-selling history in Brooks & Dunn with his Arista Nashville solo debut album, slated for release later this year.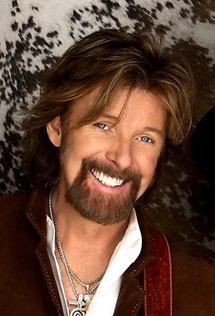 RCA Nashville songstress Sara Evans will release her sixth studio album, "Stronger," on March 8. One day following the release of Sara's new album, fans can watch her on ABC's "Good Morning America" Winter Concert Series on March 9.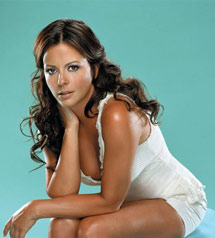 RICK ROSS PERFORMS AT THE PALMS
Hip-hop artist Rick Ross will bring his energy to the Pearl Concert Theater at the Palms at 9 p.m. on Thursday, March 10. Tickets are $45, $55, $75 and $125, call 702-944-3200 or 800-745-3000.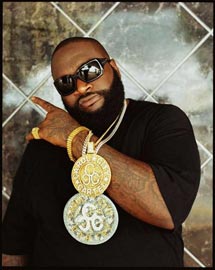 After his fourth major commercial release in July 2010, "Teflon Don," Ross has become one of the most sought after hip-hop artists. Since the release of his freshman album, "Port of Miami," Ross has established himself as a fixture in the urban community. With more than two million albums sold, seven top 10 radio hits and three No. 1 albums: "Port of Miami" (2006), "Trilla" (2008) and "Deeper Than Rap" (2009), Ross' commercial success has enabled him to convert from a rapper into a brand vehicle.
LEARN BURLESQUE AT XBU - X BURLESQUE UNIVERSITY
Beginning Feb. 10, you will be able learn the subtle and sexy art of burlesque at XBU – X Burlesque University. Classes will be taught by the girls featured in the "X" Burlesque show at the Flamingo. You'll learn showgirl choreography right on stage as well as how to effectively apply showgirl make up.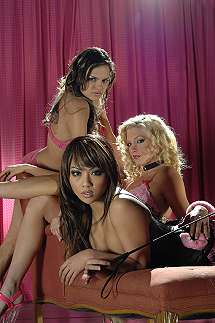 Classes will be offered Thursday – Saturday at 3 p.m. inside Bugsy's Cabaret at the Flamingo. Upon completion of the 75-minute class, students will receive a complimentary make-up kit, professional souvenir photo and official XBU diploma. The cost is $34.95.

GRETCHEN WILSON PERFORMS AT EASTSIDE CANNERY

Multi-Platinum selling recording artist and Grammy® Award winner Gretchen Wilson will bring her down-home music style to the Eastside Events Center at the Eastside Cannery on March 26 at 9 p.m. Wilson's appearance comes after her latest single " I Got Your Country Right Here" is nominated for a Grammy® Award. Tickets are $59.95, $49.95 and $39.95, call 702-856-5470.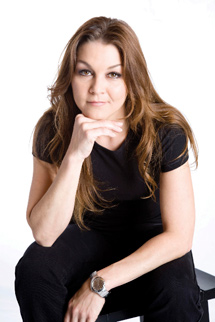 Wilson has sold six million records and burst onto the music scene in 2004 with her single "Redneck Woman."
COSMOPOLITAN LAUNCHES LIFESTYLE & CULINARY EVENT SERIES
The Cosmopolitan of Las Vegas is offering a series of lifestyle events. On Feb. 15, it will be "The Fifteenth" series beginning with the premiere feast at Estiatorio Milos at 7 p.m. featuring dishes prepared personally by restaurateur and Chef Costas Spiliadis. Price is $250.
On Feb. 19 and 20, it's the documentary screening: "Outside In: The Life and Art of Alfred McMoore," about a schizophrenic artist of whom The Black Keys are named after, followed by a Q&A session with Director Todd V in the Mont Royal 1 Ballroom from 5 – 7 p.m. Cost is $50 and includes an open bar.
On Feb. 26, the second of the six-part Vintage Series, The Machine will perform Pink Floyd songs in two 65-minute acoustic sets while Sommelier Bretton Lammi presenting eight featured wines. Light hors d'oeuvres will be available in the Castellana Ballroom at 7 p.m. Price is $75.
On March 15, the second event of "The Fifteenth" monthly dining series will feature Chef Rafih Benjelloun's authentic Moroccan cuisine in the Nolita Ballroom. Guests will relax on comfortable pillows and enjoy savory food by hand in true Moroccan style at 7 p.m. Cost is $100.
DWIGHT YOAKAM HEADLINES AT EASTSIDE CANNERY
Two-time Grammy® Award winner, Dwight Yoakam will perform at the Eastside Cannery's Event Center on Saturday, Feb. 19, at 9 p.m. Yoakam has been nominated for the Grammys® 21 times, has sold more than 25 million albums worldwide, and has 12 gold albums and nine platinum albums. Yoakam is also an actor who has been seen in a variety of films including "Sling Blade"where he played the villainous Doyle Hargraves and in the thriller "Panic Room" as Raoul. Most recently, he appeared alongside Reese Witherspoon and Vince Vaughn in "Four Christmases"and the sequel to "Crank, Crank 2: High Voltage." Tickets are $54.95 to 74.95, call 702-856-5470.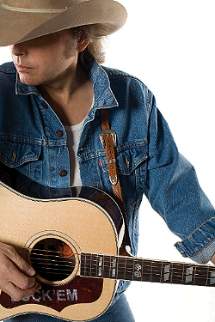 'THE SITUATION' HOSTS SPRING BREAK AT CHATEAU NIGHTCLUB
The cast of "Jersey Shore" will invade Spring Break weekend at the Chateau Nightclub & Gardens at Paris. Mike "The Situation" Sorrentino will kick off "Off the Shore Spring Break Weekend" with a wild party on Friday, March 11. Admission is $20 for women, $30 for men and free for local ladies.
Sorrentino rose to fame with MTV's hit reality show "Jersey Shore." With three seasons under his belt and plans for a fourth season in the works, the former "Dancing with the Stars"contestant continues to make national headlines with his party-hard attitude, washboard abs and "GTL" lifestyle.
TOP OF NEXT COLUMN
ROCK BAND 311 STOP AT THE HARD ROCK

After their 2010 sold out show, multi-platinum rock band 311 will perform a tour stop at The Joint at Hard Rock on Saturday, Feb. 19. Tickets start at $39.50. 311 have released nine studio albums, a live album, and three DVDs, with many going Gold and Platinum. Recently, 311 have been hard at work in their own North Hollywood studio, The Hive, working on their tenth studio album that will be released before this summer.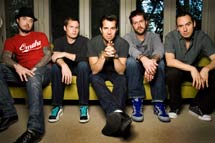 BOB ANDERSON PERFORMS MUSICAL TRIBUTE

Celebrated singer and impressionist Bob Anderson will return to Las Vegas for a limited engagement, Feb. 18 and 19 at 8 p.m. and Feb. 20 at 4 p.m., in the Addison's Lounge at the Rampart Casino. Anderson will be backed by three outstanding Jazz musicians: Vince Falcone on piano; Kenney Seiffert on base; and John Nasshan on drums.

Anderson, who has been named by "People Magazine" as "America's Greatest Singing Impressionist," will perform his classic re-creations of vintage Las Vegas entertainers. He has appeared on more than 100 national television shows and holds the distinction of being the only performer ever to appear on "The Tonight Show with Johnny Carson"twice in the same week.

MARGARITAVILLE CELEBRATES NATIONAL MARGARITA DAY

On Tuesday, Feb. 22, America will celebrate National Margarita Day. At Margaritaville on the Strip, patrons who are celebrating a 2/22 birthday will get a $22.20 gift certificate to use during their visit and individuals born on 2/22/1922 will receive complimentary food and beverage all day. Any guests whose name is Margarita orRitawill receive a complimentary bottle of Margaritaville Margarita Mix, by showing identification.

Margaritaville restaurants are holding their second margarita recipe contest. Enter by submitting a favorite recipe on Facebook:

www.facebook.com/Margaritaville. Interesting facts: on average, Americans consume 185,000 margaritas per hour; and Margaritaville Las Vegas sells more Margaritas than any other Margaritaville location with an estimated 1 million Margaritas served annually.

Club Tattoo Hosts A Signing WITH LINKIN PARK

Club Tattoo inside the Miracle Mile Shops at Planet Hollywood will host an autograph signing session with alternative rock band Linkin Park from 6 to 8 p.m. on Saturday, Feb. 19. All the Linkin Park band members will be available to meet fans and sign autographs. The event is free and open to the public.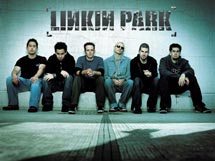 Fans must obtain a wristband to gain access to the meet-and-greet. Club Tattoo will hand out a limited number of wristbands, on a first-come first-serve basis, beginning at 10 a.m. Saturday, Feb. 19. Patrons with a wristband will be asked to return to the tattoo hotspot to form a line beginning at 4 p.m. A wristband does not guarantee entry into the autograph signing.

Linkin Park frontman Chester Bennington and long time friends Sean and Thora Dowdell founded the original Club Tattoo in Arizona in 1995.

LAKE LAS VEGAS HOSTS WINE WALKS AND BEER FESTIVALS

The Village Lake Las Vegas has scheduled an eventful year with a wine walk series and beer festivals starting on Saturday, March 12 with the return of the Brew's Best, Hand-Crafted Beer Festival from 1 to 6 p.m. Cost is $25 in advance at www.NewVistaCommunity.org and $30 at the door. Proceeds from the events benefit New Vista Community.

Brew's Best, Hand-Crafted Beer Festivals showcase more than 50 beers for sampling from local and regional breweries. The breweries set up along the waterfront on the cobblestone streets of The Village.

The series of Wine Walks feature a variety of wines at 20 different tasting stations throughout The Village and live entertainment.

QUICK CLIP

Tony Sacca has closed his Las Vegas Rocks Cafe and adjacent showroom downtown. The closure includes his historical Vegas perspective show

Friends of the late Las Vegas entertainer Breck Wall, producer and star of the famous "Bottoms Up" show, will gather for a tribute on Feb. 20 at 3 p.m. at South Point. An after-party will be held at the Bootlegger Bistro. For information visit: www.breckwalltribute.com.

The Rockhouse Bar & Nightclub on the Strip in front of the Imperial Palace will celebrate George Washington's birthday with a Presidents Day weekend party Friday, Feb. 18 through Monday, Feb. 21. The patriotic spirit will prevail with $3 Bud Light Golden Wheat drafts and $5 Washington Red Apple shots all weekend long. Rockhouse will also host a $500 Red, White & Blue Beer Pong tournament on Sunday, Feb. 20 at 6 p.m. Beer pong teams of two can register for $30, call 702-731-9683.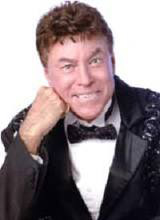 Recently signing with Eminem's Shady Records label, artist Yelawolf will serve as special musical talent for Snitch Wednesdays at ghostbar inside Palms on Wednesday, Feb. 16. Yelawolf performs live at 1 a.m. while Adam 12 of rock group, She Wants Revenge spins on the turntables during the special MAGIC edition of Snitch Wednesdays.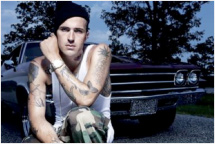 Harrah's afternoon headliner Mac King and the Las Vegas Wranglers' mascot The Duke collected more than 500 books at the hockey games on Feb. 4 and 5. Due to the event's success, Feb. 11 was added as a collection day.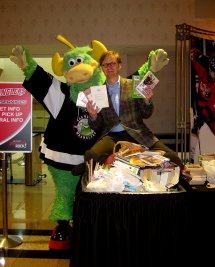 Vegas is about originality and here's a one-of-a-kind deal, The Mirage LOVE Starts Here Mega package for $41,000. This package isn't limited to Valentine's Day; it's good through April 30. Though rather pricey, this deal for two includes a week of ultimate luxury and decadence. From lavish high roller suites to Rolls Royce transportation, from assisting a Vegas headliner on stage to igniting the world famous Mirage Volcano, this package provides bragging rights.
Illusionist Dirk Arthur at O'shea's with his collection of exotic cats has revised show times, which are 7 p.m. nightly except Sunday.
"The Naughty Boys Hypnosis Show" is now playing at the Wolf Theater inside the Clarion on Monday, Wednesday, Friday, and Saturday at 10 p.m. As a hypnosis team, Corbin Craft and Rolan Whitt "tag-team," and "double-team" their volunteers. Tickets start from $47.97, call 702-990-1524.
Spring Break Fever at Tacos & Tequila (T&T) is back, Feb. 21 through April 3. T&T will host Spring Fever Wednesdays and a spicy lineup of food and drink specials from 11 a.m. to 6 p.m. The party will continue on Friday and Saturday nights with T&T's Fiesta Weekends at 7 p.m. featuring sexy DJs.
Cafe Rio Mexican Grill with five locations in the Las Vegas area received the "excellent" status in every category and was voted No. 1 QSR (quick service restaurant) in the nation. The Quick-Track Award is an honor limited to the very best restaurant performers in the nation. This highly respected award is based solely on customer reviews and dining experience: taste of food, overall service, speed of service and value.
"Kats With the Dish" is a new entertainment radio show, hosted by John Katsilometes, senior editor and columnist for Greenspun Media Group and Tricia McCrone, former national TV producer and publicist on KUNV 91.5 FM at 6 p.m. on Friday. McCrone's nickname is "Dish" and plays off her first name.
The "Year of the Rabbit" art exhibition opened at the Las Vegas City Hall Bridge Gallery on Feb. 3 and will remain through April 15 on the second floor at 400 Stewart Ave. It's open for public viewing Monday through Thursday, 7 a.m. to 5:30 p.m.
Column Continues Below Advertisement
CONTINUE ON TO...:
>THIS WEEK'S LAUGHLIN NEWS
>LAST WEEK'S LAS VEGAS NEWS
>VEGAS VIEWS FULL NEWS ARCHIVES
>Return to "Heard Around Town"
>Return to Las Vegas Leisure Guide