Harrah's has announced that the American musical group KC & The Sunshine Band will headline the Rio Vista Outdoor Amphitheater on May 20. The group was founded in 1973 and is one of the most recognizable names from the disco craze of the '70s. Tickets are $25, $30 and $40, call 1-800-447-8700.
The Edgewater has booked The New Four Freshmen, Feb. 24-26, for 7 p.m. shows. New lineups of the Four Freshmen have continued the legendary vocal tradition of the original band, while adding new touches. In 2000, the group won Downbeat Magazine's reader's poll award for Vocal Group of the Year, proving the quartet's timeless appeal. Tickets are $20, call 1-800-677-4837.
The Turtles will follow at the Edgewater, March 10-12, with tickets costing $30. When the group took on the name the Turtles, their first single was an arrangement of a Bob Dylan song, "It Ain't Me Babe." It was an immediate hit - climbing into the Top Five nationally - quickly establishing the Turtles as a force of their own. Their first concert appearance was before 50,000 kids at the Rose Bowl, opening for Herman's Hermits.
The Colorado Belle, Edgewater, and Mark Vranesh Studio of Las Vegas, will host the 4th Annual Riverwalk Art Festival, Saturday and Sunday, April 14-15. The free event for the public will be held outdoors on the riverwalk between the two casino properties. The art festival begins at 10 a.m. and concludes at 5 p.m. each day. Artists from Nevada, California, Arizona, Colorado, Utah and New Mexico will be featured at the juried art festival.
More than 50 artisan booths are expected. Festival visitors can look forward to seeing and purchasing fine art including paintings, ceramics, photography, wearable art, glass, sculptures and jewelry as well as unique crafts.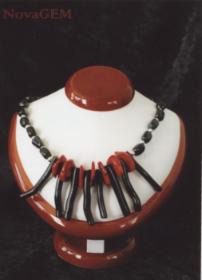 Each year, renowned Las Vegas watercolor artist Mark Vranesh is commissioned to paint a watercolor for the event. This year, "Colonial Mexico," a colorful rendering of a street in Mexico, will be featured in prints, posters and on T-shirts. Posters and T-shirts will be included in weekend room packages. In addition, two people will win hand-numbered, framed lithographs of the painting in 6 p.m. drawings Friday through Sunday at the casino's Grand Staircase.
One drawing winner will take home a set of three framed, hand-numbered and signed lithographs of the 2nd, 3rd and 4th Annual Riverwalk Art Festival watercolors (each valued at $250) and $250 in cash. Another person will win a framed, hand-numbered and signed lithograph of the 4th Annual Riverwalk Art Festival watercolor (valued at $250) and $100 in cash.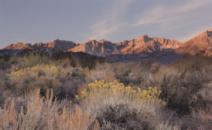 In addition to Vranesh, other exceptional returning artists will include: landscape and nature photographer Charles Siefert of Las Vegas; photographers Lee and Jeanene Graham of Tucson, Ariz.; jewelry artists Susan Horvitz of Henderson, Nev. and Ron Kellner of Show Low, Ariz.; and southwestern wall ornament designers Ron and Karen Griese of Tacna, Ariz.

TOP OF NEXT COLUMN
The Colorado Belle is offering four room packages for the Riverwalk Art Festival weekend ranging from $123 to $185. Three of the four packages feature tickets to "That's My Dad," which is singer-songwriter Lena Prima's tribute to her father Louis Prima, at the Edgewater's Kokopelli's Showroom.
Each package includes: a three-day, two-night stay; $15 in certificates valid at any of six dine-in restaurants or the Main Gift Shop; a beautiful commemorative poster; and two 4th Annual Riverwalk Art Festival souvenir T-shirts featuring "Colonial Mexico." To book packages, call 1-800-477-4837.
Lena Prima will be performing her tribute show, "That's My Dad!," at the Edgewater's Kokopelli's Showroom, April 13-15. Tickets are $15.
Prima is the daughter of the legendary swing band leader / singer Louis Prima and singer Gia Maione. She grew up singing and dancing on stage with her parents, and touring with them every summer when school was out. In 1991, she made singing a full-time career and began touring with various shows and groups. While performing with these bands, she included a 20-minute tribute to her father in her repertoire. The enthusiastic response to her tribute while on a cruise ship in 1998 inspired her to create her show "Louis Prima, That's My Dad!"
During the festival, art show browsers will be entertained by Tucson-based Léo Gosselin, a pioneer and master of the unique Chapman Stick, a stringed instrument and member of the guitar and bass family. Gosselin's musical style ranges from relaxed melodies to laid back jazz. Gosselin has released five albums, four of which are available as CDs.
The Colorado Belle will host four slot tournaments in 2007 with prize money totaling more than a quarter of a million dollars. Each event is themed and features tournament prize money plus opportunities to win cash in drawings and for highest scores in each round. In addition, entrants in each tournament earn double points during their stays and are eligible for upgrades to suites for just $30. Every slot tournament will culminate in an extraordinary meal served in an elegant setting with fresh flower and candle centerpieces designed around the event's theme.
The first tournament theme is "License to Thrill," March 4-6. The James Bond-themed event offers more than $70,000 in cash and prizes including $20,000 in first place prize money.
The June 24-26 "Escape from Cell Block 777" slot tournament is a prison escape-themed event offering more than $63,000 in cash and prizes including $15,000 in first place prize money.
The third tourney, Sept. 16-18, will be the survivor-themed "Survivor VIII" event offering more than $78,000 in cash and prizes including $25,000 in first place prize money.
The last slot tournament "As The Reels Turn" will be held Nov. 1-3. The soap opera-themed event will offer more than $45,500 in cash and prizes including $10,000 in first place prize money.
CONTINUE ON TO...:
>THIS WEEK'S LAS VEGAS NEWS
>LAST WEEK'S LAUGHLIN NEWS
>VEGAS VIEW FULL ARCHIVES
>Return to "Heard Around Town"
>Return to Las Vegas Leisure Guide