OLIVIA NEWTON-JOHN TAKES UP RESIDENCY AT FLAMINGO!

Summer lovin' Olivia Newton-John will be the next resident star on the Strip when she opens her "Summer Nights" show on Tuesday, April 8 at the Flamingo. The beloved internationally-renowned singer-actress with an eight-piece band will take audiences on a musical journey through her life in film and music. In 1978, her co-starring role with John Travolta in "Grease" catapulted her into superstardom and to date it remains the most successful movie musical of all time.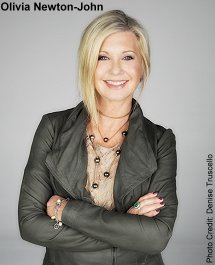 Newton-John has sold more than 100 million albums and had many awards including four Grammys. Her music will feature her hits including '80s anthem and record-breaking song "Physical" and songs from her recent Billboard hit album "Grace and Gratitude."
Ticket prices for her 7:30 p.m. shows are $69, $99, $139, and $249. A portion of every ticket sold will benefit the Olivia Newton-John Cancer and Wellness Centre. Confirmed dates start with April 8-12, May 6-10, 27-31, July 1-5, 29-31, and Aug 1, 2, 5-9, 12-6, 19-23, 26-30.
Column Continues Below Advertisement
SLS LAS VEGAS ANNOUNCES OPENING DATE
Nightlife and hospitality leader sbe announced that the highly anticipated SLS Las Vegas hotel will open on Labor Day weekend this year. As the first property to open on the Las Vegas Strip in several years, SLS will be one of the most exciting openings of the year.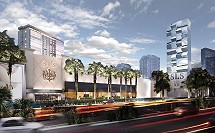 SLS is the first Las Vegas hotel by sbe and will feature an imaginative mix of the innovative nightlife, dining and entertainment experiences under one roof. Notable brands will include a reinvention of the popular L.A. nightspot, The Sayers Club, and restaurant concepts including The Bazaar by José Andrés, Katsuya, Cleo, 800 Degrees, Umami Burger and The Griddle Café, with more to be announced.
PROFESSIONAL TENNIS TEAM MOVES TO LAS VEGAS
Las Vegas is gaining a new professional tennis team because the Mylan World TeamTennis (WTT) league's Sacramento Capitals franchise that spent 28 seasons in Sacramento and won four straight titles from 1997 to 2000 is relocating. The new team will be called the Las Vegas Neon tennis team and will play seven home matches at the Darling Tennis Center from July 6 to 27. The Darling Tennis Center is part of the 110-acre Kellogg-Zaher Sports Complex, which has previously hosted the ATP Tennis Channel Open in 2008 and 2009, and various minor-league circuit events.
The Neon will have a hometown player, Sam Querrey, who played last year for Sacramento and is part of the United States' Davis Cup roster. The rest of the team — consisting of two men, two women and a coach — will be announced after player drafts Feb. 11 and March 11.
SKY VILLA SUITES UNVEILED AT THE NEW TROPICANA
The New Tropicana has unveiled the Sky Villa Suites luxury suites on the 20th floor of the Paradise tower with breathtaking views from the floor-to-ceiling windows. The Sky Villa Suites are a key part of the resort's approximate $200 million transformation that has touched every corner of the property including all 1,467 guestrooms, the casino floor and restaurants and the Tropicana Theater.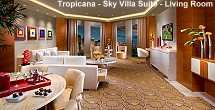 The Sky Villa Suites include custom furnishing, soothing cove lighting, bold colors, his-and-her walk-in closets, a stunning gold leaf headboard, lavish whirlpool tub, specially designed abstract artwork and the latest audio-video technology.
The New Tropicana Las Vegas also offers eight other suite types throughout the resort including the two-story Penthouse Loft suites, the chic Presidential Suite and Chairman Suite, and the Pool Villa Suites. All of the suites in this Las Vegas resort on the Strip are available for booking.
RAY CHARLES LEGACY CELEBRATED AT THE SMITH CENTER
Frank Sinatra called him "the only true genius in show business." Ray Charles defied racism to find success with multi-cultural audiences, faced cultural upheavals head-on, and was a musical pioneer that helped bring jazz, blues and soul to the world.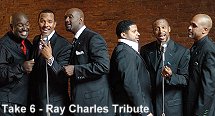 In honor of Black History Month on Feb. 28 at 7:30 p.m. in Reynolds Hall at The Smith Center, an all-star cast of performers will celebrate Charles' musical legacy. The show is part of the ongoing Jazz Roots series and includes: 10-time Grammy winners Take 6; multi-Grammy nominee Nnenna Freelon; Grammy-winning saxophonist Kirk Whalum; music director and pianist Shelly Berg; Clint Holmes; and the UNLV Orchestra as they pay tribute with "Georgia on my Mind: Celebrating Ray Charles." Tickets range from $29-$125.
MOB MUSEUM HOSTS 'WOMEN IN GAMING' CONVERSATION
On Wednesday, Feb. 19, The Mob Museum downtown will host "Women in Gaming" in its historic courtroom as part of the museum's ongoing Courtroom Conversation educational programming series.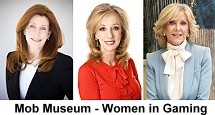 The 7 p.m. event will feature a panel discussion among three of the top women in the global gaming industry: Patricia Becker, president, Patricia Becker & Associates and former executive director, UNLV's International Gaming Institute as well as first and only woman to be appointed to the Nevada Gaming Control Board; Jan Jones Blackhurst, executive vice president, communications and government relations, Caesars Entertainment; and Elaine Wynn, director, Wynn Resorts, and president, Nevada State Board of Education. Moderating the discussion will be Marybel Batjer, secretary, California Government Operations and past vice public policy, Caesars Entertainment.
Tickets are VIP $250 and preferred $125 with a private reception prior to the event included. General admission is $40. Dessert and refreshments will be available following the event for all attendees. For reservations, call 702-229-2734 or visit http://themobmuseum.org/archives/category/events/.
'IN LIVING COLOR' COMEDY TOUR STOPS AT ALIANTE
David Alan Grier and Tommy Davidson will bring the "In Living Color" comedy reunion tour to Aliante's Access Showroom for two shows at 8 and 10:30 p.m. on Friday, March 21. Individual tickets start at $22.50.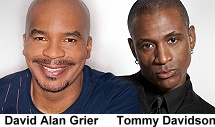 Grier and Davidson gained notoriety on the Emmy Award-winning 90s sketch comedy series, "In Living Color," and have both since earned successful careers in film, television and theater. Davidson has toured nationwide as a stand-up comedian and appeared in several prominent films including "Ace Ventura: When Nature Calls" and "Juwanna Mann." Grier earned Tony Award and Grammy Award nominations for his current role in the Broadway production, "Porgy and Bess," was named one of Comedy Central's "100 Greatest Stand-Up Comedians of All Time" and appeared as a contestant on the eighth season of ABC's "Dancing with the Stars."
2 CHAINZ VISITS THE JOINT WITH PUSHA T AND AUGUST ALSINA
Titled the "2 Good To Be T.R.U. Tour," Platinum selling, Grammy® nominated recording artist 2 Chainz's largest solo tour to date will visit The Joint at the Hard Rock on Saturday, Feb. 22. Consummate performer 2 Chainz will tour in support of his critically acclaimed album "B.O.A.T.S. II: Me Time" and have special guests Pusha T and August Alsina. Tickets start at $44.50.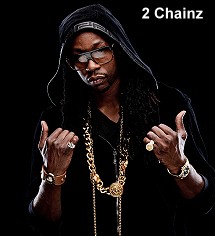 MANGRIA'S ADAM CAROLLA GIVES KEYNOTE AT NIGHTCLUB & BAR SHOW
Adam Carolla, popular comedian, entrepreneur and host of the "The Adam Carolla Show," will deliver a keynote address, participate in the official ribbon cutting and air an episode of "The Adam Carolla Show" at the 2014 Nightclub & Bar Convention and Trade Show in Las Vegas on Tuesday, March 25.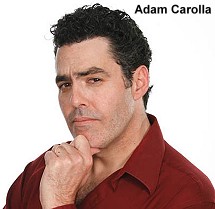 Carolla, who in 2012 launched the successful Mangria ready-made cocktail line that comes in two varieties - Signature White Peach & Pear and Orange Sangria, will offer insight into the business strategies and knowledge he has gained while becoming a beverage industry entrepreneur, two-time New York Times bestselling author, successful comedian and Guinness World Record holder for the most-downloaded podcast in 2011. Those interested in hearing Carolla's keynote address can register directly through the conference website: www.ncbshow.com.
TOP OF NEXT COLUMN
ROOS-N-MORE ZOO STILL NEEDS HELP

The Roos-N-More Zoo nonprofit educational zoo is located in Moapa, Nev., about a one-hour drive north of Las Vegas. The private zoo is home to 160 exotic animals, including kangaroos, monkeys and exotic birds. Many of the animals are rescued from irresponsible owners and some of them are endangered species. A month ago on Jan. 10 the health department unexpectedly closed the zoo to the public. In order to gain the new permits needed to reopen, the zoo must raise approximately $100,000 to install a new commercial septic system and some paved walkways. An estimate to install ADA-compliant restrooms is between $250,000 and $500,000.

Dr. Valerie Holt, veterinarian and owner of the zoo since 2009, shows off her collection of animals on private tours and visits to schools. Twice a month the zoo was open to the public for a small fee. It costs $1,500 a week just to feed the animals. Roos-N-More has started collecting donations through an account on GoFundMe.com.

One upcoming fundraiser will be at Freddy's Frozen Custard & Steakburgers, 9809 S Eastern Ave., on Tuesday, Feb. 11 from 5 - 9 p.m. Fifteen percent of their sales will be donated to the Roos N More Zoo

.

THE JOINT AT HARD ROCK NOW USING AXS TICKETING

This month, The Joint at Hard Rock has begun a new era of fan-friendly ticketing with the transitioning of the venue's ticketing services to AXS Ticketing (pronounced access). Tickets to all concerts are now available at the Hard Rock Hotel Box Office, online at AXS.com or by calling 1-888-9-AXS-TIX.

Since launching in August 2011, AEG has already introduced the new platform at 47 venues, including STAPLES Center in Los Angeles and London's The O2 arena, the world's top-selling concert venue since 2007. Hard Rock's other entertainment venues, Vinyl and Soundwaves, will also be on the AXS Ticketing platform.

AXS Ticketing's ground-breaking features at launch include: a social ticketing breakthrough, AXS Invite™, which allows fans to reserve adjacent tickets for friends so they can all sit together; and a virtual AXS Waiting Room™ that opens shortly before the public on-sale, giving fans greater transparency into the buying process and allowing venues to see the demand for tickets at any given during the on-sale.

AXS allows fans to go paperless with mobile ticketing. Additionally AXS will not charge a delivery fee to customers who print their event tickets at home.

WET REPUBLIC AT MGM GRAND OPENS IN MARCH AND UNVEILS REMODEL

WET REPUBLIC Ultra Pool at the MGM Grand will open Friday, March 14 and unveil its newly added features as a part of the second phase of its two-year remodel. This season, the 54,500-square-foot venue has added an additional 1,500 square feet that includes six new VIP Bungalows. The daytime destination will welcome Dutch duo Sunnery James & Ryan Marciano along with turntable pair W&W as they make their WET REPUBLIC debut March 29 and 30. The Grand Opening weekend events April 4-6 will include debut DJ sets by Calvin Harris, Dada Life and more.

The seventh annual SPYONvegas.com's HOT 100 pageant contest will begin Friday, April 25 to crown the "hottest female in Las Vegas."

COLLECTIVEZOO THROWS VALENTINE'S PJ SLEEPOVER AT ARTISAN

CollectiveZOO (CZ) will host an innovative Valentine's Day bash at Artisan Hotel Boutique on Friday, Feb. 14 beginning at 9 p.m. Lovers and singles are encouraged to wear pajamas or sexy lingerie for the Valentine's Day sleepover soiree. Guests will be able to interact with a live social media photo booth filled with Valentine's gimmicks. The event with DJs Paradice and Jim Green features complimentary admission and is open to the public.

All singles attending will be designated "Wingman" or "Wingwoman" and receive 2-for-1 drinks from 9 to 11 p.m. with a limit of one "Wingman" or "Wingwoman" per guest. There will be an open bar from 9 to 10 p.m. sponsored by Stoli for guests who RSVP by e-mail at contact@collectivezoo.com.

Couples can participate in "Bad Decisions" weddings where partygoers pay $10 to marry inside the Artisan Chapel and receive a mock wedding certificate, photos and ticket for White Russian cocktails for the "bride and groom."

The third floor will have a sexy sleepover party for singles with beats from DJ Just In Key. Hotel rooms will be $49 on the third floor and include 10 VIP guest passes for party guests to have access to the floor.

GALAXY LUXURY+ THEATRES DEBUT 2014 CLASSIC MOVIE SERIES

Galaxy Luxury+ Theatres started a 2014 Classic Movie Series when they premiered "Stand By Me" on Feb. 9. Throughout the year, Galaxy Luxury+ Theatres will feature classic films alongside national blockbusters at both the Cannery and Green Valley locations. Moviegoers can enjoy "The NeverEnding Story" - April 13, "Babe" - June 22, "The Breakfast Club" - Aug. 24, "Ferris Bueller's Day Off" - Oct. 19, and "Home Alone"- Dec. 7. Single tickets are $7 or purchase two tickets and a large popcorn for $15.

ITEMS OF INTEREST

Construction crews are back to work at the delayed 1960s beach-themed Cowabunga Bay Water Park in Henderson. The 23-acre attraction at Gibson Road and Galleria Drive is slated to open May 24.

Dom Irrera will headline the Tropicana's Laugh Factory Feb. 10-16 with Shayma Tash and host Jeremiah Watkins. Irrera's first big break was in Rodney Dangerfield's "Nothing Goes Right" comedy special for HBO. Irrera's own "One Night Stand" on HBO earned him his first of several Cable ACE Awards for "Best Stand-up Comedy Special." He has appeared on most network talks shows and guest starred on episodes of "Seinfeld," "Becker," "Everybody Loves Raymond" and "King of Queens." Tickets range from $34.95 to $44.95.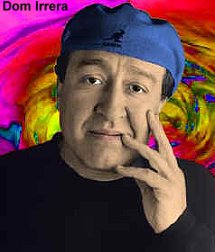 Art by Kristian Purcell is on display in the lobby at the National Atomic Testing Museum through March 3. Purcell was born in Bedford England. His work involves exploring both the historical and the personal - through painting - by examining relationships, and by building with photographic material, using personal photographic collections, or archived and historical sources. Purcell is currently working on a graphic history of the Nevada Test Site with Andy Kirk professor of history at UNLV.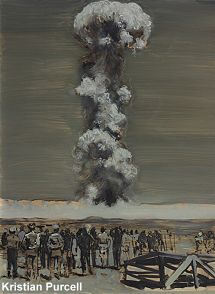 Hash House A Go Go is celebrating National Pancake Week Feb. 10-16 by offering a special "Mardi Gras"-themed flapjack in celebration of their newest Las Vegas location inside the Rio. The special pancake features M&Ms, dark and white chocolate chips and a dusting of powdered sugar, served with maple syrup and Mardi Gras beads for $8.99. It is available all day at all four valley locations.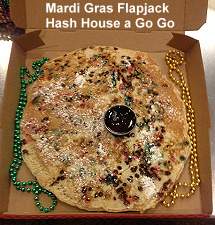 NOTABLE ANNIVERSARIES
Angela and Matt Stabile's provocative "X Burlesque" show at the Flamingo celebrated its 12th anniversary on Feb. 7.
"Million Dollar Quartet" at Harrah's will celebrate its one-year anniversary on Feb. 19.
Shine Alternative Fitness at 6415 S. Tenaya Way #100 is a gym offering alternative fitness classes. It will celebrate two successful years of business with a day of free classes on Saturday, March 1. Anniversary classes will include: AntiGravity Yoga level 1; Beginner Aerial Silks; Ballet Barre Burn; Stretch & Tone; AntiGravity Yoga Restorative; and Pole Skills levels 1 and 2. All classes will be free and open to the public. For information, call 702-420-2358.
NEXT FREE FAMILY DROP-IN PROGRAM AT NEON MUSEUM
Following the successful fall 2013 debut of its free family drop-in programs, the Neon Museum's education department has eight events scheduled for winter/spring 2014. The next one is "Pop-Up Architecture: Paul Revere Williams in Las Vegas" on Saturday, Feb.22 from 2-4 p.m. During this program, children will create small, four-page, pop-up books featuring Las Vegas buildings designed by famed architect Paul Revere Williams, designer of the La Concha Motel lobby which serves as the Neon Museum's visitor's center. Registration is recommended, email education@neonmuseum.org or call 702-387-6366.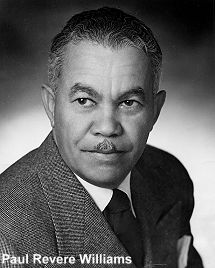 FUNDRAISING EVENTS
Goodwill's annual "Dump Your X's Stuff" donation drive is underway until Feb.14. You're encouraged to bring all the stuff an ex-boyfriend, girlfriend or spouse left at your place after the split to one of Goodwill of Southern Nevada's more than 40 donation centers.
The 19th annual Educational Taste of Excellence: Wine Tasting, Spirits & Jazz scholarship fundraiser will be held on Saturday, March 8 from 6 -10 p.m. at the World Market Center. Tickets are $60 in advance and $70 at the door. Tickets can be purchased online or call 702-646-2615.
The 11th Annual Walk with the Heart of a Child is set for Saturday, Feb. 22 at the Fashion Show Mall and supports Nevada-based Children's Heart Foundation (CHF). The walk begins at 8 a.m. with registration at 7 a.m. Online registration is at www.chfn.org or call 702-967-3522. Fees are $25 for adults or $15 for virtual walkers, active-duty military, students and seniors.
Column Continues Below Advertisement
CONTINUE ON TO...:
THIS WEEK'S >LAUGHLIN NEWS
LAST WEEK'S >LAS VEGAS NEWS
>VEGAS VIEW FULL NEWS ARCHIVES
Return to >"Heard Around Town"
Return to >Las Vegas Leisure Guide