LILY TOMLIN IS RETURNING TO MGM GRAND IN MARCH
Comedienne Lily Tomlin will perform her show "Not Playing With A Full Deck" in the Hollywood Theatre at MGM Grand, March 11 – 17 at 8 p.m. nightly. Tickets are $50, $70 and $150, call 800-929-1111 or 702-891-7777.
Column Continues Below Advertisement
Throughout her career, Tomlin has received numerous awards including six Emmy® Awards for her TV specials, two Tony® Awards for her hit Broadway shows "Appearing Nitely" and "The Search for Signs of Intelligent Life in the Universe," a Grammy® for her comedy album, "This is a Recording," two Peabody Awards for Edith Ann's animated special "Just Say Noël" and the HBO documentary film "The Celluloid Closet."
Tomlin catapulted to stardom on "Laugh-In" with her characterizations of Ernestine, the irascible telephone operator, and Edith Ann, the six-year-old in the big rocking chair. She also played the boss on the "Murphy Brown"; is the voice of Ms. Frizzle on the children's animated series "The Magic School Bus"; appeared as Will's boss on "Will & Grace"; President Bartlett's assistant on "The West Wing," and most recently as a self-styled sleuth on "Desperate Housewives." She also made many films including "9 to 5," "All of Me" and most recently "Pink Panther 2."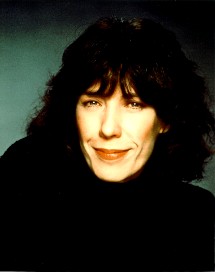 SINGER MATT GOSS WILL DEBUT NEW SHOW AT CLEOPATRA's BARGE
"Singing Sensation Matt Goss Live From Caesars Palace" produced by Robin Antin, creator of "The Pussycat Dolls," will debut at the legendary Cleopatra's Barge on Friday, March 12. Goss will be backed by a nine-piece band and sexy female dancers known as The Dirty Virgins. Goss, who has sold more than 17 million albums worldwide, will have a show featuring a mix of his career hits, songs from his new album, and popular covers. Tickets are $40, call 800-745-3000.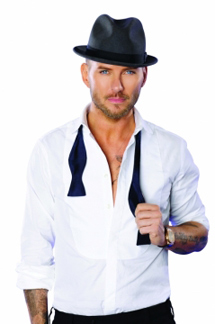 On Aug. 6, 1970, Cleopatra's Barge opened at Caesars Palace with the addition of the hotel's Centurion Tower. The venue will be transformed into the Gossy Room every Friday and Saturday night at 10 p.m., offering a vintage-Vegas feel with maitre d ' seating, tableside cocktail service and specialty cocktails.
Following the show, everyone is invited to enjoy the lounge experience with Goss and his band. Prior to March 12, Cleopatra's Barge will be refurbished with new red curtains, carpet and furniture. Adjustments also will enhance sight lines to create an intimate showroom experience for its 165 guests.
Goss reached international fame as the lead singer of '80s pop group Bros, enjoying more than a decade of success with more than 17 million records sold worldwide. He released an autobiography in 2005 and has gone on to focus on songwriting including writing the main theme song for the No. 1 FOX program "So You Think You Can Dance" and writing the hit song "Change Me" for Keri Hilson and Akon, which is featured on Hilson's current chart-topping album "In A Perfect World." Goss is recording his next studio album and awaiting the September release of his children's book "Bear Crimbo," the first of a three-book deal.
JIMMY HOPPER WILL BE SINGING AT THE PALMS ON SUNDAYS
Beginning on Feb. 14, award-winning singer Jimmy Hopper will be appearing in The Lounge at the Palms on Sundays from 7 to 10 p.m. The shows are free.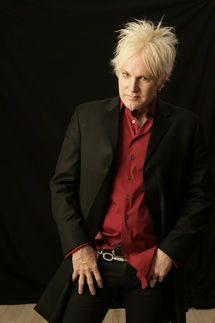 For four years, Hopper was a headliner at the Bellagio and gathered a strong following before moving to the Big Apple. He worked national corporate engagements and resort bookings across the country, while writing the music and score for a Broadway musical, "The Day There Was No Music."
An Interesting fact, it was Hopper's first year in Las Vegas at the Rio when he began singing opera. One music critic stated, "Hopper is Freddie Mercury meets Andréa Bocelli!" The white spiked hair and rocker image are startling in contrast to his five-octave, strong opera vocals.
PRESIDENT BILL CLINTON TO SPEAK AT CAESARS PALACE
President Bill Clinton, founder of the William J. Clinton Foundation and 42nd President of the United States, will speak at The Colosseum at Caesars Palace on Monday, Feb. 22 at 7:30 p.m. His lecture is titled "Embracing our Common Humanity."
Clinton's public speeches describe the challenge of globalization, emphasize our growing interdependence, and point the way toward a common future based on shared goals and values. Tickets range from $35 to $150, call Ticketmaster at 800-745-3000.
ANDREW DICE CLAY MOVES TO THE LAS VEGAS HILTON
The legendary "Bad Boy of Comedy," Andrew Dice Clay, has just signed a long-term contract with the Las Vegas Hilton. As of Feb. 4, he is performing a minimum 28 weeks, with shows at 11 p.m. in the casino's 350-seat Shimmer Showroom. Tickets are $49.99, $69.99 and $99.99, call 702-732-5755 or 800-222-5361.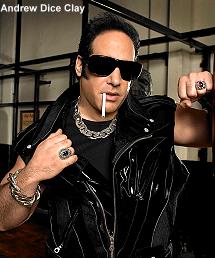 Clay has done countless sold-out arena tours, done multiple nights at Madison Square Garden, made multi gold and platinum selling albums, starred in films including the cult classic "The Adventures of Ford Fairlane" and countless TV specials.
Also, the Diceman has a "lifetime ban" from MTV because of his "profane language and offensive jokes" at the Video Music Awards.
TOP OF NEXT COLUMN
FORMER MOBSTER PRESENTS 'MOB CHRONICLEs' AT STRATOSPHERE
Former Las Vegas mobster and hit man Frank Cullotta will present the "Mob Chronicles" in the Stratosphere Theater of the Stars on Thursday, Feb. 18 at 7:30 p.m. This one-time charity event will benefit Opportunity Village. Tickets are $35, call 702-380-7711 or 800-99-TOWER.
After eight years in prison and 20 years of witness protection, Cullotta is going public with his speaking tour, "Mob Chronicles," about the history of organized crime and his inside knowledge. Joining him will be various members of law enforcement who worked for years in attempts to indict Cullotta.
Cullotta served as a key player in Tony Spilotro's infamous Hole in the Wall Gang that ruled the Las Vegas underworld in the 1960s and 70s. After his arrest on burglary charges in 1981 and fearing for his own life, he turned government witness and testified before the President's Commission on Organized Crime, resulting in the convictions of several former associates.
In the Martin Scorsese film "Casino," loosely based on characters like Spilotro's gang, Cullotta served as technical advisor and played a small role as one of the henchmen. In 2007, he co-authored his biography, "Cullotta – The Life of a Chicago Criminal, Las Vegas Mobster and Government Witness."
After the presentation, Cullotta will host an intimate VIP Godfather Dinner at the Stratosphere's Fellini's Ristorante for 10 guests who pay $60.
'EXPERIENCE HENDRIX' TRIBUTE TOUR AT THE HARD ROCK
"Experience Hendrix," the fourth edition of the biennial concert tour that features an all-star line up of music greats paying homage to the music and legacy of Jimi Hendrix will stop at The Joint at the Hard Rock on Saturday, March 6. Tickets start at $45, call 800-745-3000.
Featured artists will include: Joe Satriani, Jonny Lang, Eric Johnson, Kenny Wayne Shepherd, Brad Whitford (of Aerosmith), Doyle Bramhall II, Ernie Isley, Living Colour, Double Trouble's Chris Layton, along with bassist Billy Cox, and David Hidalgo and Cesar Rosas of Los Lobos. Cox first befriended Hendrix when the two were in the 101st Airborne Division of U.S. Army.
CRYSTALS AT CITYCENTER HOSTS CHINESE PHOTO EXHIBIT
A Chinese photo exhibition highlighting a 30-year retrospective of the China-United States diplomatic relations is being displayed at Crystals at CityCenter in honor the Chinese New Year Celebration through Feb. 22. The free exhibit, open daily from 10 a.m.-midnight, is displayed chronologically in a four-part, 80-panel display which spans the second and third levels of Crystals' retail and entertainment district. The exhibit has earned worldwide popularity over the last year.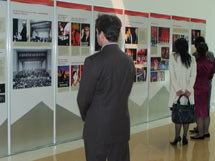 QUICK CLIPS
"Masters of Rock," an 80s Rock Experience, will open at the Riviera on Feb. 12. Tribute artists and famous musicians from rock bands will be featured in limited engagements. Shows will be nightly except Tuesday at 7 p.m. in the Mardi Gras Theatres, Level 3. Tickets are $39.99 and $54.99, call 702-794-9433 or 877-892-7469.
The Colosseum at Caesars Palace was recognized as "Billboard" magazine's "Venue of the Decade: 2000-2009" in the category of venues with a capacity of 5,000 or less. The Colosseum grossed as much as the number 2, 3, 4 and 5 venues combined in the same category and it wasn't even open until March of 2003. After Saturday night's second to last performance of Bette Midler "The Showgirl Must Go On" in The Colosseum, Midler's Caesar Salad Girls donned their mermaid costumes and drove through Caesars Palace in the motorized wheelchairs from the show. In the audience the last night were Paula Abdul, Gladys Knight, Wayne Newton, Rita Rudner, Terry Fator, Marie Osmond, and George Wallace.
Golden Nugget Las Vegas headliner Gordie Brown celebrated his one-year anniversary at the legendary downtown property on Feb. 5. The impressionist/singer tallied more than 250 performances.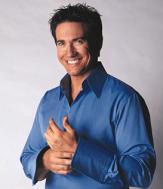 "Sin City Confidential" is a new comedy, murder mystery, dinner theatre production taking place every Thursday, Friday and Saturday at The Tillerman Restaurant located a couple miles from the Strip on East Flamingo Road. Dinner and a four-course gourmet dinner are $89.95, call 702-991-8550 for reservations.
Hogs & Heifers Saloon downtown is always holding events. There will be a Pardi (Mardi) Gras BBQ on Sunday, Feb. 21st from 2-6 p.m.; a Save the Boobs Poker Run on Sunday, March 7; and a Blues, Brew & BBQ on Sunday, March 28. Information can be found on...www.HOGSandHEIFERS.com
Husic Vineyards will host a wine dinner at Nove Italiano inside the Palms on Thursday, Feb. 25 at 7 p.m. Executive Chef Geno Bernardo will present a six-course menu paired with a variety of wines from Husic Vineyards, a family-owned winery in Napa Valley, Calif. Cost is $150 per guest, call 702-942-6856.
The next Symphony Park Lecture will feature a panel discussion and presentation on The Smith Center for the Performing Arts. Set for Wednesday, Feb. 10 at 5 p.m. at the Fifth Street School, the free public lecture will focus on the economic, community and quality of life benefits that will be created by the city's new performing arts center that's under construction.
The 7th Annual Walk with the Heart of a Child is set for Saturday, Feb. 27 at 8:30 a.m. inside Fashion Show Mall on the Strip and will support the Nevada based, Children's Heart Foundation. Fees are $25 for adults, $15 for virtual walkers, and $15 for students and seniors, call to sign up 702-967-3522.
Artist John Bissonette's new exhibit, "Teetering on the Brink…," investigates the feeling of vulnerability. The display is at the Clark County Government Center Rotunda Gallery, 500 S. Grand Central Parkway through March 12 and can be seen In the Rotunda Gallery from 8 a.m. to 5 p.m. Monday through Friday and during First Friday activities until 10 p.m.
BRETT WESLEY GALLERY OPENS IN DOWNTOWN ARTS DISTRICT
Brett Wesley Gallery, located at 1112 Casino Center Blvd. at W. Charleston, is a new addition to the Las Vegas Arts District. The newly constructed 5,000-square-foot, two-story, mid-century, modern-style building was designed by owner and curator, Brett W. Sperry, a long-time local arts activist and avid art collector.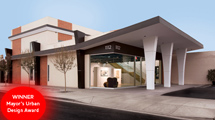 The gallery is currently developing a full schedule of art receptions, how-to sessions with renowned artists, lectures on collecting, preservation and other special events. This contemporary space is also available for private parties and other functions. The gallery is open Tuesday through Sunday from 11 a.m. to 6:30 p.m. or by appointment call 702-443-4433 or visit: www.BrettWesleyGallery.com.
Column Continues Below Advertisement
CONTINUE ON TO...:
>THIS WEEK'S LAUGHLIN NEWS
>LAST WEEK'S LAS VEGAS NEWS
>VEGAS VIEWS FULL NEWS ARCHIVES
>Return to "Heard Around Town"
>Return to Las Vegas Leisure Guide