RICKY MARTIN VISITS CAESARS PALACE
Grammy winning superstar Ricky Martin will make a stop in Las Vegas at The Colosseum at Caesars Palace on Saturday, April 30 with his 2011 World Tour "Musica+Alma+Sexo." This is the first time in more than three years the world renowned performer has been touring. Tickets range from $60.50 to $176; call 800-745-3000.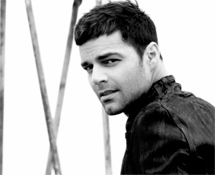 Martin's new album, "Musica+Alma+Sexo," is now in stores.
Column Continues Below Advertisement
NICK CANNON AND PALMS LOOK FOR NEW TALENT
AuditionBooth LLC., the revolutionary online talent discovery platform, has a partnership with Nick Cannon and the Palms to select an aspiring comedian as the opening act for Cannon's upcoming stand-up shows at the Pearl. Using AuditionBooth.com, funny people everywhere can audition for Cannon's 8 and 11 p.m. shows on March 5. Submissions close end of day on Feb. 15. Five top contestants will be selected by public voting and Cannon will pick the final winner, who will earn a free trip for two to Las Vegas. Tickets to Cannon's shows are $15, call 702-944-3200.
NEW INDOOR BALLOONING ATTRACTION PLANNED
One Giant Leap, LLC, the innovator of the Parabounceballooning technology, has announced the development of the world's first indoor ballooning attraction in Las Vegas. Parabounce Vegas will be an air-inflated, 100,000-square-foot "bubble style" dome where up to 20 flyers can simultaneously float, soar and bounce in individual, 22-foot, Parabounce helium balloons. Construction of the facility, on a location site adjacent to the Strip, is expected to commence in May and be completed by the end of the year.
TREASURE ISLAND BOOKS COMEDY HEADLINERS
Bill Engvall and Whoopi Goldberg will kick off the 2011 entertainment schedule at Treasure Island beginning March 3.
Galveston native Bill Engvall will return to Treasure Island March 3 and 4 and April 8. Engvall originally aspired to be a teacher when he discovered his gift for comedy. He produced "The Bill Engvall Show" on TBS, hosted "Country Fried Home Videos" on CMT, and starred in "Bait Shop" with Billy Ray Cyrus. Tickets are $49 and $65, call 800-392-1999.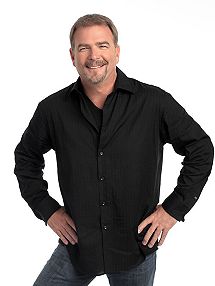 Whoopi Goldberg, who currently serves as moderator on "The View," will make her return to Treasure Island on March 25 and again on May 6 and 7. She's appeared on Broadway, appeared on the big screen in "The Color Purple," "Sister Act," and "Ghost," which earned her an Academy Award, and hosted the Academy Awards. Goldberg recently made guest appearances in the musical "Sister Act," a stage show she also produces. Tickets are $79 and $99.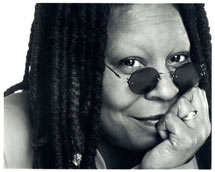 MARINELLI's AT M RESORT HAS NEW HAPPY HOUR AND MENU
Marinelli's Italian Restaurant at the M Resort has introduced a new Happy Hour menu to its bar from 4-10 p.m. and more than 20 new Italian dishes and desserts to its dinner menu making about a 70 percent change. The Italian restaurant also features new entrees starting at $19, and a new three-course pre fixe dinner menu for $32.
The 150-seat Marinelli's Italian Restaurant is located across from Baby Cakes patisserie and beckons guests with a 22-foot-wide marble stair entry flanked by herb gardens. The décor has rich earth tones, dark woods, soft lighting and marble accents. The open dining room showcases scenic murals of Italy painted on the ceiling, fire-red hand-blown glass chandeliers and, and a center table with aged Italian cheeses and artisan breads. There is a view of the outdoor pool piazza and al fresco dining on the terrace. A 20-seat private dining room overlooking the piazza and is available for private functions.
BINGO RETURNS TO BINION's
Binion's downtown has bingo in a brand new room on the casino floor that opened Feb. 1. There are six daily sessions offering downtown's largest jackpot: the $50,000 Super Triple Multi-Win in the seventh game of each daily session. Sessions begin at 11 a.m. and run every two hours, with the last session at 9 p.m. There are free drinks and players may choose paper cars and/or electronic games.
Bingo players can also cash in on the $25,000 Super Bonanza Coverall, Progressive Hot Ball Jackpots and the $5,000 Bonanza Coverall, which includes a grab session in the Whirl Wind of Free Slot Play in addition to the cash payout. Plus, during the 1 p.m. and 7 p.m. sessions, Binion's will double the payouts for five of the 13 games.
THE OSMOND BROTHERS STOP AT THE SUNCOAST
The Osmonds – brothers Wayne, Merrill, Jay and Jimmy – will return to Las Vegas to perform at the Suncoast Showroom, March 5 and 6. The legendary brothers have sold millions of albums and have several gold and platinum records. Tickets start from $29.95, call 702-636-7075.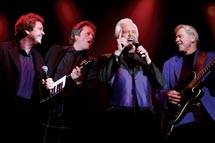 The boys first won over audiences when they spent seven seasons on "The Andy Williams Show" on television. They gained further exposure with the 1976 advent of "The Donny and Marie Show" with the brothers as executive producers, and in 1979, the show transformed into "The Osmond Family Show."
The Osmonds have mastered 28 musical instruments and in 1982, moved from pop to country music. A decade later, the Osmonds purchased a theater in Branson, Mo., and began performing 12 shows a week at the Osmond Family Theater.
ENGLISHMAN JOHNATHAN CLARK OFFERS TRIPLE THREAT
Johnathan Clark, who as a comedian, singer and impressionist, offers a triple threat of talent. Raised in Colchester, Essex, he was in show business by age 16. Clark flawlessly performs singers from Sting to Sinatra. His stand-up comedy covers topics such as childhood, America, kids, and Benny Hill.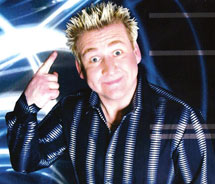 Clark has worked cruise ships and performed in many countries. Sources are telling us to look for him to have a future engagement in America and Las Vegas, where local celeb comedian Marty Allen has highly praised Clark's abilities.
TOP OF NEXT COLUMN
PALMS HOLDS CHINESE SPRING FESTIVAL GALA
A celebration of Chinese culture is set for Monday, Feb. 21 at 7:30 p.m. inside the Pearl at the Palms. Highlighted will be performing arts of the Chinese culture with performances from all categories of entertainment including dance acts singing, acrobatic acts, martial art acts, drumming routines and more. Award-winning singer Sa Ding Ding will also participate in the show. Tickets range from $28 to $68, call 702-944-3200 or 800-745-3000.
QUICK CLIPS
The Stratosphere's $20 million re-imagining property project includes remodeling 909 guestrooms located on floors featuring upgraded elevator lobbies, overhauling the hotel entrance to include valet parking directly off Las Vegas Boulevard, and a sweeping indoor marble tile ramp that leads guests to a new VIP lounge, the hotel lobby, and the newly carpeted casino floor.
The Riviera Comedy Club will open its doors for laughter Feb. 10. Show time will be 9 p.m. nightly with new headliners each week. Prices are $24.99 and $34.99, call 877-892-7469. Beginning Thursday, Feb. 10, Café Nikki, which is part of Nikki Beach at the Tropicana, will launch its new South Beach Happy Hour concept from 4 p.m. to 7 p.m. daily. There will be tapas-style dishes, exotic drinks and DJ music. Café Nikki is open 24 hours daily and features breakfast, lunch and dinner.
SUSHISAMBA holds expert instruction in sushi making and sake tasting with SUSHI + SAKE 101 classes every other Saturday from 1 – 3 p.m.
New at the Verandah restaurant at Four Seasons are Chef Antonio Minichiello, general manager Carlo Cannuscio, restaurant general manager, and a new modern Italian concept.
Oscar Night® America Las Vegas, the only Oscar® viewing party in Nevada officially sanctioned by the Academy of Motion Picture Arts and Sciences will be held on Sunday, Feb. 27, in the Brenden Theaters at the Palms. Proceeds will benefit Variety, The Children's Charity of Southern Nevada. Tickets are $50, $97.50 and $500 and offering concession vouchers; visit www.ONALV.org.
Superstar singer, Sean Kingston, fresh off the release of his latest hit single, "Party All Night (Sleep All Day)," will host his 21st birthday on Friday, Feb. 11, at Tryst Nightclub at Wynn.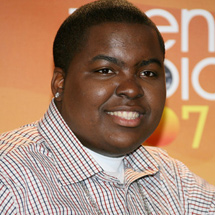 Cabo Wabo Cantina at Miracle Mile Shops will host NASCAR viewing parties March 4-6. All NASCAR fans with a Sprint Cup Series ticket will receive two-for-one Waboritas.
The Silverton will host Stupid Cupid, a singles mixer on Feb. 12 at 7 p.m. There will be speed dating, a chocolate-eating contest and prizes.
During February, BODIES… The Exhibition at Luxor is honoring National Heart Month by offering a $10 discount to current organ donors and guests who pledge. More than 105,525 people are in need of an organ for transplant. For information, call 800-557-7428 or 702-262-4400.
Las Vegas will host a series of events throughout the destination to celebrate the launch of the iconic "Sports Illustrated" swimsuit issue, including the annual, marquee launch party event. Two days of events will be Feb. 16 and 17.
Sin City Gallery will celebrate its grand opening with an inaugural photography exhibition entitled "Dream Menagerie" by internationally acclaimed photographer Steve Diet Goedde on Feb. 3 at The Arts Factory.
The USA Sevens Rugby tournament will return to Las Vegas with its second tournament at Sam Boyd Stadium, Feb. 13-14.
Henderson is accepting applications through March 31 for the upcoming Heritage Parade taking place on April 16. The parade theme "Henderson – Chocolatiers for 30 years" honors the 30th anniversary of Ethel M Chocolates. It's free to participate and there are three cash prizes; call 702-267-2171 or visit HendersonLive.com.
All this month, the Miracle Mile Shops at Planet Hollywood is supporting the American Heart Association (AMA) by turning its fountain bold red in honor of American Heart Month. Money tossed into the water feature and the center's indoor rainstorm will be donated to the AMA.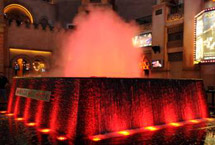 On Saturday, Feb. 12, Keep Memory Alive will hold a "Why We Do What We Do on the Dr. Oz Show" lecture and reception from 8-10 p.m. at the Cleveland Clinic Lou Ruvo Center for Brain Health downtown. Lecturers and authors are Dr. Mehmet Oz, Emmy Award-winning host, and Dr. Michael Roizen covering health topics through an inside look at the "Dr. Oz show." Tickets are $100, call 702-263-9797 or gshaw@keepmemoryalive.com.
EARL TURNER PERFORMS AT THE SUNCOAST
The multi-talented singer, songwriter, musician, dancer and actor Earl Turner will bring his vivacious act to the Suncoast Showroom, Feb. 19 and 20. Tickets start from $15.95, call 702-636-7075.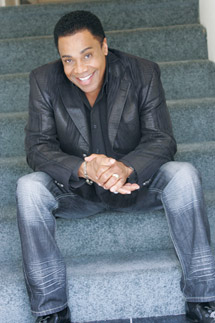 Turner began performing at age 13 and by 19 years of age, he was traveling the United States with various show bands. As a front man and solo recording artist in the mid-80s, Turner had a Top 40 dance hit in Europe, "Love Caught You By Surprise."
STATION CASINOS SWITCH BACK TO IN-HOUSE CAFES
Last year, Station Casinos converted the coffee shops at most of its properties to Coco's, which is a corporate-owned coffee shop chain. Now they are switching them back and started with Palace Station in December, followed recently by Sunset Station. Boulder Station will make the change in March and Santa Fe Station and Texas Station by the end of June.
The cost was about $3 million for the conversion. The in-house cafes are returning to their own menu and recipes and pricing from the past.
'PHANTOM' AT VENETIAN CELEBRATES 2,000th SHOW
The Venetian's "Phantom – The Las Vegas Experience" show hit another milestone on Feb. 1 when the show celebrated its 2,000 performance. Some fun facts include: "The Phantom" spending 2,000 hours in the make-up chair, equating to more than 83 days; with 11 costume changes a night, "Christine Daaé" has had a 22,000 costume changes; and more than 7,600 hours have been spent maintaining the $5-million, one-ton chandelier.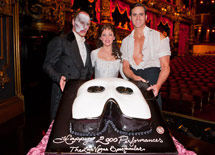 IMPROV AT HARRAH's OFFERS NEW ACTS WEEKLY
Budd Friedman and Mark Lonow's Improv Comedy Club at Harrah's showcases a different marquee of three acts each week. Improv shows are at 8:30 and 10:30 p.m. every Tuesday through Sunday. Tickets are $29.05 or $44.95, call 702-369-5223. The upcoming main headliners are: Guy Torry Feb. 8-13; Gary Valentine Feb. 15-20; Tim Wilson Feb. 22-27; Allan Havey March 1-6; and Max Alexander March 8-13.
HENDERSON PRESENTS ART & ALL THAT JAZZ
Henderson will debut a new event Art & All That Jazz, a fine arts and jazz festival over Mother's Day weekend, May 7-8, at the Henderson Events Plaza. Admission will be free. Artist applications for this juried show are being accepted through Feb. 21 at HendersonLive.com.
The two-day festival will feature a variety of contemporary artists, fine craft, fashion and home décor artisans, include daily jazz entertainment, and have a kids' corner. Piazza Colori, an adaptation of an Italian street painting festival, will allow local artists to create chalk art masterpieces at the Henderson Events Plaza.
Column Continues Below Advertisement
CONTINUE ON TO...:
>THIS WEEK'S LAUGHLIN NEWS
>LAST WEEK'S LAS VEGAS NEWS
>VEGAS VIEWS FULL NEWS ARCHIVES
>Return to "Heard Around Town"
>Return to Las Vegas Leisure Guide