LENNY KRAVITZ CONCERT INCLUDES FELLOW STARS AT MGM

Lenny Kravitz will appear at the MGM Grand Garden Arena on Sunday, Feb. 19. Kravitz' Las Vegas stop on his Black and White America tour will include special appearances by Lil Jon, Cee Lo Green, Kid Cudi and Slash. Tickets range from $75 to $125.

Spanning his 20-year music career, Kravitz has won four GRAMMY® Awards and sold more than 35 million albums worldwide. He released his ninth studio album Black and White America in August 2011.


Column Continues Below Advertisement



MAYWEATHER – COTTO CHALLENGE SLATED FOR MAY

Boxing superstar Floyd "Money" Mayweather will return to the ring, step up in weight and challenge three-division World Champion Miguel Cotto for his WBA Super Welterweight World title. Mayweather vs. Cotto will take place on Saturday, May 5 at the MGM Grand Garden Arena and will be televised live on pay-per-view.

Mayweather, a seven-time world champion in five weight classes will face the heavier, much-tested Cotto, who is the pride of Puerto Rico.

FRANK CALIENDO MAKES HIS VENETIAN DEBUT

Comedian and impressionist Frank Caliendo is debuting his memorable comedy in the 742-seat Venetian Showroom March 22 - 25 and March 29 - April 1. He was an 11-year veteran of television sketch comedy as a cast member on "Madtv" and starred in his own series "Frank TV." Caliendo co-starred in the feature film "The Comebacks" with Bradley Cooper, Will Arnett and Dax Shepard and has been seen every week on the "FOX NFL SUNDAY" pregame show for the past nine years. Tickets range from $59.50 to $145.50.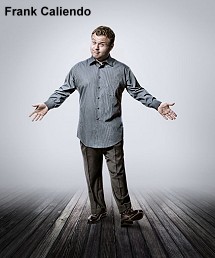 SPORTS ILLUSTRATED EXPANDS WITH TWO-DAY MUSIC FESTIVAL
When Sports Illustrated Swimsuit 2012 debuts on Feb. 14, it will shine a global spotlight on 17 up-and-coming artists whose music creates the soundtrack to Swimsuit 2012 across every editorial touch point. This year will also mark the debut of the two-day Sports Illustrated Swimsuit Beauties & Beats Music Festival Presented By Lexus at The Cosmopolitan on Feb. 15 and 16, showcasing 10 artists from 5 to 11 p.m. each night. Events are non-ticketed and open to the public.
MÖTLEY CRÜE STARTS HARD ROCK RESIDENCY
Mötley Crüe is the Hard Rock's first-ever hard rock residency performing 12 shows at The Joint in February and offering a new interactive and theatrical music experience. In celebration of the historic event, the Hard Rock Hotel is transforming into a one-of-a-kind Sin City circus extravaganza with property-wide activations ranging from circus-themed games to Mötley Crüe inspired dishes and cocktails Feb. 3-19. In addition, Vince Neil's 1932 Ford Coupe is displayed at the main entrance and performers are parading through the casino floor on show days.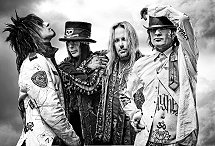 EDDIE VEDDER KICKS OFF TOUR AT THE PALMS
Eddie Vedder, best known as Pearl Jam's frontman, has announced a spring U.S. solo tour that will kick off at the Pearl inside the Palms on Wednesday, April 11. The 13-city tour will take place April and May 2012 and will feature special guest Glen Hansard (The Swell Season, The Frames). Tickets are $79.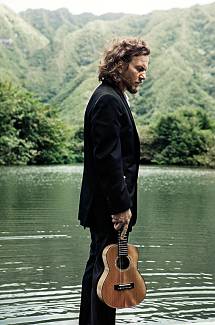 Vedder's solo album, "Ukulele Songs," was released in May 2011 through Pearl Jam's Monkeywrench Record and was recently nominated for the Best Folk Album Grammy Award. The album is a collection of original songs and covers performed by Vedder on ukulele.
MUHAMMAD ALI's 70th BIRTHDAY CELEBRATION IN LAS VEGAS
Boxing legend Muhammad Ali's 70th birthday celebration is being held at the MGM Grand Garden Arena on Saturday, Feb. 18. The event is designed to honor the boxing legend's contribution to the world and raise awareness for Alzheimer's, Huntington's, ALS, Multiple Sclerosis and Parkinson's, the disease "The Champ" has been battling since 1984. Proceeds from the event will benefit the Cleveland Clinic Lou Ruvo Center.
Performers and celebrity supporters will include: Sean Combs, Lenny Kravitz, Anthony Hopkins, John Legend, Chris Cornell, Slash, Common, Kelly Rowland, Dave Koz, Joe Perry, Sammy Hagar, Steve Schirripa, Chazz Palminteri, Andre Agassi, Stefanie Graf, Brad Garrett, David Copperfield, Raphael Saadiq and Robin Leach, Muhammad Ali's daughter Rasheda Ali, boxing icons Sugar Ray Leonard, Ken Norton, Tommy "Hitman" Hearns, Roberto Duran, Jim Brown and Leon Spinks, celebrity chefs Wolfgang Puck, Michael Mina, Tom Colicchio and Scott Conant. Additional names to be announced.
43RD ANNUAL WORLD SERIES OF POKER® BEGINS IN MAY
The 43rd annual World Series of Poker® (WSOP®) presented by Jack Link's Beef Jerky and world's longest-running and richest poker series will begin on Sunday, May 27. The first open WSOP gold bracelet event will take place on Memorial Day, Monday, May 28 with a $1,500 No-Limit Hold'em tournament. A total of 61 coveted gold bracelets will be up for grabs in 2012 – three more than last year. To view the schedule, visit WSOP.com/2012.
The annual poker extravaganza dating back to 1970 will be televised on ESPN from the Rio and run through July 16 with an additional 92 poker tables totaling 470 being put into play.
The delayed final table for the Main Event will be moved up one week in order to accommodate the U.S. Presidential Election and will be held in two stages, from nine players down to two on Sunday, Oct. 28, and heads up play on Tuesday, Oct. 30.
'DRINKIN'-SINGIN'-SWINGIN'' RETURNS TO RAMPART
Veteran performer Rick Michel has been touring nationally with his popular show, "Drinkin'-Singin'-Swingin'" – a Salute to Frank Sinatra-Sammy Davis, Jr.-Dean Martin. His Rat Pack-themed production starring Michel as Dean Martin, Peter Pavone as Sinatra, and Bryan Clark as Sammy Davis, Jr. will return to the Rampart Casino at the Resort at Summerlin in Addison's Lounge Feb. 17-19. Shows are at 8 p.m. on Friday and Saturday, and 4 p.m. on Sunday. Admission is $15 at the cage or $20 at the door.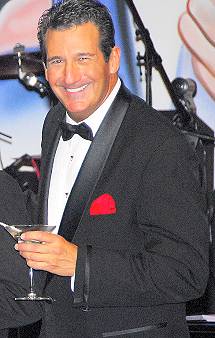 DJ DUO DISCO FRIES BECOME PALMS 2012 RESIDENTS
The Palms and 9 Group Las Vegas are adding Disco Fries to their list of 2012 residents beginning on Tuesday, Feb. 14 inside Moon Nightclub. Nick Ditri and Danny Danger will continue throughout 2012 with eight additional performances at nightlife venues inside the Palms.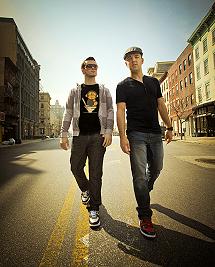 DJ PAULY D KICKS OFF MUSIC RESIDENCY AT HARD ROCK
Paul "DJ Pauly D" DelVecchio is joining the Hard Rock's music roster on Saturday, Feb. 18, when the international turntable powerhouse and star of MTV's "Jersey Shore" begins his residency at Vanity Nightclub. To kick off the pool season, Pauly D will spin his set at the ninth season opening of the resort's REHAB pool party on Sunday, April 22 and also entertains at Vanity Nightclub the night before, Saturday, April 21. Pauly D is currently appearing on season five of MTV's "Jersey Shore" and will also star in his own reality series for the network later this year.
AWARD-WINNING DJ CHRIS COX VISITS CHATEAU GARDENS
Record producer, re-mix artist and multi-instrumentalist, DJ Chris Cox, will take over Chateau Gardens at Paris as guest DJ on Saturday, Feb. 11. The Nevada native DJ has a discography of more than 400 productions, remixes and mix compilations and 43 No. 1Billboard Dance Hits.
FENDI OPENS SECOND BOUTIQUE IN THE FORUM SHOPS
FENDI is opening a second boutique inside The Forum Shops this month. The 3,000 square-foot space will be the first U.S. boutique to house an exclusive stand-alone Shoe Salon. Located within the boutique's entrance, the intimate Shoe Salon will be illuminated by a custom created chandelier and will pay homage to the Italian architectural marvel, the Pantheon with a coffered ceiling replicating its dome.
TOP OF NEXT COLUMN
QUICK NEWS MORSELS
Gaylord's Indian Restaurant and Mah Jon Restaurant have both closed at the Rio.
Republican presidential candidate Ron Paul and his wife Carol attended "Phantom—The Las Vegas Spectacular" at The Venetian as part of their 55th wedding anniversary celebration.
Scoop NYC at The Forum Shops will host a special event to launch HUDSON's new LouLou jean on Feb. 12 from 7 to 9 p.m. with DJ Rob Rob and cocktails from Bacardi.
P.J. Clarke's in The Forum Shops and the show "Absinthe" at Caesars Palace have teamed to offer a three-course dinner and show package starting at $86.90.
On Feb. 6, Lagasse's Stadium at The Palazzo will start an all-new Happy Hour menu available Monday through Friday from 11 a.m. to 4 p.m. with specials ranging from $4- $7.
The ladies of FANTASY will celebrate a sultry Valentine's Day bash at LAX Nightclub inside the Luxor on Saturday, Feb. 11.
For one weekend only at Rockhouse Bar & Nightclub, Feb. 10-12, all 2012 USA Sevens International Rugby Tournament ticket holders will receive complimentary entry.
The first Spring Las Vegas Restaurant Week will be held Feb. 27 – March 4. Participating restaurants will prepare three-course, pre-fixe menus for this special occasion helping Three Square Food Bank. Check out participating restaurants and menus at www.helpoutdineoutlv.org.
The Color Run is a three-mile course fundraiser for everyone fast or slow being held on Saturday, Feb. 25 with a location to be announced. Proceeds will help Three Square.
The Rainbow Company Youth Theatre will present their Nevada history show on Saturday, Feb. 18, at the Historic Fifth Street School downtown. In addition, there will be cowboy crafts, children's activities, and refreshments, between 2 and 7 p.m. Crafts and youth activities are free. Tickets are $7, $5 for teens/seniors/military, and $3 for children age 12 and younger.
Weekly live entertainment at the "Hell House" at the all-new Lynyrd Skynyrd BBQ & Beer inside the Excalibur will provide the ultimate music scene with performances from bands including Ryan Whyte Maloney, Tony Marques Band and Southern Rockers.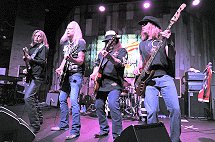 Valentine's Day will get a whole lot hotter when Mike "The Situation" Sorrentino hosts the official Headrush MAGIC after-party on Tuesday, Feb. 14 at RPM Nightclub inside the new Tropicana.
On Feb. 11, the El Cortez downtown will host the second Saturday monthly Vegas StrEATs food-truck, arts and music festival from 6 p.m. to 2 a.m.
On Feb. 29, Casa Fuente inside The Forum Shops at Caesars will host Glenfiddich Scotch Whisky and Brand Ambassador Mitch Bechard for a special tasting of the newly released and extremely limited, Cask of Dreams, Scotch Whisky in which only 3,500 bottles exist in the world.
There will be a free jazz preservation workshop with jazz connoisseur and host Freddie Jackson a KUNV radio DJ on Saturday, Feb. 11, from 3 to 5 p.m. at the West Las Vegas Arts Center, call 702-229-4800.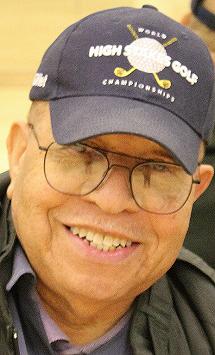 Dream City will present the first Who Do You Love? Sexy Valentine's Weekend Lingerie & Masquerade Ball fundraiser for the Erotic Heritage Museum on Feb. 11 from 10 p.m. to 2 a.m. Admission is $14, but only $10 if you dress in your sexiest lingerie and wear a mask. There will be contests, entertainment, a cash bar, and local fetish photographer Marshall Bradford will have an erotic photo booth.
Frankie Moreno will celebrate his birthday at The Lounge inside the Palms with a free show and special guest performances at 10 p.m.
On Sundays, Feb. 12 and 26 at the Palms, it will be Vegas Poetry Lounge featuring Barry Black & The Senzuals at 5 and 7:30 p.m. The experience combines poetry, live Neo-Soul, R & B music, comedy and the spoken word. Tickets are $20.
Award-winning Chef David Myers has introduced the first in a series of themed dinners at his French brasserie, Comme Ça at The Cosmopolitan. The dinner, penned the "Rémy Martin Louis XIII" dinner, will be offered on March 1and 2. Located in the private dining room, the exclusive six-course dining experience with wine and cocktail pairings will be available for $495 per person.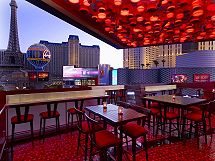 CSI: The Experience at the MGM Grand is offering a 2 for 1 admission special Feb. 9-16 when you mention "Valentine's Special" at the box office.
Guided Brush, a local social art studio, held its grand opening and launch of classes this month. Class prices range from $35 to $45. Visit www.guidedbrush.com for information.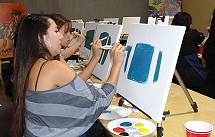 Wine Away Wednesday is held on the third Wednesday of every month from 5:30-7:30 p.m. at Tivoli Village. The location within the outdoor mall changes each time. On Feb. 15, the featured winery will be Lulu B at Charming Charlie. Tickets are $12 online only at http://wineawaywednesday.eventbrite.com/.
EARL TURNER PERFORMS AT SUNCOAST
Multi-talented entertainer and highly energetic showman Earl Turner will return to the Suncoast Showroom Feb. 11 and 12. By age 19, Turner was traveling the country as a front man with various show bands. As a solo artist, he scored a Top 40 dance hit in Europe in the mid-1980s with "Love Caught You By Surprise." Tickets start from $15.95.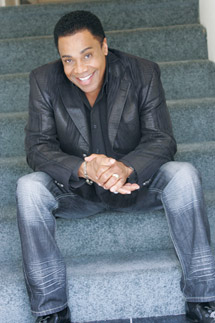 HARD ROCK CAFES BEGIN 2012 PHILANTHROPIC MOVEMENT
In the spirit of their motto of "Take Time to Be Kind," both Hard Rock Cafe locations in Las Vegas are starting a year-long program called "Rock the Cause." The cafes will choose a specific cause each month and activate by doing volunteer work, raising funds or collecting items for different charitable organizations. February has been dubbed "Heart Health Month" and on Saturday, Feb. 25, the Hard Rock Café on Paradise will hold a blood drive in conjunction with United Blood Services from 11a.m. to 3 p.m. Everyone donating blood will receive one free ticket to see Carrot Top at the Luxor. Comedian Carrot Top will also donate blood. Call 877-827-4376 for an appointment.
VIVA SKA VEGAS! MUSIC FESTIVAL SLATED IN HENDERSON
Viva Ska Vegas! will be held at the Henderson Events Plaza on April 28 with The Aquabats headlining the day-long Ska Music Festival. Other bands will include: Voodoo Glow Skulls, MU330, La Banda Skalavera, My Superhero, Monkey, GoGo 13, The Remedies, Tuesday After School, with more band joining the roster as the event approaches. General admission is $22 online at www.ticketfly.com.
The Aquabats formed in 1994 in Orange County, Calif., and were the first all-crime fighting all-surfing rock supergroup. They have released five full-length studio albums and have toured internationally.
KISS® MONSTER BOOTS ARE TOURING THE TOWN
KISS® By Monster Mini Golf® and the "The Rat Pack is Back!" cast paired coiffed look with KISs' signature boots to celebrate the 94th birthday of famous Rat Packer, Joey Bishop. The KISS® boots have been brought to Las Vegas for a limited engagement throughout the city because of the KISS® by Monster Mini Golf® opening on March 15.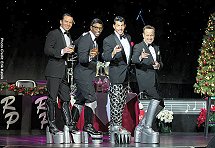 KISS® By Monster Mini Golf® is the first of its kind and will include an indoor glow-in-the-dark custom-designed, rockin' 18-hole miniature golf course, a state-of-the-art arcade, the largest KISS® gift shop in the world, A KISS® Gallery, "Hotter Than Hell" Wedding Chapel, a private VIP Room, FANtastic KISS® themed event rooms and the "Rock 'n Roll All Nite" Café.
Column Continues Below Advertisement
CONTINUE ON TO...:

>THIS WEEK'S LAUGHLIN NEWS
>LAST WEEK'S LAS VEGAS NEWS
>VEGAS VIEWS FULL NEWS ARCHIVES
>Return to "Heard Around Town"
>Return to Las Vegas Leisure Guide