'REBA ON THE RIVER' IS A COMMUNITY EVENT!

Country sweetheart Reba McEntire will headline the Laughlin Event Center on Saturday, March 16 at 7 p.m. Tickets range from $45 to $125 at ticketforce.com and most of the Laughlin hotel/casinos are offering room/show packages for this show.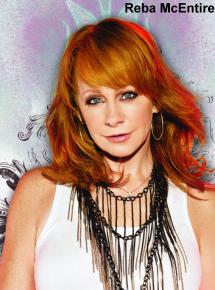 McEntire's career has produced more than 56 million in worldwide album sales; 64 Top 10 hits; the No. 1 TV sitcom for six consecutive years on two networks; successful clothing, footwear and home collections; as well as a stint on Broadway that garnered a Drama Critics Award. As if that wasn't enough, McEntire is also the recipient of 15 American Music Awards, 13 ACM Awards, nine People's Choice Awards, seven Country Music Association Awards, two Grammys and is one of only four entertainers in history to be honored with a National Artistic Achievement Award by U.S. Congress.
ENGELBERT HUMPERDINCK RETURNS TO PERFORM AT E CENTER
Engelbert Humperdinck will headline at the Edgewater in the E Center on Saturday, Feb. 16. Tickets start at $25.
Humperdinck has been a legend in the international music industry for the last 50 years, selling more than 150 million records. He has recorded everything from romantic ballads to hot dance hits to a platinum-selling theme song for a "Beavis and Butthead" movie. But it is romance that truly serves as the core of Engelbert's lasting music success.
THE OAK RIDGE BOYS VISIT THE RIVERSIDE
The Oak Ridge Boys will headline Don's Celebrity Theatre, Feb. 11-17. Tickets are $38.50.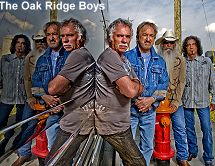 This foursome has one of the most distinctive and recognizable sounds in the music industry. Their four-part harmonies and upbeat songs have spawned dozens of country hits and a No. 1 Pop smash hit, earned them Grammy, Dove, CMA, and ACM awards and garnered a host of other industry and fan accolades.
In 2009, the group recorded a CD, "The Boys Are Back," with 34-year-old, Pop-Rock producer Dave Cobb. In 2011, they recorded a 30th anniversary version of "Elvira" for a Cracker Barrel Old Country Store project.
BLUEGRASS FESTIVAL SET AT BULLHEAD COMMUNITY PARK
The 10th Annual Colorado River Bluegrass Festival will take place Feb. 8-10 at Bullhead Community Park across the river from Laughlin. This music-oriented event will feature bluegrass bands including: 2013 Grammy nominated Dailey & Vincent; Ronnie Reno; Lost & Found; James King; Chris Jones; Just for Fun; Doug Pipper Band Reunion; and Marty Warburton Band; as well as food booths and vendors. For the schedule, tickets and more information, visit: coloradoriverbluegrassfestival.com or call Randy Gray at 928-201-5819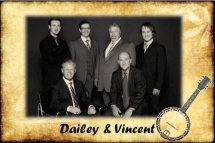 Jamie Dailey and Darrin Vincent are veterans of bluegrass music with some 20 years of experience between them. In 2003, the pair was asked to perform on a Koch Records recording titled Christmas Grass Vol.2 2004. The two performers recorded a well-known Christmas song, "Beautiful Star of Bethlehem," which led them to their eventual partnership of Dailey & Vincent in 2008. Since then, the act has had five releases on Rounder and Cracker Barrel labels.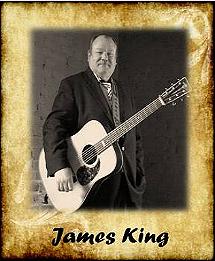 James King's father, Jim, and his uncle, Joe Edd, were both musicians of note. In 1988, King released his first record under his own name, "James King Sings Cold, Cold World." The James King Band was named emerging artists of the year by the International Bluegrass Music Association (IBMA) in 1997. In 1998, "Bed by the Window" was the recording debut of the James King Band and was nominated for IBMA's 1999 song of the year award. King is also a member of the bluegrass supergroup Longview.
Ronnie Reno has toured as an opening act and band member for Merle Haggard, toured with Mel Tillis, done studio work for Johnny Cash, Conway Twitty and Willie Nelson, and written hits for both Haggard and Twitty. On the bluegrass side, he spent several years providing part of the trademark harmonies of the Osborne Brothers. His father Don Reno was half of Hall of Famers Reno and Smiley, and young Reno was part of many of the act's recordings in the 50s and 60s. These days, Reno heads the Reno Tradition, an act that encapsulates traditional bluegrass music.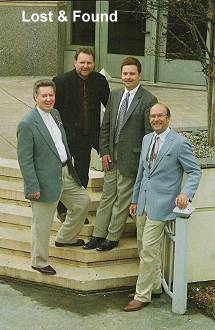 Lost and Found was Formed in 1973, and "Love of the Mountains" recorded by the original lineup has become a contemporary bluegrass standard. By the mid-90s, only two original members remained and new members have been added.
AVI FEATURES LITTLE RIVER BAND IN THE GRAND BALLROOM
The Little River Band, a famous group that was formed in Melbourne,
Australia, in 1975, will perform their hits in the Avi's Grand Ballroom on Saturday, Feb. 9 at 8 p.m. Tickets are $30 and $35.
The group was originally a blend of musicians who had enjoyed success in other Australian acts. Their new focus was to get airplay on American radio, and they achieved that goal as one of the great vocal bands of the '70 and '80s. Between 1976 and 1983, their singles chart success in America included: "It's a Long Way There," "Help Is on Its Way," "Happy Anniversary," "Reminiscing," "Lady," "Cool Change," "Lonesome Loser," "The Night Owls," "Take It Easy On Me," "Man On Your Mind," "We Two," and "The Other Guy."
Little River Band is considered to be one of Australia's most significant bands. They set a record for having Top 10 hits for six consecutive years - the first band to achieve that mark. And according to BMI, "Reminiscing" has garnered rare status with more than five million airplays on America radio and "Lady" is close behind with more than million airplays. The group was inducted into the Australian Recording Industry Association (ARIA) Hall of Fame.
SPLASH CABARET AT AQUARIUS OFFERS FREE ENTERTAINMENT
The Aquarius is bringing different musical groups representing the many different genres of rock including 1960s, classic, country rock and beyond to the Splash Cabaret with free entertainment from 7 p.m. to midnight.
'60s Peace, Love & Rock n' Roll will visit Feb. 8 and 9. The Sixties Sensation will take to the stage performing favorites from The Beatles, The Rolling Stones, Paul Revere and the Raiders, The Byrds, The Monkees and many more.
Push performs on Feb. 15 and 16 playing a wide variety of music like Funk, Soul and Motown as well as Classic Rock, Blues and Latin.
The Goodfellas will return to Splash Cabaret Feb, 22 and 23. This "Best of Las Vegas" rock band is a crowd favorite that plays hits from the 50s, 60s and 70s.
TOP OF NEXT COLUMN
THE ASSOCIATION HEADLINES AT AQUARIUS PAVILION
The Association, the sixties rock 'n' roll band, will perform their Grammy nominated hits such as "Windy," "Cherish," and " Never My Love" at the Aquarius Pavilion on Feb. 9 at 7 p.m. and Feb. 10 at 2 p.m. Tickets are $15 and $20.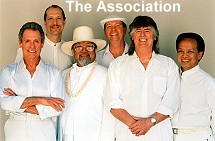 The Association was formed in 1965 after the band called "The Men" broke up. They started performing in Southern California coffeehouses and colleges and went on to sell more than 80 million records, tapes, CDs and DVDs.
Members of The Association parted ways in 1972, and reunited for what was supposed to be a one-time only reunion performance for a cable television music special in 1979. The group has been playing together and traveling the globe ever since. The group was inducted into The Vocal Group Hall of Fame in 2003.
DENNIS ROSS AND PHIL PERRIER WILL APPEAR AT EDGEWATER
The Edgewater showcases two different stand-up comedians every weekend, Friday – Sunday, performing at 7 p.m. Tickets are $10.
Upcoming comedians include: Feb. 8-10-Dennis Ross and Amy Snowden; Feb. 15-17-Phil Perrier and Sam Ridley III; Feb. 22-24-Heath Harmison and Justin Berkman; March 1-3-Gabriel Rutledge and Tony Dijamco; March 8-10-Rocky Whatule and Jason Hadley; March 15-17-Del Van Dyke and Marvin Deloatch; March 22-24-Scott Long and Frank Schuchat; and March 29-31-Karen Rontowski and Anita Milner.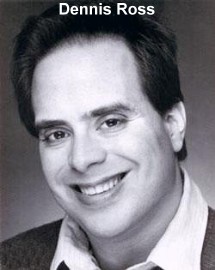 New Jersey native Dennis Ross known as "The Jersey Comic" considers himself a "spectator to everyday insanity." Ross conducts his performance sitting on a stool speaking to the audience as if they were old friends. Ross' world-view brings his audiences material that is both extremely clever and hilariously truthful. He has had numerous appearances on TV, including half a dozen appearances on Canada's "Comedy Network." A 20-year comedy veteran, Ross has worked with everyone from Lewis Black to Chris Rock and has opened for the Beach Boys.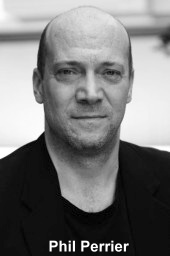 Phil Perrier is a freelance writer, stand-up comedian and columnist. His life's work is to cut through life's BS and shout out the brutal truth, which he claims has cost him dearly but sets his soul and conscience free. Perrier's columns appear often in the "LA Daily News" and "Huffington Post," and his jokes are often in Jay Leno's monologue on "The Tonight Show." In nightclubs, Perrier's routine skewers pop culture and celebrities and he finds humor in whatever town he's visiting. He passes his passion on to his students in the stand-up writing class he teaches at the Icehouse Comedy Club in Pasadena. Perrier's TV credits include Spike TV, BET and Comedy Central.

ENTERTAINMENT AND EVENT HIGHLIGHTS

Pianist, singer and songwriter Neil Sedaka will perform Saturday, Feb. 9 at The Edgewater's E Center. His 50-year career ranges from being one of the first teen pop sensations of the 1950s, a relevant songwriter for himself and other artists in the 1060s, a superstar in the 1970s, and a steady performer today. Tickets start at $25.

"Defending the Caveman" - the one-man play starring Paul Perroni will take over the Fiesta Showroom at Harrah's, Feb. 12-March 3. The show highlights the differences between the sexes in a comical manner nightly except Fridays at 8 p.m. Tickets are $ 25 and $35.

Sax Man Brown with his smooth sax and vocals performs in The Nightclub at the Golden Nugget on Saturdays from 6 to 10 p.m.

There will be a "Mardi Gras Festival" on the Riverwalk between the Colorado Belle and Edgewater, Feb. 8-10. This public event will feature a variety of Cajun and Southern fare for sale; free music by The Bayou Brothers (zydeco, Cajun), and a beer garden. Hours are Friday 4-9 p.m., Saturday noon-9 p.m., and Sunday noon-6 p.m.

The "Remember When Antiques & Collectibles Show" will take place in the Avi Grand Ballroom, Feb. 22-24. Admission is free. Hours are Friday noon-5 p.m., Saturday 9 a.m.-5 pm., and Sunday 9 a.m.-3 p.m.

IT'S POW WOW TIME FOR NATIVE AMERICAN TRIBES

There will be a gathering of Native American tribes from across the country for the Avi Kwa Ame Pow Wow, Feb. 15-17. This event will take place at the Mojave Crossing Event Center across the river from the Avi. The Pow Wow will feature ceremonial dances, gourd dancing, songs, bird singing, drums and much more. The public can view some of the events. Admission is $5 per day or $8 for a two-day pass.

GAMING NEWS IN THE FAST LANE

Every week, the River Palms holds a $1,000 Free Play Slot Tournament from noon to 6 p.m. Guests can receive an entry by earning 25 base points on their Trop Advantage Card on day of tournament. First place winner each day walks away with $250 in free play.

The River Palms will hold its biggest bingo bash to date with a $10,000 Mardi Gras Bingo Bash on Saturday, Feb. 9 at 3:30 p.m. in Beach Club Bingo. Games pay from $250 to $1,199 and include two special games and a double action cover-all with a second and third chance game.

Every Monday in February at the River Palms, guests receive one drawing ticket for every 25 base points they earn on their Trop Advantage Card from 11 a.m. to 7 p.m. A winner is called every 30 minutes to spin the Big Wheel for their chance at up to $250 in Free Play.

Veterans with their Veterans edition Trop Advantage Card and a guest are invited to enjoy a free buffet at the River Palm's Island Buffet on Wednesday, Feb. 27.

At the Aquarius the "sweetheart of a deal" from Monday, Feb. 11 through Sunday, Feb. 17, ace | PLAY card members will receive $20 in free slot play for every 4,000 base slot points earned. There is no cap on the amount of free slot play players can earn.

Guests can earn up to 14X points on Wednesdays and Thursdays in February excluding Feb. 27 at the Tropicana by earning 250 base points on their Trop Advantage Card playing reels and keno machines.

The Tropicana will be hosting a $5,000 Craps Tournament, Feb. 8-10, for $99. First place wins $2,500 in cash and the tournament will pay to nine places depending on entries. Tournament play will begin Saturday, Feb. 9. Guests will start with $5,000 in chips. There is a minimum bet of $25 and a maximum bet of $1,000. Winning players advance to the final table from each round. Tournament registration will take place in the Special Event Registration Area beginning Friday, Feb. 8 from 7-8 p.m. To enter, call 800-343-4533 and request promo 2139.

Beginning Feb. 8, a Mississippi-Style Pulled Pork Sandwich is being offered in the Taqueria Del Rio at the Tropicana for $6.99 Friday, Saturday and Sunday.

TEAM AQUARIUS WILL PARTICIPATE IN "SCALE THE STRAT"

Team Aquarius is taking steps to end lung disease in Nevada by challenging the Tri-State community to "Scale the Strat" on Saturday, March 2 in Las Vegas. "Scale the Strat" is an extreme stair climb event and fundraiser for the American Lung Association held at the Stratosphere Tower. This is the fifth year the event will be held at the Aquarius' sister property with participants scaling all 108 floors and 1,455 steps inside the iconic Stratosphere Tower, the highest building west of the Mississippi.

Last year, seven Aquarius team members climbed the stairs to the top and raised $3,500. This will be the third consecutive year Aquarius employees will join other employees from American Casino & Entertainment Properties (ACEP) sister properties in Las Vegas, the Stratosphere and Arizona Charlie's, for the extreme climbing event. Together the team is known as the "Stratospheric Scalers".

They were part of an unprecedented 400 people who participated last year and raised a record $130,000 for the American Lung Association in Nevada.


CONTINUE ON TO...:
THIS WEEK'S >LAS VEGAS NEWS
LAST WEEK'S >LAUGHLIN NEWS
>VEGAS VIEW FULL ARCHIVES
Return to >"Heard Around Town"
Return to >Las Vegas Leisure Guide