FIRST NOBU HOTEL RESTAURANT AND LOUNGE OPENS!

The world's first 181-room boutique Nobu Hotel Restaurant and Lounge opens at Caesars Palace on Feb. 4. With a worldwide presence, this collaboration between Caesars Palace, Chef Nobu Matsuhisa and Nobu Hospitality primary shareholders, actor Robert De Niro and Hollywood film producer Meir Teper, will allow guests for the first time to order Nobu dishes around the clock.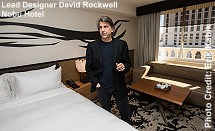 THE D WELCOMES TWO NEW SHOWS
The D downtown is opening two new shows this month in its recently remodeled 60-seat showroom. Joining the long-running dinner-show "Marriage Can Be Murder," the showroom will also be home to "LaughterNoon starring Adam London" at 4 p.m. daily beginning Feb. 7 and "Raack N Roll" topless revue at 10:30 p.m. Thursday-Monday.
Comic-magician London has appeared at comedy clubs throughout Las Vegas for more than 12 years. "Raack N Roll" is by the producers of "X-Burlesque" that has been at the Flamingo 10 years.
Column Continues Below Advertisement
'NATIONAL GEOGRAPHIC' IMAGE EXHIBIT OPENS AT VENETIAN
The traveling exhibit "50 Greatest Photographs of National Geographic" will open in the Imagine Exhibitions Gallery at The Venetian on Feb. 14 for a limited engagement. Some of "National Geographic's" most-remembered and celebrated photographs from its 125-year-old history will be on display such as Steve McCurry's unforgettable "Afghan Girl," Nick Nichols' iconic image of Jane Goodall and chimpanzee, and Thomas Abercrombie's never-before-seen view of Mecca.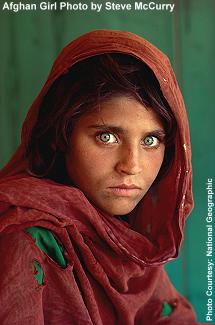 In addition to the photographs as they appeared in the magazine, visitors will learn the stories behind the photos and about the photographers, in some cases see the "near frames" taken by the photographer, and be able to view documentary videos throughout the exhibition. General admission is $16; students, military and seniors $13; and children 12 and under free.
NEW KIDS, 98 DEGREES, BOYZ II MEN WILL VISIT LAS VEGAS
New Kids on the Block, 98 Degrees and Boyz II Men have planned a 30-date summer tour, "The Package Tour," together with a stop planned at Mandalay Bay Events Center on July 6. For 98 Degrees, it will be their first time on tour in 12 years. New Kids are currently releasing a new single, "Remix (I Like The)," and a new album, "10," on April 2.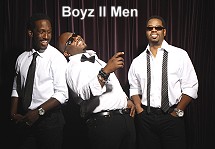 L.A. COMEDY CLUB MOVES TO WINDOWS AT BALLY'S
The L.A. Comedy Club has moved to Bally's to share a space with "Tony & Tina's Wedding." Shows are five nights per week, Wednesday – Sunday, at 9:30 p.m. in Windows, a 300-seat showroom with 30-foot high window walls overlooking the Strip.
UPDATE ON CHILDREN'S AND LIBERACE MUSEUMS
Lied Discovery Children's Museum that opened in September 1990 is closing this weekend at its present location and will open in a brand new, state-of-the-art facility on March 9 and will become the Discovery Children's Museum adjacent to The Smith Center in Symphony Park. For information, visit NowToWow.org.
One attraction, the Summit, at the new much larger 55,000-square-foot museum will feature a 70-foot tower that rises three floors and "pinches through the roof." Other exhibits will include Water World, EcoCity, Patents Pending, Fantasy Festival, Mystery Town, Toddler Town and Young at Art.
A plan is in place to move the Liberace Museum, or a version of it, downtown to Neonopolis with a target opening date of January 2014. The working title for the financially distraught museum that has been dark since October 2010 is Liberace Experience. The plan is for the scaled-back Liberace Experience to take up 10,000 square feet on the ground level of Neonopolis in the space originally occupied by Jillian's. Windows are to be added to the area facing Las Vegas Boulevard to attract passers-by.
Plans for the new downtown display coincides with upcoming publicity for the Liberace brand including HBO's "Behind the Candelabra" biopic starring Michael Douglas and Matt Damon and CeeLo Green's future production "Loberace" at Planet Hollywood. The new venue will be about half the size of the original Liberace Museum on Tropicana, which opened in April 1979 and took up about 20,000 square feet in two buildings.
SEVENTH ANNUAL VEGAS UNCORK'D ANNOUNCES CHEFS
Vegas Uncork'd by Bon Appétit, presented by Chase Sapphire Preferred, has announced this year's culinary talents: Gordon Ramsay, Nobu Matsuhisa, Joël Robuchon, Jean-Georges Vongerichten, François Payard, Guy Savoy, Hubert Keller, Michael Mina, Mary Sue Milliken and Susan Feniger. The
Las Vegas-based international food festival will be held May 9-11. For tickets and information, visit VegasUncorked.com.
CHEF SHAWN MCCAIN WILL DEBUT FIVE50 PIZZA BAR AT ARIA
James Beard award-winning chef Shawn McClain of Aria's Sage Restaurant will debut his first casual concept, FIVE50 Pizza Bar, at the resort this spring. He will put his twist on East Coast and Sicilian-style pizzas, paired with a selection of craft beers. Designed by Rockwell Group, the space will feature built-in wood-fired ovens, a central high-energy bar, communal tables, and a walk-up to-go slice counter. It will be open daily for lunch, dinner and late night.
DEF LEPPARD ADDS TWO EXTRA SHOWS AT THE HARD ROCK
Due to overwhelming demand, the Hard Rock is extending Def Leppard's exclusive residency "VIVA Hysteria!" at The Joint with two additional shows on April 12 and 13. The arena rock band will perform on select nights beginning March 22 through April 13.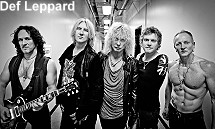 OPENING AND CLOSING NEWS
Ruth's Chris Steak House has opened its 137th Ruth's Chris Steak House inside Harrah's. The new location seats nearly 400 guests and has two glass-encased private dining rooms and two bars.
Drai's After Hours, which has been a nightlife staple for the past 15 years on the Strip, has closed at Bill's Gamblin' Hall & Saloon for the hotel's renovations.
Rockhouse will celebrate its return to the Strip with a grand opening party on Feb. 28, at its new 9,000-square-foot location at The Grand Canal Shoppes inside The Venetian.
The Wedding Chapel at Aria that will seat 60 guests is accepting reservations and will open April 23 on the first floor of the Convention Center. Packages will range from $1,500 to $21,000.
DOWNTOWN HOLDS SECOND CHINESE NEW YEAR IN THE DESERT
The second Chinese New Year in the Desert festival will be held Downtown, Feb. 8–10. Throughout the weekend, guests will experience live international cultural performances; taste authentic dishes in the international vendor village; watch contestants compete for the Miss Asian American Pacific Islander USA title; enjoy a Macy's Fashion Show; view the McDonald's Las Vegas Spring Festival Parade; and create their own lantern to display on Fremont Street Experience to commemorate the Lunar Lantern Festival.
GUEST HOUSE FILMS WILL LAUNCH LGBT MOVIE HOUSE AT KRAVE
Krave Massive has a new partnership with Los Angeles-based Guest House Films to open an LGBT movie theater within the nightclub that will launch in conjunction with the nightclub's official grand opening this spring and feature two screens dedicated to showing LGBT films year-round.
DREAM RACING LAUNCHES NEW STREET CAR DRIVING EXPERIENCE
Dream Racing, the luxury racing experience at the Las Vegas Motor Speedway, has introduced a new street legal racing division, designed to allow more people the opportunity to drive sports cars on a track like a professional. Dream Racing's core experience, which launched in early 2012, features a fleet of track-tuned Ferrari 430 GT racing machines so powerful they are not legal on the street. Now, the company is offering more affordable entry-level experiences designed for drivers to test a variety of luxury sports cars on the same infield track. Vehicles joining the line-up include the Ferrari 458 Italia, Ferrari 599 GTB Fiorano, Lamborghini Gallardo LP 570-4 Superleggera, McLaren MP4-12C and Porsche 911 Carrera S. The new experiences are available at www.dreamracing.com.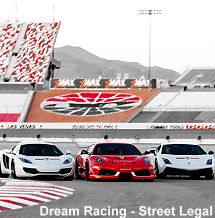 SPORTS EVENTS NEWS
Tickets are on sale for the 12th Annual Michael Jordan Celebrity Invitational (MJCI), hosted by Aria at Shadow Creek, which returns to Las Vegas for the third consecutive year, April 4-7. Since its inception in 2001, MJCI has raised more than $6 million for charity.
The USA Sevens Rugby will again bring North America's premier rugby tournament to Sam Boyd Stadium for three days of nonstop rugby competition Feb. 8-10. Last year, the second day of the event brought the largest crowd to ever witness a live rugby event in the United States.
The South Point will host the Professional Bowlers Association's World Series of Bowling V Oct. 25-Nov. 3 for the fourth consecutive time. Also scheduled will be a pro-am program that will allow bowling fans the opportunity to compete with the pros.
TOP OF NEXT COLUMN
PIA ZADORA SINGS AT THE SUNCOAST
Golden Globe® winner, Grammy® nominee, singer, film and Broadway star Pia Zadora will perform at the Suncoast Showroom Saturday, Feb. 23. Tickets are available from $15.95.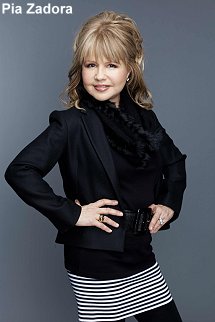 Zadora had numerous roles on Broadway as a child and spent two years in "Fiddler On The Roof." She appeared in a number of films, including "The Lonely Lady," "Hairspray" and "Naked Gun 33 1/3: The Final Insult." Her 75-minute stage show was created by three-time Emmy® winning director and choreographer Walter Painter.
COMMONWEALTH HOSTS TATTOO AND HAIRCUTS EVENING
Commonwealth downtown will host a Sailor Jerry Spiced Rum evening on Friday, Feb. 8 from 9 p.m. to 3 a.m. with Los Angele's Black Banditz Tattoo Shop and Hair Salon pop-up shop for an evening with complimentary tattoos and haircuts inside the Sailor Jerry Spiced Rum Airstream. DJ Kedd Cook will provide the soundtrack.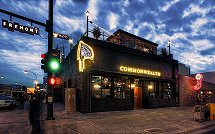 SCATTERED TIDBITS
The Hash House A Go Go inside The Quad is now open 24 hours a day, seven days a week.
Comedian, television host, political commentator and bestselling author Bill Maher will make the Pearl inside the Palms his 2013 home with appearances on March 23-24, June 8-9, Sept. 6-7 and Nov. 2-3.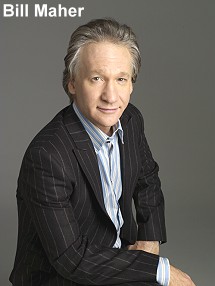 The multi-level Baretta gun range that was planned for the Shoppes of Palazzo looks like it will be scrapped.
The Mob Museum, The National Museum of Organized Crime and Law Enforcement, celebrates its one-year anniversary on Valentine's Day.
The Lounge at the Excalibur has introduced a new resident all-girl band Dollface comprised of unique, pop-punk musicians.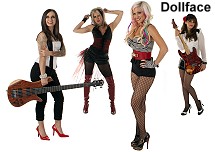 Have to love a clever promotion. Goodwill is holding its annual Anti-Valentine's Day Donation Drive through Feb. 14 encouraging people to turn their hate into donate by "Dumping your X's Stuff" at any of 40 local donation centers.
RHUMBAR at The Mirage is holding $20 rum and cigar pairings throughout February on the heated patio and ladies can savor specialty cocktail and cigar pairings for $14 on Thursday, Feb. 14.
Treasure Island owner Phil Ruffin, who made failed attempts to buy The Mirage, is looking to build a 100,000-square-foot Convention Center.
Pop star Katy Perry posed for photos with her likeness that is featured in Madame Tussauds Las Vegas' Music Room.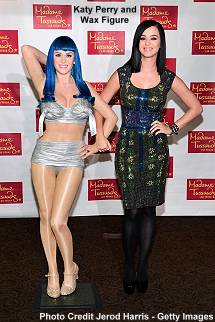 The free Art Series from The Cleveland Museum of Art is held the first and third Tuesdays of every month from 11-noon at the Lou Ruvo Center for Brain Health downtown. Topics are Tomb Culture of Ancient China on Feb. 5 and Gods and Heroes of India on Feb. 19.
MGM Resorts International collaborated with Cisco Systems to create a high-density Wi-Fi system designed to enhance the guest experience by providing the highest-performing wireless LAN in the industry, allowing travelers with multiple wireless devices to enjoy quality Wi-Fi.
JW Marriott pastry chef Joel Gonzalez competed on the Jan. 13 episode of "Sugar Dome" and came in second.
The Nevada Princess Pageant at 2 p.m. and the Mrs. Nevada-America Pageant at 7 p.m. will be held in the Suncoast Showroom on Feb. 24. Tickets start at $20 and $25.
R&B LEGEND BRIAN MCKNIGHT AT EASTSIDE CANNERY
R&B legend Brian McKnight will hold a special one-night performance at The Eastside Cannery on Feb. 23 at 8:30 p.m. McKnight has released 14 albums and sold more than 20 million albums worldwide. He is also a multi-instrumentalist who plays nine instruments and has collaborated with performers across every genre. Tickets start at $28.95.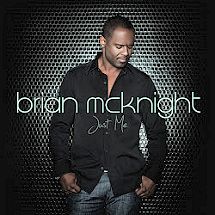 SOCCER ACTION COMES TO LAS VEGAS
Major League Soccer will soon come to Las Vegas when the inaugural Las Vegas ProSoccer Challenge brings the Colorado Rapids and Chivas USA to Sam Boyd Stadium Feb. 15.
Youth soccer tournament Las Vegas Mayor's Cup International Showcase will bring together more than 350 teams from around the world, Feb. 15-18, to play before college coaches and recruiters at fields across the city.
ADDITIONAL CHINESE NEW YEAR CELEBRATIONS
Bellagio's Conservatory & Botanical Gardens is ushering in the Year of the Snake with a complimentary display through March 3.
The Lohan School of Shaolin will perform a traditional Lion Dance through the Gold Coast casino on Feb. 13 at 7:30 and 10 p.m. to celebrate Chinese New Year. The event includes several dragons, a percussion procession and characters that will pull ceremonial lettuce from the ceiling and toss the leaves to spectators.
THE WHITE BUFFALO TO PERFORM AT HARD ROCK CAFE
Singer/songwriter Jake Smith with The White Buffalo will visit the Hard Rock Cafe on the Strip on Saturday, March 2 at 8 p.m. Special guest Jack Evan Johnson, frontman for local quartet Dude City, will open the show. Tickets are $15 in advance and $18 day of show.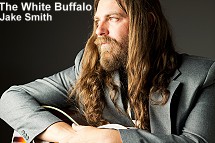 The White Buffalo's first full-length album, "Hogtied Like a Rodeo" debuted in 2002, followed by "The White Buffalo EP." After a break, The White Buffalo returned in 2010. Smith recently released his second solo album, "Once Upon a Time in The West," with a more varied subject matter
SKY COMBAT ACE OFFERS 'TOP GUN 3D' MOVIE STUB DISCOUNT
Sky Combat Ace (SCA), Vegas' high-flying extreme adventure, is offering a 15 percent discount on any packages when you bring in a "Top Gun 3D" movie ticket stub. "Top Gun 3D" hits IMAX theaters Feb. 8-13. Sky Combat Ace flies daily, visit www.skycombatace.com.
DANCE EXTRAVAGANZA 'LOVE IS IN THE AIR' PLANNED AT CASHMAN
The first dance extravaganza scholarship fundraiser "Love is in the Air" will be held Feb. 8 at Cashman Field at 8 p.m. The program will showcase young dancers from a local dance studio, professional dancers from the Strip, dancers from Joffrey Ballet and Cirque du Soliel, ballroom dancing, live music and even Elvis. Tickets are $20, $30 and $50 and there is special ticket pricing of $10 for school teachers, seniors, military, and city and county employees.
CITY OF LAS VEGAS PRESENTS CONCERTS AT DOWNTOWN LOCATIONS
The Rainbow Company Youth Theatre's upcoming production of "Across The Truckee," which combines musical theatre, Nevada history and audience participation, is the latest in the company's on-going "Nevada Series." Four of Nevada's most unusual historic figures will be featured. The show will be performed Feb. 15-17 at the Historic Fifth Street School. Tickets range from $3 for children to $7 for adults, visit www.artslasvegas.org.
The free hour-long Las Vegas' Downtown Cultural Series concert at the Lloyd D. George Federal Courthouse will feature the Emanuel Schmidt Quartet. Concert is at noon and you can bring your lunch.
The Guy Davis concert will be held on Saturday, Feb. 16 at 7:30 p.m. at the Charleston Heights Arts Center. Davis is a musician, composer, actor, director, writer and most importantly a bluesman. Tickets are $10 in advance and $15 on event day.
Column Continues Below Advertisement
CONTINUE ON TO...:

THIS WEEK'S >LAUGHLIN NEWS
LAST WEEK'S >LAS VEGAS NEWS
>VEGAS VIEW FULL NEWS ARCHIVES
Return to >"Heard Around Town"
Return to >Las Vegas Leisure Guide