'ND'S FUEGO - THE EVOLULTION OF NIGHTLIFE' TO LAUNCH AT THE RIO


"ND's Fuego - The Evolution of Nightlife" will debut a multi-faceted club experience beginning Feb.12 at the Rio. "Fuego Raw Talent," which closed Jan. 4 at the showroom at the Sahara, is being reinvented to take over the circular showroom that accommodates up to 1,000 guests and was last used by Prince. Combining the elements of an interactive production with live performances, "ND's Fuego" will introduce new nightlife in the form of a Latin-themed nightclub with a total sensory experience. "Fuego" means fire, and ND, owner/director and creative force of "ND's Fuego," says it stands for the passion in all of us.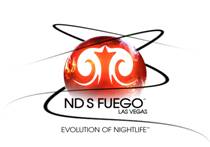 State-of-the-art technology will be integrated with performances by talented dancers and singers backed by live music. Interludes with surreal characters, elaborate costumes, high-tech digital imaging and guest performances from world-renowned DJs will embellish the experience. For tickets, call 702-777-7776 or 888-746-7784. Club will be open Thursday through Sunday at 10 p.m.
M RESORT UNVEILS ITS FOOD AND BEVERAGE OFFERINGS
The M Resort Spa Casino that will be completed by March 1 on more than 90 acres of land on South Las Vegas Boulevard recently unveiled the nine restaurants and five destination bars that the resort will own and operate. Terrace dining will be an option at almost every restaurant along with many unprecedented views of the Las Vegas Strip through floor to ceiling windows.

Column Continues Below Advertisement


The new restaurants will be: the show kitchen buffet Studio B; the Italian Martinelli's featuring selections from the Marnell family recipe book and wines from the Marnell family private label; Terzetto highlighting steak and seafood plus and Oyster Bar; Veloce Cibo & Bar Veloce that will combine appetizers, entrees, sushi, sashimi and nigiri plus desserts; the 24-hour, 1920's Art-Deco inspired Red Cup Caf'; the Hostile Grape Wine Cellar o Bar oTasting Room; the European-inspired pastisserie Baby Cakes bakery; Vig Deli; and the Mediterranean-style Piazza Grille.
The resort will feature 39 hotel rooms and suites, more than 92,000 square feet of gaming, more than 60,000 square feet of meeting and conference, retail outlets, a 14-screen digital movie entertainment complex, and a spa and fitness center.
COMEDIAN VINNIE FAVORITO EXTENDS HIS STAY AT THE FLAMINGO
After continued success performing in Las Vegas and at the Flamingo, comedian and celebrity roaster Vinnie Favorito has announced that he will extend his run for an additional three years.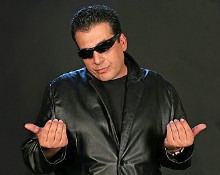 Favorito's edgy, in-your-face attack style of comedy has made him popular. Favorito never does the same show twice because he plays off audience members who need to be prepared to take a turn in the hot seat and to be insulted. Favorito performs inside the intimate 220-seat Bugsy's Cabaret nightly at 8 p.m. Tickets are $49.95 and $39.95, call 702-733-3333.

MOSAIC HEADLINES A CAPPELLA AT THE HILTON

Mosaic, the six-man a cappella group, will headline in an exclusive, 75-minute instrument-free performance of "Mosaic in Concert" at the Las Vegas Hilton in the 1,635-seat Theater on Feb. 21 at 8 p.m. Recently voted MTV's Top Pop Group, Mosaic's memorable music experience includes all vocals group that blends elements of pop, funk, jazz, hip-hop and opera. Mosaic is a unique vocal band that produces every sound with the human voice - from the guitar riffs and funky bass lines, to the ambient rhythms and the complex chord textures. Tickets are $29-$59, with the $59 price including stage seating, a meet- and-greet after the show and CD, call 702-732-5755 or 800-222-5361.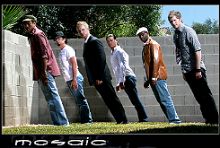 The group performs regularly with comedian George Wallace at the Flamingo. The six-man vocal collaboration was also the winner of CBS' "The Early Show" search for The Next Great A Cappella Group.
ORLEANS ARENA OFFERS 'VALENTINE'S LOVE AFFAIR' SHOW
The Orleans Arena will get into the groove with an evening of R&B, soul and funk on Feb. 14 at 7:30 p.m. when it welcomes Zapp, Rose Royce, Tierra and six other legendary 70's and 80's bands during KLUC's 3rd Annual Valentine's Love Affair. Tickets are $30, $40, $52 and $70, call 702-284-7777.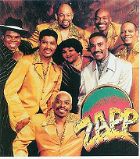 Formed in 1978 and perhaps best known for its 1980 R&B hit "More Bounce to the Ounce," Zapp was a source of inspiration to West Coast hip-hop and G-funk. The group's signature hand-clapped, drum-beat-styled funk and use of the talk box led to its success and hits such as "Computer Love," "Slow and Easy" and "Doo Wa Ditty."
Rose Royce is a Grammy Award-winning soul, funk and disco band known for "Car Wash," "Wishing On A Star" and "I Wanna Get Next to You." Audiences also know the music of Rose Royce from its use in television shows and motion pictures, including "The Simpsons," "The Mod Squad," "Money Talks" and "Airplane."
Tierra combined rock, pop, jazz, R&B and salsa to become the first Latino band to have four songs on the national chart and two simultaneously in the Top 100. Named "Best R&B Vocal Group" by four leading magazines, including Billboard, Tierra's Latin R&B sound is heard throughout classics such as "Together," "Gonna Find Her" and "Zoot Suit Boogie."
Six additional celebrated acts will share the spotlight including: Sunny & The Sunliners; JoJo, original lead singer of the Mary Jane Girls; The Temprees; Honey Cone; The Fuzz; and William DeVaughn.
MONTELAGO VILLAGE PLANS FIRST VILLAGE CRAFT BEER FESTIVAL
MonteLago Village at Lake Las Vegas and Buckbean Brewing Company, the largest production microbrewery in Nevada, will host the first Village Beer Fest on Saturday, March 14, from 3 - 7 p.m. The festival will showcase craft beers from around the United States that will be served along the village's cobblestone streets with waterfront views. Live music will be provided by Las Vegas' The Wedge Brothers.
Tickets for the festival are available at the event for $20 per person, which includes an engraved commemorative glass, with proceeds benefiting the Muscular Dystrophy Association of Southern Nevada (MDA).
BELLAGIO GALLERY CLASSIC CONTEMPORARY SHOW

The Bellagio Gallery of Fine Art (BGFA) has debuted a new display, "Classic Contemporary: Lichtenstein, Warhol & Friends," that will run through Sept. 8. Organized in partnership with the Museum of Contemporary Art San Diego, the exhibition features important paintings and sculpture by major contemporary artists with a focus on the 1960s and '70s.

Among the masterworks on display, there is Andy Warhol's 1967 silkscreen "Flowers," Ellsworth Kelly's 1963 oil on canvas "Red Blue Green," and Frank Stella's 1967 acrylic on canvas "Sabra III."

Open daily, admittance is $15 for general admission, $12 for seniors 65 and older, and $10 for students, teachers and military, call 877-957-9777. Audio tours are included in the price of admission and available in English and Spanish.
Located adjacent to the gallery, The Gallery Store is a must stop offering limited edition works of art as well as a wide selection of prints, books, stationery and unique gifts.
CHUBBY CHECKER WILL GIVE VALENTINE'S DAY A 'TWIST'
Chubby Checker will perform at the Silverton's new $1 million, 13,000-square-foot Entertainment Pavilion on Saturday, Feb. 14 at 8 p.m. Tickets are $25, call 866-722-4619.
For his career start, Checker, born Ernest Evans, did a private recording for Dick Clark of a yuletide novelty tune entitled "Jingle Bells" with several impressions of top selling recording stars. Clark sent the recording out as a Christmas greeting to friends and associates and consequently Checker's holiday tunes paved the way for his first hit "The Class."
In June 1959, Checker recorded the hit single "The Twist" and introduced the world to a new dance concept. Over the next few years, a string of hits followed and in 1961, Checker made record industry history when his original hit "The Twist" re-entered the charts and became No. 1 in January 1962.
Throughout his career, Checker is the only artist to have five albums in the Top 12 at one time. His latest single is "Limbo Rock Re-Mixes" and album is "The Original Master of the Dance Hall Beat."
BILLY ELMER SET TO APPEAR AT THE RIVIERA COMEDY CLUB
Before going solo, Billy Elmer, a nominee of an American Comedy Award, toured the comedy circuit with his comedy troupe that he formed in college, Hazel's Neighbors. Elmer, a regular at the Riviera Comedy Club and the Tropicana's Comedy Stop, has made numerous television appearances. He'll be appearing Feb. 9-15 with fellow comedians Mike Merryfield and Jeff Wozer. Tickets are $24.99 for the 8:30 and 10:30 p.m. nightly shows, call 702-794-9433.
PAULA POUNDSTONE TO GET CROWD LAUGHING AT STATION
Comedienne Paula Poundstone will make an appearance on Feb. 6 at Boulder Station in The Railhead at 8 p.m. Tickets are $23, $28, $33 and $38.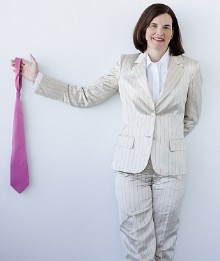 Poundstone performed in several televised comedy specials for HBO, including "Cats, Cops, and Stuff," which made her the first woman to ever receive the Cable ACE award for best stand-up comedy special. She also starred in a self-titled talk show series for HBO and "Paula Poundstone Goes to Harvard." Other TV credits were "The Paula Poundstone Show" on ABC and "Paula Poundstone: Look What the Cat Dragged In" on the Bravo network. In 2006, Poundstone released her first book, "There's Nothing in This Book That I Meant to Say." Recently, she released her first comedy album, "I Heart Jokes: Paula Tells Them in Maine."
IMPRESSIONIST BOB ANDERSON WILL PERFORM AT THE CANNERY
Bob Anderson, called "the best singing impressionist in America" by "People Magazine," will be taking the stage at the Cannery in North Las Vegas with music, impressions, comedy and entertainment on Feb. 13 and 14. Admission is $10 at the door.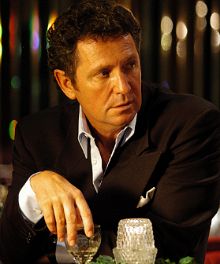 Anderson has appeared on more than 100 national TV shows including the "Late Show with David Letterman" and "The Tonight Show with Johnny Carson." He was inducted into the Casino Legends Hall of Fame in Las Vegas in 2002.
QUICK CLIPS
"Menopause the Musical" after a long run in the Shimmer Cabaret at the Las Vegas Hilton will close there on April 5, after the musical's roommate headliners The Scintas vacate on March 14.
The interactive dinner show, "Tony 'N' Tina's Wedding" will close at the Rio on Jan. 31 and reopen on Feb. 6 in a ballroom at Planet Hollywood.
"Legends in Concert" keeps changing the date when it is suppose to move from the Imperial Palace next door to Harrah's. The starting date is now Feb. 23.
Grammy-award winning singer-songwriter Merle Haggard will perform in the Access Showroom at the new Aliante Station Casino on Feb. 6. Haggard's popularity grew in 1969 when he released three singles, "Workin' Man Blues," "Hungry Eyes" and "Okie from Muskogee," which all reached No. 1. Haggard returns to the stage to complete his 2008-2009 tour after recently beating lung cancer. Tickets are$39, $59 and $69.
Las Vegas' biggest Oscar night party will take place at Rain Nightclub in the Palms on Feb. 22. Sponsored by the Arthritis Foundation, this Oscar night event is the only one in Las Vegas to be sanctioned by the Academy of Motion Picture Arts and Sciences. The party begins at 4 p.m. with guests walking the red carpet. Dinner is served during the telecast, which begins at 5:30 p.m. To register and learn more, call 702-987-3177 or visit www.secondbestoscarparty.com.
On Saturday, Feb. 14, reality show sweethearts Heidi Montag and Spencer Pratt will be the hosts of PURE Nightclub's Valentine's Day soiree at Caesars Palace.
Yesteryear's teen idol Bobby Rydell, who starred in "Bye Bye Birdie" opposite Ann-Margret and had four Top 10 songs in 1960 alone, was recently married in a private room at the Bootlegger Bistro. Rydell, 67, married the former Linda Hoffman. They were married by Little White Chapel owner Charlotte Richards, who has also officiated at the weddings of Frank Sinatra, Britney Spears and Bruce Willis.


CONTINUE ON TO...:
>THIS WEEK'S LAUGHLIN SEGMENT
>LAST WEEK'S LAS VEGAS SEGMENT
>VEGAS VIEW FULL ARCHIVES
>Return to "Heard Around Town"
>Return to Las Vegas Leisure Guide