HAKKASA LAS VEGAS WILL OPEN IN DECEMBER

The leading entertainment and nightlife company that handles more than a dozen properties Angel Management Group (AMG), and Hakkasan Ltd., a prestigious global restaurant brand founded in 2001, are partnering to launch a Michelin-starred luxury-dining brand combined with a lavish new nightclub at the MGM Grand in the space that was formerly Studio 54. Set to open December 2012, Hakkasan Las Vegas is part of the resort's "Grand Renovation," a 360-degree renovation updating MGM Grand's guest rooms and its casino floor as well as entertainment, dining and nightlife experiences. The transformation will expand the size of the former venue, creating an indoor/outdoor space with unparalleled views of the famed Las Vegas Strip and be the first location for Hakkasan to incorporate an extravagant nightclub component.

AMERICAN BURGER WORKS WILL OPEN AT EXCALIBUR

In 2006, Michael Frey teamed up with Craig Gilbert to launch the food, beverage and entertainment company, Drive This! Entertainment and their first venture was Tacos & Tequila at the Luxor. Now they will open American Burger Works (ABX) with a new twist to the classic burger and fries combo at the Excalibur. ABX's juicy burgers and crispy Belgium French fries will be served with15 flavorful dipping sauces. ABX will offer breakfast starting at 9 a.m.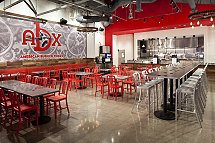 The restaurant's design evokes funky American East Coast culture with an industrial vibe featuring chandeliers made from mechanical gears and antique filament bulbs. The entryway is made from garage-style doors.
Column Continues Below Advertisement
ANTHONY's GOURMET BURGERS & BREWS OPENS AT M RESORT
A new 90-seat restaurant Anthony's Gourmet Burgers & Brews has opened adjacent to the lobby at the four-star awarded M Resort with modern décor and offers a menu of unique, homemade burgers expertly paired with craft beers.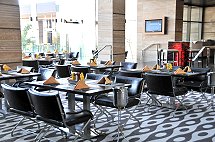 INTERNATIONAL SPORTSMEN EXPO SETS UP IN LAS VEGAS
The inaugural International Sportsmen's Exposition (ISE) will be held Feb. 2-4 at the Las Vegas Convention Center. In its first year, the ISE will already set the bar as Nevada's largest-ever outdoor adventure, travel, fishing, and hunting consumer show with more than 12,000 sports enthusiasts attending the three-day expo.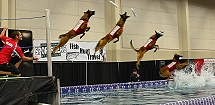 The show's 200,000-square-foot space will include more than 400 exhibiting companies, including: manufacturers, lodges, resorts, guides, outfitters, tourism associations, state departments of wildlife, television shows, and book, magazine and website publishers.
The expo will have nearly a dozen hands-on, interactive features involving and spotlighting public, youth, and the outdoor industry's top experts and celebrities. There will be a 4,500-square-foot Youth Fair with hands-on activities for ages 5 to 15. The archery range and DockDogs venues will feature contests open to public and the Rocky Mountain Elk Foundation's annual World Elk-Calling Championship will be held during the expo.
Hours are Thursday and Friday 10 a.m. – 6 p.m. and Saturday 9 a.m. – 6 p.m. Admission is $12 for adults and free to youth under 16 and active military. Attendees can receive $ 2 off by bringing a donation of unexpired food items or household products for Boys Town Nevada. Parking is $10 per car.
PETER LIK OPENS NEW GALLERY AT MANDALAY
World-famous landscape photographer Peter Lik will open a new gallery inside The Shoppes at Mandalay Place. Lik will make a very rare public appearance, his first since 2009, at the grand opening of Lik Mandalay on Saturday, Feb. 25.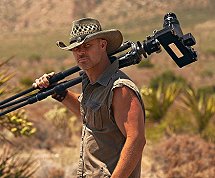 THIRD ANNUAL FUNNY BONES AT PALMS HELPS ANIMAL RESCUE
The third annual Funny Bones fundraising comedy show with famed comedian Sammy Shore as emcee will be held at 3 p.m. on Sunday, Feb. 19, inside the Key West Ballroom at The Palms and benefit local animal organizations. Tickets are $29.95, call 702-944-3200.
The Funny Bones comedy jam boasts an all-star cast including Louie Anderson, George Wallace, Vinnie Favorito, Zowie Bowie, Marty Allen, Doug Starks, Reggie Griffin, James P. Connolly, Geechy Guy and comedy rock band, The Thunder Nuggets.
SHIRLEY JONES HONORED AT OSCAR NIGHT® LAS VEGAS
Actress Shirley Jones, winner of the 1961 Oscar® for Best Actress in a Supporting Role for "Elmer Gantry" and matriarch in ABC's "The Partridge Family" will be honored with the Gold Heart Award by Variety, The Children's Charity of Southern Nevada, at Oscar Night® Las Vegas On Saturday, Feb. 25, from 6:30 – 8 p.m. in the Fantasy Suites at The Palms.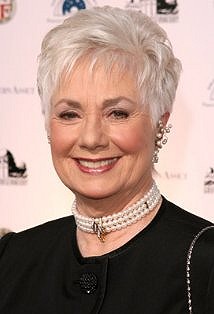 Officially sanctioned by the Academy of Motion Picture Arts and Sciences, Oscar Night® Las Vegas, Feb. 25-26, is a weekend destination event with free and ticketed event for movie fans to celebrate the 84th Academy Awards®. For more information, visit www.ONALV.org.
The free "Red Carpet Ready" fashion shows will be Feb. 24 and 26, noon to 6 p.m. hourly, at the Fashion Show Mall and the free Oscar Night® Red Carpet arrivals will be Feb. 26, 3 to 5 p.m., at The Palms.
Theater viewing parties for the live telecast on Feb. 26 will be 4 to 8 p.m. at Brenden Theatres in The Palms with tickets from $50 to $125 followed by and After Party at The Playboy Club at 9 p.m.
COMEDY LIGHTS UP LAS VEGAS
Daniel Tosh will perform at The Mirage Feb. 3 – 4 at 10 p.m. nightly and again Feb. 9 – 10 at 7:30 and 10 p.m. Tosh can currently be seen starring in "TOSH.0," a series he created for Comedy Central.
Impressionist, actor and comedian Dana Carvey famous for his six-year run as a cast member of NBC's "Saturday Night Live" will headline at The Orleans Showroom, Feb. 3 and 4, at 8 p.m.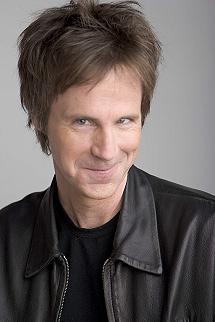 'NOEL GALLAGHER's HIGH FLYING BIRDs' VISITS THE PALMS
Noel Gallagher will bring his solo project "Noel Gallagher's High Flying Birds," which was recorded in London and released in the Unites States last November, to the Pearl inside The Palms on Friday, April 20. A network television debut followed the recording on "The Late Show with David Letterman." Gallagher's debut solo album, which was released in Europe in October 2011, ranks among the highest selling debuts of last year. Tickets range from $45 to $100.
SPEEDY MESSAGES
Napoleon's Lounge nestled inside Paris will be the home to a new comedy production "Empire Comedy." Upcoming guest appearances include: Feb. 9 – 11 Harland Williams; Feb. 16 – 18 Chris Franjola; Feb. 23 – 25 Robert Kelly; March 1 – 3 David Koechner; and March 8 – 10 Mitch Fatel.
Tableau at Wynn has reopened as the Tower Suites Café and Okada will undergo a major makeover following Super Bowl Weekend.
"The Price is Right Live™" at Bally's will have special hosts Joey Fatone Jan. 25-27 and Jan. 30-April 8, and Mark L. Walberg Jan. 28-29.
XS, the nightclub at Encore at Wynn, will celebrate its third anniversary with a special set by electronic dance music's breakout star of the year, Skrillex, on Monday, Feb. 6.
TOP OF NEXT COLUMN
In honor of National Margarita Day on Wednesday, Feb. 22, the PBR Rock Bar & Grill in the Miracle Mile Shops at Planet Hollywood will offer two classic margaritas originally priced at $12 for the price of one.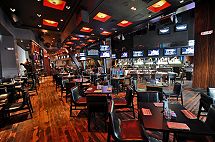 The "Toughest Event on the Planet" – Tough Mudder is coming to Las Vegas Oct. 6 and 7 and already getting a buzz.
The South Point's Gourmet Food Truck Fest: Dinner and a Movie will be held from 5-9 p.m. on Wednesday, Feb. 1. Attendance is free with food and beverages sold separately at the trucks.
The Improv at Harrah's showcases three different comedians each week.
Starring Jan. 31 – Feb. 5 will be non-offensive humorist Anthony Griffith; Carrie Snow, who was the story editor and writer for "The Roseanne Show;" and David Gee, a semi-finalist on ABC's "The Next Best Thing." Shows are at 8:30 p.m. and 10:30 p.m., Tuesday through Sunday.
The Ultimate Fighting Championship is back in Las Vegas for UFC 143, and Cabo Wabo Cantina inside Miracle Mile Shops at Planet Hollywood will host a viewing party on Saturday, Feb. 4. Admission is $20.
Photographer Barry Sweet, whose work with The Associated Press earned him two nominations for the Pulitzer Prize and honors in the World Press Photo Competitions, will have his "Photography On Canvas" featured at the Gallery at Summerlin Library beginning Feb. 2 with a reception from 5 – 6:30 p.m.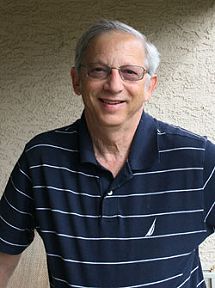 Bicycle rentals are available at the Springs Preserve for a 2.2 mile Exploration Loop Trail on weekends and school holidays from 10 a.m. to 6 p.m. or dusk. Bike-rental fees are: members $6 per hour, $3 each additional half-hour; non-members $8 per hour, $4 each additional half-hour. Helmets are included.
Author, lecturer and psychic medium John Edward, who is known for his internationally syndicated television shows, "Crossing Over with John Edward" and "John Edward Cross Country," will do a show on Feb. 4 and July 21 at 11 a.m. in Bugsy's Cabaret at the Flamingo. Tickets start at $195.
The Casino Marketing Conference, which attracts around 400 attendees with the vast majority representing the marketing and player development functions at casinos across North America, will be held at Paris July 24-26.
Special guest appearance at PURE Nightclub inside Caesars Palace will include singer and actress Kelly Roland performing on Feb. 4 and realty TV stars Ice T and Coco hosting on Feb. 11.
The KT Sullivan & Mark Nadler "Love Is Here To Stay" concert featuring Berlin, Gershwin, Porter, Arlen, Rodgers and Hart, Rodgers and Hammerstein hits will take place at the Historic Fifth Street School on Saturday, Feb. 4 at 7 p.m. Tickets are $10 in advance and $15 at the door, call 702-229-3515. The duo co-wrote and starred in the Off-Broadway American Rhapsody with their show, "Always: The Love Story of Irving Berlin," which won the 2004 Nightlife and Manhattan Association of Cabarets Awards.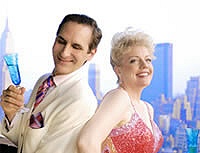 The USA Sevens International Rugby Tournament at Sam Boyd Stadium will be held Feb. 10-12. This tournament is the fifth of nine stops on the 2011-12 HSBC Sevens World Series. The three-day tournament returns to Las Vegas for the third consecutive year and is the only North American stop for the Sevens World Series. The premier rugby tournament in North America will see 16 national teams play 44 matches during the three-day competition.
The Hispanic Museum on Nevada has opened inside the Boulevard Mall.
Nevada's largest community association management firm, RMI Management will be holding a Monthly Customer Appreciation Concert Series for RMI-managed property residents and guests. The first "Jack Walker & Friends" concert will be on Sunday, Feb. 12 at Aliante Station at 7 p.m. followed by a show on Feb. 19 at Green Valley Ranch. Tickets are $15.
United Way's Women's Leadership Council (WLC) will host its 4th Annual Women's Leadership Luncheon from 11:30 a.m. to 1:30 p.m. on Tuesday, Feb. 7 inside Ballroom I at Caesars Palace. The event highlight will be a private Donna Karan New York (DKNY) fashion show starring WLC members. Tickets are $95.
SPRINGS PRESERVE OFFERS 'WINGS OVER THE SPRINGs'
Heard about an interesting program at the Springs Preserve called "Wings over the Springs." It's a weekend Saturday and Sunday show at 11 a.m. and 1 p.m. in the Springs Amphitheater that features live interaction with hawk eagles, falcons, owls and more during dramatic free-flight presentations. It's free for members or with a paid admission and for $10 guests can upgrade their experience with a backstage pass, which allows direct contact and interaction with the birds after the show.
BIRTHDAY CELEBRATIONS AT NIGHTCLUBS
Hip-hop and R&B sensation Sean Kingston will celebrate his birthday at RPM Nightclub inside the new Tropicana on Saturday, Feb. 11 with a special live performance. Kingston's latest album, "Back 2 Life," is slated for release sometime in 2012 on Beluga Heights/Epic Records.
E! reality star and Playboy Playmate for July 2008, Laura Croft, will celebrate her birthday at Chateau Nightclub & Gardens at Paris on Friday, Feb. 3. The "Holly's World" starlet is the current host of Night School 4 Girls at the Excalibur.
Crazy Horse III and Posh Boutique Nightclub located at PLAYGROUND will host an over-the-top birthday bash for AVN Hall of Famer, Tabitha Stevens, on Saturday, Feb. 18. She's the star of more than 200 adult films and frequent on-air guest of radio personality Howard Stern.
Playboy Playmate Jayde Nicole will celebrate her 26th birthday at Gallery Nightclub inside Planet Hollywood on Saturday, Feb. 18. The Playboy.com fitness blogger and Las Vegas local was the first Canadian Playmate of the Year in the magazine's 26-year history. The reality star has also been seen on MTV's "The Hills," and E! Entertainment's "The Girls Next Door" and "Holly's World."
MINUS 5 ICE BAR AT MONTE CARLO OFFERS ICE DATING AFFAIR
Las Vegas' "coolest bar," the Minus5 Bar at Monte Carlo, will hold a relaxed "Ice Dating" singles night on Friday, Feb. 10 from 7– 9 p.m. Guests will be able to test their mini-golf skills for a chance to win a variety of prizes, including a special date for two on Valentine's Day, which includes free admission to Minus5 Ice Bar, a champagne toast, and photo. Admission is $15 or guests can bring a friend and receive a "2 for 1" deal. And those who make a love-match will be offered a free souvenir photo from the dating affair.
MAC KING's BOOK DRIVE WILL BE HELD AT WRANGLERS GAME
Comedy magician and Harrah's headliner Mac King will embark on Mac King's Magical Literacy Tour: Nevada Reading Week 2012, benefiting Clark County READS, the literacy initiative of The Public Education Foundation with a book drive hosted by the Las Vegas Wranglers hockey team on Feb. 17 and 18. Donations of three or more new or gently used elementary-school aged books can be made at the home games at the Orleans Arena. Those who donate a minimum of three books will receive two free tickets to The Mac King Comedy Magic Show at Harrah's and one ticket to a future Wranglers game on either March 18, 20 or 27.
Additionally, Mac King will be on-site to collect donations, meet and greet with fans and sign autographs during the game on Feb. 17. King will hand deliver the books to five local elementary schools during Nevada Reading Week on Feb. 27 – March 2.
SPARKLE BY PATTY's CLOSET OPENS FIRST STORE
Owner Patty Barba has opened Sparkle, the Patty's Closet brand's first all-accessory boutique at 9345 S. Cimarron Road. This was the previous location of Patty's Closet Blue Diamond store. Sparkle carries three to six of each item, from your casual $10 necklace to your $40 statement pieces, bedazzled phone covers, iPad cases and more. Sparkle is a Las Vegas-based company that will continue to grow.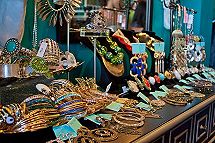 BIG GAME PARTIES WILL BE ALL OVER TOWN ON FEB. 5
The Gold Spike downtown with 21 televisions will offer an unlimited buffet for $8.95 with a free draft beer from 3-6 p.m., lots of prizes and a chance to win two tickets to the 2013 Pro Bowl in Hawaii, plus $2 PBR Draft Beers.
InsertCoin(s) Videolounge Gamebar downtown with 40 large HDTVs will offer drink specials and gourmet sliders from Slidin' Thru for $30.
LBS Burger Joint at Red Rock Resort will offer a $20 Drink to Drown Special along with the new "The Patriot Burger" and "The Big Apple Burger."
Column Continues Below Advertisement
CONTINUE ON TO...:

>THIS WEEK'S LAUGHLIN NEWS
>LAST WEEK'S LAS VEGAS NEWS
>VEGAS VIEWS FULL NEWS ARCHIVES
>Return to "Heard Around Town"
>Return to Las Vegas Leisure Guide