The dance show "Simply Ballroom" featuring 10 top-ten ranked competitive ballroom dancers from across the globe at the Golden Nugget downtown will occasionally be joined by big name headliners.
Veteran comedian Don Rickles, who has been a Las Vegas mainstay since 1959, will take the stage at The Showroom at the Golden Nugget March 22-24. The acclaimed actor/comedian, who is best known for his famous "insult comedy," has appeared in television, films and on stage throughout his five-decade-long career. Tickets for his 9 p.m. shows start at $55; call 702-386-8100.
Grammy Award winner Steve Tyrell will make his debut at the Golden Nugget April 12-14. Tyrell, a Texas native who has enjoyed a four-decade-long career as a producer, songwriter, composer and singer, has delighted audiences with his jazz standards. Many of Tyrell's songs may be heard on the screen. Most notably, his rendition of the standard, "The Way You Look Tonight," was featured in the box office smash movie, "Father of the Bride," starring Steve Martin and Diane Keaton. Tyrell also co-wrote the Billboard chart-topping hit, "How Do You Talk to An Angel," the theme song for the early '90s television series, "The Heights." In November, Tyrell released a CD of Jazz standards, titled "Songs of Sinatra." Tickets for his 9 p.m. shows start at 45.

Column Continues Below Advertisement


"Saturday Night Live" veteran Joe Piscopo will bring his brand of music and comedy to the Las Vegas Hilton for a special engagement beginning Feb. 18. He'll be joined by renowned conductor Vincent Falcone and his sextet in the Shimmer Cabaret. Piscopo will perform Sunday-Tuesday at 9:30 p.m. Tickets are $39.95; call 702-732-5755 or 1-800-222-5361.
"Joe Piscopo Live" will feature music and comedy and put an emphasis on "the way Vegas used to be," with the intimate, spontaneous feel of a lounge and live music. Some of Piscopo's celebrity friends will drop by and be part of the show.
Live performances have always been an important part of Piscopo's career. He has long been one of America's most popular comedy concert attractions, filling arenas and casino showrooms from coast to coast and in Canada. Piscopo also tours with his own original big band tribute to Frank Sinatra, as well as his multi-media comedy show.
In 1980, Piscopo was chosen to join a newly formed ensemble charged with one of the most difficult tasks in TV history: replacing the original cast of "Saturday Night Live." By the time he left the show in 1985, Piscopo had left his mark on the program and the nation, thanks to his wide range of original characters and celebrity impersonations, from The Sports Guy and Doug Whiner to David Letterman and, of course, Frank Sinatra.
Falcone's career includes conducting for Frank Sinatra and other music greats such as Andy Williams, Jack Jones, Sammy Davis Jr., Jerry Lewis, the McGuire Sisters, Tony Bennett, Connie Francis, Paul Anka, Steve Lawrence and Eydie Gorme.
Mexican pop group RBD will return to the United States to perform at the Aladdin/Planet Hollywood Theatre for the Performing Arts on Sunday, Feb. 4, at 7 p.m. Tickets are $150, $89.25, $73.50, and $47.25; call Ticketmaster at 702-474-4000.
The six young charismatic vocalists who power RBD - Anahˇ, Dulce Maria, Maite, Christopher, Christian and Alfonso nicknamed "Poncho" - have already created waves with their new bilingual radio hit "Tu Amor." The song was written by Diane Warren, a multiple Grammy- and Academy Award-nominated songwriter who's penned more Billboard hits than the Beatles.
Looking back at their recent beginning, RBD arose out of the TV show "Rebelde," which featured the sextet as the lead characters. Debuting on Televisa in October 2004, the show followed six students at an elite boarding school in Mexico City who rebelled against their aristocratic classmates by starting a band. The six actors formed RBD as an extension of the show. By the time "Rebelde" wrapped last summer, it was the country's longest-running telenovela with 440 episodes. A feature film and a new spin-off show with the RBD stars are currently in development.
RBD incorporates theatrics, costumes and stage settings into the live act. The "New York Times" wrote in a front-page feature, "This is the making of Mexico's first worldwide pop brand."
The 2007 Chinese New Year is center stage in the Bellagio's Conservatory & Botanical in honor of the Year of the Boar. Enchanting cultural symbols are around every corner. An animated swine playfully snorts and wiggles its nose and ears as visitors pass by, while just steps away, an 18-foot-tall Chinese God of Wealth and Fortune smiles benevolently from atop a gleaming pile of golden coins. In the west garden, a 40 foot tall, six-tier pagoda with beautifully sculpted details finished in gold leaf represents a mountain of good 'chi.' The ancient art of Feng Shui can be found in practice throughout this dramatic exhibit - from gentle waterfalls which ensure the flow of positive energy to tranquil ponds filled with Koi, a symbol of good luck and everlasting fortune. The Chinese New Year show will be on display through March 3.
The acclaimed "Le Femme" cabaret production show at the MGM Grand, which is an exact replica of the acclaimed Crazy Horse in Paris, has changed its name to MGM Grand's "Crazy Horse Paris." The show is performed nightly except Tuesday at 8 p.m. and 10:30 p.m. Guests must be at least 18 years of age. Tickets are $59 inclusive; call 702-891-7777.
The original Crazy Horse in Paris has been an illustrious night spot for the past 55 years and attracted international celebrities including Madonna, Warren Beatty, Elvis Presley, Elizabeth Taylor, President John F. Kennedy, Christina Aguilera, Prince, Jean Paul Gauthier, Dita Von Teese and Pink.
Crazy Horse Paris is famous for celebrating women in an inimitable, sophisticated and glamorous way. The Crazy Horse show features each dancer bathed in richly colored and textured lighting designs. The colors and images from the stunning lighting effects are so overwhelming that it is hard to determine where skin ends and the color reflections begin. The result is a show that engages the mind as much as the eye. The show combines the best of burlesque and cabaret with the best of Parisian fashion, art and women in an elegant and totally innovative manner.
On Friday, Feb. 9, the Little Chapel of the Flowers will be opening its wedding facility, located on Las Vegas Boulevard two blocks north of the Stratosphere, and unveiling the industry's first-ever "Wedding Crashers Night," inviting people to witness a 7 p.m. wedding ceremony and take part in the celebration of a couple they've never met. The reception on the premises will include a buffet dinner, sparkling cider, entertainment, dancing to a live band or DJ, a premium gift and some surprises. There's a $15 to attend. An RSVP is required; call 702-735-4331.
Moonbeams, the store for fabulous women's clothing and accessories, is hosting its 3rd annual trunk show featuring Sophia & Chloe Jewelry's Spring 2007 collection and its designer Nathalie Rachel Sherman. The trunk show will take place on Saturday, Feb. 10 from 10 a.m. to 4 p.m. at MonteLago Village. It is open to the public and free of charge. For information, call 702-565-9936.
Moonbeams will combine this popular event with live entertainment all day. There will be special performances by The Broadway Bound Divas, a group including four of the area's top young vocal and theatrical talents; Broadway star Jodie Langel, who has held leading roles in "Les Miserables" and "Cats;" Patrick Leveque who is currently starring in the Las Vegas production of "Phantom;" and the Las Vegas Tenors, a popular local quartet.
The new Center Bar at the Stratosphere, located in the middle of the casino floor, has opened as part of the hotel's renovation project.
Singer Earl Turner is closing his 10-month run in the cabaret-style Sound Trax venue at Palace Station tonight. Gerry McCambridge "The Mentalist" will follow and open at Palace Station on Feb. 5.
Hawaiian Tropic's Desert Passage location opening this fall will be its second venture into creating a dining and nightlife destination. Hawaiian Tropic Zone New York boasts a sexy modern décor, three-tier dining room, a cat-walk stage for nightly entertainment, full bar and a two-story waterfall. Exotic and friendly Hawaiian Tropic models serve as "table concierges" to assist guests with their every dining need as well as participate in a nightly beauty pageant.
Due to the overwhelming public response, BODIES...The Exhibition and Titanic: The Artifact Exhibition, both at the Tropicana, will extend their run in Las Vegas through Memorial Day weekend.
Caesars Palace is planning to open the Pussycat Dolls Casino across from the Pussycat Dolls Lounge inside Pure Nightclub the first week in February. The new gaming area will feature Pussycat Dolls games.
The latest addition to "The Producers" cast at Paris is Leigh Zimmerman, 37, playing the sultry Swedish secretary Ulla. Broadway and London's West End veteran Zimmerman most recently portrayed Kitty in the revival of "Chicago."
Karin Lawson has returned to the celebrity tribute show, "Legends in Concert," at the Imperial Palace performing her Janet Jackson impersonation. Lawson began singing and dancing as age 4 and was a featured cheerleader for the Kansas City Chiefs. She started with "Legends" as a dancer and later unveiled her perfected performance of the diva in 2001. Jackson replaces Britney Spears in the current lineup, which also includes Marilyn Monroe, The Blues Brothers, Rod Stewart, U2 and Elvis Presley.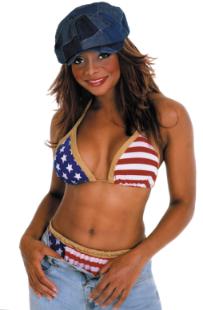 Ventriloquist Ronn Lucas, who will open his show soon at Steve Wyrick's new theater at Desert Passage, has written a book titled, "Better Living Through Ventriloquism: How to Say What You Shouldn't and Get What You Want." It's due for release this month.
R&B and soul artist James Ingram will headline at the Grand Events Center at Green Valley Ranch on Feb. 10. Tickets are $37.50.
BOA Steakhouse located on the third floor inside The Forum Shops at Caesars has launched a drink catering to the lifestyles of the rich and famous with its $1,000 extravagant liquid creation: King Richard's Pride. The drink consists of 2 oz. Hennessy Richard, 3/4 oz. Dom Perignon Rose 1996, 1/2 oz Chambord Liqueur Royale De France blended together with the juice of 1/2 a lime, one muddled orange slice and a splash of cranberry juice. This lavish concoction is served in a Baccarat "Equinoxe" cocktail glass.
Junior Optimist Octagon International (JOOI), the youth clubs component of Optimist International, has announced Las Vegas comedian magician Mac King as the spokesman for the organization's new JOOI of Reading program. King will promote the program through special areas of the JOOI Web site at www.optimist.org.
King's area of the JOOI Web site will be called Mac King's Corner and will feature cartoons and simple magic tricks that children can read and then learn to do. He will also incorporate into the program a list of favorite books.
AAA has awarded the MGM Grand more 2007 AAA Diamonds under one roof than any other hotel in the United States, Canada, the Caribbean and Mexico.
Kevin Spacey's Trigger Street Productions will begin production early next month at the Hard Rock Hotel, Red Rock Resort and Planet Hollywood for "21," which is the screen adaptation of the best-selling "Bringing Down the House: The Inside Story of Six MIT Students Who Took Vegas for Millions."
The CineVegas Film Festival will tip off a weekend of NBA All-Star basketball in Las Vegas by hosting a charity screening of the celebrated basketball film, "Hoosiers," at the Brenden Theatres at the Palms at 7 p.m. on Wednesday, Feb. 14. All proceeds from the event will be donated to the Boys & Girls Clubs of Las Vegas' Hollywood HEART program, which allows club members to work with local and Hollywood-based film industry professionals to create their own film. Club members will have the opportunity to write, direct, produce and star in their own short film, which will premiere at the 2007 CineVegas Film Festival.
The screening will commence with a conversation with actor Dennis Hopper, one of the film's stars and chair of the CineVegas Creative Advisory Board, and the film's director, David Anspaugh. Tickets to the screening are $35, call 702-992-7979.
The CineVegas Film Festival has also announced two additional films that will join the screening series at the Tropicana Cinemas: "Off the Black" through Feb. 1 and "The Last King of Scotland" Feb. 2 - 8. Tickets to all screenings are $8 for general admission and $6 for matinee films before 6 p.m., students and seniors. For information, call 702-992-7979.
CONTINUE ON TO...:
>THIS WEEK'S LAUGHLIN SEGMENT
>LAST WEEK'S LAS VEGAS SEGMENT
>VEGAS VIEW FULL ARCHIVES
>Return to "Heard Around Town"
>Return to Las Vegas Leisure Guide