The Palazzo Las Vegas, the first new resort on the Las Vegas Strip in nearly three years, "officially" opened last week with a star-studded weekend and special events.
The Palazzo will be home to more than a dozen fine dining restaurants, offering a variety of cuisines from a collection of award-winning chefs. The new restaurants include: CarneVino by Mario Batali, CUT by Wolfgang Puck, Table 10 by Emeril Lagasse, Restaurant Charlie by Charlie Trotter, as well as Dos Caminos, Grand Lux Café, JADE, Mainland, Morels French Steakhouse & Bistro, SUSHISAMBA and Woo.

Column Continues Below Advertisement


The Shoppes at The Palazzo Atrium, is the new epicenter of Las Vegas fashion and retail located on the casino level. Anchored by a flagship, 85,000-square-foot Barneys New York, The Shoppes at The Palazzo will present more than 60 luxury boutiques. In addition to Barneys New York, 20 stores and luxury brands are making their Las Vegas debuts at The Palazzo. They include Chloe, Tory Burch, Christian Louboutin, Diane Von Furstenberg, Van Cleef & Arpels, Catherine Malandrino, Anya Hindmarch, and Michael Kors. These new additions to the Las Vegas Strip will be joined by the likes of Ralph Lauren, Jimmy Choo, Piaget, Burberry, Ferragamo, Fendi, Bottega Veneta and Montblanc.
Comedy superstar and Saturday Night Live alum, David Spade will bring his stand up to The Showroom at Planet Hollywood for a series of dates in 2008: Feb. 15-16, March 14-15, April 11-12, July 25-26, Aug. 30-31, Oct. 10-11, 24-25 and Nov. 28-29. Known for his sarcastic and witty humor, Spade has been entertaining audiences for more 20 years. All shows will begin at 10 p.m. Tickets are $89, call 866-919-7472 or 702-785-5555.
Seen most recently on CBS's hit sitcom Rules of Engagement, Spade has also created, produced and hosted Comedy Central's The Showbiz Show. His other feature credits and box office hits include Benchwarmers, Joe Dirt, Tommy Boy and Blacksheep, to name a few.
Comedienne Wanda Sykes will have a limited engagement at The Showroom at Planet Hollywood, March 28-29. Tickets for her 10 p.m. shows are $65.
Sykes has been called "one of the funniest stand up comics" by her peers and ranks among Entertainment Weekly's 25 Funniest People in America. She was last seen in her HBO comedy special Wanda Sykes: Sick & Tired and was nominated for a 2007 Primetime Emmy for "Outstanding Variety, Music or Comedy Special." Sykes was recently seen in the feature films Evan Almighty, Monster-In-Law, My Super Ex-Girlfriend and was heard in the animated feature Over The Hedge. The four-time Emmy Award winner can currently be seen on the CBS comedy The New Adventures Old Christine.
McFadden's Restaurant and Saloon, the "Wildest Irish Pub on Earth," has crossed the great Mississippi River and opened its doors at the Rio. The 7,000-square-foot-plus tavern is already famous in cities such as New York, Boston, Chicago and Philadelphia. McFadden's Vegas outpost boasts two rooms including a 150-person private party room with its own island bar, more than 20 high-definition plasma TVs, a dance floor, a 100-foot mahogany bar perfect for dancing on, and 90-ounce fishbowl cocktails. McFadden's opens daily at 11 a.m.
The new owners of the Greek Isles on Convention Center Drive purchased the 6.1-acre site last July for $48.8 million and plan to close and implode the 37-year-old, 202-room, 14-story property to make room for a new mixed-use development. Plans call for two towers with 780 hotel rooms, a 77,000-square-foot casino and 71,200 square feet of convention space, retail and restaurants.
In addition, the nearby Marriott plans to build a 3,500-room hotel and casino on 14.5 acres neighboring the Geek Isles to the east.
Las Vegas is now acknowledged as one of the nation's top culinary destinations, home to a spectacular collection of celebrity chefs and more Master Sommeliers than any other city in the country. Throughout Mother's Day weekend, May 8-11, Bon Appétit magazine, the Las Vegas Convention and Visitors Authority (LVCVA) and an elite group of Las Vegas resorts will join forces with some of the destination's finest chefs including Daniel Boulud, Tom Colicchio, Todd English, Michael Mina, Wolfgang Puck, Guy Savoy and Jean-Georges Vongerichten, for a culinary entertainment event like no other - Vegas Uncork'd: A Bon Appétit Epicurean Experience. Bon Appétit Executive Chef and Iron Chef Cat Cora will also be participating in the event.
More than 25 events are planned at Bellagio, Caesars Palace, Hard Rock, Lake Las Vegas, and Wynn Las Vegas. Confirmed highlights include: a Tale of Five Chefs Gala at Bellagio; a delicious weekend wrap-up brunch at Wynn; a decadent Grand Tasting featuring restaurants from across Las Vegas at Caesars Palace; after-hours poker at Hard Rock; a Masters vs. Rookies Pro-Am cooking competition at Caesars Palace; and an evening of music at Lake Las Vegas Resort that will kick off the Summer Concert Series. More than 4,000 visitors attended last year's elaborate fine dining event. Tickets for individual events range from $75 to $350, with comprehensive weekend packages available.
At The Arts Factory on Feb. 1, Cirque du Soleil, a First Friday sponsor, will showcase the creative talents of its employees in The Collective exhibit. The range of art pieces created by individual performers, technicians and staff members from the five Cirque du Soleil productions in Las Vegas include photographs, drawings, paintings and jewelry. The artwork Collective will be on display in the Open Space Gallery at the Arts Factory from Feb. 1 - 27 and may be available for purchase.
NASCAR weekend is the largest sporting event in the western United States and this year it will be held Feb. 29-March 2 The highlight of the weekend is the 11th running of the UAW-Dodge 400 NASCAR Sprint Cup Series race on Sunday, March 2. The Sam's Town 300 NASCAR Nationwide Series event is set for Saturday, March 1. Qualifying for the UAW-Dodge 400 will be Friday, Feb. 29.
Grammy Award winning artist Boz Scaggs will headline at the Las Vegas Hilton, Feb. 8-9. Scaggs will be releasing a new studio record in April, 2008. Tickets are $39-$79, call 702-732-5755 or 1-800-222-5361.
Born in Texas and raised with an abiding respect for a wide spectrum of American roots music, Scaggs has combined rock, jazz, R&B and blues to create a trademark sound. He's had an extensive and distinctive career that has spanned 30 years and garnered many accolades.
Get Back! Cast of Beatlemania will create the illusion of The Beatles in a two-hour musical and visual experience at The Club inside the Cannery in North Las Vegas on Feb. 8 and 9 at 8 p.m. Tickets are $10 at the door.
Get Back! Cast of Beatlemania is a complete representation of The Beatles, featuring look-alike cast members from the original Broadway and London productions of Beatlemania. Get Back! creates a musical and visual experience highlighting the three major eras of the Beatles' career: The Ed Sullivan Show, Sgt. Pepper and Let It Be / Abbey Road.
International pianist, vocalist, composer and recording artist Mafalda had her Las Vegas star installed this month on the sidewalk in front of the MGM Grand. The honor recognizes her 30-year straight run making more than 15,000 stage appearances in Las Vegas at more than nine major Strip hotels including a long run at the original MGM. She also shared the stage with many greats such as Liberace, Jimmy Durante and Sarah Vaughan.
At a recent special reception at the Liberace Museum, Malfalda's star was unveiled and she was honored by many friends including comedian Peter Anthony and fellow star recipient Toni Hart. Malfalda, who in 1995 performed a private concert for his Holiness Pope John Paul II in Rome, graced everyone with a special performance.
Another surprise was a couple of her paintings that were on display, further exhibiting her incredible talents.
In conjunction with the opening of the musical HATS! at Harrah's, on Saturday morning, Jan. 18, 1,700 members of the Red Hat Society made the attempt to break the Guinness World Record for "Most People in a Chorus Line." The half-mile chorus line with ladies dressed in their sassy, signature purple-and-red regalia, started at Bill's and ended with the final kick by headliner Rita Rudner near Harrah's Carnaval Court. The existing world record was set in 2004 with 1, 628 participants.
Known for his popular internationally syndicated television shows, Crossing Over with John Edward and John Edward Cross Country, John Edward has become notable for his ability to connect with those who have passed on and his compelling, down- to-earth approach to his work. His exclusive 11 a.m. two-day only engagement at the Flamingo showroom will be on Thursday, Feb. 14, and Saturday, March 15, at 11 a.m. A correction to last week's information, there will no longer be shows on Feb. 12 and 13 and March 11, 12, 13, 14, and 16.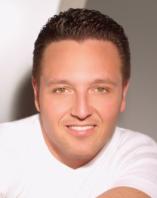 Evel Knievel is once again thrilling his admirers at Madame Tussauds where his lifelike wax figure celebrates the 40th Anniversary of his legendary jump at Caesars Palace. The 35-year-old Knievel is dressed in his celebrated red, white and blue.
UFC combatants Brock Lesnar and Antonio Rodrigo Nogueira will let loose during their post-fight bash at PURE Nightclub at Caesars Palace on Saturday, Feb. 2. PURE opens its doors at 10 p.m.
The Orleans Arena will be transformed into a sandy beach on Feb. 23 when it hosts the final stop of the first-ever AVP Hot Winter Nights indoor volleyball tour. More than 200 tons of sand will be brought in for the three-hour competition and "winter beach party." The most popular and talented professional volleyball players will compete as teams of two in a round robin play format. Tickets range from $20 to $65.
The travelers of TripAdvisor.com have chosen The Signature at MGM Grand as the No. 1 "Best Luxury Hotel in the U.S." TripAdvisor's 2008 Travelers' Choice Awards also recognized The Signature among the "Top 100 Best Luxury Hotels in the World" and the "Best Hotels in the World's 25 Most Popular Destinations." The non-gaming, non-smoking all-suite resort is the only Las Vegas hotel to place in each category.
"Structuring the Invisible," a new exhibit by artist Brent Sommerhauser, is currently showing at the Clark County Government Center Rotunda Gallery located downtown at 500 S. Grand Central Parkway. An artist reception will be held during First Friday events from 6 to 8 p.m. on Feb. 1 and the exhibit will run through Feb. 15.
Sommerhauser uses pencils as a sculptural material to create ocean surface wave forms in his most recent work. Each wave form is formed by gluing approximately 1,000 pencils together and carving the wave shape from the resulting mass. The sculptures depict various stages of a wave swelling and crashing.
The Las Vegas Art Museum (LVAM) is presenting an exhibition featuring recent works by British-based artist Paul Morrison from Feb. 2 - April 27. The artist's Las Vegas debut will include a large site specific wall painting, entitled Phytochrome, and six paintings and works on paper. Morrison will present a showing of his recent films from 4-6 p.m. and admission is free. For information, call 702-360-8000.
Las Vegas Gaming, Inc. (LVGI), the gaming industry innovator in server-based gaming application delivery, has announced that its PlayerVisionTM system has been chosen by Casino Journal as "best product" of 2007. The product turned was introduced at the 2006 Global Gaming Expo, and LVGI spent the better part of 2007 field testing the system at Treasure Island.
CONTINUE ON TO...:
>THIS WEEK'S LAUGHLIN SEGMENT
>LAST WEEK'S LAS VEGAS SEGMENT
>VEGAS VIEW FULL ARCHIVES
>Return to "Heard Around Town"
>Return to Las Vegas Leisure Guide