RITA RUDNER EXTENDS HARRAH'S GIG UNTIL 2012


Rita Rudner, the accomplished comedienne, screenwriter, best-selling author and actress, has announced that she will extend her stay as headliner at Harrah's until January 2012. She has enjoyed a successful run at Harrah's since October 2006, prior to which, she had a steady six-year headlining engagement at New York-New York. Tickets to Rudner's shows are $54 or $90, call 702-369-5222.

Column Continues Below Advertisement



Rudner and her producer husband have had the flexibility to pursue other projects outside of her stage show. Last year, the couple wrote the play "Room 776" for a local theatre troupe. Now they've got an idea for a movie project set in Las Vegas that they hope to do later this year.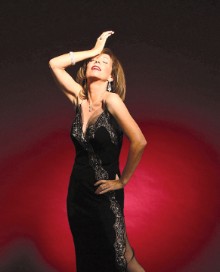 Rudner has been awarded "Best Comedian" for eight years in a row by the readers of the Las Vegas "Review Journal." She is also a best-selling author and screenwriter. Her recent TV special "Rita Rudner: Live in Las Vegas" was a ratings standout for PBS and is now available on DVD. The paperback version of her latest book, "I've Still Got It: I Just Don't Know Where I Put It," will be published in May.
'FOLIES BERGERE' ABOUT TO CLOSE AT TROPICANA
"Les Folies Bergere," the classic Parisian revue, will end its nearly half-century run at the Tropicana on March 28. The show, which came direct from Paris, opened on Dec. 24, 1959, under Entertainment Director Lou Walters, father of news correspondent Barbara Walters. Tickets begin at $35; call 702-739-2411.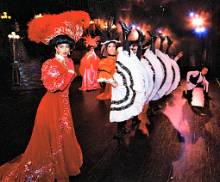 The Tropicana is currently in discussion with prominent producers and will reveal its definitive plans for the Tiffany Theater in the coming weeks.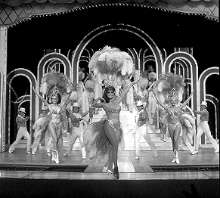 'DEFENDING THE CAVEMAN' SETTLES IN AT THE EXCALIBUR
"Defending the Caveman," Broadway's smash hit about the sexes, has begun a permanent performance schedule at the Excalibur after a successful 700-performances run at the Golden Nugget where the show opened in June 2007. Show times are 3 p.m. Tuesday through Sunday with additional performances at 7 p.m. on Friday and Saturday. Regular tickets are $34.95 and $39.95, call 597-7600.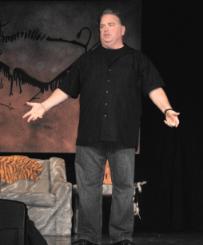 Comedian Kevin Burke stars in the Las Vegas run of the one-man show. A seasoned comedic stage actor, playwright and director, Burke has starred in the Broadway tour of "Defending the Caveman" since 2003 and will continue to charm audiences during the stay at Excalibur.
ANDRE'S RESTAURANT AT MONTE CARLO REOPENS AFTER RENOVATION
Andre's Restaurant & Lounge at the Monte Carlo has reopened after a $2 million renovation with a new look, new offerings and a new chef de cuisine.
Considered the first Las Vegas celebrity chef, Andre Rochat has enhanced his AAA Four Diamond French cuisine restaurant by combining its original old-world charm with a modern twist. The daily culinary operations are being managed by Chef de Cuisine Greg Engelhardt, a veteran of the recently closed Andre's in downtown Las Vegas.
The new visually open layout features floor-to-ceiling clear glass entrance doors and an expanded wine bar. Accented with gold and blue mosaic tiles, silk-wrapped lighting, metal barstools with blue cowhide and four large glass bottle sculptures by local artist Tony Milici, the bar provides a beautiful backdrop to enjoy a bar menu, plus wine and cognac flights from Andre's award-winning,12,000-bottle cellar.
Turquoise blue, the design firm's version of the traditional "French blue," is set against pearly white and grey walls complemented by colorful contemporary artwork. There are antiqued mirrors and whimsical, silver chandelier-inspired sconces. In the dining room, romantic candlelit tables, dressed in white linen, fine sterling silver, Raynaud Limoges china by Alberto Pinto and delicate stemware complete the setting.
Upstairs there are three private dining rooms as well as the intimate Cigar Lounge, recognized in 2008 by "Sant'" as "Outstanding Restaurant Bar."
QUICK CLIPS
Two benefit performances of The Beatles "LOVE" at the Mirage are scheduled for 7 p.m. and 9:30 p.m. on Thursday, Feb. 5. All of the proceeds will assist Nevada Public Radio and must be purchased through NPR, call 702-258-9895 between 9 a.m. and 5 p.m. on weekdays. The 9:30 p.m. show will include a question-and-answer session with cast and crew members. Tickets range from $125 to $150.
The Beatles tribute show "Fab Four Mania" at the Riviera has closed.
The Chinese New Year, which is the Year of the Ox, will be celebrated at the Las Vegas Hilton on Saturday, Jan. 31 at 2 p.m. with a traditional dragon dance featuring a colorful dragon and dancers presented by the Lohan Shaolin School.
For one week, Wolfgang Puck's Chinois, located in the Forum Shops at Caesars, will celebrate the Chinese New Year with a special tasting menu beginning Monday, Jan. 26. Priced at $55 per person, the five-course menu celebrates the Year of the Ox using traditional foods that symbolize prosperity, togetherness and luck, call 702-737-9700.
The six-man vocal band MOSAIC use no instruments and produce every sound with the human voice. They will perform at the Las Vegas Hilton on Feb. 21.
Wine Walks will be taking place, April through October, at Town Square Las Vegas on Las Vegas Boulevard and Boca Fashion Village in northwest Las Vegas. All Wine Walks are on Saturdays from 7 to 10 p.m. Tickets are $30 each or two for $50, call 702-457-4677 ext. 27 or visit www.newvistacommunity.org. Dates are: April 4, May 2, Sept. 5 and Oct. 3 at Town Square; and April 25, May 23, Sept. 26 and Oct. 17 at Boca Fashion Village.
The season's separate charity Big One Season Kick-Off Wine Walk will be held on Feb. 28 at Town Square. General admission is $75.

Column Continues Below Advertisement


Vic & Anthony's Steakhouse, the Golden Nugget's fine-dining steakhouse was recently awarded two top honors. As one of Landry's signature restaurants, it was the editorial winner in the 2008 Best of Citysearch's Best Steak in Las Vegas Award and received a "Recommended" rating in the "Michelin Guide Las Vegas 2009."
Via Brasil Steakhouse in Summerlin has a new addition to the Brazilian restaurant with the VBS Bar & Lounge that opened on Jan. 23 and features outdoor seating and a specialized menu that includes a selection of smaller plates, salads, sandwiches and appetizers guests can nosh on with their cocktail. For information, call 702-804-1400 or visit www.viabrasilsteakhouse.com.
WAYNE NEWTON WILL PERFORM AT MGM GRAND
"Mr. Las Vegas" Wayne Newton will take the stage with a 22-piece orchestra inside the MGM Grand's Hollywood Theatre for a five-night engagement, Feb. 28 - March 4. Tickets for his 8:30 p.m. shows are $65 inclusive, call 800-929-1111 or 702-891-7777.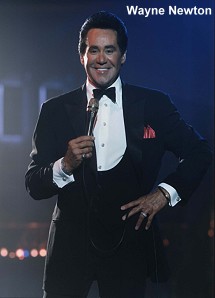 Newton has been entertaining audiences worldwide for more than 60 years. He was a natural musician from the very beginning learning to play piano and guitar by ear at age 6. His mastery of 13 musical instruments, along with incomparable showmanship, has earned him numerous entertainment awards. At age15, Newton was spotted by a booking agent on a local Phoenix television show, which landed him a job at the Fremont in downtown Las Vegas. Newton has been a part of the Las Vegas fabric ever since.
CHRIS ISAAK PLAYS THE ORLEANS
In the course of Chris Isaak's career, he has released nine albums and 12 singles, been nominated for two Grammy Awards, acted in several motion pictures and starred in his own television series. He will be headlining at the 827-seat Orleans Showroom, Feb. 13-15 at 8 p.m. Tickets are priced from $34.95, call 702-365-7075.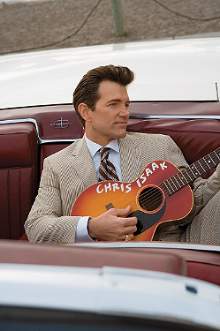 In 1984, Isaak signed a contract with Warner Brothers and released his first album entitled "Silverstone." After his second album, he began an acting career with a bit part in the 1988 film entitled, "Married to the Mob." Later he had parts in "Wild at Heart," "The Silence of the Lambs" and "A Dirty Shame." In 1999, Isaak's "Baby Did a Bad, Bad Thing" was featured in Stanley Kubrick's final film, "Eyes Wide Shut" starring Tom Cruise and Nicole Kidman. Isaak also composed a theme song for the late-night television talk show, "The Late Late Show" with Craig Kilborn. In 2001, Isaak starred in his own adult comedy television show, "The Chris Isaak Show." His latest album "Best of Chris Isaak" has an accompanying DVD that features 18 video clips directed by esteemed directors.
NEW CANNERY HOSTS THE TEMPTATIONS REVIEW WITH DENNIS EDWARDS
The Eastside Cannery on Boulder Highway will present "The Temptations Review" featuring Dennis Edwards on Saturday, Feb. 14 at 8 p.m. in The Casablanca Room on the second floor. Tickets start at $19.95, call 702-856-5300.
Edwards is the former lead singer of The Temptations on such songs as "Cloud Nine," "I Can't Get Next to You" and the single "Papa Was a Rolling Stone." He has five Grammy Awards and was inducted into the Rock and Roll Hall of Fame in 1989.
FORMER PLATTERS SINGER SONNY TURNER HEADLINES AT THE SUNCOAST
The Platters were one of the top vocal groups of the 1950s, selling 53 million records and being among the first doo-wop groups to be inducted into the Rock and Roll Hall of Fame in 1990. Sonny Turner, a former Platters lead singer, will headline at the off-Strip, intimate 500-seat Suncoast Showroom, Feb. 13-15. Tickets are priced from $19.95, call 702-636-7075.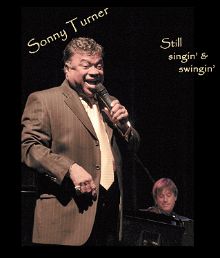 In late 1959, Turner replaced Tony Williams as the lead singer of the original Platters. Chosen out of 100 singers who auditioned, Turner at the young age of 19, toured the world with The Platters and brought the group back to the pop charts in the 1960s. Turner's voice can also be heard in various movies such as "The Nutty Professor II," "Hearts in Atlantis" and "Prince of the City."
MY MORNING JACKET RELEASES EXCLUSIVE ITUNES AT THE PALMS
This month, indie rock band My Morning Jacket released, exclusively on iTunes, live tracks recorded last year inside the Studio at the Palms, which is the Palms Casino Resort's state-of-the-art recording studio that opened more than three years ago. The release is part of the iTunes' "Live from Las Vegas at the Palms" series, with the newest series finding rocker Gavin Rossdale, indie rockers Death Cab for Cutie, and electro-pop indie duo The Bird and the Bee jamming live inside Studio at the Palms. These exclusive tracks are available at www.itunes.com.
By the close of the first quarter of 2009, more Studio at the Palms releases from the producing and writing duo, Tricky Stewart and The Dream, will include Ciara's anticipated new release, singles from Beyonce, The Dream's sophomore studio album and other recordings from Jamie Foxx, Lionel Richie and others.
CINEVEGAS HOSTS NEW GREEN FILM SERIES AT THE SPRINGS PRESERVE
CineVegas is hosting the new CineVegas Green Film Series at the Springs Preserve, located three miles from the Strip, every other Saturday for four weeks, beginning Saturday, Jan. 24. Featuring environmentally themed films, the screenings will be held at 7:30 p.m. in the Big Springs Theater. General admission tickets are $10 each, and the "Food and a Flick" package is $25, which includes a pre-movie dinner at Wolfgang Puck's Springs Preserve Caf'. For information, visit www.cinevegas.com/green.
The series will continue on Feb. 7 with "Still Life," from Chinese director Jia Zhang-ke, which recently won the LA Film Critics Award for Best Foreign Film and Best Cinematography. On Feb. 21, the series will feature "Manufactured Landscapes," which is a documentary from director Jennifer Baichwal on the world and work of renowned artist Edward Burtynsky. The series will conclude on March 7 with a special sneak preview of a new green film, to be announced at a later date.
MORE QUICK CLIPS
The $30,000 Cupids Blackjack Tournament on Feb. 6 and 7 will be held at the Las Vegas Hilton and offer a first-place prize of $15,000. Entry fee is $599, and includes a four-day, three-night stay, call 800-457-3307.
World-renowned artist Peter Max has created 44 portraits of President Barack Obama that he unveiled on the CBS "Early Show" on Thursday, Jan.15.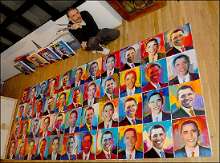 Four of the paintings are on display at The Art of Peter Max Gallery located at The Forum Shops at Caesars Palace. Max has created portraits of the past five U.S. Presidents and is well known for his paintings of iconic Americana.

For the first time in more than four years, world class professional boxing returned to the Plaza downtown on Jan. 23. "Fight Night at the Plaza" will be a bi-monthly event held in the convention hall at 7 p.m. Tickets are priced at $24.50, $59.50 and $99.50, call 800-634-6575.



CONTINUE ON TO...:
>THIS WEEK'S LAUGHLIN SEGMENT
>LAST WEEK'S LAS VEGAS SEGMENT
>VEGAS VIEW FULL ARCHIVES
>Return to "Heard Around Town"
>Return to Las Vegas Leisure Guide