TROPICANA FEATURES CORNELL GUNTER's COASTERS
The Original Cornell Gunter's Coasters will perform in concert at the Tropicana on Saturday, Feb. 26 at 8 p.m. in the Pavilion Theater. Tickets are $20
Throughout the 1950s and 1960s, the Coasters had many hit songs that were especially catchy tunes like "Charlie Brown," "Poison Ivy," "Little Egypt," "Love Potion No. 9" and "Yakity Yak." The group earned the nickname the "Clown Princes of Rock 'n' Roll." This band, with Gunter as its head, was the first band to be inducted into the Rock and Roll Hall of Fame in 1987.
EDGEWATER STICKS WITH COMEDY
The Edgewater sticks with its ongoing "Comedy on the Edge" in the showroom every Friday, Saturday and Sunday at 7 p.m. Each show features two stand-up comedians. Upcoming acts are: Jan 28-30—Collin Moulton and Laura Park; Feb 4 and 5 (no Sunday show due to Super Bowl)—Leif Skyving and Manny Llanez; Feb 11-13—Vargus Mason and Amy Snowden; and Feb 18-20—Tom Clark and Robbie Pickard. Tickets are $10 at the Edgewater Casino Cage or the door.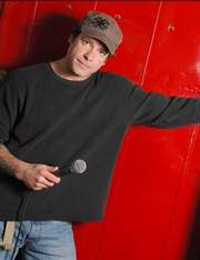 Collin Moulton combines clever stand-up and physical comedy that appeals to people from Earth. He draws on life experiences, current events and incisive personal observations to create his comedy ride. Chances are he'll play his guitar at the end to blend in a series of original comedy tunes.)
DIAMOND RIO VISITS RIVERSIDE
Diamond Rio will deliver a country music performance showcasing their bluegrass-tinged harmonies and instrumental talents at the Riverside in Don's Celebrity Theater, Feb. 1-5. Fifteen years of creative synergy have produced several gold and platinum albums including hits such as "One More Day," "Beautiful Mess," "Unbelievable," "I Believe," and their founding hit, "Meet In The Middle." Tickets are $36.50.
TRIBES CONGREGATE FOR AVI KWA AME POW POW
The 17th Annual Avi Kwa Ame Pow Wow," which is a congregation of Native American tribes from the U.S. and Canada, will take place Feb. 19 and 20 at the Mohave Crossing Event Center located on the Arizona side of the Colorado River across from the Avi Resort Casino. Many events including Bird Singing and Dancing on Friday at 6 p.m. and Saturday at 5 p.m. are open to the public. Gourd Dancing will be at noon on Saturday and Sunday. Admission is $5 a day or $8 for two-day pass.
TODD LUXTON AND FRIENDS HEADLINE HARRAH's
Todd Luxton and friends will perform at Harrah's in his "Ultimate Tribute to the Legends" show Jan. 22 – Feb. 3 (dark Jan. 28). A ticket for the 7 p.m. shows starts at $18.95.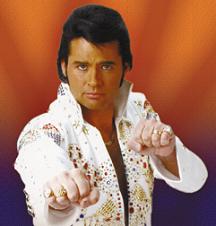 Todd Luxton's tribute to Elvis Presley has taken him across the country for more than 19 years. Wearing the trademark Elvis jumpsuit, Luxton transforms into Elvis and performs his legendary hits. Joining Luxton will be Mitch Adams performing as Elton John and Cara Lee performing as Cher.
TOP OF NEXT COLUMN
AQUARIUS FEATURES 'WHOSE LINE IS IT ANYWAY?'
The Aquarius will feature the live production of "Whose Line Is It Anyway?" on Friday, Jan. 28 at 8 p.m. with Ryan Stiles, Greg Proops, Chip Esten and Jeff Davis.The team willperform many of the improv games made famous by the Emmy nominated TV show "Whose Line Is It Anyway?" Audience members will offer suggestions and some mayeven be asked to join the cast onstage. Tickets start at $30,call 800-435-8469.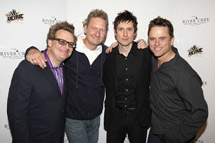 "Whose Live Anyway?," originally called "A Night of Improv," first appeared in 1999 in Vancouver. Following its initial success, Whose Line Executive Producer and star Ryan Stiles expanded appearances to include many major cities in the Western USA and Canada. Stiles is a brilliant improviser, who starred on "The Drew Carey Show," and can currently be seen on "Two and a Half Men."
WILLIAMS & REE PERFORM AT THE AVI
Williams & Ree: The Indian and the White Guy will perform at the Avi Grand Ballroom on Saturday, Feb. 12 at 7 p.m. Tickets are $18 and $22.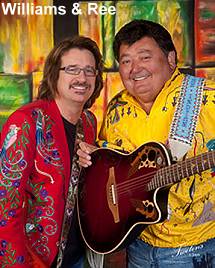 Bruce Williams and Terry Ree have sustained a 40-plus-year career.The two met in 1968 at Black Hills State College in Spearfish, S.D., when they began playing together in a band and often filled time between their songs with their unique brand of humor. After realizing that the humor became a bigger draw than the music, the comedy team was born. They have since shared the stage with acts such as Garth Brooks, The Oak Ridge Boys, and Tim McGraw in addition to hosting "Country Kitchen" with Florence Henderson, a show that entertained audiences for more than 10 years.

QUICK CLIPS

The River Palms has lined up tribute shows. The Long Run will highlight The Eagles on Jan. 29; Jumpin' Jack Flash will feature a tribute to The Rolling Stones on Feb. 5; and Danny D will present the music of Frank Sinatra and Dean Martin. All the shows in the 2700 Club are at 9 p.m. and tickets are $10.

The "Taste of Laughlin" featuring a chef's cooking expo and dishes created by the Colorado Belle and Edgewater chefs, who were the winners of "Best Food" category at the "Laughlin Chefs' Food Fest," will be held on the Riverwalk between the two resorts, Jan. 28-30. The event is free and there will be music by rocker Neil Morrow. Hours will be 3-8 p.m. on Friday and noon – 8 p.m. on Saturday and Sunday. Food and beverages will be sold separately.

On Saturday, Jan. 29 from 7 – 10 p.m. in the Avi Grand Ballroom, it will be "Cowboy Up Country Dance" featuring the band Stetzen, plus $1,000 Xtra Bucks Bonus for best dressed cowboys and cowgirls. The band has shared the stage with Toby Keith, Wynonna Judd, Sammy Kershaw and others. Tickets are $16.

Tom & Sharon's Ballroom, Dance Party at the Riverside is scheduled again on Jan. 29, Feb. 12, 26, and March 12, 26 from 1:30 – 4 p.m. Admission is free. For more information about parties or dance classes, call 928-754-2097.



CONTINUE ON TO...:

>THIS WEEK'S LAS VEGAS NEWS
>LAST WEEK'S LAUGHLIN NEWS
>VEGAS VIEW FULL ARCHIVES
>Return to "Heard Around Town"
>Return to Las Vegas Leisure Guide