JANET JACKSON BRINGS HER TOUR TO CAESARS PALACE
Janet Jackson will bring her "JANET JACKSON Number Ones, Up Close and Personal Tour" to The Colosseum at Caesars Palace on April 22 and 23. Ticket prices are $75 to $195, call 800-745-3000.
Column Continues Below Advertisement
Jackson will start in Asia and then tour the United States and Canada. She will perform songs from her 35 number one hits in 35 global cities. Fans submitted suggestions to www.janetjackson.com to have their city selected.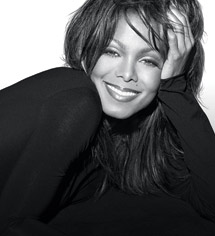 This tour will differ from her previous concert schedules in that she will perform music exclusively from her chart topping CD "NUMBER ONES" and it will be minus the special effects. In each selected city, Jackson will offer something different to her performance so no show will be the same.
In each city, Jackson will meet 20 young leaders who are changing their communities for the better and have them at the show as VIP guests. Jackson has her first book "True You" chronicling her lifelong struggle with weight and self esteem set to be released on Feb. 8 by Karen Hunter Publishing. The book is an insider's perspective on dieting and exercise- with help from her personal nutritionist, David Allen.
In Addition, Jackson currently stars in Tyler Perry's movie, "For Colored Girls." She recently achieved No. 1 iTunes status with her performance of "Nothing," written and produced by her and others for the film "Why Did I Get Married Too?" in which she also starred.
TIM ALLEN COMMITS TO 10 WEEKENDS AT VENETIAN
Golden Globe Award-winning actor and comedian Tim Allen will return to stand-up comedy in 2011 with a 10-weekend Las Vegas residency starting Feb. 5 in the 742-seat Venetian Showroom. Tickets are $55.75, $75.75 and $95.75, call 702-414-9000.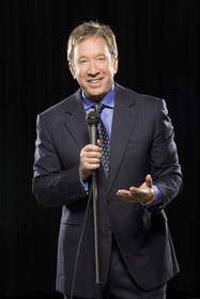 Allen's role as "Tim the Toolman Taylor" in the ABC series "Home Improvement" catapulted the actor to fame in the '90s. After an eight-season run, the "toolman" hung up his belt and launched a successful film career. On the silver screen, Allen is best known for voicing the Buzz Lightyear character in the Disney/Pixar's "Toy Story" franchise and for playing a disgruntled Santa Clause in Disney's three "The Santa Clause" films. Most recently, he made his directorial debut in the 2010 independent comedy "Crazy on the Outside."
TWO NEW SHOWS WILL OPEN AT V THEATER
The V Theater at the Miracle Mile Shops at Planet Hollywood will begin offering two new shows "Aussie Improv Comedy Explosion" and "Piano! Las Vegas" on Jan. 31. Australia's improv comedy show "Aussie Improv Comedy Explosion" presents off-the-cuff comedy with no scripts or canned jokes. The performers use volunteers from the audience and create the comedy as they go. Tickets start at $39.99 for the 4 p.m. daily except Wednesday shows.
"Piano! Las Vegas" features solo piano artist Ryan Ahern and a live orchestra. Known as the "American King of Piano," Ahern showcases razor-sharp hand speed. "Piano! Las Vegas" will be at 2:30 p.m. daily except Fridays. Tickets start at $29.99 and $12.99 for kids 12.
ERIC CLAPTON MAKES TOUR STOP AT MGM GRAND
Following on the heels of his recently released new album "CLAPTON," legendary English singer/songwriter/guitarist Eric Clapton will make a tour stop at the MGM Grand Garden Arena on Saturday, March 5 at 8 p.m. Special guest Los Lobos will open the show. Tickets range from $47.50 to $125, call 800-745-3000.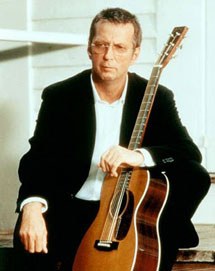 The Hall of Fame musician's latest album "CLAPTON" is co-produced by guitarist and long-time collaborator Doyle Bramhall II. The album features an all-star cast of musical collaborations starting with the legendary JJ Cale, drummer Jim Keltner, bassist Willie Weeks and keyboardist Walt Richmond. Additional guests who joined in the musical sessions include Steve Winwood, Wynton Marsalis, Sheryl Crow, Allen Toussaint and Derek Trucks.
THE SCHOOL OF PASTRY DESIGN OPENS
Las Vegas is now home to a new hands-on experience that allows anyone to work alongside World Champion Pastry Chef Chris Hanmer to create colorful, edible, life-size pastry or chocolate art, whether for a single introductory session or master class, or as the fun centerpiece of a group or Las Vegas party/travel experience.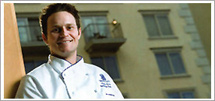 Hanmer is the youngest world pastry team champion ever and one of the few such champions to come from the United States. The highly-creative, outgoing Hanmer is a former pastry chef for multiple AAA Five Diamond hotels, and he is a frequent face on the TV Food Network. He is the popular creator of "flexible chocolate," a technique he invented during a Food Network Challenge.
For information on one-on-one or group programs and classes, visit www.theschoolofpastrydesign.com. The School of Pastry Design is located at 6627 Schuster Street, call 702-523-9390.
DOMENICK ALLEN RETURNS TO SUNCOAST
Rock 'n' roll legend and Las Vegas' own Domenick Allen will return to the Suncoast Showroom with "It's All About The Music," Jan. 29 and 30. Backed by a nine-piece band, Allen will showcase his vocals and virtuosity on a variety of musical instruments, including swing clarinet, jazz saxophone and guitar. Tickets start from $19.95, call 702-636-7075.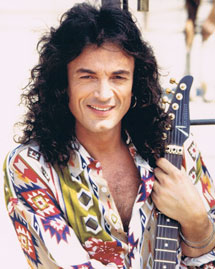 Allen is perhaps most associated as a former member of the multi-platinum rock group Foreigner. As a professional actor, singer and musician, Allen toured the world for four years with Liberace, appeared on London's West End in several productions and on Broadway with Helen Reddy in "Blood Brothers," and had a long run as the evil Simon Prescott on NBC's "Days of Our Lives.
HENDERSON HOSTS 2013 WTBA WORLD CHAMPIONSHIPS
Henderson, Nevada was recently chosen over Abu Dhabi (UAE) and Munich, (Germany) by the World Tenpin Bowling Association to host the 2013 WTBA World Championships. The elite bowling competition will take place at Strike Zone Bowling Center, inside Sunset Station, and is tentatively scheduled for Aug. 18-31, 2013.
TACOS & TEQUILA CELEBRATES 'NATIONAL MARGARITA DAY'
National Margarita Day is Tuesday, Feb. 22, and Tacos & Tequila (T&T) at the Luxor will celebrate with a Margarita Fiesta featuring two-for-one house margaritas from 11 a.m. to 11 p.m. The 20th patron to redeem the offer will receive a complimentary dinner for two.
TOP OF NEXT COLUMN
MGM RESORTS LAUNCHES M LIFE LOYALTY PROGRAM

MGM Resorts International has launched M life (www.mlife.com), a loyalty program that leverages the combined power of its resorts in Las Vegas, Mississippi and Detroit. Benefiting from an unmatched collection of amenities, members will enjoy one-of-a-kind experiences exclusive to MGM Resorts, insider privileges, personalized rewards and a tiered approach with escalating earning potential. M life is launching as a casino rewards club and later this year will expand into a full loyalty program recognizing guest spending on hotel stays, shopping, dining and more.

Following in Harrah's footsteps, MGM Resorts was formerly a culture of competition among sister properties, and now M life will become the umbrella brand across all properties. M life has four member tiers: Sapphire, Pearl, Gold and Platinum.

Among many benefits, M life members can earn unique M life moments such as a cameo role in Cirque du Soleil's "Viva ELVIS" or serving as a guest DJ at one of the nightclubs at MGM Grand.

'NASHVILLE UNPLUGED' AT GREEN VALLEY RANCH

Green Valley Ranch was named the 2009 Casino of the Year by the Academy of Country Music. Now appearing twice a month, hosts and singer/songwriters Brian McComas, who wrote and sang "I Could Never Love You Enough," and Aaron Benward of Blue County, who wrote and sang "That's Cool," present "Nashville Unplugged: The Story Behind the Song." In addition to these musicians, they host well-known songwriters.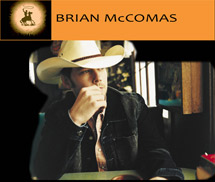 On Jan. 28 at the Ovation, the featured guests will be Grammy winner Dennis Matkosky, who wrote "Maniac" from the movie "Flashdance," "You'll Think of Me" recorded by Keith Urban, and "I Need You" recorded by Lee Ann Rimes, and Jonathan Singleton, who co-wrote "Watching Airplanes" that was nominated for "Sing of the Year" and recorded by Gary Allen.
DAM SHORT FILM FESTIVAL SCREENS 130 FILMS
The seventh annual Dam Short Film Festival will be held in Boulder City, Feb. 9-12. Admission is $6 for a program, which includes five to six films, or $50 for a four-day pass. All screenings will be at the Boulder Theatre, 1225 Arizona Street. Most films run about eight minutes and they touch on all genres: drama, comedy, science fiction, horror, animation and documentary.
CAESARS ENTERTAINMENT EMBRACES CANINES
The initial launch of PetStay Las Vegas in October 2010 included customized hotel zones at Caesars Palace, Imperial Palace and the Rio. The program has been expanded to include Planet Hollywood, Harrah's, Bally's and the Flamingo bringing the total to eight resorts. Guests and their pups receive an in-room amenity that includes dog treats, food and water dishes, and a pet mat. Dogs must weigh 50 pounds or less, be present at check- in, and when unattended be crated in the hotel room. The PetStay Las Vegas program is a $25-$40 per night upgrade.
QUICK CLIPS
Disney's "The Lion King" and Mandalay Bay are offering a new deal through Feb. 28. Joining forces, they have created the 2/2 offer, which is two tickets to the show and a two-night stay at the resort for $200, call 877-632-7800 with code PDISN11.
After the group's last sold-out appearance, the Pearl at the Palms will welcome back high-energy rockers Stone Temple Pilots on Friday, Feb. 25. Tickets are $45, $65 and $85, call 702-944-3200 800-745-3000.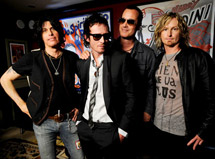 The Holly Bowl on Feb. 6 will be a Super Bowl viewing party at LAVO with host Holly Madison. Cost is $150 with an open bar and Italian buffet from 1 to 5 p.m. and it includes a complimentary admission to the nightclub at 11 p.m.; visit http://bit.ly/hollybowl.
Station Casinos has booked Aaron Lewis, lead singer of Staind at Aliante on Jan. 28; country singer and songwriter Lee Brice on Jan. 28 and "American Idol - Season Eight" third place winner Danny Gokey on Jan. 29 at Santa Fe Station; and classic rockers Foghat that beginning in 1972 and every year through 1983 released a new album.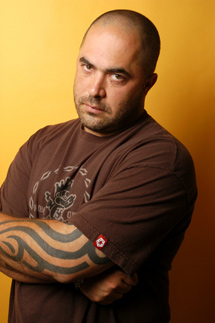 Use less, make more was the challenge posed to designers for the One Good Chair 2010 competition and now the five finalists selected will display their prototypes for the first time at World Market Center Las Vegas' 2011 Winter Las Vegas Market, Jan. 24-28.
A professional MMA Xplosion event will be held at the The Joint inside the Hard Rock on Jan. 29 at 7 p.m. Four teams will compete with Team USA taking on Team Brazil. Tickets are $30.
Hash House A Go Go, known for its enormous serving portions, was for the third time recently named AOL's City's Best® 2010 Best Breakfast & Brunch. Local residents voted online.
CHINESE NEW YEAR CELEBRATIONS
The Venetian and The Palazzo will ring in the Chinese New Year and the Year of the Rabbit with an authentic dragon dance with firecrackers and an eye-painting ceremony on Feb. 3, at 3 p.m. Festive decorations featuring a 16-foot, 1,000-pound animated rabbit in the atrium gardens of The Shoppes at The Palazzo with handcrafted silk hanging lanterns and orange trees representing good luck and fortune will remain through February.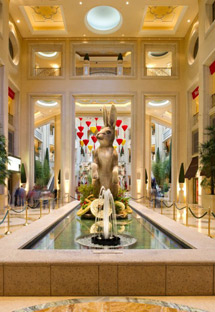 From Feb. 2-8, TAO Asian Bistro at The Venetian will offer a special meal. The Double Helix Wine & Whiskey Bar at The Palazzo will offer half off all sake and sake cocktails on Feb. 3.
For the 15th year, the Meadows School with 120 students will perform the traditional dragon parade with two dragons throughout The Forum Shops at Caesars on Feb. 3 around 10 a.m. In celebration of the Chinese New Year, a 62-foot Chinese dragon will dance through the Gold Coast casino at 7:30 p.m. and 10 p.m.on Feb. 10. The dragon chases away evil spirits and brings good luck. Kung fu practitioners from the Lohan School of Shaolin will perform the dances.
UFC 126 SILVA VS. BELFORT VIEWING PARTIES
Lagasse's Stadium at The Palazzo will be a spot to watch MMA fighters in the UFC 126 on Feb. 5 from 7-10 p.m. There will be finger foods and beverages inspired by celebrity chef Emeril Lagasse. Better yet, there will be more than 100 HDTVs, including a giant 9-foot by 16-foot screen, pocketcasino tableside betting, and plush stadium seating.
Cabo Wabo Cantina will host the UFC 126 viewing party Saturday, Feb. 5, featuring the highly anticipated match between reigning middleweight champion Anderson Silva and former light heavyweight champion Vitor Belfort. Admission is $20 and includes viewing on multiple high definition television screens throughout the restaurant and bar, margaritas and Mexican fare.
BYU YOUNG AMBASSADORS PERFORM AT HENDERSON
The Brigham Young University (BYU) Young Ambassadors will perform a new show, "Harmony: The Music of Life," on Friday, Feb. 25 at 7 p.m. at the Henderson Pavilion. Accompanied by a live band, the Young Ambassadors bring popular tunes to life through choreography, vocal talent and colorful costumes. Tickets are $5, call 702-267-4TIX (4849) or visit HendersonLive.com. The group performed at the 2002 Winter Olympics, which were held in Salt Lake City, Utah.
Column Continues Below Advertisement
CONTINUE ON TO...:
>THIS WEEK'S LAUGHLIN NEWS
>LAST WEEK'S LAS VEGAS NEWS
>VEGAS VIEWS FULL NEWS ARCHIVES
>Return to "Heard Around Town"
>Return to Las Vegas Leisure Guide