SMOKEY ROBINSON WILL PERFORM AT THE E CENTER

Music legend Smokey Robinson will perform in concert at The E Center at the Edgewater on Feb. 18 at 8 p.m. Multiple Grammy® Award Winner, Rock & Roll Hall of Famer, and soul and R&B music legend is celebrating his 50th anniversary in the music business and the 50th anniversary of Motown Records. This singer-songwriter has logged 37 Top 40 hits in his career. His megahits include "Shop Around," "Tracks of My Tears," "You've Really Got a Hold on Me," "Tears of a Clown," "I Second That Emotion," and "Cruisin'." Tickets start at $35.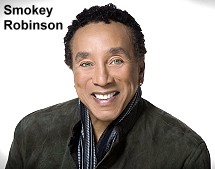 JACK JONES WILL BE CROONING AT THE RIVERSIDE
Double Grammy winner Jack Jones will be performing at Don's Celebrity Theatre inside the Riverside Jan. 31 – Feb.4 at 7 p.m. Jones has sung around the globe performing with his trio or full symphony orchestras in venues ranging from jazz clubs to the London Palladium. Tickets are $32.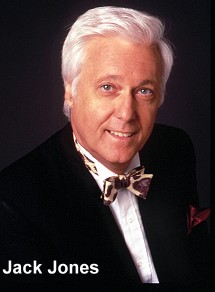 Jones was born on the night his singer-movie star father, Allan Jones, recorded his hit, "Donkey Serenade." His mother was the elegant '30s actress Irene Hervey. In high school in West Los Angeles, Jones was a young athlete and he gave up his track and football team sports to devote himself to serious study of the arts.
Good choice since he went onto a prolific recording career. Jones is well known for "The Love Boat," which is the famous theme from the TV series of the same name, and his Grammy winning tune "Wives and Lovers."
'COMEDY ON THE EDGE' IS AT THE EDGEWATER
"Comedy on the Edge" highlights two stand-up comedians in the Inferno Nightclub/Edgewater Showroom every Friday through Sunday at 7 p.m. Upcoming acts are; Feb. 3-Ron Shock and Cory Robinson; Feb 4-5-Brian Aldrige and Drake Witham; Feb 10-Chris Alpine and Garet Webb; Feb 11-12-Frank Roche and Andy Beningo; Feb 17-Michael Worthington and Curtis Foster; and Feb 18-19-Mark Poolos and Manny Llanez. Tickets are $10 at the Edgewater Casino Cage or the door.
The pairing on Jan. 27 will be Dave Johnson and Angel Ace Guillen. Johnson decided on stand-up comedy later than most and now his hip hurts. He's a lifelong Minnesota resident and his comedy is a cautionary tale of marriage, parenting, aging, and the pit falls of suburban living.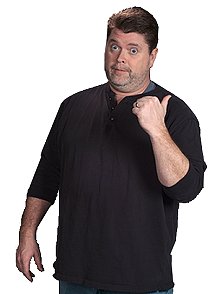 Guillen started his career as a rocker, touring with rock bands before bringing his musical talent to comedy. He has made appearances on National Lampoon Radio on XM Satellite radio, NBC, Comedy Central, and was a cast member of the sketch comedy show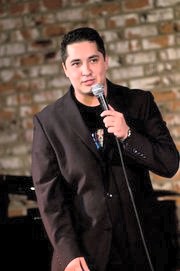 Bill Campbell, a veteran stand-up comedian for 25 years, will headline Jan. 28-29. His universal family-oriented humor is packed with poignant insights and has made him a headline performer throughout the United States and Canada. His co-headliner will be G. King.
LOU RAGLAND's INK SPOTS VISIT THE AQUARIUS
Lou Ragland's World Famous Ink Spots will take the stage at the Aquarius Pavilion on Jan. 28 and 29 and perform three shows at 5 and 8 p.m. on Saturday and 2 p.m. on Sunday. Tickets are $10 and $15.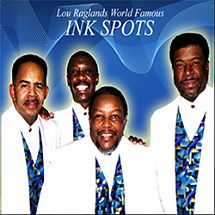 The faces of The World Famous Ink Spots may be different, but the sound remains the same with tunes such as "If I Didn't Care," "I Don't Want To Set the World On Fire," and "We Three."
At age 13, Lou Ragland was inspired when he heard "Goody, Goody" sung by Frankie Lymon and the Teenagers on the radio. From then on in school, Ragland learned to play any musical instrument he could put his hands on the tuba, clarinet and also sax just to name a few. He also excelled in sports, especially track and won many awards.
Ragland throughout his career as singer, songwriter, guitarist and producer has performed with a variety of groups including his first group The Monclairs, George Holmes' Ink Spots, the Tredwell Drifters Show, Seven Miles High, Billy Ward and the Dominoes, Hot Chocolate and The Great Lakes Orchestra.
TOP OF NEXT COLUMN
WILLIAMS & REE RETURN TO THE AVI
Williams & Ree: The Indian and the White Guy will visit the Avi and perform in the Avi Grand Ballroom at 7 p.m. on Saturday, Feb. 11. Tickets are $20.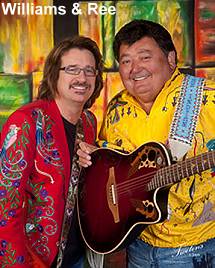 Bruce Williams and Terry Ree have sustained a career over 40 years packing casinos, clubs, and arenas from Niagara Falls to Las Vegas with their ever-changing routine that --more times than not--steers away from the off-color Indian jokes that originally established the duo.
The duo met in 1968 at Black Hills State College in Spearfish, S.D., where they began playing together in a band and often filled time between their songs with their unique brand of humor. After realizing that the humor became a bigger draw than the music, the comedy team was born. Williams and Ree discovered their natural ability to play off one another. They have since shared the stage with acts such as Garth Brooks, The Oak Ridge Boys, and Tim McGraw in addition to hosting "Country Kitchen" with Florence Henderson, a show that entertained audiences for more than 10 years.
NEWS IN THE FAST LANE
The town-wide "30th Anniversary of the Laughlin River Run" will take place April. 25-29. The annual motorcycle run features , day and evening events, shows, rides and much more. For official registration and more information, visit laughlinriverrun.com.
The Cafe Aquarius is serving up a New York Steak and Lobster dinner duo for Valentine's Day 2012. The special will be served with bread, butter, salad, vegetables, potato and dessert for $17.99 with an ace | PLAY card or $33.28 without a card. The special is served from 4 p.m. to midnight.
The 3rd Annual Mardi Gras Riverwalk Festival featuring Southern cuisine, beverage booths and live Cajun music by The Bayou Brothers will be held at the Riverwalk between the Colorado Belle and Edgewater resorts, Feb. 24-26. Hours for this free event with food and beverages sold separately will be Friday 4-9 p.m., Saturday noon – 9 p.m. and Sunday noon-6 p.m.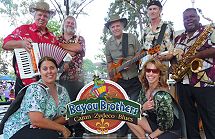 The Riverside features swing and country to ballroom and Latin dancing with the Tom & Sharon's Dance Party. Dancing takes place from 1:30 to 5 p.m. on certain Saturdays: Jan 28; Feb 11*, 25; and March 17*, 31. Dates with an asterisk mean Zumba parties are being held after the ballroom dance parties. Admission is free.
The River Palms is the first property in the state of Nevada to feature the new BATTLESHIP Slot Machine.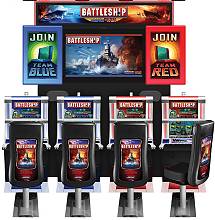 The ABBA Fab dinner show at the Avi featuring a tribute ABBA on Jan. 27 is sold out.
Johnny Tillotson will headline at the Aquarius on Feb. 25 and 26 and perform three shows. Tickets are $10 and $15.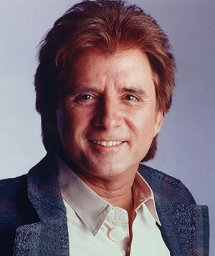 The Osmond Brothers will visit the Riverside Feb. 7-11 and perform 7 p.m. shows. Tickets are $32.

'DEFENDING THE CAVEMAN' WILL VISIT HARRAH's

"Defending the Caveman," the longest running solo play in Broadway history, will be performed in the Fiesta Showroom at Harrah's March 15-29. The one-man play that explores the "gender gap" with humor and telling insight will have people laughing at 8 p.m. nightly. Tickets are $25 and $35.

Caveman has won the hearts of millions and for good reason, it's hilarious. The play is about the ways men and women relate and appeals both sexes. Couples are often seen affectionately nudging each other throughout the dialogue.

"Defending the Caveman" was written by Rob Becker over a three-year period during which he made an informational study of psychology, sociology and prehistory. Today more than 40 talented actors perform the record-breaking comedy worldwide.

'TASTE OF LAUGHLIN' IS A RIVERWALK FOOD FESTIVAL

The annual "Taste of Laughlin" is a food festival highlighting the food dishes from the Colorado Belle and Edgewater restaurants taking place Jan. 27-29 on the Riverwalk between the Colorado Belle and Edgewater. Food selections will be from Mangia!, Hickory Pit, Tortillas, Mark Twain's, and Pints.

There will also be a wide variety of beverages including wine, beer and soft drinks available at booths along the Riverwalk. Live music by a band will add to the event from 4-9 p.m. on Friday, noon – 9 p.m. on Saturday, and noon – 6 p.m. on Sunday. It's free to listen to music and food and beverages are sold separately.

PRCA RODEO COMES TO TOWN

The Avi River Stampede PRCA Rodeo is a full-blown indoor event scheduled March 1-4. The River Stampede Rodeo and Xtreme Bull Riding competitions this spring have a new venue. The long-running annual rodeo events are moving to the Fort Mojave Indian Tribe's spectacular 3,000-seat Mojave Crossing Event Center adjacent to the Avi Resort and Casino, about nine miles south of Laughlin. This venue allows for nighttime performances and the Avi will run shuttle service to and from the casino and event site.

More than 600 competitors will vie for $175,000 in prize money and the Bull Riding competition will be broadcast on national television into 60 million homes nationwide.

Tickets run from $10 to $35 depending on the day and seating, visit. www.ticketforce.com.


CONTINUE ON TO...:
>THIS WEEK'S LAS VEGAS NEWS
>LAST WEEK'S LAUGHLIN NEWS
>VEGAS VIEW FULL ARCHIVES
>Return to "Heard Around Town"
>Return to Las Vegas Leisure Guide