LITTLE RIVER BAND WILL PERFORM AT THE AVI!

The Little River Band will perform their show with all their hits in the Grand Ballroom of the Avi on Saturday, Feb. 9 at 8 p.m. Tickets are $30 and $35.

The Little River Band was formed in Melbourne, Australia, in 1975 and became one of the great vocal bands of the 70s and 80s with good song writing, powerful vocals, and guitar harmonies. Little River Band is considered to be one of Australia's most significant bands with worldwide album and CD sales topping 30 million. They also set a record for having Top 10 hits for six consecutive years…the first band to achieve that mark.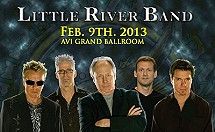 NEIL SEDAKA WILL HEADLINE AT THE E CENTER
Neil Sedaka, who for more than 50 years has written, performed, and produced countless songs, will headline the E Center at the Edgewater on Saturday, Feb. 9 at 8 p.m. Tickets range from $25 to $75.
Sedaka's interest in music began at age four, and by the time he was 8 years old, he had already begun his intensive classical piano training at the prestigious Julliard School of Music. At 16, Arthur Rubenstein voted Sedaka as one of the best New York High School pianists. Outside of his classical training, he began performing Rock 'n' Roll and formed the Doo-Wop group The Tokens, which recorded two singles that became regional hits.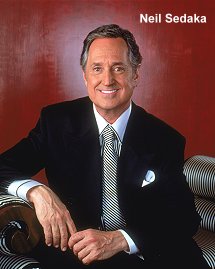 Sedaka catapulted into stardom after Connie Francis recorded his "Stupid Cupid" and then "Where the Boys Are," which would be her biggest hit. The result of these hits afforded Sedaka to sign a contract with RCA as a writer and performer of his own material. Sedaka soon recorded chart toppers "The Diary," "Oh! Carol," "Stairway to Heaven," "Calendar Girl," "Little Devil," "Happy Birthday Sweet Sixteen," "Next Door To An Angel," and "Breaking Up Is Hard To Do." This was merely the first act in a career that has not ceased to evolve and entertain.
DOUG KERSHAW PERFORMS AT THE RIVERSIDE
Doug Kershaw known as "The Rajin' Cajun" will headline in Don's Celebrity Theater at the Riverside, Jan. 22-27 at 7 p.m. Kershaw performs an energetic mix of rock, blues, jazz, country and Cajun music along with his signature hits including "Diggy Diggy Lo," "Hello Woman" and "Cajun Baby." As a world-renowned fiddle player and talented singer/songwriter, Kershaw continues to expand his musical boundaries while remaining true to his Cajun roots. Tickets are $30.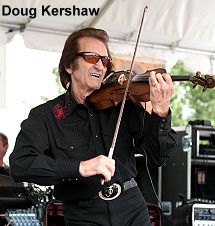 RAT PACK TRIBUTE SHOW WILL VISIT THE RIVERSIDE
"The Rat Pack is Back" tribute show will visit Don's Celebrity Theatre at the Riverside, Jan. 29-Feb. 2. The show is a musical visit to the era of Frank, Sammy, Joey and Dean in Las Vegas. Each singer delivers a solo set, each gets interrupted, some do numbers together; and then all four friends assemble around a well-stocked bar cart for the upbeat finale. Tickets are $32 for the 7 p.m. show. The show is a satisfying trip back in time.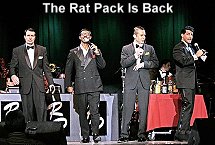 DISCOVER PETROGLYPHS AT GRAPEVINE CANYON
About 10 miles northwest of Laughlin, visitors can visit an area known as Grapevine Canyon, which was named for the abundant wild grape plants found in the area. To get there, you need to take a two mile gravel road that leads to the trail head off Hwy 163. Once there, it's a short walk from the parking lot to reach the petroglyphs, which are drawings on the rock walls that were left by Native American Indians. The markings are fragile and should be respected and not disturbed. A walk through Grapevine Canyon offers another perspective and evidence of the prehistoric Indians who lived in the area. Be sure to take drinking water.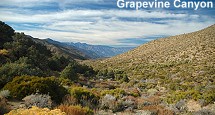 TOP OF NEXT COLUMN
RICK PULIDO AND JERRY TORRES WILL APPEAR AT EDGEWATER
The Edgewater showcases two different stand-up comedians every weekend, Friday – Sunday, performing at 7 p.m. Tickets are $10.
Upcoming comedians include: Feb. 8-10-Dennis Ross and Amy Snowden; Feb. 15-17-Phil Perrier and Sam Ridley III; and Feb. 22-24-Heath Harmison and Justin Berkman.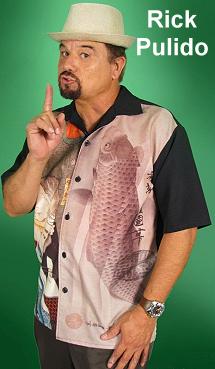 Rick Pulido will appear with Jayson Cross, Jan. 25-27. Pulido was born and raised in El Paso, Texas, by his mother, sister and aunts. Never knowing his father and surrounded by women, he developed what he calls a "feminine macho attitude." He says that means, "Be aggressive, ruthless and take no prisoners, but dress well doing it." Pulido's look at life is amplified with inflections, sound effects and animated body and facial contractions. A graduate of the University of Washington, he was the winner of the 2000-2001 Northern Nevada Comedy Competition.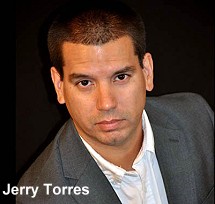 Jerry Torres, who will co-headline with Cory Robinson Feb. 1-3, focuses his comedy on observations about today's culture and his experiences growing up. He takes everyday embarrassments and brings them out of the closet. They are all things people relate to, but will not admit. His father is Puerto Rican and his mother is Colombian but he looks white. Growing up his parents' word arrangement could be confusing but also funny like the time Torres was caught scratching his crotch and his father yelled, "Oh my god! You have the lobsters!"
NATIVE AMERICAN TRIBES GATHER FOR POW WOW
Native American tribes from across the country will gather for the Avi Kwa Ame Pow Wow, Feb. 15-17, taking place across the river from the Avi at the Mojave Crossing Event. The Pow Wow will include ceremonial dances, gourd dancing, songs, bird singing, drums and more. The public is invited to view some of the events. Admission is $5 per day or $8 for a two-day pass.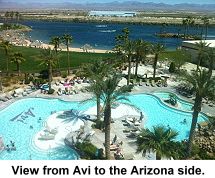 CAR COLLECTION AT RIVERSIDE IS FREE TO VISIT
Don Laughlin's Classic Car Collection offers an opportunity to see decades of automotive excellence with more than 80 beautiful rare antique and historic automobiles, trucks and motorcycles. The exhibit is a rotating collection of antique, classic and special interest autos assembled from private collections including some owned by Don Laughlin, who is an avid auto enthusiast and collector.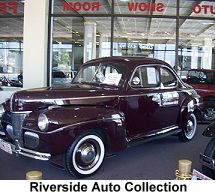 This exhibit located in two separate areas on the resort property is open daily and free of charge. The first exhibit is located on ground level adjacent to the resort's main valet entrance. The second and substantially larger exhibit is located in the Classic Auto Exhibition Hall on the third floor of the south tower and has a glass curtain wall with a commanding view of the Colorado River. This hall encompasses approximately 30,000 square feet and includes a gift shop.

The first floor showroom hours are daily from 10 a.m. to 10 p.m. The third floor showroom hours vary slightly: Sunday - Thursday 9 a.m. – 10 p.m. and Friday and Saturday 9 a.m. – 11 p.m.

TROPICANA GETS READY FOR THE BIG GAME

On Sunday, Feb. 3 at the Tropicana, you will be able to watch the Big Game for free in the Caboose Lounge and take advantage of food and drink specials during the game starting at 1 p.m. Some of the specials include three domestic beers in a bucket for $7.50, a 32-ounce Football Mug Draft Beer for $12 with one free refill and a Gray Goose flavored shot for $3.

For the Big Game Day Jersey Giveaway, guests can begin earning drawing tickets at 12:01 a.m. on Friday, Feb. 1. Players will receive one drawing ticket for every 100 points earned on their Trop Advantage Card and five winners will be drawn every half hour from 7 p.m. o 10 p.m. Winners will receive a voucher redeemable at Fan Zone for a jersey of their choice during normal hours of operation.

Another promotion will be the BOGO Proposition Bets that can be won or earned at table games and slots.

CONTINUE ON TO...:
THIS WEEK'S >LAS VEGAS NEWS
LAST WEEK'S >LAUGHLIN NEWS
>VEGAS VIEW FULL ARCHIVES
Return to >"Heard Around Town"
Return to >Las Vegas Leisure Guide