'PANDA!' CELEBRATED ITS WORLD PREMIERE AT THE VENETIAN®-PALAZZO®!

On Jan. 11, "PANDA!" celebrated its world premiere at The Venetian and The Palazzo. The Chinese production taking up residency on the Strip hosted a red carpet event in honor of its opening, featuring world-renowned celebrities, athletes, beauty queens and giant pandas everywhere.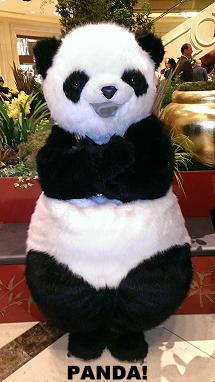 Among the guests in attendance were Holly Madison, Shanna Moakler, Olympic Gold Medalist Boxer Zou Shiming, speaker, actress, and former gymnast Cathy Rigby, Carrot Top, Claire Sinclair, Josh Strickland, Jeff Civillico, hypnotist Marc Savard, Ricardo Laguna, Chloe & Murray SawChuck, Chris Asimos from "Thunder From Down Under," "America's Got Talent" magicians Jarret & Raja, Steinway artist Danny Wright, and cast members from "Million Dollar Quartet" and "Rock of Ages."
Directed by An Zhao, the show is a bright visual spectacle that combines high-flying acrobatics, martial arts, music and dance, and includes a talented cast of award-winning performers from the China National Acrobatic Troupe and Shaolin Monastery Kung Fu Monks Troupe. It is produced by a team whose impressive credits include the opening and closing ceremonies of the 2008 summer Olympics in Beijing. Most dramatic and stunning are the LED backdrops and two ingenious curtains made up of a wall of independently operated tubes that rise and fall creating imaginative patterns and designs. On the lighthearted side, watching the pandas doing acrostics gives you a giggle.
"PANDA!" performs Tuesday through Sunday at 7:30 p.m. at The Palazzo Theater with tickets ranging from $48-$128.
Column Continues Below Advertisement
RASCAL FLATTS AND KEITH URBAN HEADLINE ACM PARTY FOR A CAUSE®
With Rascal Flatts and Keith Urban as headliners, the Academy of Country Music will hold the second ACM Party for a Cause® Festival on Friday and Saturday, April 4 and 5 at The LINQ, Caesars Entertainment's new open-air retail, dining and entertainment district at the Strip.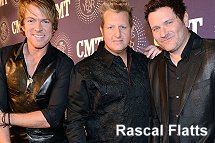 The full lineup will include Joe Nichols, Jerrod Niemann, Thomas Rhett, Chris Young, The Cadillac Three, and the three nominees for ACM New Artist of the Year plus more to be announced. Fans can purchase a two-day pass for both nights beginning Jan. 24 at www.ticketmaster.com.
The two-day outdoor music festival will be the first-ever special event held at The LINQ. The stage for the festival will be placed right next to the new Las Vegas High Roller, the focal point of The LINQ and the world's tallest observation wheel.
The festival will include elements previously tied to the Academy's lifestyle event, such as multiple stages for ongoing LIVE country music performances, interactive games, a country marketplace, and more. The event is part of The Week Vegas Goes Country® leading up to the "49th Academy of Country Music Awards" on Sunday, April 6 at 8 p.m. live ET/delayed PT on the CBS Television Network.
THE TENORS JOIN CIRQUE ARTISTS FOR 'ONE NIGHT FOR ONE DROP'
Award-winning vocal super group The Tenors will take the stage at ONE DROP's second global philanthropy event "One Night for ONE DROP" Friday, March 21 inside the Michael Jackson ONE™ Theatre at Mandalay Bay. For the first time, The Tenors will perform alongside artists from all eight Las Vegas Cirque du Soleil shows in a completely original production created and directed by Mukhtar Mukhtar. Tickets are available, visit http://onenight.onedrop.org or call 702-778-3772.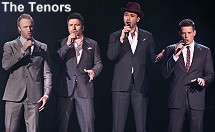 Since their inception, The Tenors - Clifton Murray, Victor Micallef, Remigio Pereira, and Fraser Walters have performed more than 500 live shows on five continents and made more than 150 international television performances. They have recently completed an 80-city North American and UK tour for their JUNO Award-winning, platinum-selling latest album, "Lead With Your Heart." A portion of the proceeds from "One Night for ONE DROP" will benefit the Las Vegas Springs Preserve's ongoing effort to support water conservation and sustainable living in the Las Vegas Valley.
IT'S USA SEVENS RUGBY WEEK JAN. 21-26
USA Sevens Rugby Week in Las Vegas, which is Jan. 21-26, includes the 2014 USA Sevens International Rugby Tournament at Sam Boyd Stadium and supporting events. The annual USA Sevens international rugby tournament is the fourth event out of nine in the HSBC Sevens World Series and the only North American stop. Fans can witness 16 international rugby teams compete during 45 matches over a three-day competition to gain points in the Sevens World Series standings. Tournament tickets start at $35.
Some of the ancillary activities include: International Fan Festival-Jan. 24-26; Team USA Pep Rally at Miracle Mile Shops-11 a.m. on Jan. 22; Opening Ceremonies & Parade of Nations at Fremont Street Experience-6:30 p.m. on Jan. 23; 7th Annual Scrumble Golf Tournament on Jan. 24; along with many team autographing sessions and parties around town.
BELLAGIO'S CONSERVATORY CELEBRATES CHINESE YEAR OF THE HORSE
Bellagio's Conservatory & Botanical Gardens is celebrating the Year of the Horse for Chinese New Year with a festive sanctuary boasting rich cultural meaning and honoring the stallion symbolizing happiness and luck through March 1. Legend has it that Buddha asked all the animals to meet him on Chinese New Year. Twelve came. The seventh animal in the Asian zodiac is the headstrong horse.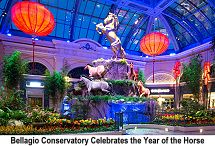 The Conservatory's tranquil design is guided by the ancient practice of Feng Shui. Each garden within this Chinese New Year-display incorporates water, ensuring a positive flow of energy; and the three friends of winter - pine, bamboo and plum, symbolizing perseverance, integrity and modesty, respectively.
The display's bold centerpiece features seven life-size horses on a lush three-tier mountain while a majestic 15-foot gold stallion rearing on the mountaintop; the total number of eight represents good fortune. Cascading waterfalls drift down the mountain into a tranquil pond filled with more than 150 Koi fish.
At the Conservatory's entrance, an 18-foot-tall custom-made Chinese money tree with 384 oversized gold-leafed coins symbolizes good fortune and nobility while mounds of I-Ching coins, a traditional Chinese symbol for money, surrounds the base. At the garden's corners, four ding pots, ancestral vessels that protect against bad fortune, burn incense for good luck.
A zig-zag bridge in the North Garden provides a difficult route for negative energy and bad spirits. "Lucky" children, each embellished with 1,800 multicolored flowers, play near the peaceful pavilion. In the South Garden, three floral children frolic. This garden provides a serene stage for the Las Vegas-based Beijing Trio to perform traditional folk and pop music with authentic Chinese instruments from 5 p.m. - 6 p.m., nightly.
CMA WINNING DUO THOMPSON SQUARE WILL VISIT THE SILVERTON
Thompson Square, the Academy of Country Music Awards Vocal Duo Of The Year, will visit the Veil Pavilion at the Silverton Casino on Wednesday, Feb. 12 at 8 p.m. as part of their "Just Feels Good Tour. "Their second album "Just Feels Good" was released in March 2013 and the duo, Keifer and Shawna Thompson, are the rising stars. The two met at a singing competition in Nashville, Tenn., and have been making hit singles ever since. They are known for their popular singles like "Everything I Shouldn't Be Thinking About," "Are You Gonna Kiss Me Or Not" and the No. 1 hit "If I Didn't Have You." Tickets are $35, $45 and $65.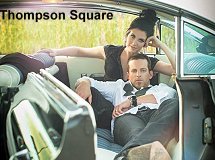 BONKERZ COMEDY CLUB WILL DEBUT AT JW MARRIOTT RAMPART CASINO
In line with the resort's 15-year anniversary and "15 Years of Fun" campaign, JW Marriott Las Vegas Resort and Rampart Casino will debut Bonkerz Comedy Club in the Edge Lounge on Feb. 6. Some of the nation's best comics will be featured every Thursday at 7 p.m. Tickets at the Casino Cage will be $15 with one drink included.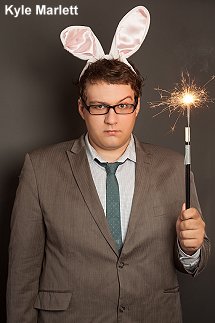 The February lineup includes: Kyle Marlett and Lou Magelowitz Feb. 6; Grandma Lee and Lynn Yafchak Feb. 13; Bob Meddles and Talon Saucerman Feb. 20; and Greg Vaccariello and Sonny Gonzales Feb. 27.
TOP OF NEXT COLUMN
SPRINGS PRESERVE HOSTS LEONARDO DA VINCI EXHIBIT
"Leonardo da Vinci: Machines in Motion" is an exhibit that will run exclusively at the Springs Preserve from Jan. 26-May 4 in the Origen Museum. The exhibit will highlight 40 life-size machines to touch and set in motion. Each machine is constructed using the materials and craftsmanship available in da Vinci's lifetime and is accompanied by his drawing of the design. The machines are grouped into four sections - Earth, Water, Air and Fire - according to the element in which the machine operates or from which it draws its power. Admission is free for members or with a paid park general admission.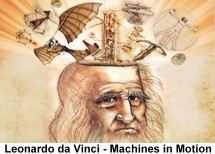 LAUGH FACTORY PICKS TOP PERFORMANCE COMEDIANS
Rich Hall, who shot to prominence as a cast member of "Saturday Night Live" will headline at the Laugh Factory inside the New Tropicana Hotel Jan. 20-26 along with and Harris Peet. Show times are 8:30 and 10:30 p.m. with tickets priced at $39.95 and $44.95.
Hall also gained fame with numerous appearances on "Not Necessarily the News," "The Late Show With David Letterman," "Fridays," "Sniglets" and the "Tonight Show." Hall's brand of humor spread across the pond, making him an in demand comedian in England.
Peet is not only a funny comedian and actor; he also took many pucks to the head as the practice goalie for the Los Angeles Kings for more than 10 years. Peet was one of the regular voices on the cult animated hit series "The Ren & Stimpy Show," and has appeared in countless films, including "The Five Heartbeats," "Blankman" and "Reign Over Me."
Jeff Altman will be making a special appearance at the Laugh Factory Friday through Sunday, Jan. 24-26. To witness a performance by Altman is to realize that there are still a few people in show business who desperately need medication. With more than 40 appearances on "The Late Show with David Letterman," the "slightly unhinged" Altman combines physical comedy with keen, honest observations about everyday life. Altman has guest-starred in dozens of network prime-time shows, ranging from such pop culture classics as "Baywatch" and "Dukes of Hazzard," to his own critically-acclaimed Showtime specials, "Jeff Altman's Scrapbook" and "Sweet & Meaty." His numerous film credits include "Highlander II," "American Hot Wax," "Soul Man" and "Easy Money."
LAPS FOR CHARITIES COMING UP AT MOTOR SPEEDWAY
The fourth annual Laps for Charity event will take place Sunday, Jan. 26, from 11 a.m.-4 p.m. NASCAR fans and car enthusiasts will have the opportunity to drive their personal vehicle around the 1.5-mile superspeedway at speeds up to 75 miles per hour behind a pace car, all in the name of charity benefitting the Las Vegas Chapter of Speedway Children's Charities. Laps for Charity is open to all licensed drivers 18 years of age and older. Entry fee is $30 per vehicle for three laps and you can buy three more laps for $20. All occupants of the car must be at least 6 years of age or older. Register at www.scclasvegas.org.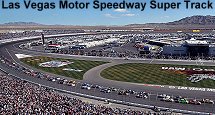 SPRINGS PRESERVE HOSTS 13TH ANNUAL CIRQUE DU SOLEIL 5K RUN
On Saturday, March 15, Cirque du Soleil and the Springs Preserve will host the 13th annual "Run Away with Cirque du Soleil" 5K Run and 1-Mile Fun Walk to kick-off ONE DROP World Water Week, which is March 15-22. Mayor Carolyn Goodman will be on hand to perform the race start at 8:30 a.m. This event gives participants a chance to run or walk alongside their favorite Cirque du Soleil artists, while drawing attention to the importance of water and the sustainable management of safe water resources. All proceeds support the Springs Preserve and Cirque du Soleil Foundations.
Post-race activities include live music, photo opportunities with Cirque du Soleil artists and a circus play area for children, along with complimentary refreshments from Whole Foods Market and massage therapy by the Milan Institute. All participants will also be included in a raffle for show tickets, prizes from the Springs Preserve and the Grand Prize, which is a trip for four to Orlando, Fla.
Early bird registration is $37 for the 5K Run and $27 for the 1-Mile Fun Walk through March 1 and then the fees increase to $40 and $30 respectfully. The first 1,200 participants to sign up will receive an event t-shirt.
GRAHAM KNUTTEL AND ART STUDENTS DEVELOP NEONOPOLIS MURAL
Worldwide acclaimed Irish artist and leading figurative painter Graham Knuttel is collaborating with 13 handpicked promising art students from the Las Vegas Academy of the Arts to design and install two 9' x 27' art panel murals for the east facing wall on the Las Vegas Boulevard-side of Neonopolis. The highly visible murals will be and mounted close to the top of the building.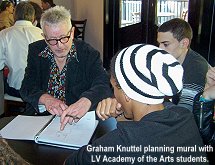 While the students will be influenced by Knuttel and his famous art style, it will be the students generating the drawings. The challenge will be transferring and combining their different art techniques and developing their artistic vision together. The students are participating in the creation of the mural from the creative process through the painting and installation, which is yet to be determined but could be as soon as this April.
Knuttel is new to the Las Vegas scene, having recently opened a gallery exclusively featuring his work at the Venetian-Palazzo Resort.
CAESARS ENTERTAINMENT NAMED OFFICIAL PARTNER OF THE FORUM
Caesars Entertainment Corporation has signed as an official partner of the Forum in Inglewood, Calif., which reopened on Jan. 15, 2014, following an extensive reinvention of the venue. As part of this partnership, Caesars Entertainment will have a prominent marketing and brand presence in and around the re-imagined Forum and will work to create unparalleled experiences for Forum customers.
As an official partner, Caesars Entertainment will have a dedicated 4,000-square-foot hospitality space located on the event level. "Caesars Palace Club" will create interactive experiences for fans at the Forum. Additionally, members of Caesars Entertainment's loyalty program, Total Rewards, will have the opportunity to receive tickets to select Forum events. Elite Total Rewards members may also have the opportunity to receive behind-the-scenes experiences at select Forum shows. Additionally, Caesars Entertainment will occupy a space on the Forum's terrace for pre-show activation initiatives where attendees can win prizes to be redeemed at Caesars Palace and other Caesars Entertainment resort experiences in Las Vegas.
The Forum's new amenities include: a completely modernized Arena bowl with superior acoustics; approximately 8,000 square feet of new event level hospitality offerings; lavish new VIP clubs; a 40,000 square foot outdoor terrace; and seven star-caliber dressing rooms as well as a return to the venue's original exterior color - now officially known as "Forum red." Upcoming artists include: the Eagles Jan. 22, 24 and 25; Alejandra Guzmán Feb. 1; Imagine Dragons Feb. 14; "Paul Simon & Sting: On Stage Together" Feb. 15; and TobyMac March 1, to name a few.
SHORT CLIPS
The Double Barrel Saloon, a two-story restaurant under construction at the Monte Carlo, caught fire last week destroying a bar area. The fire was contained to the bar area and caused about $100,000 damage.
TREVI Italian Restaurant is now offering cocktails on-the-go in Las Vegas sign souvenir cups at the walk-up gelato bar inside The Forum Shops at Caesars. The 32-ounce souvenir cup is priced at $15 with refills available for $10 each.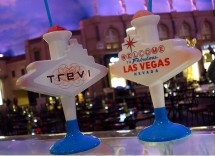 Due Forni Pizza & Wine located at 3555 S. Town Center Drive will celebrate the third annual Foodie Bowl on Sunday, Feb. 2 in conjunction with Dominic Scali aka The Vegas Foodie. Foodie Bowl III is a Super Bowl viewing party for people who love food as much as they love football and will feature games such as Wine Pong, and giveaways including bottles of wine, football gear, and food gift certificates. Walk-ins welcome, but a spot can be guaranteed by calling 702-586-6500.
Ladies wishing to commiserate rather than celebrate on Friday, Feb. 14 are welcome to attend Rockhouse's annual "Don't Bring Your Boyfriend to This Bar" party. Located at the Grand Canal Shoppes at The Venetian | The Palazzo, the ultra-dive bar will offer lovelorn females half-priced "Chick Drinks" like Pink Cadillac and Rock Me Like A Hurricane all day starting at 8 a.m.
IT'S GIRL SCOUT COOKIE TIME
On Saturday, Jan. 25, the Girl Scouts Cookie Kickoff will be a free family event open to the public at Town Square from 9:30 a.m.-2 p.m. It will feature entertainment, cookie eating contests, hands-on activities for all ages and the first chance to purchase Girl Scout cookies for 2014. The day's pre-event is the Thin Mint Sprint 5k and 1 Mile Shortbread Shuffle; entry fees $35 and $20 until Jan. 22 and then the price goes up, visit www.girlscoutsnv.org.
Column Continues Below Advertisement
CONTINUE ON TO...:
THIS WEEK'S >LAUGHLIN NEWS
LAST WEEK'S >LAS VEGAS NEWS
>VEGAS VIEW FULL NEWS ARCHIVES
Return to >"Heard Around Town"
Return to >Las Vegas Leisure Guide