BETHANY OWEN OPENS AT EDGEWATER FEB. 15
Impressionist Bethany Owen starring in her national touring one-woman show "One Voice" will headline at the Edgewater in Kokopelli's Showroom for six weeks, Feb. 15-March 25. Owen is the two-time international award recipient for "Best Female Voice Impressionist." Tickets for her 7 p.m. show are $15, call 702-298-2453.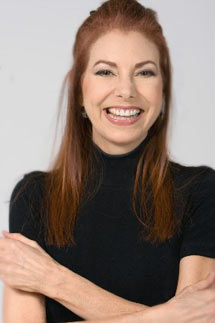 Kokopelli's Showroom is a comfortable 250-seat enclosed cabaret-style room with great sound, lights and unobstructed viewing.
Owen's "One Voice" show has been touring nationally for seven years. In the show, she celebrates the zany and fun side of celebrity personalities through the use of comedic parody and musical vocal tributes to some of the world's most legendary female superstars of our time. A quote from Dolly Parton says, "Bethany does my voice better than I do my own."
Owen brings rare talent to the world of voice impressionists, as most performers working in this field today are men like Rich Little, Gordie Brown or Frank Caliendo, to name a few. The sheer fact that she is a female and a working professional in the industry today is a commentary to her extraordinary talent.
Born in Wichita, Kan., Owen moved to Seattle, Wash. with her family and began her formative years in the entertainment industry in the Pacific Northwest but now calls Huntington Beach, Calif., home. Owen's career has had her partake in every platform of the industry including live stage, television and film work from Los Angeles, Las Vegas, Miami and New York to international destinations such as Caribbean resorts, India, Germany, the Philippines and Aruba. She recently completed a 13,000-mile national show tour of casino showrooms and historic FOX theaters.
Sid and Marty Krofft, producers of the recent "Lost World" feature film, and who first introduced the Krofft puppets to the world of mainstream entertainment, hired Owen to be the headline female voice artist for all the female puppets in their live Las Vegas stage show "Comedy Kings" for two years, which then led to many TV appearances for Owen's talents.
AQUARIUS HOSTS 'BIDS FOR KIDs'
On Feb. 6, the annual auction to benefit the Boys and Girls Clubs of the Colorado River, "Bids for Kids," will be held at the Aquarius Paviion. Live and silent auctions will have an emphasis on sports and collectible sporting memorabilia and include a package for two to Los Angeles to catch a Los Angeles Lakers game. There will also be rock and roll memorabilia, trips, services and more. The silent auction begins at 5 p.m. followed by the live auction at 6:30 p.m. Tickets are $25, call 928-763-1411.
JANUARY ENDS WITH 'TASTE OF LAUGHLIN RIVERWALK FESTIVAL'
The "Taste of Laughlin Riverwalk Festival" will take place on the RIverwalk between the Colorado Belle and Edgewater, Jan. 29-31. The event will feature samples of food from restaurants within the two hotels, live music and the "Globe of Death" thriller display.
THE AVI HOLDS A SOCK HOP
It will be party time at 7 p.m. on Jan. 29 at the Avi when the Avi Sock Hop features music of The Platters, The Drifters and Leon Hughes, The Original Coasters; "Best Male and Female '50s Costume Contest;" and "Best Sock Hoppers Contest." Tickets are $34 for two/$20 for one general seating; $38 for two/$22 for one reserved seating, call 800-430-0721.
TOP OF NEXT COLUMN
QUICK CLIPS
The incredible Charo will be energizing Don's Celebrity Theatre at the Riverside, Feb. 2-6. Tickets for her 7 p.m. shows are $35.50, call 800-227-3849.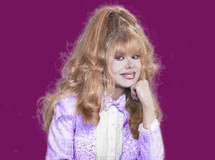 Harrah's has lined up Todd Luxton: "The Ultimate Elvis Tribute," from Jan. 23-28 and Jan. 30-Feb. 4. The show allows an audience to spend an evening remembering one of music's greatest legends, Elvis Presley in the Fiesta Showroom. Luxton's show has taken him across the country delighting audiences for more than 19 years. Tickets for the 7 p.m. tribute show start at $16.95 and 20 percent off Baja Blue Restaurant food is included with the ticket stub, call 800-447-8700.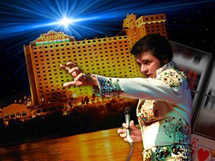 B.J. Thomas will appear at the Tropicana Express in the Pavilion Showroom on Feb. 13. Tickets for the 8 p.m. show are $25, $35 and $45, call 800-243-6846.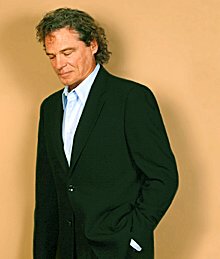 "Hot August Night" at the Edgewater Event Center in the parking lot will be a tribute to Neil Diamond starring Dean Colley, Jan. 21-24. Tickets are $10 for the 8 p.m. show.
The "Wings and Wildlife Festival of Southern Nevada" event is scheduled again this year from March 11-14 and will be held at various sites in the area and at casinos. The festival celebrates the area's wildlife and includes seminars, field trips, kayak trips, education workshops, art/nature show, and more.
In April, it will be "Blues & Brews" time again at the Colorado Belle. The annual event highlights blues music, brews and food. There will be music by Michael Burks, John Earl and the BoogieMan Band, and others. Admission is free with food and drink being sold separately. The dates are April 2-4 from midday to late night.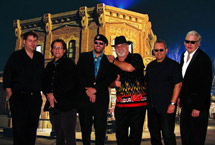 Upcoming talent for the Edgewater's "Comedy on the Edge" includes Jaz Kaner and Drake Witham, Jan. 22-24, followed by Pete George and Adam Norwest, Jan. 29-31. Tickets for the 7 p.m. performances are $10, call 702-298-2453.
Tom & Sharon's Ballroom, Dance Party will be held in The Dance Club at the Riverside on Jan. 30 and Feb. 13 and 27 from 1:30 – 4:30 p.m.
The International UFO Conference, Convention and Film Festival will be held at conference rooms in the Aquarius, Feb. 21-27. The annual congregation of UFO enthusiasts and experts will include seminars, conferences, film festival, and displays. For more information and registration, visit ufocongress.com.
CONTINUE ON TO...:
>THIS WEEK'S LAS VEGAS NEWS
>LAST WEEK'S LAUGHLIN NEWS
>VEGAS VIEW FULL ARCHIVES
>Return to "Heard Around Town"
>Return to Las Vegas Leisure Guide