RITA RUDNER ROYALLY WELCOMED AT VENETIAN
Rita Rudner was welcomed to her new home as the newest headliner at The Venetian in grandiose style with a red carpet arrival covered with pink rose petals, champagne, pink cookies and many other surprises as the comedienne hammed it up wearing a red Valentino dress and pink and purple fur coat.
Column Continues Below Advertisement

Rudner begins her residency in the 742-seat showroom on Saturday, Jan. 15.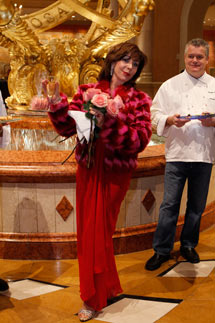 RÍ RÁ LAS VEGAS WILL OPEN AT MANDALAY PLACE
Authentic Irish pub Rí Rá Las Vegas will open on St. Patrick's Day, March 17, this year inside The Shoppes at Mandalay Place and serve traditional Irish fare with American influences. Born and raised in Dublin, Rí Rá Las Vegas owners David Kelly and Ciaran Sheehan have been close friends since they were 14-years-old. Kelly and Sheehan later partnered with Jay Luther, whom Kelly met while working for Guinness. Rí Rá Las Vegas will be the 12th pub the trio has opened in the United States.
Rí Rá Las Vegas will feature salvaged material direct from Ireland including the Strip's newest headliner – an 8-foot-tall, 500-pound carved plaster statue of St. Patrick from 1850. St. Patrick is currently traveling from Wicklow, Ireland to his new Las Vegas home and taking snapshots along the way, which you can check out at facebook.com/RiRaLasVegas and Twitter handle @RiRaVegas.
Rí Rá Las Vegas will feature live entertainment nightly in a music room constructed with 1890-dated artifacts from the Olympia Theater in Dublin. A majority of the entertainment will be direct from Ireland.
Crafted in the warm pub style of 19th century Ireland, Rí Rá Las Vegas will feature authentic artifacts carefully restored in Wicklow, Ireland. The pub's authentic Victorian bar began its life in the 1880s at Foley's in West Cork, Ireland and was later rebuilt in 1921 after burning down during the Irish Civil War. The bar will be topped off with an original etched cut glass window dating back to 1900 from Mick Collins pub in Wicklow.A salvaged Georgian archway will lead from the front bar into a whiskey bar featuring an original glazed jewelry cabinet from 1900, restored mahogany paneling from a bank, and an oak floor from a whiskey distillery.
JOEY MCINTYRE - EMANUEL KIRIAKOU PLAY THE PALMS
The Palms will have the duo of pop idol Joey McIntyre from New Kids on the Block and singer/songwriter Emanuel Kiriakou performing each Saturday in a high-energy midnight show, "One Too Many at Midnight," weekly in The Lounge beginning on Feb. 5. McIntyre and Kiriakou use their multi-instrumental talents performing songs from all genres of music. Tickets to the uninhibited jam session are $40. This will provide the chance to see McIntyre before he embarks on the summer arena tour.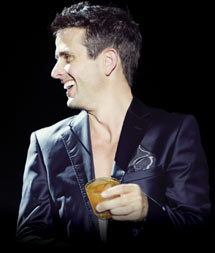 'TIËSTO IN CONCERT' BEGINS HARD ROCK RESIDENCY
"Tiësto In Concert" debuted at The Joint at Hard Rock on Jan. 1. Tiësto, known as the world's No. 1 electronic DJ, produces a visual and aural live show experience. He was nominated for a Grammy in 2007. "Tiësto In Concert" marks the first headlining DJ residency in a concert venue, which will last through December 2011 and take place at 9 p.m. mostly on the first Saturday of each month with a couple exceptions: May 28 instead of June 4 and Oct. 29 instead of Nov. 5.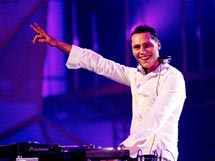 CASA FUENTE SPIRITS SOCIETY IS NEW LIBATION CLUB
Casa Fuente inside The Forum Shops at Caesars is introducing the Casa Fuente Spirits Society where aficionados can indulge in the appreciation and discerning consumption of the world's finest spirits as well as receive a hands-on education from brand ambassadors at secret members-only events.
In honor of the Casa Fuente Spirits Society launch, the venue has obtained one of the rarest bottles of Scotch in the world, Glenfiddich 50-Year Single Malt.
To become a member of the Casa Fuente Spirit Society, there is a onetime $50 initiation fee, which includes a Casa Fuente Cigar, cocktail and 15 percent off the sacred Black List of Scotch and Whisky selections and all super premium spirits available at Casa Fuente for life. Members will also receive invites to special liquor tastings and be privy to attend special events. To sign up, visit www.casafuentespiritsociety.com.
Established in 2005, Casa Fuente provides patrons with a smokers' paradise and remains the only licensed cigar bar to carry the Arturo Fuente name.
UGG® AUSTRALIA OPENS NEW FORUM SHOPS STORE
The premier brand in accessible luxury and comfort, UGG® Australia has opened at The Forum Shops at Caesars with a concept store. To celebrate the brand's new Strip location, UGG Australia is carrying a limited run of 100 numbered special edition Swarovski jeweled boots selling for $800 exclusively at this store location.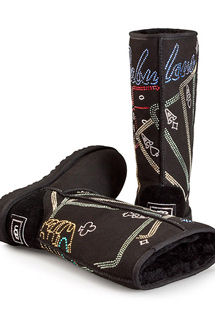 INK SPOTS© OPEN SHOW AT THE CLARION
The World Famous Ink Spots opened their Saturdays-only 4 p.m. show, "If I Didn't Care," in the Ray Wolf Theater at the Clarion with emcee Marcus Mandrake and comic-ventriloquist Michele LaFong. Tickets are $32.95 and $49.95 for the dinner/show package, call 702-990-1524.
The Ink Spots' 1939 recording of "If I Didn't Care," sold more than 19 million copies, was a Grammy®Hall of Fame recording, and No. 271 on the "Songs of the Century List." The song has been featured on the soundtracks of numerous films, television series and video games, and was frequently sung by character Fred G. Sanford (Redd Foxx) on the 1970's TV series "Sanford and Son."
Today, although the names and faces in the quartet have changed, The World Famous Ink Spots are keeping the music and memories alive.
TOP OF NEXT COLUMN
'SINATRA DANCE WITH ME' EXTENDED AT WYNN
"SINATRA Dance With Me" at Wynn is being extended through April 2 in response to overwhelming audience demand. Additionally, Wynn is now offering the SINATRA Dine and Dance With Me package, which includes Italian fare from acclaimed Chef Theo Schoenegger at the Sinatra restaurant and a ticket to the show for $145 per person.
ANNUAL BULLY BABY MODEL SEARCH SEEKS TALENT
The 3RD Annual Bully Baby Model Search 2011 will take place on Sunday, Jan. 30 from 1 – 4 p.m. at the local animal pet portrait shop Pet'ographique, 10271 South Eastern Suite 116 in Henderson. Owners Bo and DeeMo need bullies for their NINE breeds (mix breeds welcome) to represent the company in print advertising, social media, on a website, as event models, at boutique events, rescue events, etc. All Bully Model Entrees must be socialized, have basic obedience, and trick training is a plus. The first 100 entrees that RSVP on the FB Event page http://www.facebook.com/event.php?eid=167505976619332 will receive a VIP Swag Bag full of canine treats and goodies.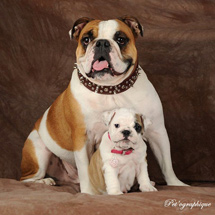 Last year's event brought out more than 200 contestants. "The Lords & Ladies Of The Court" will be selected and chosen to represent bully breeds, and assist with apparel design and sizing.
MCFADDEN's CELEBRATES THIRD BIRTHDAY AT THE RIO
McFadden's Restaurant and Saloon at the Rio will hold its third Birthday Bash on Saturday, Jan. 22, and offer $3 shots of Irish whiskey and $3 Irish draft beer all night. There will be $6 Irish Car Bombs and $5 Cherry & Grape Bombs. Patrons who share McFadden's birthday month will drink for free from 10 p.m. until midnight, and all guests will enjoy an open bar from 10 p.m. until midnight for $15 for ladies and $25 for guys. The birthday celebration will continue with a killer cupcake eating contest for prizes and the bagpipe band, Desert Skye Pipes and Drums will have an old-fashioned Seisún from 7 - 9 p.m.
THE DETROIT ALLSTARS PERFORM AT THE CANNERY
As part of the "Tribute to Tribute Artists" showcase, The Club at the Cannery will present "The Detroit Allstars: Direct from Motown" on Friday, Jan. 28 and 29 at 8 p.m. Admission is $10 at the door.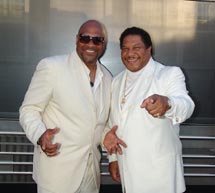 The Detroit Allstars is a special group made up of band members who also work in a profession that better serves their community. The group consists of vocalist Michael Brock, a drug and alcohol counselor and lead singer with the Dramatics; vocalist Michael Sanders, sergeant of domestic violence and 30 year veteran; bassist Robert Joiner, precinct 10 community relations officer and 25 year veteran; drummer Roderick Brown, felony apprehension officer and 13 year veteran; and professional guitarist Aaron Willis.
The Detroit Allstars specializing in many different types of music have opened for national headliners Bill Cosby, The Temptations, The Four Tops, Aretha Franklin, and Earth Wind and Fire.
CANNON HELD FUNDRAISER FOR MISSING CHILDREN
The 12th Annual Canon Red Carpet Celebrity Event, which is also a benefit fundraiser for the National Center for Missing and Exploited Children (NCMEC), was held on Friday, Jan. 7, at the Bellagio. The event's master of ceremonies was Mark Steines - "Entertainment Tonight," with special guest John Walsh - "America's Most Wanted" and co-founder of NCMEC, along with and more than 20 other celebrities including John O'Hurley, Emmy Award Winner Bryan Cranston, Patrick Warburton – "Rules of Engagement," Dr. Gadget, Richard Burgi – "Desperate Housewives," Lou Ferrigno – "Incredible Hulk," Sofia Milos – "CSI Miami," Willie Gault (NFL Super Bowl, Olympics), actress Minnie Foxx, Mirage headliner Terry Fator, Phillies player Shane Victorino, comedian Steve Rossi, impressionist Rich Little, Mary Wilson – The Supremes, The Ink Spots and more.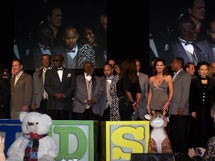 Since 1998, Canon U.S.A. and NCMEC have collaborated to educate the public about the growing issue of child abduction. To date, 691 children featured in Canon4Kids PSAs have been recovered.
HARD ROCK LAUNCHES MODERN ART ROCK SERIES
Hard Rock launches Modern Art Rock, a monthly event series, beginning Thursday, Jan. 27 from 7 – 10 p.m. Hosted in the posh lounge located on the second level of HRH Tower, Hard Rock Hotel and "Vegas Seven" invite guests to experience artwork by M Modern Gallery, music by up-and-coming folk and indie rock musicians, and hand-crafted signature cocktails. Event is open to the public and guests must RSVP to retro@weeklyseven.com.
Known for specializing in the top tier Lowbrow/Pop Surrealism genre, curators Jay and MiShell Modern of M Modern Gallery will feature "Retro Rhythm," an art exhibit themed around retro and rock artwork, during the inaugural event. Featured artists will include SHAG, Chris Reccardi, Zoey Stevens and friends.
QUICK CLIPS
Garth Brooks new concert dates at the Encore Theater at Wynn where he had headlined since December 2009 are March 25-26, April 8-9, June 3-4, 24-25, and July 22-23. Concert times are 8 and 10:30 p.m. on Fridays and Saturdays and tickets are $225.
Three-time Grammy winner Jon Secada will headline at the Tropicana Jan. 20 - 22.Secada is known for his voice and as an outstanding musician having written songsfor Gloria Estefan, Jennifer Lopez and Ricky Martin, to name a few.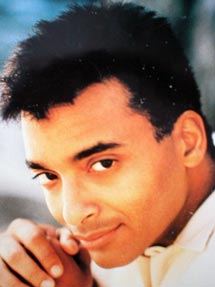 Rock 'n Roll Wine will hold its first 2011 signature wine tasting on Saturday, Jan. 22 at the Ovation inside Green Valley Ranch. Tickets are $35 and include the wine tasting, live entertainment, a $10 Rock `n Roll Wine Bucks voucher and complimentary admission to the after party with glam metal rockers Steel Panther, call 702-240-3066.
The 3rd Annual Chefs, Wine & Spirits Too! Brunch fundraising event will be held at the Mandarin Oriental at CityCenter on Sunday, Jan. 23 from noon to 3 p.m. This epicurean event includes a champagne reception, and multi-course brunch paired with fine wines. Tickets are $125 per person and $120 for two or more, call Barbara Wood at 968.2055 or e-mail bwood@usn.edu.
Daneil K. Brunskole, from Fayetteville, Georgia, became a millionaire Sunday, Jan. 9, when he won $1,274,927.38 on the Megajackpot on the Wheel of Fortune. After playing about $300 Brunskole says he thought he won "just the $2000 jackpot, then realized it was the progressive!"
Column Continues Below Advertisement
CONTINUE ON TO...:
>THIS WEEK'S LAUGHLIN NEWS
>LAST WEEK'S LAS VEGAS NEWS
>VEGAS VIEWS FULL NEWS ARCHIVES
>Return to "Heard Around Town"
>Return to Las Vegas Leisure Guide