DALE JARRETT RACING ADVENTURE HOLDS GRAND OPENING!

Dale Jarrett Racing Adventure, Inc. will hold the grand opening of its Las Vegas operations and westward expansion starting on Saturday, Jan. 21. Festivities will be held at the Las Vegas Motor Speedway and will feature ride and drive opportunities.

NASCAR champion Dale Jarrett will be on hand to meet the public and provide customers with the once-in-a-lifetime experience of riding along, as he puts the company's new fleet of NASCAR-style race cars through their paces around the mile and a half D-shaped oval race course.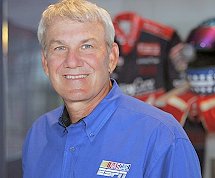 Racing packages begin at $195. All packages include driver and safety orientation, a fire-retardant racing suit, a full-faced Bell helmet and HANS safety device.
Column Continues Below Advertisement
AUDIENCES WILL SEE MORE OF DAVID COPPERFIELD AT THE MGM
Master magician David Copperfield will continue to wow audiences at MGM Grand's 740-seat Hollywood Theatre with his latest stage production, "An Intimate Evening of Grand Illusion." Copperfield currently holds 11 Guinness World Records including "Largest Illusion Ever Staged" and "Most Magic Shows Performed in a Year." He also was the first living illusionist to be honored with a star on the Hollywood Walk of Fame.
Copperfield's upcoming dates at the MGM are: Jan. 19-30; Feb. 7-March 4; March 15-April 11; April 19-May 23; and May 31-June 13.
RICK FAUGNO OPENS NEW SHOW AT PALMS
Las Vegas headliner and Broadway veteran Rick Faugno will begin performing his new one-man show on Tuesday nights in The Lounge at The Palms on Jan. 17 at 9 p.m. as he takes a hiatus from "Body & Soul" at LVH's (formerly Las Vegas Hilton) Shimmer Cabaret. His show encompasses everything from singing and piano playing to drumming and tap dancing. Faugno starred as Frankie Valli in "Jersey Boys." Tickets are $15.
MINT 400 HAS NEW OWNERS, PROMOTER AND RACE's CREATOR
The General Tire Mint 400 Off-Road race has been acquired by the Martelli Brothers who have signed a multi-year partnership with, Casey Folks, of the "Best in the Desert" fame, to manage the event, and has retained the race's creator, Norm Johnson, as a consultant. The Mint's first race was in April 1968 and the 2012 Mint 400 will take place the weekend of March 23-25 in Las Vegas.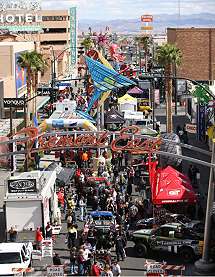 Features from the Mint's early years have been reinstated including a high speed passing zone near a dedicated spectator area, a notorious rock garden, and the Miss Mint 400 contest.
TEENAGER ALEX CHRISTOPHER RETURNS TO THE PALMS
Las Vegas' newest singing sensation Alex Christopher will once again perform with his live band at The Lounge in tThe Palms on Thursday, Jan. 19 at 7 p.m. What's amazing is Christopher is only 18 years old and he is devoted musically to the classic songs from the Great American Songbook - – "I'll Be Seeing You," "Stardust," "My Way," "La Vie En Rose" - and does them perfectly. His young career has already gained him significant recognition including being the 2010 and 2011 Gateway Arts Foundation Scholarship winner. Tickets are $15.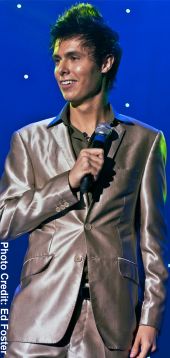 NASHVILLE UNPLUGGED EXPANDS TO ALIANTE STATION
After more than two years at Green Valley Ranch, "Nashville Unplugged: The Story Behind the Song" is expanding with monthly Saturday performances beginning Jan. 28 at Aliante Station. Like Nashville's Bluebird Café, Nashville Unplugged gives guests an intimate look at the thought process behind some of country music's most well-known songs.
Featuring country music's most successful songwriters and the crowd favorite, "Songs from a hat," where an original song is written on-the-spot, based on audience suggestions, Nashville Unplugged is hosted by Brian McComas, who wrote and sang "I Could Never Love You Enough," and Aaron Benward of Blue County, who wrote and sang "That's Cool." All performances begin at 8 p.m. and there is a $5 cover at the door.
Regie Hamm and Brian White will be featured at Ovation at Green Valley Ranch on Friday, Jan. 27 and they will be at Aliante on Saturday, Jan. 28.
CABO WABO CANTINA CELEBRATES TWO YEARS
Sammy Hagar's Cabo Wabo Cantina will celebrate its second birthday on the Strip with a week-long extravaganza from Jan. 23 through 29. The Mexican restaurant and bar will offer guests food and drink specials, live entertainment and prizes, including an autographed guitar from Sammy Hagar himself. Red Rocker Karaoke participants will compete for a chance to win $500 on Tuesday and Wednesday nights. Sammy Hagar tribute band OU182 will perform on Friday night at 11 p.m. and the guitar will also be won that night.
LAS VEGAS HOSTS ACADEMY AWARDS® CELEBRATION
Officially sanctioned by the Academy of Motion Picture Arts and Sciences, Oscar Night® Las Vegas will be held Feb. 25-26 and feature both free and ticketed events at multiple citywide locations, including a fashion show at Fashion Show Mall, a celebrity welcome reception at The Palms, celebrity red carpet arrivals and theater viewing of the live telecast at Brenden Theatres, gourmet dining at Oscar Night® Las Vegas official restaurants and the official Oscar Night® After-Party at The Playboy Club.
Proceeds from Oscar Night® Las Vegas will benefit Variety, The Children's Charity of Southern Nevada. Last year, 51 charities hosted nationwide viewing parties for the 83rd Academy Awards®, raising more than $3.5 million, all of it remaining in local communities. For information, visit www.ONALV.org.
PALAZZO INSTALLS FIRE BREATHING DRAGON
A red and gold water dragon is being installed at The Palazzo in the resort's Waterfall & Atrium Gardens to honor the Chinese Year of the Dragon. The signature attraction that arrived in two 18-wheeler trucks is being suspended 19 feet in the air, measures a staggering 128-feet, and weighs 8,000 pounds. The feng shui-designed zodiac took more than a year to create and 50 designers, welders and painters from across the globe. The ceremonial dragon dance will take place at 1 p.m. on Jan. 23 and the dragon will breathe fire and smoke at select times the first week of the Chinese New Year.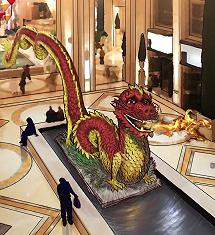 RON's STEAKHOUSE AT ARIZONA CHARLIE's CELEBRATES ONE YEAR
To celebrate the one year anniversary of his namesake restaurant inside Arizona Charlie's on Decatur, former Las Vegas mayor Ron Lurie is picking up part of the dinner tab at Ron's Steakhouse for ace | PLAY™ members, which is free to join, Jan. 18 – 22. Depending on the card level, you can receive free entrees, appetizers or desserts. Ron's Steakhouse is open 4 to 9 p.m.
POP-UP DINNER PLANNED AT ORIGIN INDIA RESTAURANT AND BAR
Chef Jet Tila and The Modern Mixologist Tony Abou-Ganim are hosting a pop-up five-course family-style dinner at Origin India Restaurant and Bar on Paradise across from the Hard Rock Hotel on Feb. 8. Each course will be expertly paired with a hand-crafted cocktail by Abou-Ganim, inspired by drinks featured in his book "The Modern Mixologist: Contemporary Classic Cocktails." Tickets are $65.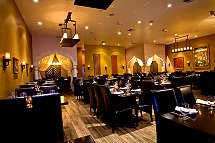 FAST NEWS BITES
Playboy Comedy has ended its residency at the Palms.
TOP OF NEXT COLUMN
This month, the "Human Nature" show at the Imperial Palace started presenting a one-of-a-kind downloadable offer to all ticketed guests. With your ticket you receive two free song downloads out of 11 from the group's website, www.humannaturelive.com

.

The Chuck Jones Experience at Circus Circus is opening to the public at 11 a.m. on Thursday, Jan. 19.

Valentino Las Vegas at The Venetian has launched a weekly Sunday brunch experience from 10:30 a.m. to 3 p.m. inside The Grill at Valentino. This is a sister restaurant to the world-renowned Valentino in Santa Monica.

Last week's 13th annual Canon USA's Annual Canon 4Kids Fundraiser raised $401,497 to benefit the National Center for Missing and Exploited Children (NCMEC). The two-day event included a celebrity dinner reception with more than 900 guests at the Bellagio followed by a golf tournament the next day.

Singer Aaron Lewis will headline at the Access Showroom in Aliante Station on Friday, Jan. 20 and at Ovation inside Green Valley Ranch on Saturday, Jan. 28. Lewis has continued to release albums and tour, both with his band Staind and solo. Lewis' latest solo effort is the country album, "Town Line."

George Wallace, headliner in the "I Be Thinkin'" show at the Flamingo now in its sixth year, is offering all active United States military members with a valid military ID a free ticket to his show through 2012.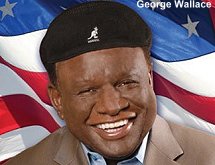 The Golden Nugget will hold its second Mardi Gras themed Masquerade Ball in Gold Diggers nightclub on Saturday, Feb. 18, at 8 p.m. with music by DJ Big Easy. Cover charge is $15 per person, or $25 per couple.
"The Curious George: Let's Get Curious!" exhibit will open at the Lied Discovery Children's Museum Feb. 4 and run through May 13.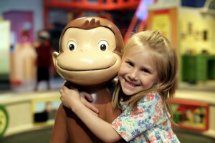 Comedy-magician Mac King has launched his latest book "Mac King's Magic in a Minute Mysteries," available on eBook platforms. The interactive book is suited for children in grades 5-8, with a reading level of 9-12 and is available to download for $4.99 on Kindle and NOOK.
"Las Vegas Weekly" is hosting a book release party for staff writer Rick Lax at the Artisan on Monday, Jan. 16 from 6 to 8 p.m. Published by Huntington Press, Lax's third book "I Get Paid For This: Kicking Ass and Taking Notes," is being released the same day.
World-famous landscape photographer Peter Lik's work will be featured on the final episode of the highly-rated ABC television series, "Desperate Housewives" in May with more than 12 pieces of art purchased from The Caesars Palace gallery, which is one of four galleries in Las Vegas.
Currently, the only place to find Love This Planet's lifestyle line from bags to accessories in Las Vegas is exclusively at The Hard Rock Store inside Hard Rock Hotel & Casino. Founded by Lisa Leija, her designs also act as a platform for meaningful messages with sayings like "Get Hip, Get Green," "Re-think Plastic" and "One Love One Planet." Tote bags start at $75.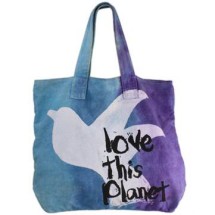 Every second Tuesday of each month, the Gateway Arts Foundation will host a luncheon from 11:30 a.m. to 1 p.m. at the Artisan's Mood Restaurant inside the hotel. The fundraising lunches will showcase Las Vegas' young artistic talent with special guest performances and entertainment. Tickets are $25, visit http://gatewayartsfoundation.org.
Nevada Ballet Theatre is honoring ABC's "Desperate Housewives" star Eva Longoria as its "Woman of the Year" on Saturday, Jan. 28.
The new art show "anima motrix" at Sin City Gallery downtown running through Jan. 29 features three female artists, Lolita Develay, Melissa Herrington and Remy Holwick, whose provocative vision has been affected by the "moving spirit."
The 14th Annual Lutefisk Dinner hosted as a fundraiser by the Vegas Viking Lodge of the Sons of Norway will be held Saturday, Jan. 28 at 3 p.m. and 6 p.m. at the Boulder City Elks Lodge. Buy tickets $18 for adults and $5 for children by Jan. 20; call 702- 869-5775.
VEGAS NIGHTCLUBS VISITED BY CELEBS
Pint-size Nicole "Snooki" Polizzi brought her signature "Jersey Shore" party personality recently to the Gallery Nightclub inside Planet Hollywood. She was in Las Vegas for the annual Consumer Electronics Show to unveil her partnership and new line with iHip headphones.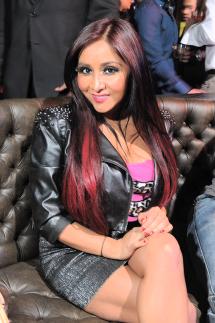 Adult film actress Jenna Haze will host her very own AVN (Adult Video News) after-party at Chateau Nightclub at Paris on Friday, Jan. 20 in celebration of the convention and awards' show.
Actor Peter Facinelli from "The Twilight Saga" series will celebrate the overwhelming success of "The Twilight Saga: Breaking Dawn" at Chateau Nightclub at Paris on Saturday, Jan. 28. He's also a regular on "Nurse Jackie" playing Dr. Fitch 'Coop' Cooper.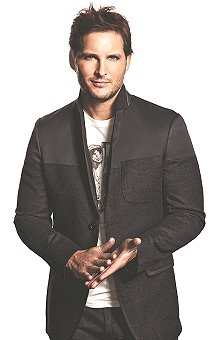 Celebrating the New Year, the sexy ladies of "FANTASY" will return to LAX Nightclub at the Luxor on Saturday, Jan. 28 for a fun night out.
FIRST FOOD & BAR PRESENTS 'BURNIN' ANGEL BRUNCH'
FIRST Food & Bar, Chef Sam "Sammy D" DeMarco, and Al Mancini, co-author of "Eating Las Vegas" and America's most unconventional food critic, will partner up with Joanna Angel and the rest of the Burning Angel ladies for a sizzling, post-AVN (Adult Video News) Awards brunch on Sunday, Jan. 22 at 1 p.m. inside The Shoppes at Palazzo. Tickets, which include hors d'oeuvres, four sit-down courses, a cocktail and cookbook, are $50, call 702-607-3478.
CHINESE NEW YEAR HOLDS CELEBRATIONS AT THE GOLD COAST
The Gold Coast is welcoming the Year of the Dragon with a variety of Chinese New Year events and promotions.
The Lohan School of Shaolin will perform a traditional Lion Dance parade through the casino on Feb. 1 at 7:30 and 10 p.m. The parade includes several dragons, a percussion procession and characters that will make several stops in the casino to pull ceremonial lettuce from the ceiling and toss the leaves to spectators. Being hit by a piece of lettuce during a Lion Dance parade is considered particularly lucky.
The casino will hold multiple gaming promotions, including drawings for $16,800 in promotional chips on Jan. 23 and 30, and a $5,000 Slot Hot Seat contest on Jan. 28.
M RESORT CELEBRATES CHINESE NEW YEAR WITH PROMOTIONS
A traditional Dragon and Lion Dance performed throughout the casino floor by the Lohan School of Shaolin will be held at the M Resort on Monday, Jan. 23 at 6 p.m. The dance will include a 30-person assembly with a 63-foot dragon including adult and baby lion dancers, Buddhas, musicians and festive flags.
The poker room will offer special promotions Jan. 23-30 from 8:08 a.m. to 8:08 p.m. In addition, a Year of the Dragon collectible chip will be available for purchase.
CASA FUENTE HOSTS SPIRITS SOCIETY ANNIVERSARY EVENT
In honor of the first year, all Spirits Society members are invited to attend the Casa Fuente Spirits Society Anniversary event on Tuesday, Jan. 24 from 6 - 8 p.m. where the spirit will be Jack Daniel's and all present will taste the limited edition Casa Fuente-Jack Daniel's Single Barrel. In addition, a Jack Daniel's engraver will be on hand to personalize any Single Barrel bottles purchased and there will be small bites and prizes. For membership, patrons can sign-up online at www.casafuentespiritssociety.com for a onetime $50 fee which comes with a welcome cigar and drink as well as 15 percent off of all premium spirits and invitations to special monthly events.
Column Continues Below Advertisement
CONTINUE ON TO...:
>THIS WEEK'S LAUGHLIN NEWS
>LAST WEEK'S LAS VEGAS NEWS
>VEGAS VIEWS FULL NEWS ARCHIVES
>Return to "Heard Around Town"
>Return to Las Vegas Leisure Guide