Television star Mario Lopez from "Dancing With The Stars" and "Nip/Tuck" has been tapped to host the 2007 "Miss America Pageant" airing live from The Planet Hollywood (Aladdin) Resort on Monday, Jan. 29 at 8 p.m.
Since appearing on the hit ABC program "Dancing With the Stars," Lopez has signed a talent deal with the CW network and, under the deal, he will continue to be a recurring host of "Weekend Extra."
The 2006 "Miss America Pageant" premiered on CMT last January and ranks as the most-watched telecast in CMT's history with total viewers. Since its premiere, re-airings of the pageant have been seen by more than 27 million different viewers. It was the first time in the pageant's 85 year history that the competition took place outside of Atlantic City. Jennifer Berry, of Oklahoma, is the current Miss America.

Column Continues Below Advertisement


Judges for this year's pageant will be: Debbie Allen, actress, director, producer, choreographer, singer, dancer and multiple Emmy Award-winner; Nigel Barker, "America's Next Top Model;" Delta Burke of "Designing Women" and recently "Boston Legal" fame; Michael Feinstein, singer, composer, producer; Chris Matthews of MSNBC's "Hardball with Chris Matthews" and "The Chris Matthews Show;" and Susan Powell, Miss America 1981, from Discovery Channel's "Home Matters."
"Legends in Concert," the celebrity tribute show now in its 24th year at the Imperial Palace, has kicked off 2007 with the return of two popular acts - Marilyn Monroe and the Blues Brothers. Stacey Whitton performs as the blonde bombshell, and Dan Meisner and Joe Messina once again bring audiences to their feet as Jake and Elwood Blues, respectively. The two acts replace Garth Brooks and Sting tribute acts in the current lineup, which also includes Britney Spears, Bobby Darin, the Temptations and Elvis Presley.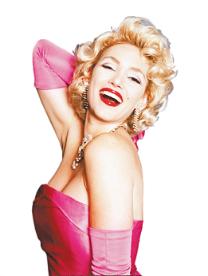 Whitton began performing at age 9 with the New Penny Singers. Whitton last appeared in "Legends" in September 2005 as Shania Twain.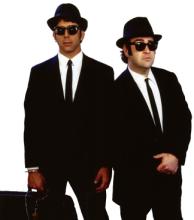 As with John Belushi and Dan Aykroyd, who originated the Blues Brothers characters on "Saturday Night Live," Meisner and Messina are dynamic actors - plus they are accomplished musicians. Both began performing at age 14. Meisner began his Jake impersonation at a high school lip-sync show. Messina began his impersonator career as Beetlejuice while working as a sound technician at Universal Studios in Florida. The duo last appeared in "Legends" in January 2006.
Music legend Prince is planning to expand his Las Vegas empire with a new magazine. The publication will be named "3121," after the nightclub and restaurant venture currently in place at the Rio. "Rolling Stone" magazine claims Prince is currently in talks with Vegas publishers, although it is unknown what content the magazine will have.
"Mamma Mia!" has announced that the ABBA-based Broadway musical at Mandalay Bay will close in late summer of 2008 after more than 2,300 performances.
Another show announcement was that Celine Dion will end her Caesars Palace headlining gig after a 4 1/2 -year run on Dec. 15. From Jan. 17-21, a film crew will shoot in high-definition a TV special and DVD of the show.
Another surprise was that Commander's Palace, a spin-off of the New Orleans fine dining restaurant, will close on Jan. 16 at the Desert Passage mall at the Aladdin. No word if it will open up somewhere else.
The Beach Party Club located on Paradise Road across from the Las Vegas Convention Center has closed its doors. A hotel developer plans to level the property and garage.
Brad Oscar will reprise his Broadway lead role of Max Bialystock in "The Producers" opening at Paris Las Vegas on Jan. 31 with David Hasselhoff playing the comedic supporting role of flamboyant director Roger DeBris.
Downtown will soon have a new image icon, the world's largest pint glass of Bass ale, at the corner of Fremont Street and Las Vegas Boulevard. The glass and steel structure will stand 85 feet tall and have a vinyl wrap with the graphic showing the Bass ale complete with bubbles and a foamy head. Paul Hennessey, the owner of Hennessy's Tavern below the glass image will be opening the Brass Lounge "inside the pint."
Last week was the grand opening of T. Fox & The Fox City Show at the Take One Night Club located at 707 East Freemont across from the El Cortez east parking. The new five-course dinner show happens Wednesday through Saturday and costs $34.95 plus tax. For reservations, call 702-433-8253.
The CineVegas Film Festival will host a series of films at the Tropicana Cinemas, bringing different independent, underground, foreign and documentary films each week that otherwise wouldn't be shown in Las Vegas. The series was kicked off last Friday with two movies, "Sleeping Dogs Lie" and "Sherrybaby" that will run through Jan. 18. For information, call 702-992-7979 or visit the CineVegas Screening Series website at (redacted).
BFGoodrich Midnight Mayhem, The Strip at Las Vegas Motor Speedway's (LVMS) safe alternative to illegal street racing, will commence its sixth season on Friday, Feb. 9 and take place one to three times each month. The program designed to attract illegal street racers to safe confines is open to any licensed driver with proof of insurance and minors must present a signed parental consent form, call 632-8213, and any street-legal car or motorcycle. Entry fee is $10 to race, $5 for spectators. Alcohol is not allowed and beer is not sold at the track during Midnight Mayhem. Each Midnight Mayhem features car shows, midway attractions and DJs.
For 2007, Midnight Mayhem has been expanded from four to five hours, and begins earlier at 8 p.m. instead of 10 p.m. and runs to 1 a.m.
Herb Rawlings Jr., who was an original cast member of the Broadway "Dreamgirls" cast and played the role of James Thunder Early, is performing free shows between 12:30 p.m. and 5 p.m., on the new open stage located in the middle of the Riviera casino. Rawlings received the Fred Astaire Award for best male dancer in a Broadway musical and a Drama Desk nomination for his performance. He also performed the role in the national and international tours of the show in Europe and Japan. The hit musical is now a motion picture smash with the word "Oscar" hovering over many areas of the film.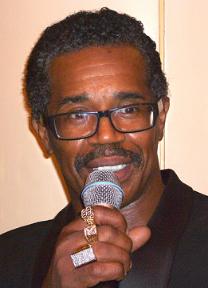 Rawlings made his performance debut at the age of two for Jackie Wilson and Berry Gordy, and his first professional appearance was with Josephine Baker's last world tour.
Las Vegas audiences have seen Rawlings appear as the late James Brown at the Imperial Palace in their long-running "Legends In Concert." He also co-authored the award-winning musical "Do Wop Love."
In addition, Rawlings can sometimes be seen leading his own band at the Fremont Experience in downtown Las Vegas.
Kentucky-based Columbia Sussex Corp. started off 2007 as the owner of the 1,880-room Tropicana. The new owners plan to spend $2 billion to demolish and remodel much of the 34-acre site over the next two years.
Once finished, the property will have 10,224 guest rooms of which 948 will be condos. Also in the plans are 85,460 square feet of casino space, 644,320 square feet of convention and meeting space, and 273,292 square feet of retail space.
Meanwhile on Jan. 8, Pietro's Gourmet restaurant closed indefinitely at the resort. Another change is the Tropicana's Free Pull promotion is no longer in operation.
BODIES... The Exhibition at the Tropicana that showcases 21 whole-body specimens and more than 260 organs and partial body specimens has new ticket prices including combo tickets with Titanic - The Artifact Exhibition. Combo tickets are $43 for adults and $29 for children and allow visitors the opportunity to view both exhibitions on the same day.
Tickets to BODIES... The Exhibition are $26 for adults, $24 for seniors, $18 for children 12 and under, and $23 for Tropicana Hotel guests. The Exhibition is open daily from 10 a.m. to 11 p.m. with the last admission at 10 p.m.
Fans worldwide now have the opportunity to vote for the members of the first-ever NBA All-Star Dance Team on NBA.com. Three dancers from all 30 NBA teams are competing for a coveted spot on the 2007 Las Vegas NBA All-Star Dance Team, the largest ever in NBA history. Balloting is continuing through Friday, Jan. 19. The ballot features professional resumes and 30-second video vignettes from each of the nominees to assist fans in the voting process. The dancer with the most votes from each team will earn a position on the first-ever NBA All-Star Dance Team and a trip to Las Vegas.
The elite squad will perform during fan events in Las Vegas including NBA All-Star Jam Session, McDonald's NBA All-Star Celebrity Game presented by 2K Sports, NBA All-Star Saturday Night, and the 2007 NBA All-Star Game, airing live on Sunday, Feb. 18, on TNT, ESPN Radio and in 215 countries and territories worldwide.
For the second straight year, McCarran International Airport maintained its fifth position on the Federal Aviation Administrations' list of busiest flight destinations. McCarran handled 619,474 flights in 2006.
On Jan. 5, Las Vegas magician Nathan Burton hosted "Magic with the Stars" in the V Theater at the Aladdin, where he has performed his own show since May 2006. Based on the premise of "Dancing with the Stars," the television show features professional magicians training celebrities on how to perform an exciting Las Vegas magic act. "Magic with the Stars" highlights "Poison's" CC Deville and "Baywatch's" Tracy Bingham in fierce competitive magical performances, with the winner selected by the theater audience.
Burton was selected to host the new series because of his success in the reality TV world. He gained national recognition last summer as the most featured magician on NBC's hit, "America's Got Talent." He was also the only magician on "The Entertainer" with Wayne Newton on the E! Network, and can be seen next month in an episode of "The Surreal Life: The Fame Game," on VH1.
Bravo is planning a third season for the competition series "Top Chef." An open casting call will be held in Las Vegas on Feb. 4.
Mandalay Bay is now offering a new option for anyone planning a group dining event. The AAA Four Diamond resort recently added a department solely dedicated to large parties and functions, call 702- 632-7447. For guests who wish to host an event at any of the resort's 17 restaurants, Mandalay Bay's Group Dining department offers one-stop planning and booking. Private dining space for small groups or entire restaurant buyouts for larger receptions are available at each of the resort's restaurants including celebrity chef venues such as Michael Mina's StripSteak, Charlie Palmer's Aureole, Alain Ducasse's MIX in Las Vegas, Hubert Keller's Fleur de Lys and Burger Bar, Rick Moonen's rm seafood and Wolfgang Puck's Trattoria del Lupo.
With the start of the 2007 NHRA POWERade Drag Racing Series season, in just a few short weeks some of the best drivers in the NHRA Pro Stock class will converge on The Strip at Las Vegas Motor Speedway (LVMS) for the Pontiac Pro Stock Showdown on Saturday, Feb. 3. This racing event, the Last Chance Test Session, will provide teams with the opportunity for some intense side-by-side competition and some last-chance testing before they make their way west to Pomona and the beginning of the 23-race 2007 campaign.
Spectator gates will open on Feb. 3, at 7 a.m. and the first 1,000 spectators will receive a free Pontiac Motorsports hat. The first of two rounds of Pro Stock qualifying will begin at 10 a.m. and the 16-car elimination rounds will start at 1 p.m.
A free drivers' autograph session will kick off the weekend. Fans are encouraged to meet their favorite NHRA drivers on Friday, Feb. 2, from 8 - 9 p.m. in the Del Mar Room at the South Point resort at 9777 Las Vegas Boulevard South.
CONTINUE ON TO...:
>THIS WEEK'S LAUGHLIN SEGMENT
>LAST WEEK'S LAS VEGAS SEGMENT
>VEGAS VIEW FULL ARCHIVES
>Return to "Heard Around Town"
>Return to Las Vegas Leisure Guide