DONNY & MARIE EXTEND RESIDENCY AT FLAMINGO!

Donny & Marie will continue to entertain sold-out audiences with an extension to headline at the Flamingo through 2013. The famous brother and sister act began a limited six-week engagement in 2008 that turned into a multi-year run. Tickets range from $95 - $260.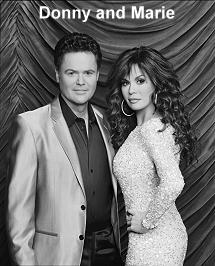 'MILLION DOLLAR QUARTET' OPENS AT HARRAH'S FEB. 4
A nationwide search is over and the full cast has been announced for the Tony® Award Winning musical "Million Dollar Quartet" opening at Harrah's on Feb. 4. Some of the cast have been with the Broadway and national touring productions of the show and others were found in Las Vegas. Tickets range from $69 to $94.
"Million Dollar Quartet" takes place on Dec. 4, 1956, when an extraordinary twist of fate brought Johnny Cash, Jerry Lee Lewis, Carl Perkins and Elvis Presley together. Sam Phillips, the "Father of Rock 'n' Roll" who was responsible for launching the careers of each superstar, brought the four legendary musicians together at the Sun Records storefront studio in Memphis for the first and only time.
Column Continues Below Advertisement
RECYCLED PERCUSSION BEGINS RESIDENCY AT THE QUAD
Recycled Percussion will continue to rock the Strip as it makes its debut starting its new residency at The Quad (formerly Imperial Palace) on Jan. 26 performing nightly except Friday at 7 p.m. The show has been rocking the Strip for more than two years with the cast playing on buckets, ladders, grinders, sinks, etc. The show is interactive. Upon entrance guests are equipped with a drumstick and instrument, encouraging them to play along to the junk rock fun.
Formed in 1994 in New Hampshire at a high school talent show, Recycled Percussion's first performance gave birth to the style of music now known as junk rock. The band was introduced nationwide on the TV show "America's Got Talent" on NBC and placed third.
PURE NIGHTCLUB INTRODUCES ADDED NIGHTLIFE EXPERIENCE
PURE Nightclub at Caesars Palace has introduced an alternative nightlife experience within PURE Lounge, the mega-club's lavish showroom. In addition to the venue's normal operating hours, PURE Lounge is providing live entertainment by top artists Monday through Thursday beginning at 5 p.m.
Starting off with a month-long residency is singer, songwriter and recording artist Suzie McNeil. The early evening show at 8 or 9 p.m. starts soft and as the night progresses, the second and third sets accompany a high-energy party atmosphere. McNeil is accompanied by two choreographed dancers, a lead guitarist and a keyboard player. A special interactive audience segment mixed with a "Rockstar" karaoke twist allows guests to showcase their singing talents.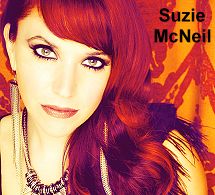 McNeil was first introduced to the international stage as the last woman standing on the CBS TV series "Rockstar:INXS." She went on to record with INXS on their hit CD "Switch" as a featured vocalist, record a duet with Clay Aiken, tour with P!NK and release four CDs.
PALMS OPENS NEW BEVERAGE OUTLETS SCARLET AND SOCIAL
Two new venues Scarlet and Social are mixing up the beverage scene at the Palms. Mixology bar Scarlet is the recently opened intimate red-hued
200-square-foot cocktail lounge adjacent to N9NE Steakhouse. Social is the new whiskey-centric casino centerpiece on the renovated casino floor opening Jan. 25. Social will offer a broad selection of beverages with an emphasis on whiskey. The openings of the new bars are part of the $50 million property-wide renovation underway at the Palms.
LONGORIA AND FERTITTA LAUNCHED SHE BY MORTON'S
Eva Longoria and partner Tilman J. Fertitta, president-CEO and sole shareholder of Landry's, Inc. have launched the new dining and nightlife concept, SHe by Morton's in the heart of Crystals at CityCenter in the revamped and updated space, formerly occupied by Beso Steakhouse. The intimate space will serve as Crystals only nightlife experience.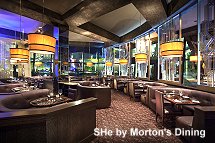 SHe restaurant integrates fine dining with fashion and music. The restaurant features private dining rooms, an indoor/outdoor lounge and patio bar, and a fashion runway complete with DJ booth.
SUNCOAST LAUNCHES NEW THURSDAY AFTERNOON SHOW
The Suncoast has launched a new Thursday afternoon entertainment program "Suncoast Variety Show" inside the 500-seat Suncoast Showroom with a constantly changing line-up of musicians, singers, dancers, impressionists, magicians and comedians, all tailoring their acts around each week's show theme. Video clips, also relevant to the theme of the week, will tie the performances together. Upcoming themes include "Broadway," "Songs from Disney Films," "Salute to the Greatest Duets," "Songs from the Silver Screen" and "Tribute to Dick Clark."
Shows are at 2 p.m. every Thursday. For admission, B Connected members at the Ruby level need to earn 25 points between Monday at 3 a.m. through Thursday at 1 p.m. each week. Sapphire and Emerald B Connected members receive a complimentary ticket each week.
TERRIBLE'S UNVEILS $7 MILLION IN PROPERTY RENOVATIONS
Terrible's Hotel and Casino on Paradise recently unveiled more than $7 million in extensive renovations and property additions. After 18 months, construction has included developing a comprehensive guest service center, hospitality suite for up to 20 guests, room design enhancements including 42" flat screen TVs, fresh carpeting throughout the dining areas and a new sports bar on the casino floor just outside the updated sports book.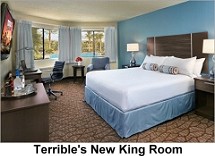 ACTOR JEFF BRIDGES MAKES LAS VEGAS PERFORMING DEBUT
Academy Award-winning actor and star of the movie "Crazy Heart," Jeff Bridges will make his first live Las Vegas performances. Bridges will perform original songs from his self-titled, debut solo album on Friday, April 19 at Chrome Showroom inside Santa Fe Station and return Saturday, April 20 at Rocks Lounge inside Red Rock Resort. Both shows begin at 8 p.m. Tickets range from $39 to $65.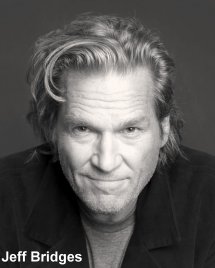 Bridges recently wrapped the supernatural action adventure "R.I.P.D" opposite Ryan Reynolds, Kevin Bacon and Mary-Louise Parker. The film is set for a June 2013 release.
DON RICKLES HEADLINES AT ORLEANS FOR SIXTH YEAR
Don Rickles, who will be headlining in the Entertainment Capital of the World for the 54th consecutive year, has signed for a sixth consecutive year at The Orleans. The comedian known as "The Merchant of Venom" and "Mr. Warmth" will make two weekend appearances in 2013: April 13-14 and Sept. 28-29.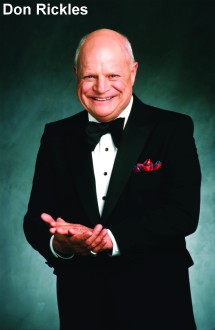 In 2011, Rickles appeared as Betty White's husband in TV Land comedy "Hot In Cleveland" and on Showtime's new series "Inside Comedy," where fellow comedian David Steinberg interviewed him. Among his awards, in spring 2012, Rickles joined David Letterman as the only performers to receive the prestigious "Johnny Carson Award for Comedic Excellence" at "The Comedy Awards" that aired on Comedy Central. Rickles' best-selling memoir "Rickles' Book" was released in 2007, and was followed up with the 2008 title "Rickles' Letters."
COMEDIAN RON WHITE HOSTS BENEFIT SHOW FOR ARMED FORCES
Comedian Ron White will host "Ron White's Comedy Salute from Vegas" at The Mirage on Wednesday, Feb. 6 at 7:30 p.m. The one-night show will take place at the Terry Fator Theatre with proceeds benefiting the Armed Forces Foundation.
White is a huge supporter of the Armed Forces, and has performed for the Troops at military bases in the U.S. and around the world. He has been a touring comedian since 1986 and gained national fame in 2000 when he joined the Blue Collar Comedy Tour. White will be joined onstage by his comedy cohorts including Brian Regan, Josh Blue, Ralphie May and John Caparulo. The show will be recorded in front of a live audience and will air on Country Music Television (CMT) at a later date. Tickets range from $79.99 to $99.99.
SKI & SNOWBOARD RESORT OFFERS BEGINNER'S PACKAGE
Las Vegas Ski & Snowboard Resort is offering the Get Started package to first time skiers and snowboarders in honor of Learn to Ski and Snowboard Month. The package available online at www.skilasvegas.com through Jan. 31 includes four daily lift tickets, four daily equipment rentals and four sessions of group lessons for $199. Upon graduation, the student receives a 2012/13 season pass and a 50 percent discount voucher for a season pass for next year.
TOP OF NEXT COLUMN
EN VOGUE SET TO PERFORM AT THE SILVERTON
R&B quartet En Vogue starring Maxine Jones, The Funky Divas, will perform at the Veil Pavilion inside the Silverton on Saturday, Feb.16 at 8 p.m. They are known for mega hits like "Free Your Mind," the women's empowering "Never Gonna Get It," and the love anthem "Hold On." En Vogue has a new album expected to be released in 2013. Tickets range from $25 to $65.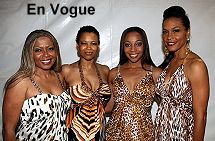 PAWN STARS AND EXPERTS OFFER AUTOGRAPH SESSIONS
The Pawn Stars and the team at Gold & Silver Pawn are now holding autograph sessions with the stars of the show and some of the show's favorite experts as filming allows. With more than 4,000 people a day visiting the small store at 713 South Las Vegas Blvd. and filming taking place from 7 a.m. to 5 p.m. weekdays year-round, finding space and making it work has been a challenge to overcome.
Autograph sessions will take place once a day during the week at random times when filming allows and the Pawn Star or expert signing will depend on the availability of the individual. Signings will take place Monday through Friday from Jan. 7-Feb. 22; March 11- April 5; April 22-May 24; June 3-28; Sept. 3-Oct. 11; Nov. 1-22 and Dec. 2-20.
When a Pawn Star is signing, 100 percent of all merchandise purchased for their signatures will go to charity and the fans will be able to meet the Pawn Star and take photos at that time as well. When an expert is signing there will also be a charitable component attached to their session. Saturday autograph signings will be added at a later time.
FRANK MARINO RELEASES FIRST DIVAS DANCER CALENDAR
The Quad's headliner and female impersonator, Frank Marino, has released a special 2013 "Frank Marino Divas Dancer" calendar featuring Marino in a different Bob Mackie-designed gown for each month, accompanied by the hot male dancers featured in "Divas Las Vegas." The calendar can be purchased for $10 and includes two free tickets to "Divas Las Vegas" at The Quad.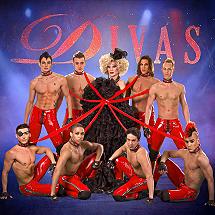 MICHELE LAFONG PERFORMS 'TRIBUTE TO SEÑOR WENCES'
Just learned that Bobby Rydell had comedian/ventriloquist Michele LaFong as his special guest during his show at the Suncoast last weekend. LaFong is the host of "Las Vegas Backstage Talk Radio Show "on 1230 AM in Las Vegas and on the Web. She performed with the original "Johnny puppet" in a special "Tribute to Señor Wences" segment and can soon be seen with "Johnny" on episode No. 3 of "The Jada Grace Show," a new variety television series that will debut on CBS in February 2013.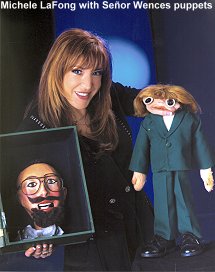 AVN PARTY AT HARD ROCK WILL FEATURE SIN CITY SINNERS
The official Paradise Visuals AVN Party will be held at the Hard Rock Cafe at the Hard Rock Hotel on Thursday, Jan. 17 at 9 p.m. The evening will feature popular Las Vegas band Sin City Sinners and special guest Dizzy Reed of Guns N' Roses. The party will be hosted by adult film legend Ron Jeremy. Admission is free with a special 2-for-1 Miller Lite Beer offer.
HUMORIST BILL BELLAMY WILL PERFORM AT THE SUNCOAST
Drawing from his real-life experiences growing up in New Jersey, Bill Bellamy will bring his comic routine to the Suncoast Showroom, Feb. 9 and 10. In June 2012, Bellamy's "Crazy Sexy Dirty" comedy special debuted on Showtime and is available on DVD. He currently stars in the syndicated comedy "Mr. Box Office." Suncoast tickets are available from $15.95.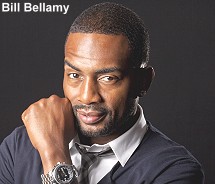 Bellamy made his feature film debut in 1997 in "Love Jones" and has gone on to star in numerous films, including "Any Given Sunday," "The Brothers" and "Lottery Ticket."
INVENTOR RAY KURZWEIL IS GUEST SPEAKER AT SMITH CENTER
Leading inventor of our time, Ray Kurzweil will appear at The Smith Center on Sunday, Jan. 27 as part of the Audi Speaker Series discussing his latest book, "How to Create a Mind, The Secret of Human Thought Revealed." Kurzweil has been described as "the restless genius" by the "Wall Street Journal," and "the ultimate thinking machine" by "Forbes." Tickets range from $24 to $59.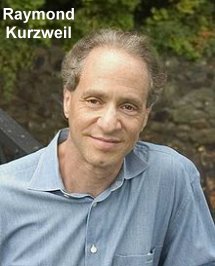 GOLD COAST CELEBRATES CHINESE NEW YEAR
The Gold Coast is embracing the Year of the Snake, an earthly symbol believed to bring mystery and delight, with Chinese New Year events and promotions, decorations and lucky citrus trees adorning the casino floor and restaurants Ping Pang Pong and Noodle Exchange serving authentic delicious dishes through February.
To celebrate, the Gold Coast will hold multiple gaming promotions, including a $99 slot tournament on Jan. 28 and 29, a $60,000 Bingo Bash on Feb. 25 and 26, and a $5,000 Hot Seat Grab on Feb, 27.
The Lohan School of Shaolin will perform a traditional Lion Dance through the casino on Feb. 13 at 7:30 and 10 p.m. The event includes several dragons, a percussion procession and characters that will make several stops in the casino to pull ceremonial lettuce from the ceiling and toss the leaves to spectators.Being hit by a piece of lettuce during a Chinese New Year parade is considered very lucky.
SHORT NEWS ITEMS
The "National Heads-Up Poker Championship" will return to NBC and NBC Sports Network covering Caesars Palace's invitational tournament featuring 64 of the world's most compelling poker players. Three original airings on NBC and three on NBC Sports Network begin March 14.
Dennis Bono, singer and host of the radio show "The Dennis Bono Show," has signed a new one-year contract with Michael Gaughan's South Point to continue his live radio show every Thursday at 2 p.m. in the hotel showroom.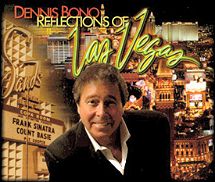 Bubba Gump Shrimp opened a new eatery last month in Harmon Corner serving shrimp and more from 11 a.m. to 1 a.m. Sundays through Thursdays and until 2 a.m. on the weekends.
Ranch House Kitchen at Town Square will present "Wino Wednesdays" featuring half-price bottles of select wine every Wednesday from 3 to 6 p.m. beginning Feb. 6.
Reminder…after a successful seven-month run, Da Vinci – The Genius will leave Imagine Exhibitions Gallery at The Venetian on Jan. 27.
Butch Bradley is the featured headliner at the new Sin City Comedy inside Planet Hollywood from Jan. 14-20 at 9 p.m.
On Sunday, Jan. 20, Hyde Bellagio holds its Winter Wonderland-themed XIV Vegas Sessions.
Chef Carla Pellegrino's new Meatball Spot at Town Square has introduced a new happy hour every Monday through Thursday from 3 to 6 p.m. in the bar area. Certain appetizers are $2.50 and cocktails are two-for-one.
Rice & Company at the Luxor will celebrate Australia Day on Saturday, Jan. 26 with the debut of the Thunder Roll, a sushi roll created in honor of the handsome blokes of Australia's Thunder From Down Under at the Excalibur. Available through January, it is $18 and only $9 on Jan. 26.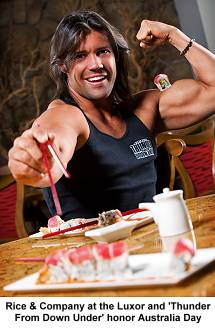 SEVEN RESORTS LAUNCH PROGRESSIVE BEAT POKER JACKPOT
Caesars Entertainment has introduced the Mega Beat Progressive Poker Jackpot to the Las Vegas poker market. On Jan. 10, seven participating Las Vegas poker rooms (Harrah's, The Quad, Flamingo, Bally's, Planet Hollywood, Caesars Palace and Rio) launched the Mega Beat Progressive Poker Jackpot starting at $200,000. With a progressive model, the jackpot has the potential to climb to more than $1 million making it one of the largest promotional poker jackpots in the casino entertainment industry.
This multi-casino promotion offers poker players of all skill levels the opportunity to play for a chance at life changing money. The Mega Beat Progressive Poker Jackpot will award not only the losing hand and winning hand but all players actively playing in any of the participating Caesars Entertainment poker rooms.
Column Continues Below Advertisement
CONTINUE ON TO...:

THIS WEEK'S >LAUGHLIN NEWS
LAST WEEK'S >LAS VEGAS NEWS
>VEGAS VIEW FULL NEWS ARCHIVES
Return to >"Heard Around Town"
Return to >Las Vegas Leisure Guide