COLORADO RIVER BLUEGRASS FESTIVAL SET FOR FEBRUARY

The Aquarius Resort and Bullhead Area Chamber of Commerce will present the Colorado River Bluegrass Festival at the Bullhead City Park at 1251 Highway 95 in Arizona, Feb. 13-15. The event will feature James King, Bluegrass Patriots, Lost & Found, Rarely Heard, and more.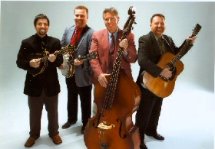 Gates open Feb. 11 at 8 a.m. and dry camping is $10. Adult admission is $15, $5 for ages 7-17, and free for 6 and under. There will be a Sunday Morning Service and Gospel Hour. For more information, call 928-201-5819 or 928-768-5819.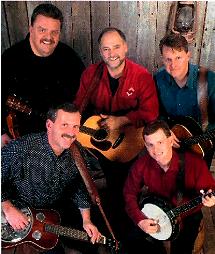 The Bluegrass Patriots have been recognized as one of the top traditional bands in bluegrass. Their highly acclaimed "When You and I Were Young, Maggie" received nationwide attention in 1991, when the title cut appeared on "Bluegrass Unlimited's" National Bluegrass Survey for several months. The CD received a prestigious Highlight review in "Bluegrass Unlimited."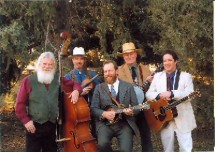 TONY ORLANDO HEADLINES HARRAH's
Tony Orlando will perform in the Fiesta Showroom at Harrah's, Feb. 7-9. Orlando is the voice behind such hits as "Candida," "Knock Three Times," "He Donít Love You," and "Tie A Yellow Ribbon Round The Ole Oak Tree." For more than 25 years, he has appeared on the "Jerry Lewis Labor Day Telethon" and has an earned a star on the Hollywood Walk of Fame. The multi-talented performer has graced many stages from concert halls to theaters to television.
THE GRASS ROOTS SET TO HEADLINE AT TROPICANA EXPRESS
The Grass Roots starring Rob Grill will headline at the Tropicana Express in the Pavilion Showroom on Feb. 7 at 8 p.m. Tickets are $20, 25 and $35, call 800-243-6846.
The Grass Roots are a highly successful rock and roll group that consistently produced quality music in their heyday from 1966 to 1975. Although they never attained a No. 1 hit on the charts, they were consistently in the top end of popular music in the turbulent rock music scene. Radio play was a big factor in their history. They managed to be one of the top picks of disc jockeys and enjoyed frequent requests from listeners.
From 1967 to 1972, The Grass Roots set a record for being on the Billboard charts 307 straight weeks. They are one of only nine bands that have charted 29 or more Top 100 Billboard singles. They have sold more than 20 million records worldwide. They hold the all time attendance record for a one act, the US concert of 600,000 people on July 4, 1982, in Washington, DC.
They have appeared on more than 50 national television shows. Many of their hits are still seeing heavy rotation on oldies stations. They achieved one platinum album, two gold albums, 13 gold singles and charted singles a total of 29 times. In their home state of California, they were rock and roll legends and enjoyed heavy rotation of their songs as local heroes.

TOP OF NEXT COLUMN
IT's TIME FOR THE ANNUAL CLOUD's JAMBOREE
The Cloud's Jamboree 8th annual International Rock, Gem, Jewelry, Arts-Crafts & Mineral Show is taking place this month at the Avi. The indoor portion of the show is running Jan. 9- 18 inside the River Garden Pavilion and the outdoor area part of the show through Jan. 31. Hours are from 10 a.m. - 6 p.m. (Nevada time) and it's free to browse.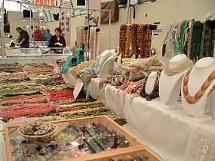 There are more than 250 tables of precious, semi-precious stones, jewelry and exotic minerals from all over the world along with arts and crafts.
PROSPECTORS, SHOOTERS AND INDIANS, OH MY!
The Mojave Events Crossing has scheduled the following upcoming events: Gold Prospectors of America - Jan. 24 and 25; Mounted Shooters of America - Jan 31-Feb 1; and Fort Mojave Tribe Pow Wow - Feb. 20 and 21. For information, call 928-330-2505.
The Gold Prospectors of America's show includes seeing the latest in prospecting equipment, experiencing live demonstrations for many prospecting products, and learning about the latest techniques from qualified prospectors during lectures such as basic prospecting, the Alaska Expedition and metal detecting. Attendees can also try their hand in the gold panning contest. There's a $5 entry fee and the winner takes all and a trophy.
George "Buzzard" Massie started the Gold Shows more than 35 years ago to expose the public to modern day prospecting and treasure hunting. You can meet his son Tom Massie from "Gold Fever" as seen on the Outdoor Channel and get a free autographed photo.
Admission is $5 for adults and free for kids 12 and under. The first 100 paid attendees will receive a vial with gold. Shows hours are 10 a.m. - 5 p.m. Mounted Shooting is one of the fastest growing equestrian sports in America today. It's the combination of a fast paced timed equestrian sport and shooting two .45 caliber single action revolvers loaded with special blank ammunition. Competitors ride a variety of courses requiring precision control of the horse. At the same time the rider must be ready to shoot 10 balloon targets at a gallop or at least riding as fast as he can safely. Scoring is based on time running the course plus a five second penalty for each target missed or barrel knocked over. Competitors are grouped in classes based on experience and wins, with classes for Men, Ladies, Seniors, and Outlaws (under 12).
The Fort Mojave Tribe Pow Wow will show off its tribe's rich culture and history. Mojave Indians are Pipa Aha Macav - "The People By The River." The Fort Mojave Indian Tribe is a federally recognized sovereign Indian nation with 32,000 acres of land in Arizona, Nevada and California. An annual Pow Wow each February brings Native Americans from tribes across the United States to a celebration that includes dance and music competitions and displays of many aspects of tribal culture. For information, call 760-629-4591.
In addition, make a note that the new dates for the American West Barrel Classic are March 20-22 and not April 10-12.



CONTINUE ON TO...:
>THIS WEEK'S LAS VEGAS NEWS
>LAST WEEK'S LAUGHLIN NEWS
>VEGAS VIEW FULL ARCHIVES
>Return to "Heard Around Town"
>Return to Las Vegas Leisure Guide