EDGEWATER HIGHLIGHTS TEMPTATIONS MUSIC

The Temptations' famous repertoire, which includes R&B, doo-wop, funk, disco, soul, and adult contemporary music, will be heard at the Edgewater's E Center on Jan. 14 at 8 p.m. Tickets start at $15.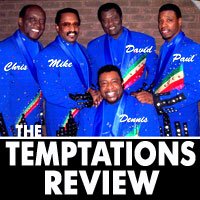 The show will feature Dennis Edwards, who was the first new Temptation to enter the group after their "classic five" heyday. The Temptations racked up five Grammys, 14 Gold Albums, 38 Billboard Top 40 hits, and were Rock 'n' Roll hall of Fame Inductees. Among the group's hits were songs like "Papa was a Rolling Stone," "I Can't Get Next to You," "Just My Imagination," and "I'm Gonna Make You Love Me."
AQUARIUS HOLDS BEER PONG COMPETITION
The Aquarius Beer Pong Competition will be held Friday-Sunday, Jan. 13-15, inside the Splash Cabaret for cash prizes. The event for singles and teams is presented by Murphy Broadcasting and Budweiser and taking place during the annual SCORE weekend. Entries can be purchased online at AquariusResortCasino.com or call 800-662-5825.
Tables will be set with 10 cups of beer at each end in a triangular formation. During the game, players will try and land ping pong balls in cups on their opponent's side by either bouncing or tossing the ball. If the ball lands inside a cup, the opponent must drink the contents. The first player to clear their opponent's cups wins the round.
Singles will compete on Friday, Jan. 13 for their share of $600 in cash. Registration is from 6 to 8 p.m. with the competition at 7 p.m. (NV time). Entry fee is $10 per person, or $5 for hotel guests. The top three players will compete in a three-cup playoff, with the winner getting $300 cash and two free entries into the team competition. Second and third place finishers win $200 and $100.
Teams will compete at 7 p.m. on Saturday and Sunday. Registration is $20 per team, or $15 for hotel guests from 6 to 8 p.m. Cash prizes totaling $1,200 will be given away each day.
RIVERSIDE RESORT LINES UP VARIETY OF HEADLINERS
The Riverside Resort's upcoming star lineup this month in Don's Celebrity Theatre includes: Doug Kershaw Jan. 11-15; The Kingston Trio Jan. 17-22; and The Vogues Jan. 24-29. Tickets range from $30 to $32 for the 7 p.m. shows.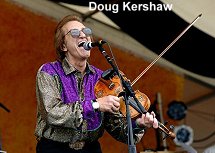 Doug Kershaw, known as the "Ragin' Cajun," is a fiddle player extraordinaire. Since his early days on a Louisiana bayou, he still takes a fiddle beyond what most people think possible; often, wearing out two or three bows per song while playing, dancing and singing at the same time. Kershaw has mastered more than 20 instruments.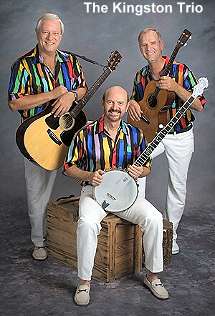 In 1957, The Kingston Trio emerged from San Francisco's North Beach club scene and brought the rich tradition of American folk music into the mainstream for the first time. During the late 50s and early 60s, the trio enjoyed unprecedented record sales and worldwide fame. Through changing times, the group has continued to play their warm-hearted brand of music.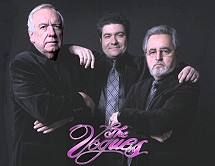 The Vogues were inducted into the Vocal Group Hall of Fame in 2001 and remain one of the top vocal groups on the oldies scene today even though their first hit, "You're the One," was released over 40 years ago.
LAUGHLIN REVS UP FOR ANNUAL SCORE RACE
The annual SCORE (Southern California Off Road Enthusiasts) "Laughlin Desert Challenge" race will be held at the Laughlin Event Center and on a course throughout the desert, Jan. 12-15, for the 17th straight year.
Motorsports fans and racers from across the United States, Mexico, Canada, Germany and Denmark will convene for the popular race event, which is the first major motorsports event of the year in the United States. It will be held Friday through Sunday and launch the five-race 2011 SCORE Desert Series, the World's Foremost Desert Racing Series.
Two-time champion B.J. Baldwin along with former champions Robby Gordon, Rob MacCachren and brothers Mark Weyhrich and Gary Weyhrich will return to lead a stellar field of 29 SCORE Trophy-Trucks.
With 19 classes of cars and trucks divided into five groups, the single race is divided into multi-lap segments split over two days. Starting at 7 a.m. on Saturday and Sunday, each group will race a pre-determined amount of laps over the fan-friendly 6.25-mile loop. The featured SCORE Trophy-Truck division will run eight laps over the 6.25-mile course at 1 p.m. each day followed by the unlimited Class 1 open-wheel desert race cars that will run their eight laps at 3 p.m. each day.
TOP OF NEXT COLUMN
LOU RAGLAND's INK SPOTS VISIT THE AQUARIUS
Lou Ragland's World Famous Ink Spots will take the stage at the Aquarius Pavilion on Jan. 28 and 29. The faces of The World Famous Ink Spots may be different, but the sound that has entertained generations remains the same. Enjoy tunes such as "If I Didn't Care," "I Don't Want To Set the World On Fire," and "We Three." Tickets are $10 at the front desk prior to the shows at 5 and 8 p.m. on Saturday and 2 p.m. on Sunday.
Throughout his career, singer, songwriter, guitarist and producer Lou Ragland has performed with a variety of groups including George Holmes' Ink Spots, the Tredwell Drifters Show, Seven Miles High, Billy Ward and the Dominoes, Hot Chocolate and The Great Lakes Orchestra.
FRANKIE VALLI & THE FOUR SEASONS VISIT THE EDGEWATER
Rock & Roll Hall of Famers, Frankie Valli & The Four Seasons will perform at the E Center at the Edgewater on Saturday, Jan. 21. Tickets start at $35.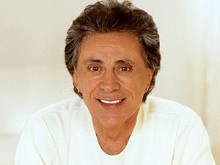 With his distinctive voice and pop music icon stature, Valli produced No.1 hits in the 60s, 70s and 80s with more than 100 million records sold. With the Four Seasons, Valli's first hit tune, "Sherry," crystallized the popular doo-wop music of the 50s. With Valli's amazing falsetto as its trademark, the Four Season's sound became one of the most enduring with major hits such as "Big Girls Don't Cry," "Walk Like a Man," "Candy Girl," "Dawn," "Can't Take My Eyes Off of You" and "Oh What A Night."
'COMEDY ON THE EDGE' IS AT THE EDGEWATER
Comedians Jerry Torres and Brandon Vestal will perform at "Comedy on the Edge' at the Edgewater on Friday, Jan. 13, followed by Leif Skyving and Sherry Japhet on Jan. 14-15.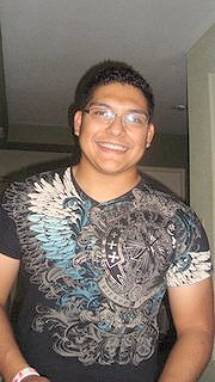 Writer - actor Jerry Torres claims he's just a comic who talks about his life with its everyday embarrassments. His father is Puerto Rican and mother Colombian but Torres turned out much whiter than most Latinos. He started experimenting with comedy in 1993 and has performed across the country.
Brandon Vestal's comedy has been referred to as "extremely powerful." An example is FEMA handing out Brandon's comedy CD instead of water and shelter. In the latest version of the senate health care bill, Brandon's comedy replaced the "public option" as a way to insure the uninsured.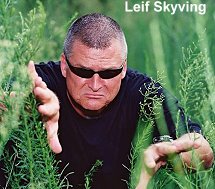 Leif Skyving began his career at the world famous Comedy store in L.A., and has since performed in clubs across the United States and Canada. Skyving's sharp wit focuses on current topics and whatever happens to be bothering him. He has an "alter ego," Curt Sudden, a no-nonsense kind of a guy, who may appear at any time and plays a mean harmonica.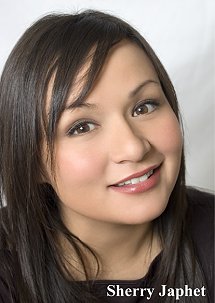 Sherry Japhet, who resides in Idaho as a Pseudo Asian, her dad was an American GI and mother a Thai bride, fuels her comedy by struggling to understand her foreign-born mother and striving to find her identity in a closed-minded town. She started doing comedy in Boise, Idaho. Nationally she was featured in "Parade" magazine and on NBC in conjunction with Nickelodeon's "Funniest Mom in America" contest.

"Comedy on the Edge" is held in the Inferno Nightclub/Edgewater Showroom every Friday through Sunday at 7 p.m. Each show highlights two stand-up comedians. Upcoming acts include: Jan 20 Dax Jordan and Danny Morris; Jan 21-22 Andrew Norelli and Alli Breen; Jan. 27 Dave Johnson and Angel Ace Guillen; Jan. 28-29 Bill Campbell and G. King; Feb. 3 Ron Shock and Cory Robinson. Tickets are $10 at the Edgewater Casino Cage or the door.

EVENTS LIVEN UP THE SCENE IN LAUGHLIN

Bring out the clothes from the 1950s on Jan. 21 for the "Shake, Rattle & Roll Sock Hop Dance" in the Avi Grand Ballroom from 6 – 9 p.m. Music will be provided by Shake, Rattle & Roll playing classic '50s rock 'n' roll songs. In addition, there will be a "Best Themed Threads" contest with $100 in Xtra Bucks Bonus (free cash play) going to best male outfit (think tight jeans, rolled up sleeves, greased hair) and female outfit (think poodle skirts and pony tails).

"Taste of Laughlin" is a food festival taking place Jan. 27-29 on the Riverwalk between the Colorado Belle and Edgewater. The event will feature food and beverage booths offering dishes from the restaurants within the two resorts and live music from 4-9 p.m. on Friday, noon – 9 p.m. on Saturday, and noon – 6 p.m. on Sunday. It's free to listen to music and food and beverages are sold separately.

Tom & Sharon's Dance Party held at the Riverside features swing and country to ballroom and Latin dancing. Upcoming Saturday dates are: Jan 14, 28; Feb 11*, 25; and March 17*, 31 from 1:30 - 5 p.m. Dates with an asterisk mean Zumba parties are being held after the ballroom dance parties. Admission is free.


CONTINUE ON TO...:

>THIS WEEK'S LAS VEGAS NEWS
>LAST WEEK'S LAUGHLIN NEWS
>VEGAS VIEW FULL ARCHIVES
>Return to "Heard Around Town"
>Return to Las Vegas Leisure Guide