EDGEWATER WILL HAVE DON RICKLES POKING FUN!

Award winning comic Don Rickles, also affectionately known as "Mr. Warmth," will headline The E Center at the Edgewater on Jan. 12. As one of comedy's most famous funnymen, Rickles has appeared in top showrooms and concert halls worldwide for more than 55 years. He recently received the Johnny Carson Award for Comedic Excellence. Tickets for his 8 p.m. show range from $25 to $80.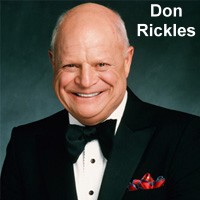 THE ASSOCIATION PERFORMS AT AQUARIUS PAVILION
The popular sixties rock 'n' roll band The Association will be presenting their classic No.1 Grammy nominated hits such as "Cherish," " Never My Love" and "Windy" at the Aquarius Pavilion on Saturday, Feb. 9 at 7 p.m. and Sunday, Feb. 10 at 2 p.m. Tickets are $15 and $20.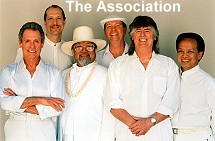 The Association has sold more than 80 million records, tapes, CDs and DVDs earning six gold discs and two platinum discs. The group was formed in 1965 after the breakup of the band "The Men." They first started performing in Southern California coffeehouses and colleges before breaking through to famous venues.
Despite their success, members of The Association parted ways in 1972, but then reunited for what was supposed to be a one-time only reunion performance for a cable television music special in 1979. Ironically, the group has been back playing together and traveling the globe ever since. In 2003, the group was inducted into The Vocal Group Hall of Fame.
FUNDRAISING CAR SHOW WILL HAPPEN AT THE RIVERSIDE
River Cruizers car club will present "Cruizin' on the River," an annual winter charity fundraising car show, in the Riverside's South Parking Lot, Jan. 17-20. Events will include Show n' Shine with all years, makes and models street rods, muscle cars, classics, specialty trucks, 4X4 and motorcycles. There will be contests, raffles, a poker walk, an indoor ladies luncheon and fashion show, poker run, auto parts swap meet, vehicles for sale in a car corral, vendors, DJ music, a parade of cars and more.
Event hours will be noon – 6 p.m. on Thursday; 8 a.m. – 6 p.m. on Friday and Saturday; with a 7 a.m. breakfast followed by awards at 7:30 a.m. on Sunday. There will be a small fee to view cars. For more information, visit rivercruizers.com.
GEM SHOW WILL SET UP AT THE EDGEWATER
The Gem, Mineral, Jewelry & Bead Show will take place at The E Center at the Edgewater, Jan. 18-27, and feature gold, silver, minerals, fossils, all kinds of jewelry and hourly door prize drawings. Hours are 10 a.m.-6 p.m. daily except Sunday when the show will close at 5 p.m. Admission is free. For information, visit showsofintegrity.com.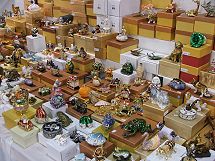 MARC YAFFEE–LEIF SKYVING WILL APPEAR AT EDGEWATER
Every weekend, Friday - Sunday, the Edgewater showcases two different stand-up comedians performing at 7 p.m. Tickets are $10.
Upcoming comedians include: Jan 11-13-Marc Yaffee and Adam Stone; Jan 18-20-Leif Skyving and Lew Sall; Jan 25-27-Rick Pulido and Jayson Cross; Feb. 1-3-Jerry Torres and Cory Robinson; Feb. 8-10-Dennis Ross and Amy Snowden; Feb. 15-17-Phil Perrier and Sam Ridley III; and Feb. 22-24-Heath Harmison and Justin Berkman.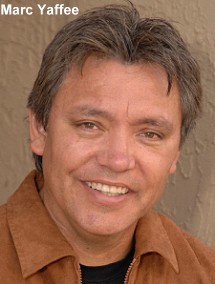 Edgy and funny Marc Yaffee will appear with Adam Stone. Yaffee adopted at birth takes audiences on his journey discovering his Native American roots. He promotes laughter as he pokes fun at the seemingly endless contradictions in his life. People from all walks of life can relate to his original material. Yaffee is the co-founder of Pow Wow Comedy Jam.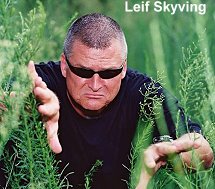 Leif Skyving, who will be appearing with Lew Sall, began his career 20 years ago at the world famous Comedy Store in Los Angeles. His sharp wit focuses on current topics with him venting about whatever happens to be bothering him. Skyving has an "alter ego" with a dark side, Curt Sudden, a no-nonsense kind of a guy who may appear at any time and plays a mean harmonica.
TOP OF NEXT COLUMN
IT'S CHILI COOK-OFF TIME AT THE GOLDEN NUGGET
The Golden Nugget Laughlin's Chili Cook-Offs will be held in the resort's front parking lot, Jan. 12 and 13, and promote back-to-back chili cook-offs. The Laughlin Regional will be on Saturday followed by the Nevada State competition on Sunday.
Both cook-offs have the same format: three categories in each cook-off of red chili, green chili and best salsa. Both days, cooking for green starts at 10 a.m. with turn-in at 1 p.m.; cooking for red starts at noon with turn-in at 3 p.m.; and salsa turn-in at 11 a.m. First place in each chili category wins $1,000 and all entry fees for salsa will be returned as prize money.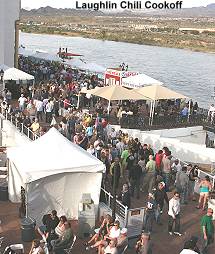 The entry fee is $35 for each day for red chili cookers and $20 for green. In addition, each entrant must supply a minimum of one-gallon of chili for the "People's Choice" category. The entry fee for salsa is $10. The public can buy taster kits and music and other events will embellish the event. For information, visit chilicookoff.com.
EDGEWATER-BELLE PROMOTES 'TASTE OF LAUGHLIN'
The chefs from the Edgewater and Colorado Belle will be cooking a variety of dishes for the "Taste of Laughlin" taking place Jan. 18-20 on the Riverwalk between the two resorts. Multiple food booths will be set up along with a beer garden and classic rock 'n' roll music will be provided by Lil Elmo & The Cosmos. Event hours will be 4-9 p.m. on Friday; noon-9 p.m. on Saturday; and noon to 6 p.m. on Sunday. Food and beverages will be sold separately.
ELVIS SHOW AND KINGSTON TRIO ON RIVERSIDE LINEUP
Famous Elvis impersonator Don Rose, who has portrayed the King for 37 years, is one of the most famous Elvis tribute artists in the Tri - State Area. His show "Happy Birthday to the King Starring Don Rose" will be performed Jan. 8-13 in Don's Celebrity Theatre. Tickets are $30 for his 7 p.m. shows.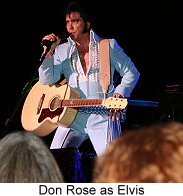 Following Rose will be The Kingston Trio, Jan. 15-20. In 1957, the threesome emerged from San Francisco's North Beach club scene to take the country by storm with their American folk music that made it into the mainstream for the first time. During the late 50s and early 60s, they enjoyed unprecedented record sales and worldwide fame. Tickets are $32 for their 7 p.m. concerts.
THE TROPICANA IS HOLDING A POLKA FEST
The Tropicana is holding a Polka Fest, Jan. 10-12, in the Pavilion at the Tropicana with dancing and live music provided by The Varitones and Polka Power California. This event on Thursday is free for the public from 2 to 8 p.m.
On Friday and Saturday, in addition to live music and dancing from 2 to 9 p.m., there will be a Polish-inspired buffet. Tickets are $25 for Friday and $30 for Saturday.
If you don't polka Delgado's dance instructors will teach dance lessons for $10 from noon to 12:45 p.m. and 1 to 1:45 p.m.
MISCELLANEOUS CLIPS
Williams and Ree will perform in the Grand Ballroom at the Avi on Saturday, Jan. 26 at 7 p.m. Tickets are $25 and $30.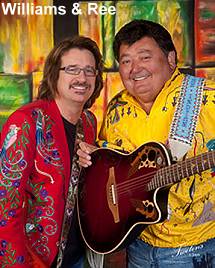 The Colorado River Bluegrass Festival will be held at the Bullhead Community Park Feb. 8-10 and feature bluegrass bands Dailey & Vincent, Ronnie Reno, Lost & Found, James King, Chris Jones and more. This event will include food booths and vendors. For information, visit coloradoriverbluegrassfestival.com.

Guests can catch the Live MMA bouts - World Fighting Championships on Saturday, Jan. 19 at the Avi in the Grand Ballroom at 7 p.m. This Pro Cage Fights event will feature some of the top pros. Tickets are $25 in advance and $30 at the door.

Last month, seven poker players split their share of $40,000 in total prize money at the Aquarius Casino Resort's 2012 Let it Ride Tournament held on Dec. 8-9. More than 380 people participated in the two-day tournament.

Veterans and a guest can get a free meal at the Roundhouse Buffet at the Tropicana on Wednesday, Jan. 23 by using their veterans edition Trop Advantage Card or joining for free.

The Tropicana is holding its monthly $10,000 Cold Cash Blackjack Tournament, Jan. 18-20. Entry is $50 or you can earn free entry with 10 hours of rated table games play and a 50 percent bonus payout with a qualified hand during live table games play.

Later in the month on Sunday, Jan. 27, the Tropicana will hold the $2,500 River Fund Slot Tournament from 10 a.m. to 4 p.m. It's just $10 or five non-perishable food items to enter. Win up to $1,000 in free slot play. All proceeds benefit the River-Fund and the Colorado River Food Bank.

The Dance Club at the Riverside has set the following dates for their Tom & Sharon's Dance Party: Jan19; Feb 9 and 23; March 16 and 30; April 13; May 18; and June 8 and 29. These Saturday dance events from 1:30 – 4 p.m. go from swing and country to ballroom and Latin dancing. There is an admission fee. For details on parties or dance classes, call Tom and Sharon Craddock, 928-444-4067.


CONTINUE ON TO...:
THIS WEEK'S >LAS VEGAS NEWS
LAST WEEK'S >LAUGHLIN NEWS
>VEGAS VIEW FULL ARCHIVES
Return to >"Heard Around Town"
Return to >Las Vegas Leisure Guide