BOYZ II MEN SIGN UP FOR EXTENDED RESIDENCY AT MIRAGE!

R&B sensation Boyz II Men with members Nathan Morris, Wanya Morris and Shawn Stockman will begin an extended 78-show residency at The Mirage on March 1 that will run through Dec. 29, 2013.

Formed in 1990, four-time Grammy Award-winning Boyz II Men holds the distinction of being the best-selling R&B group of all time with more than 60 million albums sold worldwide. Shows at The Mirage will be highlighted by the trio's performance of hits including "Motownphilly" and "It's So Hard to Say Goodbye to Yesterday," as well as surprises. Tickets are $39.99, $49.99 and $59.99.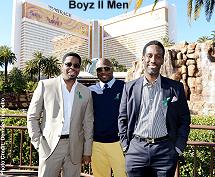 Column Continues Below Advertisement
SAMMY HAGAR WILL CELEBRATE CANTINA'S THIRD ANNIVERSARY
Sammy Hagar's Cabo Wabo Cantina inside Miracle Mile Shops at Planet Hollywood will host a blowout anniversary celebration with a free special performance by the Red Rocker himself on Saturday, Feb. 9. Cabo UNO, his house band from the original Cabo Wabo in Cabo San Lucas, are flying in to kick off Hagar's Third Anniversary Bash on Feb. 6 and will perform each night.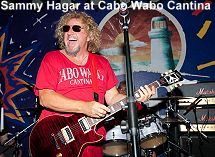 IMAGINE DRAGONS HEADLINE AT THE JOINT
This year's breakout rock band Imagine Dragons, who have captivated fans globally with their platinum-selling single "It's Time," are on their first headlining North American tour with supporting acts New Zealand-based band Atlas Genius and Los Angeles alternate-rock trio Nico Vega. Vegas' very own rockers will take over The Joint at the Hard Rock on Saturday, Feb. 9. Tickets start at $25.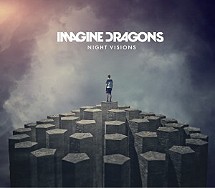 Imagine Dragons are touring in support of their full-length debut album "Night Visions," which debuted at No. 2 on the "Billboard" album chart. The success of "Night Visions" has been fueled not only by the band's thrilling live touring show but also their high-profile TV appearances.
'MISS AMERICA PAGEANT' RETURNS TO LAS VEGAS
The final night of The "2013 Miss America Pageant "competition will be broadcast live from Planet Hollywood on Jan. 12 on ABC. Celebrity judges include: Bradley Bayou, fashion designer; Cheryl Burke, award-winning dancer, choreographer and television star; Sam Champion, anchor of ABC's "Good Morning America;" Mary Hart, former host of "Entertainment Tonight;" Daymond John, star of ABC's "Shark Tank;" McKayla Maroney, Olympic gold medal gymnast; and Katie Stam Irk, Miss America 2009.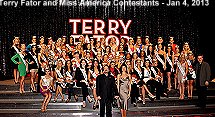 During their visit, The Mirage headliner Terry Fator welcomed all 53 contestants from the Miss America Pageant organization to his show and brought them on stage.
GOLDEN BOY PROMOTIONS HOLDS EVENT AT COSMOPOLITAN
Golden Boy Promotions will hold its world-class professional boxing debut event at The Cosmopolitan on the eve of the Super Bowl, Saturday, Feb. 2, with a tripleheader. Tickets are $30, $60 and $80; visit www.goldenboypromotions.com
Headlining the card in a 10-round welterweight bout to be televised on FOX Sports Networks, FOX Deportes and FUEL TV will be unbeaten power puncher Frankie "Pitbull" Gomez taking on his stiffest test yet with Houston's Lanard Lane. Plus, Mayweather Promotions' undefeated junior welterweight prospect Mickey Bey Jr. and 2012 United States Olympian Joseph "Jo Jo" Diaz Jr. will fight in separate televised matchups.
'AMERICAN IDOL' KRIS ALLEN, VISITS THE HARD ROCK
Pop artist and "American Idol" winner, Kris Allen, will be visiting the Hard Rock Cafe on the Strip Saturday, Feb. 9 at 7 p.m. Tickets are $20 in advance, $25 day of show and $50 for Golden Circle with pre-show meet and greet.
The Arkansas native won the hearts of millions when he won the eighth season of "American Idol." Shortly thereafter Allen released his self-titled debut album in 2009 which featured the 1.7 million-selling hit single "Live Like We're Dying." For Allen's new album "Thank You Camellia," love is the starting point of the album in which he co-wrote every song.
STRIP'S CASINO ROYALE NAMED A BEST WESTERN PROPERTY
Owned by Thomas Elardi, the 149-room Casino Royale is becoming a Best Western Plus property and the only chain hotel in the middle of the Strip. Hotel amenities include a seasonal outdoor pool, a 24-hour fitness center and on-site restaurants including Denny's, Outback Steakhouse and a food court.
JOSE FELICIANO WILL PERFORM AT SUNSET STATION
Jose Feliciano, recognized as the first Latin artist to cross over into the English music market, will appear at Club Madrid at Sunset Station on Saturday, Jan. 19 at 8 p.m. Tickets are $29, $39 and $49.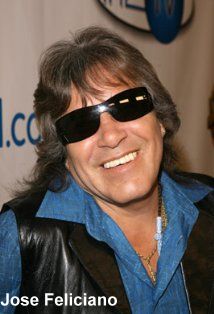 Feliciano has been awarded more than 45 gold and platinum records, received 19 Grammy nominations and earned nine Grammy Awards. He released his debut single "Everybody Do the Click" in 1964. In 1968, his cover of The Doors' hit single "Light My Fire" reached No. 3 on the U.S. pop charts, selling more than one millions copies and reaching gold certification. In 1970, he wrote and released an album of Christmas music, including the single "Feliz Navidad," which is recognized as one of the most-played Christmas songs around the world.
CANON HOLDS 14TH FUNDRAISER FOR MISSING CHILDREN
For the 14th year while visiting the CES show in Las Vegas, Canon U.S.A. with their Canon4Kids program will hold a fundraiser for the National Center for Missing & Exploited Children (NCMEC). A star-studded Celebrity Red Carpet Reception will be held at the Bellagio on Jan. 9 followed a Celebrity Golf Tournament on Jan. 10.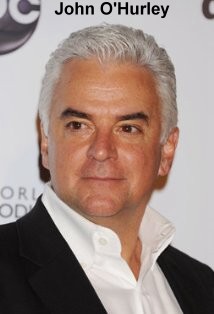 The benefit fundraising reception will be emceed by award winning actor John O'Hurley with special guest John Walsh of "America's Most Wanted." Mark Steines with "Entertainment Tonight," Alice Cooper, Patrick Warburton, from "Rules of Engagement," Richard Burgi from "Desperate Housewives," comedian Bill Engvall, plus more than 40 celebrities will be in attendance. Since 1998, Canon and NCMEC have collaborated to educate the public about the issue of child abduction.
DISTINGUISHED PUBLISHING COMPANY HOLDS FUNDRAISER
Twenty years ago entrepreneur Carole Bellmyre founded the Distinguished Publishing Company and started publishing hardbound directories honoring Nevada's women and later men in hundreds of professions for their and leadership and their contributions. The award-winning "Distinguished Women & Men in Nevada" pictorial-biographical books are considered influential reference directories and placed in the Nevada Archives.
The 20-year anniversary will be celebrated with a black tie dinner at the MGM Grand Conference Center on Thursday, Jan. 10 with proceeds going to the Distinguished Scholarship Fund at the University of Nevada, Las Vegas and College of Southern Nevada. For more information, visit http://distinguishedwomenandmen.com/.
IT'S MURDER TIME AT DON'T TELL MAMA DOWNTOWN
It is murder mystery time with Jay Joseph's "Music Can Be Murder" show on Jan. 27 at 7 p.m. at Don't Tell Mama downtown. The venue is holding its first Big Band Extravaganza with two rival bands unknowingly being on the bill together. The 90-minute show includes the singing group Dangerous Curves. Advance tickets are $16 and $18 at the door. For information, visit blog.atomlasvegas.com or call 702-497-7936.
THE PALAZZO UNVEILS THE PALAZZO ROSE
Amid a display of 6,500 roses, Chris Harrison, host of ABC-TV's "The Bachelor," led the unveiling of the newest variety of red rose, called The Palazzo Rose, named after the famed Las Vegas resort. The ceremony was attended by representatives of the flower's breeders and growers, which was developed in the Netherlands. The new deep crimson red rose will be offered exclusively at the resort for one year and also be a part of the resort's Las Vegas wedding program.
TOP OF NEXT COLUMN
THE JOFFREY BALLET PERFORMS AT THE SMITH CENTER
The Joffrey Ballet, co-presented by Nevada Ballet Theatre and The Smith Center, will perform on Jan. 22 and 23 at 7:30 p.m. at Reynolds Hall. They were the first company to appear on television, the first to perform at the White House, the first American company to visit Russia, and this will be their very first appearance at The Smith Center. The troupe will perform unique pieces ranging from a rare classic to a modern masterpiece, and even a Jane Austen-inspired ballet.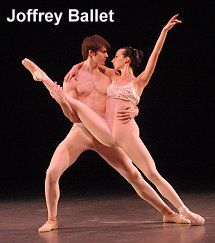 SECOND PINK'S HOT DOG OPENS IN VEGAS
Block16 Hospitality, which is owned and operated by local hospitality entrepreneur Billy Richardson and Chef Anthony Meidenbauer, has opened their second Pink's Hot Dogs in Las Vegas at the Red Rock Casino. Their first Pink's is located at Planet Hollywood.
RICK THOMAS BRINGS MAGIC TO THE SUNCOAST
Returning to Las Vegas after a six-month tour in Asia, illusionist Rick Thomas, who previously headlined in Las Vegas for 15 years, will perform at the Suncoast Showroom Jan. 19 and 20. Tickets start at $15.95 for his 7:30 p.m. show.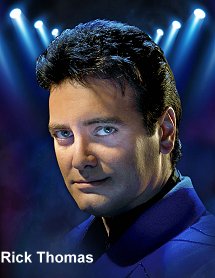 Thomas, who began his magical career at age 7, weaves magic, music and dance into his show. At 13, he began performing semi-professionally and by 18, he was performing at the Disneyland Hotel.
Thomas' background includes ballroom dancing, accounting for his graceful movements on stage. At age 5, Thomas, whose family was already active in the ballroom dancing arena, began teaming with his sister, Tamara, in ballroom dance competitions. Together they earned the title of Junior United States Ballroom Dancing Champions while both were in their teens.
SONS OF NORWAY HOST POPULAR LUTEFISK DINNER
The popular 15th Annual Lutefisk Dinner hosted by the Vegas Viking Lodge of the Sons of Norway will be held Saturday, Jan. 26 at 3 and 6 p.m. at the Boulder City Elks Lodge. Tickets for the fundraiser must be purchased by Jan. 20. Cost is $18 for adults and $5 for children 10 years old and younger. For information, call 702-869-5775.
ONGOING 'NASHVILLE UNPLUGGED' FEATURES SONGWRITERS
"Unplugged" hosted by singer/songwriters Brian McComas, who wrote and sang "I Could Never Love You Enough," and Aaron Benward of Blue County, who wrote and sang "That's Cool," will feature country songwriters James Otto and Jon Stone on Friday, Jan. 11 at 8 p.m. at the Rocks Lounge at the Red Rock Resort. Cover is $5 at the door.
Otto made his debut with the release of the single, "The Ball," which peaked at No. 45 on the "Billboard" country charts. His debut album, "Days of Our Lives" was released in 2004 and shortly after he joined MuzikMafia, a gathering of singer-songwriters founded by Big & Rich. In 2008, Otto co-wrote Jamey Johnson's single "In Color," which was nominated for a Grammy Award for "Best Country Song" and received an Academy of Country Music award for "Song of the Year."
Stone has written for some of country music's most accomplished performers, including Kenny Chesney, Blake Shelton, Rascal Flatts, Hank Williams Jr., Rhett Atkins, Jerrod Niemann and Chris Young, among others. After landing several publishing contracts, Stone penned Rascal Flatts' single "Me and My Gang," which became the title track of their multi-platinum album.
Upcoming country songwriters are Jason Deere on Jan.18 and Phil O'Donell on Jan. 25.
FUN MENTIONS
PURE Nightclub kicked of New Year's Eve weekend "Gangnam Style" with Korean superstar Park Jae-sang, PSY, celebrating his birthday with a special live performance.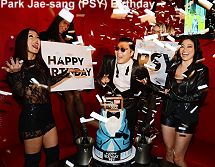 The Aria Buffet's completed remodel includes updated interior and exterior décor elements along with new culinary offerings.
The town's newest comedy club, Sin City Comedy at Planet Hollywood, features a rotating lineup of prominent headliners. Animated John Bizarre with his atypical vision on the human race is being featured from Jan. 7- 13.
Bonkerz presents "Comedy After Dark" shows in the Shimmer Cabaret at the LVH every Wednesday through Sunday at 10 p.m. The stand-up comedy spotlight will be on Grandma Lee, Jan. 9-Feb. 4.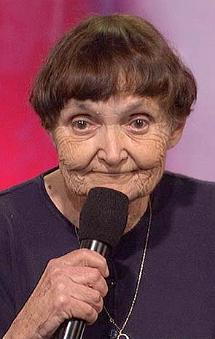 Reality stars, Ice-T and Coco Austin, dined together at Meatball Spot at Town Square last week.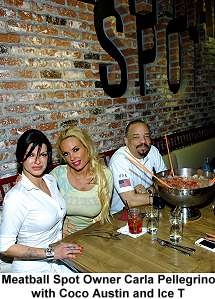 Señor Frog's at Treasure Island is hosting a football fiesta for playoffs through Sunday, Jan. 20 and for Super Sunday on Feb. 3. Sports fans will have guaranteed seating by purchasing any of the restaurant's signature football packages ranging from $240 to $396: The Rookie, The Veteran or The MVP.
Roy's restaurant is celebrating its 25th Anniversary with a Winter Prix Fixe three-course dinner for $25.95 through January.
Country rock singer Aaron Lewis' show at the Red Rock is "sold out. Lewis' latest solo effort, the full-length "The Road," was released in November 2012.
RETURNING BURNING ANGEL BRUNCH WILL BE AT RATTLECAN
Rattlecan, an urban burger concept from the creators of FIRST Food & Bar at The Venetian and Al Mancini, co-author of "Eating Las Vegas: The Essential 50 Restaurants," are partnering with Joanna Angel and the ladies of Burning Angel to put on the AVN (Adult Video News) brunch on Sunday, Jan. 20 from noon to 3 p.m. at Rattlecan. Cost is $50 and the brunch is limited to 40 guests, call 702-792-8932.
The Burning Angel Brunch is a way for fans to spend time up-close-and-personal with some of their favorite stars. The menu features passed dishes, made-to-order entrees and specialty shots and cocktails. Diners will receive a copy of "Eating Las Vegas" written by Vegas' top food critics Mancini, John Curtas and Max Jacobson. All guests will also receive the signature Pickleback shot, along with a token to ride the mechanical pickle – a drink concept that was inspired by Kleio at last year's Burning Angel Brunch.
CHATEAU NIGHTCLUB HOSTS ADULT ENTERTAINMENT PARTIES
Starlets of the adult film industry will celebrate the Adult Entertainment Expo and the AVN Awards with pre- and post-event parties at Chateau Nightclub at Paris. The racy weekend will be jumpstarted on Wednesday, Jan. 16 with some of the top Wicked Pictures girls hosting the sexy bash. The celebration will culminate with the Official Adam & Eve After Awards Party on Saturday, Jan. 19, hosted by adult film actresses Teagan Presley, Alexis Texas, Sophie Dee and Eva Angelina.
TWO ADULT FILM STARS HOST AVN BASH AT CRAZY HORSE III
Two adult industry starlets, Inari Vachs and Devon Michaels, will host a sexy soiree during the Adult Entertainment Expo at the Crazy Horse III gentlemen's club where both ladies are resident performers on Friday, Jan. 18. Both ladies will be signing autographs and pose for photographs.
Vachs was inducted into the AVN Hall of Fame in 2011and has appeared in more than 420 films. Michaels has starred in more than 250 films and been featured in fitness magazines.
JDRF HOPE & HEALTH DIABETES SYMPOSIUM WILL BE ON FEB. 23
The third annual JDRF Hope and Health Diabetes Symposium will be held with a Vendor Exhibit Hall on Saturday, Feb. 23 at Cashman Center.
Guest speakers with a variety of professional diabetes related backgrounds will offer information and insight during multiple sessions dealing with such topics as: diabetes management, the latest in treatment and research, good nutrition, physical activity, and mind/body well-being. Sessions for children will run simultaneously with the adult sessions and will include field games and age appropriate diabetes education.
During the afternoon session, attendees will also be able to take part in an open forum where they can ask specific questions of the experts. In addition, participants are welcome to view and interact with local diabetes management supply representatives in the Vendor Exhibit Hall.
Thanks to Anthem Blue Cross and Blue Shield Foundation, Hope and Health is free but you must register before Feb. 15 by visiting www.jdrflv.org. Lunch will be provided at no charge.
Column Continues Below Advertisement
CONTINUE ON TO...:

THIS WEEK'S >LAUGHLIN NEWS
LAST WEEK'S >LAS VEGAS NEWS
>VEGAS VIEW FULL NEWS ARCHIVES
Return to >"Heard Around Town"
Return to >Las Vegas Leisure Guide