TEMPTATIONS REVIEW WITH DENNIS EDWARDS VISITS EDGEWATER!

Flash back to the days of great Motown tunes with seven-time Grammy-award winning Dennis Edwards as he leads the Temptations Review in a retro concert performance on Saturday, Jan. 11 at 8 p.m. in the E Center at the Edgewater. Tickets are from $25 to $60.

Edwards began singing as a toddler, just two years old, in his father's church. He was the first new Temptation to enter the group after their "classic five" heyday, when he replaced David Ruffin as lead singer in July 1968. With his rougher gospel-hewn vocals, Edwards led the group through its psychedelic, funk, and disco periods. Two of the Temptations songs he appears on, "Cloud Nine" in 1968 and "Papa Was a Rollin' Stone" in 1972, won Grammy Awards.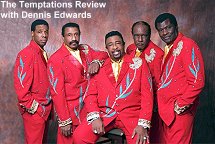 In 1984, Motown re-launched Edwards' solo career, and he had a hit with the 1984 single "Don't Look Any Further," which is a favorite of many fans. Edwards has received seven Grammy Awards and 14 Gold Records.
JANUARY ANNUAL OATMAN BED RACES COMING UP
The 24th Annual "Great Oatman Bed Races" will be held in Oatman, Ariz., on Saturday, Jan. 25. The actual "racetrack" is Main Street, which is Historic Route 66. The spirited contest is comprised of teams made up of five, four pushers and one rider, racing official beds only. Not only do they have to push their beds down the road for the fastest time but they also have to change the bed during the course of the race. That means they have to put sheets and pillow cases on an old fashioned metal bed before crossing the finish line. Ridiculous costumes and PJs are encouraged and there are prizes for the top three fastest times.
The parade of the beds down Main Street will be at 1 p.m. Arizona time and the races will start soon after. The cost for a team to enter is $50 and there is no charge to watch the races. For information, call the Oatman-Goldroad Chamber of Commerce at 928-768-6222. Oatman is located about a 40-minute ride from Laughlin.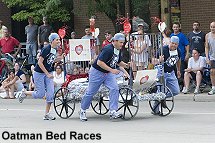 If you're thinking about entering a team, note that Oatman provides the "official" beds. All five team members must keep their hands on the bed when the bed is in motion. All team members must be 18 years or older. The rider must remain in bed during the entire race. Each bed pusher must put a pillowcase on one pillow. The bed must stay on course during the race. Unsportsmanlike conduct or rule violations will result in a five-second penalty or a disqualification of the entire crew with the decisions of the judges is final.
Another activity for the day will include a live Old West gunfight show set just before the start of the race.
THE KINGSTON TRIO BRING FOLK MUSIC TO THE RIVERSIDE
The Kingston Trio will perform in Don's Celebrity Theatre at the Riverside Resort Jan. 14-19 at 7 p.m. Tickets are $32.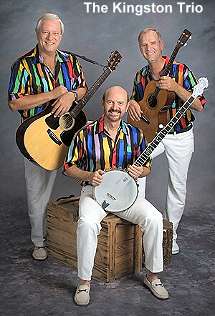 The Kingston Trio is an American folk and pop music group that helped to launch the folk revival of the late 1950s to late 1960s. In 1957, The Kingston Trio emerged from San Francisco to take the country by storm, bringing the rich tradition of American folk music into the mainstream for the first time. During the late 50s and early 60s, the trio enjoyed unprecedented record sales and worldwide fame, while influencing the musical tastes of a generation.
Their first album in 1958 had the hit recording of "Tom Dooley," which sold more than three million copies. The Kingston Trio released 19 albums that made Billboard's Top 100, 14 of which ranked in the top 10, and five of which hit the No. 1 spot.
Through changing times, the trio has played on and 56 years after "Tom Dooley" shot to the top of the charts, they are still on the road 30 weeks a year, bringing back great memories.
THE FLAMINGOS BRING SMOOTH SOUNDS TO THE RIVERSIDE
The Flamingos will appear at the Riverside Jan. 21-26 in Don's Celebrity Theatre at 7 p.m. Tickets are $32.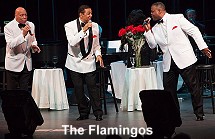 The Flamingos known as the "Ambassadors for Romance" is celebrating its diamond anniversary. Led by Rock and Roll Hall of Fame inductee Terry Johnson, The Flamingos perform their greatest hits including "I Only Have Eyes For You." In concert, The Flamingos expand their repertoire to include classic songs from the American Songbook, an inspiring video tribute honoring our troops, comedy and pure entertainment.
BOB KUBOTA AND TODD JOHNSON WILL VISIT THE EDGEWATER
On weekends from Friday through Sunday, two different comedians star at the Edgewater Showroom. Tickets are $10 for the 7 p.m. shows and ACCESS Club card receive a $2 discount. Future comedians include: Jan. 31 - Feb. 2 - Wayne Francis with Jimmy Abeyta; Feb. 7-9 - Marc Yaffee and Myk Powell; Feb. 14-16 - Dennis Ross and Gary Keshner; Feb. 21-23 - Leif Skyving and Lew Sall; and Feb. 28-March 2 - Davin Rosenblatt and Joe Currie.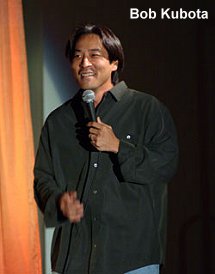 Bob Kubota will co-headline with Lyall Behrens Jan. 17-19. Kubota began his career as a stand-up comedian in 1987 while he was a student in journalism at Arizona State University. He honed his particular idea of humor at "open mic nights" in the area and within two years he was performing at legitimate comedy clubs. His penchant for dry wit, lighthearted sarcasm and deciphering life's ironies has led him to work in nearly every state and then internationally when he joined the United Service Organization (USO) touring regularly with the "Comics On Duty" (Davis Entertainment) providing comic relief to American military troops stationed around the globe.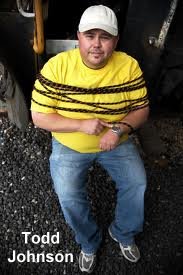 Todd Johnson will appear with Virginia Jones Jan. 24-26. Johnson, who is from a small farming town in Idaho, has been performing stand-up comedy for well over 14 years. Growing up in Idaho familiarized Johnson with a variety of things. His observations of life's experiences are funny especially when he's talking about himself. His clean humor and the way he puts a mental image in your mind make you see a different side of life. He has shared the stage with names like Weird Al Yankovik, Tommy Chong, Paul Rodriguez and the Country Band "Lone Star." He has also worked for many corporate events such as Walmart, Coca Cola, Pepsi and Dollar Rent a Car.
E CENTER EVENTS ARE VARIED
King of the Cage - Future Legends 20 featuring live MMA bouts will be held at the E Center on Friday, Jan.10 at 6 p.m. Tickets range from $15 to $75 ringside.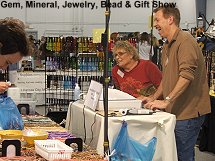 The 2nd Gem, Mineral, Jewelry, Bead & Gift Show will take over Jan. 17-26 and highlight a wide variety of minerals, beads, fine jewelry, loose stones and much more. Hours are 10 a.m.-6 p.m. daily and until 4 p.m. on Jan. 26. Admission is free.
TOP OF NEXT COLUMN
JOHN ANDERSON SINGS AT THE AVI
John Anderson will be performing at the Avi Grand Ballroom on Saturday, Jan. 18 at 8 p.m. Tickets are $25.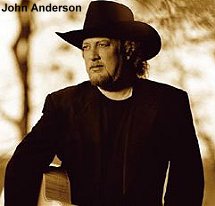 Anderson was born and raised in Florida. As a teen, he played in a rock band, but ultimately pursued country music when he moved to Nashville in 1971.
He signed with Warner Bros. in 1977 and by 1980 he made his mark on the top 10. He turned Billy Joe Shaver's "I'm Just an Old Chunk of Coal (But I'm Gonna Be a Diamond Someday)" into a Top 5 hit, and "Wild and Blue" spent two weeks at No. 1 in 1982. Soon after "Swingin'" was released, and shot to No. 1, becoming one of his signature hits in 1983. The smash single won a CMA award, and Anderson won the CMA Horizon Award. The timeless song was just recently recorded by Leann Rimes and nominated for a Grammy, once again proving Anderson's track record for producing great music.
Anderson album "Seminole Wind" produced the single "Straight Tequila Night" and it shot to No. 1, setting the stage for five more years of hits, including Mark Knopfler's "When It Comes to You," "Seminole Wind" and the No. 1 "Money in the Bank." This record spawned numerous nominations, including - Male Vocalist, Song of the Year and Album of the Year.
IT'S CHILI COOK-OFF TIME AT THE GOLDEN NUGGET
The "Laughlin Regional and Nevada State Chili Cook-offs" will take place in the North Parking Lot at the Golden Nugget, Jan. 11 and 12. This weekend of chili cook-offs will include the Laughlin Regional on Saturday and the Nevada State Cook-off on Sunday. Both cook-offs will feature red chili, chili verde, best salsa categories and people's choice awards. In addition to being able to sample great chili, the event will include music, raffles and more. Cooking starts both days at 10 a.m.
LAKE HAVASU EVENTS ARE CLOSE BY
Lake Havasu City is about an hour's drive from Laughlin, which makes it easy to attend special events as a day trip.
The 4th Annual Havasu Balloon Festival and Fair called "Party in the Sky!" will be held Friday-Sunday, Jan. 17-19. The multi-tiered event features hot air balloon "mass ascensions," "Balloon Night Glow," sky divers, arts and crafts, live musical entertainment, food vendors, a beer garden and more at the Nautical Beachfront Resort Golf Course from 6 a.m. - 9 p.m. Arizona time. Cost for a three-day pass is $10.
The Music, Brews & BBQ event is scheduled Jan. 24-26 at Lake Havasu State Park. More than 80 pro BBQ teams will compete for awards in Grand Championships in ribs, chicken, brisket categories. There will be a People's Choice Taste Sampling, craft wholesale vendors, food vendors and music. Hours are Friday noon-10 p.m.; Saturday 9 a.m.-9 p.m.; and Sunday 10 a.m.-3 p.m. Cost is $5 per day or $10 for the entire weekend.
Also the same weekend Jan. 25-26, the Grand Canyon Pro Rodeo Association will hold a rodeo plus "Little Delbert Days." The two-day 10 a.m.-4 p.m. Arizona time event will feature a full championship rodeo along with a county fair atmosphere with pony rides, "Little Tuff" tractor races, cupcake walk, super slide, ole fishing hole, gold panning, kid's karaoke, hula-hoop contests and the "Cutest Cowboy and Cowgirl Contest" for ages 2-12. This event will be held at the SARA Park Rodeo Grounds off Hwy 95 south of Lake Havasu City. Cost is $15 and free for ages 15 and under.
MAGICIAN DIRK ARTHUR IS EXTENDED AT HARRAH'S
Magician Dirk Arthur has some extended bookings at Harrah's this year. He'll be returning Jan. 18-26 and will follow with a month-long stint Feb. 4-March 9 and then spend the summer July 1-Sept. 21 in the Fiesta Showroom. His "Wild Magic" show is suitable for the whole family. Tickets are $27.50 and $38.50 and $10 for children 12 and under.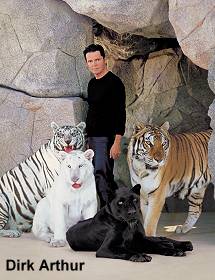 Arthur is an American magician who starred in his own show "Xtreme Magic" at the Tropicana in Las Vegas for a six-year run with his last show there in March 2010. It's his rare exotic animals that audiences love and Arthur is dedicated to the preservation of endangered species. He has been featured on NBC's "World's Greatest Magic," "David Lettermen" and his own documentary "Big Cat Magic" on Animal Planet.
MATT REEVES AND THE ALL AMERICANS APPEAR AT AVI
Matt Reeves and The All Americans are entertaining in the ArrowWeed Lounge at the Avi, Jan. 7-11.
Matt Reeves and his group are a throwback to the glory days of Country Rhythm and Blues of yesteryear. At the young age of 13, Reeves began playing lead guitar professionally for some big acts and also with his father Jack Reeves. It only took a couple of years until he had his very first two-hour television special with his band In Nevada. Soon after, Reeves started his own show performing in venues all over the United States.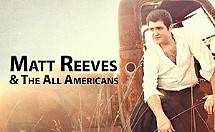 One of Reeve's greatest achievements came In 2008 when he competed in The Colgate Country Showdown. Starting with more than 50,000 contestants, Reeves won his way to be one of only five National Finalists. With that win he got the great honor of performing on National television at the legendary Grand Ole' Opry's Ryman Auditorium, with LeAnn Rimes and Charlie McCoy. He was the featured performer of the show.
With Glen Campbell and Jim Reeves both being distant cousins, Matt Reeves has legendary showmanship running in his blood.
ARROWWEED LOUNGE AT AVI SHOWCASES LIVE ACTS
The Kid and Nic Show returns to the stage in the ArrowWeed Lounge at the Avi, Jan. 14-18. When Nicole (Nic) and Kirk (Kid) Tracy met, they had no idea that their partnership would soon include leading a band together. Nicole was a busy actor who even played a character on the television series "Beverly Hills 90210." Kirk was a working saxophonist who played live with The Shirelles, The Ink Spots, Dave Wakeling (The English Beat and General Public) and recorded the Epic Records debut release of the ska group Save Ferris.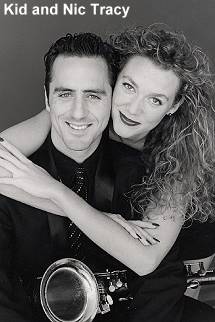 The formation of this husband and wife team led to a five-piece band in 1997. Since then, The Kid and Nic Show has toured to more than 15 states and been featured on The Discovery Channel, The Food Network's "Bobby Flay's Food Nation," as well as morning news shows in Minnesota, South Dakota, Nevada and Arizona. Their story has also been told in periodicals across the nation. Songs from Kid and Nic's latest release "Goin' Downtown" are enjoying regular rotation on radio stations across the nation.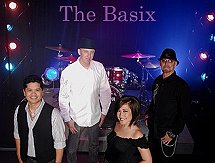 The Basix will follow in the ArrowWeed Lounge Jan. 21-25. The Basix for the past 15 years have been playing major corporate-private parties, weddings, festivals, concerts, Disneyland, Las Vegas, clubs, and all the top casinos in California. The Basix is a well-established full-time professional cover / dance / Top 40 band. This cover band is often selected to open for national acts such as America, Air Supply, Christopher Cross, Loverboy, Survivor, Ambrosia, Three Dog Night, Eddie Money, The Grass Roots, to name only a few.

QUICK NOTES

On Sunday, Jan. 12 at 1 p.m., a murder mystery lunch and interactive theater show "I Don't Have A Clue" will be held in the Avi Grand Ballroom. Tickets are $20.

Tom & Sharon's Dance Party returns to the Riverside on the following Saturdays Jan. 11, 25 and Feb. 8, 22 with a variety of dances from swing and country to ballroom and Latin from 1:30 p.m.-4 p.m. There is an admission fee.

The "Happy Birthday to the King" tribute to Elvis Presley starring Don Rose continues at the Riverside in Don's Celebrity Theatre Jan. 7-12. Tickets are $30.

CONTINUE ON TO...:

THIS WEEK'S >LAS VEGAS NEWS
LAST WEEK'S >LAUGHLIN NEWS
>VEGAS VIEW FULL ARCHIVES
Return to >"Heard Around Town"
Return to >Las Vegas Leisure Guide