BRITNEY SPEARS MAKES TOUR STOP IN LAS VEGAS


Now that Britney Spears seems to be back on top of her game, she will be touring this year and her announcement last month on her 27th birthday created demand for six more shows added in other cities. "The Circus Starring Britney Spears" 2009 North American Tour will stop in Las Vegas for a performance on April 25 at the MGM Grand Garden Arena. This is her first arena tour in five years and she will feature special guests The Pussycat Dolls.

Spears is one of the top-selling artists of the last decade, and to date she has sold in excess of 62 million albums worldwide. Last year on Oct. 15, Spears' new single, "Womanizer," made a record-breaking jump to No. 1 on the Billboard Hot 100, and garnered first-week download sales of 286,000. This marked the biggest opening-week tally by a female artist since Nielsen SoundScan began tracking digital downloads in 2003.

Column Continues Below Advertisement



CRAIG FERGUSON BRINGS COMEDY TO MGM GRAND

Craig Ferguson, host of the "Late, Late Show" on CBS, will perform his comedy routine at the MGM Grand's Hollywood Theatre at 9 p.m. on Feb. 19.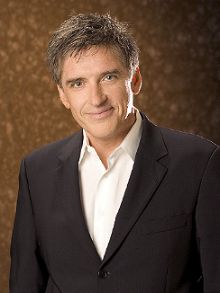 Ferguson's career began in the United Kingdom with several acting jobs which led to his show "The Ferguson Theory" on the BBC Network. In 1995, he moved to the United States and appeared in a few television specials including a recurring role as Drew Carey's boss on "The Drew Carey Show."
Ferguson's career continued to develop over the years to include both writing and directing for television and movies. In 2003, he made his directorial debut with "I'll Be There," which he also wrote and played a starring role. Other film credits include, "Niagra Motel," "Lenny the Wonder Dog," "Prendimi l'anima," "Life Without Dick," "Chain of Fools" and "Born Romantic." In April 2006, Ferguson debuted his first novel, a bestseller, titled "Between The Bridge and The River." In January 2005, Ferguson took on the role as host of CBS' "Late, Late Show."
In 2008, Ferguson was the featured entertainer at the April 26 White House Correspondents' Association dinner in Washington, D.C. He continues to write and will publish his memoirs in fall 2009.
JIMMY FALLON HEADLINES AT HARD ROCK
Jimmy Fallon will headline at the Joint at the Hard Rock on Friday, Jan. 9 at 9 p.m. Tickets start at $39.50, call 702-474-4000.
Since beginning his career on NBC's perennial late night hit "Saturday Night Live" in 1998, Fallon has appeared in an impressive number of television shows and feature films, working with celebrated directors such as Cameron Crowe, Woody Allen and the Farrelly brothers.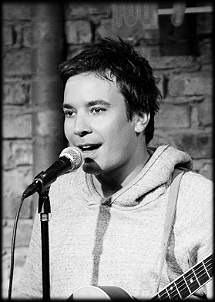 In addition to his television and film work, Fallon, who started out as a stand-up comedian, was nominated for a 2003 Grammy award for Best Spoken Comedy Album for his record "The Bathroom Wall." In 2009, Fallon, who is working on his second comedy album, will replace Conan O'Brien as host of NBC's Late Night Show.
BELLAGIO GALLERY NEW EXHIBIT
The Bellagio Gallery of Fine Art (BGFA) will debut a new display, "Classic Contemporary: Lichtenstein, Warhol & Friends," on Jan. 23 and it will run through Sept. 8. Organized in partnership with the Museum of Contemporary Art San Diego (MCASD), the exhibition will feature important paintings and sculpture by major contemporary artists with a focus on the 1960s and '70s.
This exhibition will mark a transition by BGFA to showcase the next generation of artists beyond the late 19th and early 20th century masterworks found in previous displays.
Masterworks on display will include Frank Stella's "Sabra III" (1967), decorative, monumental canvas sections derived from the lines of a mechanical protractor curve; Roy Lichtenstein's "Mirror" (1971), a deadpan depiction of a mirror's surface that preposterously reflects its own schematized representation; and Sol LeWitt's "Floor Piece #4" (1976), one in a series of compositions based on the cube, his fundamental modular unit. Classic examples of Abstract Expressionism by Hans Hofmann and Clyfford Still, precursors to the '60's movements, will also be on view.
Open daily, admittance is $15 for general admission, $12 for seniors 65 and older, and $10 for students, teachers and military with valid ID, call calling 877-957-9777.
JOHN DICROSTA RETURNS TO RIVIERA COMEDY CLUB
John DiCrosta will return to the Riviera Comedy Club for seven nights, beginning Monday, Jan. 12. He has been called "one of the funniest 'Audio-Visual'" comedians. He has dozens of voices, off-beat impressions, sight gags, a few props and some ventriloquism up his sleeve.
DiCrosta has lived in Los Angeles for the last five years and become a popular voiceover actor and audience warm-up comic in Hollywood with credits that include "Politically Incorrect," "The Late, Late Show with Craig Kilborn" and "America's Funniest HomeVideos."
Also on the bill will be comedians _warm-up comic Quentin Heggs and Eleana Kerrigan, who grew up street-savvy in South Philly as one of 10 children in an Irish Catholic family. Live TV audiences acknowledge "Q!" to be one of the best audience warm up comics in the business. A master of dialects and facial expressions, Heggs is charismatic as well as brilliantly funny. Tickets for 8:30 and 10:30 p.m. shows are $24.99.
SILVERTON HOSTS R&B ARTIST KEITH SWEAT
R&B artist Keith Sweat will take center stage at the Silverton's $1 million newly constructed 13,000-square-foot entertainment pavilion on Saturday, Jan. 17. Tickets are $25.
Sweat began his career working the New York Stock Exchange by day and singing in clubs at night until he was discovered in 1987. That same year, Sweat released his debut album "Make It Last Forever" featuring the hit single "I Want Her." Sweat has made five albums and discovered chart-topping groups Silk and Kut Klose. In 1997, Sweat produced R&B super group LSG which created the hit single "My Body." He has also gone on to work with award winning artists such as Men At Large, Dru Hill, Immature, Ol Skool and The Isley Brothers.
SMOTHERS BROTHERS TEAM UP AT THE ORLEANS
The Smothers Brothers, an iconic American music comedy team consisting of brothers Tom and Dick, will appear at The Orleans Showroom, Jan. 30-Feb. 1. Tickets for their 8 p.m. shows are priced from $39.95, call 702-365-7075.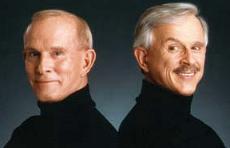 The brothers' trademark act is performing folk songs (Tom on acoustic guitar, Dick on string bass), which usually leads to arguments between the siblings. Tom's signature line to Dick is "Mom always liked you best!"
From 1967 to 1969, they hosted their own prime-time comedy hour entitled "The Smothers Brothers Comedy Hour." The show evolved into a program that extended the boundaries of what was considered permissible in television satire. The brothers took a stand against censorship, and their social and political commentary eventually got them fired from CBS.
Authorized by Tom and Dick, in October 2009, "Dangerously Funny: the Uncensored History of the Smothers Brothers Comedy Hour" by David Bianculli will be published by Touchstone.
CHRIS YOUNG AND EDDIE MONEY APPEAR AT STATION CASINOS' VENUES
Country singer and songwriter Chris Young from Tennessee will headline at the Ovation venue at Green Valley Ranch on Jan. 9. His appearance on "Nashville Star" in 2006 with his original hit single "Drinkin' Me Lonely" won him an RCA Records contract. You can listen to local radio KWNR 95.5 FM to win tickets.
Rock artist Eddie Money will appear at The Railhead at Boulder Station on Jan. 24. Tickets range from $25 to $55. Money gained success from hit singles like "Take Me Home Tonight," "Two Tickets to Paradise" and "Baby Hold On." A popular rock 'n' roll artist over the past two decades, Money has also worked on theme songs for the Arena Football League (AFL) and Major League Baseball (MLB).
In 2007, Money released the album "Wanna Go Back," a compilation of songs from the '60s when Money was first getting his start in the music industry. In conjunction with the album release, he partnered with De La Montanya Winery to produce Wanna Go Back!, a Sonoma Coast Pinot Noir, and the gross proceeds are donated to the Elizabeth Glaser Pediatric Aids Foundation.
Just this year, Money's daughter, Jesse Money, appeared on the MTV reality series "Rock the Cradle," to see if she has the same musical talents as her father. They appeared together on an episode of "Don't Forget the Lyrics!" with Wayne Brady, which aired on Friday, Dec. 5, 2008.
VILLAGE PEOPLE DISCO INTO PRIMM, NEVADA
Terrible's Star of the Desert Arena at Buffalo Bill's Resort in Primm, Nev. located about 25 minutes from Las Vegas on I-15 at the Nevada/California border will welcome the catchy sounds and funky lyrics of the Village People at 8 p.m. on Saturday, Jan. 10.
Terrible's Primm Valley Casino Resorts is offering complimentary tickets to every concert through 2009. For booking instructions, additional details on ticket allotments and a listing of available complimentary tickets and entertainment, visit www.primmconcerts.com. After the free ticket allotment, tickets are $38.45 and $21.95, call 1-800-FUNSTOP (386-7867).
Celebrating 30 years as disco icons, the Village People are beginning a 2009 world tour with mega tunes such as "Macho Man," "In the Navy," and their biggest hit, "Y.M.C.A."
QUICK CLIPS
At Palace Station on Jan. 15, the former Sound Trax will become the 250-seat Bonkerz Comedy Club, which is a Florida-based chain with this being its 17th venue. More recently, the space was leased as the L.A. Comedy Club, which has relocated to Trader Vic's on the Strip.
"The Real Deal," which was an interactive poker game show at The Venetian with comedian Vinnie Favorito as the host, closed abruptly last month. It was an interesting concept that given time may have found a niche.
Due to building permits, the interactive show, "Shear Madness," has delayed its opening in a freestanding theatre in the Town Square with hopes of opening soon.
"Wes Winters, A Musical Tribute to Liberace" will headline at the Suncoast Showroom on Jan. 16 and 17 at 7:30 p.m. Tickets are $19.95-$39.95. Winters moved to Las Vegas in February of 2003 and spend 56 months performing his one-man show at the Liberace Museum and followed that with a stint at the Steve Wyrick Theatre in the Miracle Mile Shops at Planet Hollywood.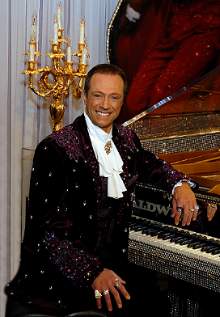 "Defending the Caveman," Broadway's smash hit about the sexes, is finishing a limited engagement at the Excalibur in the Thunder from Down Under Showroom on Jan. 11.
On Friday, Jan. 9, adult blonde film star Kayden Kross will appear at the PURE Nightclub at Caesars Palace for the Official Pre-AVN Awards Party hosted by "Strip Las Vegas Magazine." For information, visit www.purethenightclub.com.
AVN Awards hosts and actresses Jenna Haze and Belladonna will celebrate the Official AVN After-Party hosted by "Strip Las Vegas Magazine" inside LAX Nightclub at the Luxor on Saturday, Jan. 10. On Jan. 7 and 8 at LAX adult film stars will host the Official Wicked Pictures Parties. For information, visit www.LAXthenightclub.com.
Mix master DJ AM and famed drummer Travis Barker are returning to LAX Nightclub at the Luxor to perform together on Wednesday, Jan. 7 for the first time in Las Vegas since June 2008.
PURE Nightclub resident DJs Hollywood and Ikon will celebrate their birthdays with a Don't Sweat the Sweatsuit party on Tuesday, Jan. 6. Rising electro/hip-hop duo LMFAO will perform a funky, fun set of their hit songs. Guests are encouraged to don sweatsuits and there will be a grand prize awarded for the best one. Doors open at 10 p.m., visit www.purethenightclub.com.
Spiedini restaurant inside the J.W. Marriott Resort in North Las Vegas will hold an exclusive January four-course wine dinner featuring Australian wines on Tuesday, Jan. 27 at 6:30 p.m. for $68 per person, call 702-869-8500.
The Silverton is giving away 54 cars in 37 days through Jan. 31 to their Discovery Club card holders who have two ways to win. Every Friday, Saturday and Sunday during the promotion, one Discovery Club card slot player between 3 and 6 p.m. will be chosen at random to receive a car.


CONTINUE ON TO...:
>THIS WEEK'S LAUGHLIN SEGMENT
>LAST WEEK'S LAS VEGAS SEGMENT
>VEGAS VIEW FULL ARCHIVES
>Return to "Heard Around Town"
>Return to Las Vegas Leisure Guide