JEFF FOXWORTHY PERFORMS AT THE EDGEWATER!

Superstar comedian Jeff Foxworthy, the biggest selling comedy-recording artist in history, will headline The E Center at the Edgewater Saturday, Jan. 5 at 8 p.m. Tickets start at $45.

The man is amazing. While he's probably best known for his redneck jokes, he is a multiple Grammy Award nominee and bestselling author of more than 26 books. In 2014, he was inducted into the Georgia Music Hall of Fame.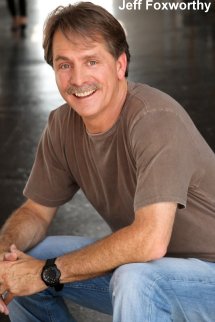 Foxworthy and Larry the Cable Guy recently toured together on "Jeff and Larry's Backyard BBQ." They also filmed a comedy special "We've Been thinking," which is currently on Netflix and Foxworthy has his own comedy channel, "Jeff and Larry's Comedy Roundup" on SiriusXM. He executive produced and starred in "Foxworthy's Big Night Out" and the television series "Blue Collar TV," which came about due to the success of the "Blue Collar Comedy Tour, The Movie" and the concert tour of the same name.
Foxworthy hosted the FOX television game show "Are You Smarter Than a 5th Grader" for several seasons, including its return last fall to prime time. He hosted three seasons of "The American Bible Challenge," had an animated series "Bounty Hunters" on CMT, hosted the reality series "The American Baking Competition" for CBS, and narrated the Lifetime reality show "The Week the Women Left."
COUNTRY STAR CHARLEY PRIDE VISITS THE EDGEWATER
Charley Pride, country music's first African-American superstar, will headline at the Edgewater's E Center on Saturday, Jan. 26 at 8 p.m. Tickets start at $35.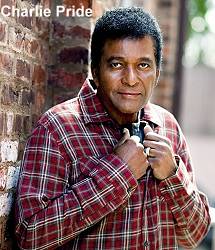 Between 1966 and 1987, Pride amassed 52 Top-10 Country hits, and in 1971 won two Grammy Awards related to his Gospel album. He won Country Music Association's "Entertainer of the Year" award and the "Top Male Vocalist" awards of 1971 and 1972, as well as a Grammy Award in 1972 for "Best Male Country Vocal Performance." In 1994, he opened the Charley Pride Theatre in Branson, Mo., where he performed nearly 200 shows annually for four years. In 2000, Pride was inducted into the Country Music Hall of Fame.
Pride, who was a sharecropper's son on a cotton farm in Sledge, Miss., began emerging as a talented baseball player when he was 16-years-old. His journey before music was as a player in the Negro league, minor league and semi-pro baseball before he had an injury.
NOSTALGIC MUSIC GROUPS PREVAILING AT THE RIVERSIDE
The month of January will feature The Diamonds, The Righteous Brothers and The Lovin' Spoonful in Don's Celebrity Theatre at the Riverside. Shows will be at 7 p.m.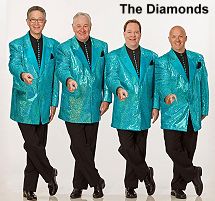 The Diamonds will appear in concert Jan. 9-13. In 1957, The Diamonds released "Little Darlin'," which was an instant million selling hit and to date has sold around 20 million copies. The group has three Gold Records with "Silhouettes" and "The Stroll" being the other two. They are also in the Vocal Group Hall of Fame and Doo-Wop Hall of Fame. Tickets are $40.
The Righteous Brothers, now made up of Bill Medley with Bucky Heard, will make sure no one loses "That Lovin' Feelin'." The duo will perform Jan. 24-27 and have audiences singing along with more hits such as "Just Once in My Life" and "Unchained Melody." Tickets are $40.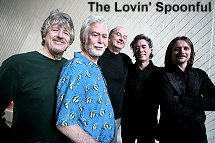 The Lovin' Spoonful, a pop/rock band formed in New York City in 1965, will be center stage Jan. 31-Feb. 2. The band issued five albums and two film soundtracks before they parted ways in 1969 and were inducted into the Rock and Roll Hall of Fame in 2002. The group without two original members reunited in 1991 and continue to perform. Tickets are $30.
COMEDIAN MARK CORDES TAKES THE FIRST FRIDAY STAGE AT AVI
The laugh maker for 1st Friday Comedy Show in the Avi Grand Ballroom on Feb. 1 at 7 p.m. will be veteran comedian Mark Cordes. Tickets start at $20.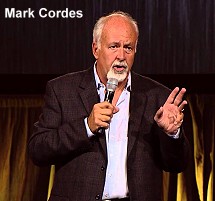 Cordes has been in the business more than 35 years since his humble start at open mic nights. He worked his way up the ladder to having extensive experience on TV shows and specials like MTV Comedy Hour and Showtime Comedy. Cordes has worked with many of the all-time greats including managing Dana Carvey at one time and owning a comedy club in San Francisco.
Cordes' material is smart, clean and connects with his audiences. His favorite jokes are about relationships and he's produced a 90-minute, one-man show called the "Spouse Whisperer."
MUSIC ACTION IN GOLD DIGGERS AT GOLDEN NUGGET
The party scene at the Golden Nugget is in Gold Diggers starting with "Party-Oke" on Wednesdays from 8 p.m. to midnight. You can sing with DJ Loke and receive two-for-one domestic beer, wine and well drinks. Early on Friday nights from 4-6 p.m. and on Jan. 4 from 6-9 p.m. is Line Dancing.
There's live entertainment from local and Las Vegas bands starting at 6 p.m. on Fridays, Jan. 11, 18 and 25 with Heers Turner Overdrive, Kendra Daniels and More & Gendel subsequently. Saturday, Jan. 5 will be the exception with Blondz. Las Vegas DJs spin tunes every Friday and Saturday night.
TOP OF NEXT COLUMN
BEACH BOY MUSIC AT THE TROPICANA
Good Vibrations may not be the real thing; however, they are The Beach Boys ultimate tribute band providing faithful renditions of the classic party hits such as "California Girls," "Surfin' USA," "Help Me Rhonda," "I Get Around," "Fun, Fun, Fun" and the group's namesake hit "Good Vibrations." The upbeat group will perform at the Tropicana in the Pavilion Theater on Saturday, Jan. 26 at 8 p.m. Get ready to party! Tickets are $25.
RIVERSIDE HIGHLIGHTS HITMAKER COLLIN RAYE
One of the real hitmakers of the 1990s, Collin Raye will take the stage at the Riverside in Don's Celebrity Theatre Thursday-Sunday, Jan. 17-20 at 7 p.m. Tickets are $30.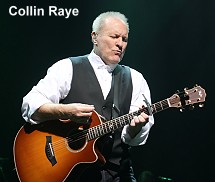 Raye has 24 Top 10 records, 16 No. 1 hits, and has been a 10-time male vocalist of the year nominee... five CMA and five ACM. Before going solo in 1991 with the album "All I Can Be," he recorded as a member of the band The Wrays between 1983 and 1987. He shot to fame with "Love, Me" in 1991.
Raye's soulful delivery is heard in such searing ballads as "In This Life," "Love, Me," "Not That Different" and "If I were you." The energizing showman also rocks with songs like "My Kind of Girl," "That's My Story," "I Can Still Feel You" and "I Want You Bad."
THE EDGEWATER GRABS LAUGHS ON WEEKENDS
On weekends, Friday-Sunday, rotating comedians are paired in the Edgewater's "Comedy on the Edge" 7 p.m. shows. Tickets are $15 and U.S. veterans are eligible for a $2 discount on Sundays.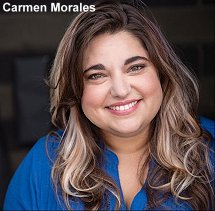 Carmen Morales will appear with Heather Marie Jan. 11-13. Morales' likability and vulnerability are endearing. She's been performing standup for nearly nine years captivating audiences with her opinionated quick wit, and hilarious commentary about outlandish characters created from everyday encounters with family, friends and people.
Michael Joiner will be joined by Corey Sweeney Jan. 18-20. The 25-year standup veteran Joiner, who loves to interact with the audience, has comedy material covering everything from marriage, family, kids, to fast food, social websites, cell phones, etc.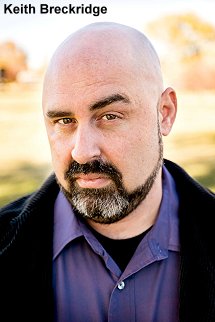 Keith Breckridge is paired with Jake Rush Jan. 25-27. Breckridge's brand of comedy is riveting, innovative and often viewed as gritty and edgy with humor crossing culture lines. The 11-year comedy veteran touches on all aspects of everyday life from work to family and everything in between.
OLD WEST COMES ALIVE AT THE AVI
The audience on Saturday, Jan. 19 in the Avi Grand Ballroom will be taken back in time to the Wild West. Pioneer Pepper and the Sunset Pioneers, the multi-talented cowboy singing group based in Arizona, are helping keep the Old West alive with their act mixing traditional cowboy music, comedy, humor and dance hall girls. The troupe performs such nostalgic songs as "Tumbling Tumble Weeds," "Cool Water," "Ghost Riders in the Sky," "Old El Paso," and "Back in the Saddle Again." The music is reminiscent of the days of Gene Autry, Roy Rogers, the Sons of the Pioneers and Marty Robbins with their traditional cowboy music. Tickets for the 7 p.m. performance start at $20.
KEY LEWIS HEADLINES FIRST FRIDAY COMEDY SHOW AT AVI
The evening of comedy at the Avi on Friday, Jan. 4 will spotlight headliner Key Lewis with Richard Weiss and host Paul Scally at 7 p.m. Tickets are $20.
Lewis, who was born in Sacramento, Calif., has made a name for himself through his multi-personality and ability to improvise. His material covers his interracial childhood, family and unusual views on relationships. Lewis has won and been a finalist in many comedy competitions. He's appeared on Marlon Wayans TBS' "Funniest Wins," Starz Network's "StaannDup," Kevin Hart's "One Mic Stand" as well as Bill Bellamy's "Who's Got Jokes.?
Over the course of his career, Weiss has crossed the country performing in more than 100 venues. The popular comedian is also an author and comic strip publisher. At the 2014 Coachella Valley Comedy Festival, he was voted "Best Standup" comedian. The child of alcoholic parents, he was born and raised in New York and overcame his own battle with the bottle.
Host Scally is originally from the United Kingdom. After some years stateside, he has become an in-demand comedy host and presenter on the Las Vegas Strip. His sharp, edgy remarks and observational humor have made him a true crowd pleaser.
ABOUT TOWN ITEMS
The Rotary Club of Bullhead City is planning the 5th Annual Slab-O-Rama Barbeque Challenge, Jan. 18-19 at Rotary Park. Contestants will enter up to eight different categories for the chance to win both the title and prize money. The guaranteed total prize fund is $18,000. The event will include vendors, a winter beer garden, live music, entertainment and amusements.
The Laughlin Nevada Gem, Mineral, Jewelry, and Bead Show will be held at the Tropicana in the Pavilion and Coronado Jan. 11-20 from 10 a.m. to 5 p.m. each day. Admission is free.
J&J Mystery Events will present the "Death at the Masquerade" party at JP's Pub & Grille in Bullhead, Ariz., on Saturday, Jan. 12 from 6-9 p.m. Event includes dinner. Tickets are $50 and need to be purchased in advance.
The American Home Show at the Mojave Crossing Event Center located across the Colorado River from the Avi will showcase everything needed to plan and complete home improvement projects. The show is all-day Friday-Sunday, Jan. 25-27 starting at 9 a.m. (Ariz. Time). Attendees can learn at numerous "how to" demonstrations and seminars presented by leading experts. There will be free antique appraisals on Saturday and Sunday by Daniel Buck Soules of PBS' "Antiques Roadshow." General admission is $5, and free for kids 16 and under and active military.
The Senior Games will be held in Bullhead City, Ariz., and Laughlin Jan. 13-20 and highlight 12 different sporting tournaments including: golf, softball, basketball, bowling, cornhole, horseshoes, pickleball, table tennis, swimming, powerlifting, track and field, and a 5K. Competition in two states and time zones will be for one gold medal.
CONTINUE ON TO...:


THIS WEEK'S >LAS VEGAS NEWS
LAST MONTH'S >LAUGHLIN NEWS
>VEGAS VIEW FULL ARCHIVES
Return to >"Heard Around Town"
Return to >Las Vegas Leisure Guide