Below is the COMPLETE listing of ALL conventions, conferences, trade shows & meetings scheduled to be visiting Las Vegas Convention Center and other locations in the coming months. If you will be among them, Welcome! If you have a convention not yet on the list, drop us a line with the full information listed below, and we'll add you to the list along with a free link to the webpage describing the convention. This list is great to compare with your own calendar and find out what days are going to be busy at certain hotels so you can schedule your vacation, gathering or your own conventions around them or work one in for a trip tax deduction. If you're organizing a convention, why not include the URL for The Las Vegas Leisure Guide (www.LasVegas-NV.com) in the materials you send out or on your website so that your attendees may visit for savings and more information about Las Vegas?
Related Topics: Las Vegas Hotels - Vegas Rental Cars - Events
Convention Listing Page Sponsors
Assistance with all your convention related needs!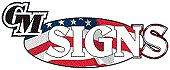 - Top Quality Signs, Expert Custom Workmanship, & Reliable Banner Printing. Conventions, Tradeshows, Vehicles. - (702) 362-5327


ALSO BE SURE TO VISIT OUR Las Vegas Meeting Planner & Destination Manager Services Page
---

Much of the information below is courtesy of: Las Vegas Convention and Visitors Authority. We appreciate their cooperation and assistance.




Dates - Organization - Location(s) - # Attendees
Sep 06-Sep 12 - Interdrone - Rio All-Suite Hotel & Casino - 3,000
Sep 08-Sep 11 - Exchange Monitor Publications & Forums - Radwaste Summit 2015 - JW Marriott Las Vegas Resort, Spa & Golf - 150
Sep 09-Sep 11 - Super Mobility Week - Sands Expo & Convention Center - 40,000
Sep 13-Sep 18 - International Outlaw Motorcycle Gang Investigator's Association (IOMGIA) - Training Conference 2015 - Aquarius Casino Resort - 200
Sep 13-Sep 19 - SANS Institute - Network Security 2015 - Caesars Palace - 1,500
Sep 14-Sep 17 - DevConnections 2015 - ARIA Resort & Casino - 1,500
Sep 15-Sep 16 - Wedding MBA Convention 2015 - Las Vegas Convention Center - 2,400
Sep 15-Sep 17 - NRPA - National Recreation and Park Association Congress and Exposition 2015 - Mandalay Bay Resort & Casino - 8,000
Sep 16-Sep 18 - Interbike Expo 2015 - Mandalay Bay Resort & Casino - 25,000
Sep 16-Sep 18 - University Learning Systems (ULS) - Current Topics in Healthcare: Series XX 2015 - The Westin Lake Las Vegas Resort & Spa - 40
Sep 16-Sep 19 - Las Vegas Souvenir & Resort Show - 2015 - Las Vegas Convention Center - 6,000
Sep 17-Sep 19 - EMS World Expo 2015 - Las Vegas Convention Center - 5,000
Sep 17-Sep 19 - International Vision Expo West 2015 - Sands Expo & Convention Center - 14,000
Sep 18-Sep 19 - 2015 Mr. Olympia - Las Vegas Convention Center - 30,000
Sep 20-Sep 21 - Association of Farmworker Opportunity - AFOP 2015 Annual Conference - Tropicana Las Vegas - 250
Sep 20-Sep 22 - PracticeMatch-Client Conference 2015 - Caesars Palace - 150
Sep 20-Sep 24 - Building Industry Consulting Service International (BICSI) 2015 Fall Conference - Mandalay Bay Resort & Casino - 5,000
Sep 20-Sep 24 - United Association of Journeymen and Apprentices of the Plumbing and Pipe Fitting Industry (UA) - Inter Union Gas Conference 2015 - The Mirage Hotel & Casino - 300
Sep 23-Sep 28 - International Living's Fund Your Life Overseas Event 2015 - Red Rock Casino Resort Spa - 2,000
Sep 25-Oct 03 - International Foundation of Employee Benefit Plans (IFEBP) - 2015 Construction Industry Benefits/ Collection Procedures Institute - The Mirage Hotel & Casino - 550
Sep 26-Sep 28 - HMP Communications, LLC. - 2015 Symposium on Advanced Wound Care - Caesars Palace - 1,500
Sep 27-Oct 02 - International Association of Privacy Professionals - Privacy Academy 2015 - Bellagio - 1,000
Sep 27-Sep 29 - National Council Of Investigation & Security Services (NCISS) - Fall 2015 Meeting - SLS Las Vegas - 60
Sep 28-Sep 30 - 2015 Pack Expo Las Vegas - Las Vegas Convention Center - 45,000
Sep 28-Sep 30 - International Textiles and Sewing Products Expo 2015 - Bally's Las Vegas - 400
Sep 29-Oct 01 - G2E: Global Gaming Expo 2015 - Sands Expo & Convention Center - 17,000
Sep 30-Oct 01 - Great Clips, Inc. - Southwest Zone 1 Meeting 2015 - MGM Grand Hotel and Casino - 600
Return To Top
Dates - Organization - Location(s) - # Attendees
Oct 01-Oct 03 - National Association of Criminal Defense Lawyers - DUI Meeting 2015 - Bellagio - 700
Oct 02-Oct 05 - Society for Developmental and Behavioral Pediatrics (SDBP) - 2015 Annual Meeting - Tropicana Las Vegas - 200
Oct 04-Oct 07 - National Academic Advising Association - 2015 Annual Conference - Caesars Palace - 3,000
Oct 05-Oct 08 - Paylocity-Tech Con 2015 - Planet Hollywood Resort & Casino - 250
Oct 06-Oct 08 - Electronic Retailing Association - Annual Convention 2015 - Wynn Las Vegas - 3,000
Oct 06-Oct 08 - PubCon 2015 - Las Vegas Convention Center - 2,000
Oct 07-Oct 13 - World Gay Rodeo Finals - Equestrian Events Center at the South Point - 1,000
Oct 08-Oct 10 - NALS, Inc. - Education Conference & National Forum - Westgate Las Vegas Resort & Casino - 250
Oct 09-Oct 11 - PET & PET/CT: A Clinical Approach to Disease Detection & Treatment Planning - Encore at Wynn Las Vegas - 82
Oct 11-Oct 16 - American Postal Workers Union (AFL-CIO) - APWU All-Craft 2015 - Bally's Las Vegas - 1,300
Oct 12-Oct 14 - National Association of Convenience Stores, Inc. (NACS) Annual Meeting & Exposition 2015 - Las Vegas Convention Center - 30,000
Oct 12-Oct 16 - 28th Infantry Regiment Black Lions Infantry Regiment - Arizona Charlie's Decatur - 60
Oct 13-Oct 15 - IMEX America 2015 - Sands Expo & Convention Center - 10,000
Oct 13-Oct 16 - Association for the Advancement of Medical Instrumentation (AAMI) - 2015 Developing & Validating Software - Renaissance Las Vegas Hotel - 50
Oct 14-Oct 16 - Traders Expo Las Vegas 2015 - Paris Las Vegas - 5,000
Oct 14-Oct 18 - Association of Canadian Studies in the United States - 2015 Biennial Conference - Tuscany Suites & Casino - 350
Oct 15-Oct 17 - CME Science (CMES) - Breast Imaging A-Z: How to Read Like (or Better Than!) the Experts - Wynn Las Vegas - 150
Oct 16-Oct 22 - Society of Research Administrators International (SRA International) - 2015 Annual Meeting - Paris Las Vegas - 1,100
Oct 18-Oct 21 - ABC Kids Expo 2015 - Las Vegas Convention Center - 14,000
Oct 18-Oct 21 - LRP Publications - HR Technology Conference - 2015 - Mandalay Bay Resort & Casino - 8,000
Oct 18-Oct 22 - International Society of Exposure Science - Annual Conference of the International Society of Exposure Science (ISES) - M Resort Spa & Casino - 255
Oct 18-Oct 23 - Association of Metropolitan Planning Organizations (AMPO) - Annual Meeting 2015 - The Westin Las Vegas Hotel, Casino & Spa - 300
Oct 18-Oct 23 - CHANEL - Fall Meeting 2015 - Bellagio - 150
Oct 19-Oct 21 - ISPA Conference & Expo 2015 - Mandalay Bay Resort & Casino - 5,000
Oct 19-Oct 21 - Technology Services World Conference - ARIA Resort & Casino - 1,000
Oct 21-Oct 23 - ISSA / INTERCLEAN North America 2015 - Las Vegas Convention Center - 16,000
Oct 21-Oct 23 - National Industrial Fastener & Mill Supply Expo 2015 - Sands Expo & Convention Center - 5,500
Oct 21-Oct 24 - American Academy of Family Physicians - Practical Advances in Musculoskeletal & Sports Care Live Course - Green Valley Ranch Resort & Spa - 300
Oct 21-Oct 24 - CMES Current Issues of MRI in Orthopaedics and Sports Medicine and Optional Mini-Fellowship Workshop - Wynn Las Vegas - 150
Oct 21-Oct 24 - Retirement Industry Trust Association - Fall Conference 2015 - Trump International Hotel Las Vegas - 45
Oct 22-Oct 24 - United Spinal Association - National Chapter Meeting - Rio All-Suite Hotel & Casino - 50
Oct 23-Oct 25 - Live Design International 2015 - Las Vegas Convention Center - 14,000
Oct 26-Oct 29 - Banks Sadler - 2015 Alternative Asset Summit - Wynn Las Vegas - 400
Oct 27-Oct 28 - Nevada Healthcare Forum Annual Meeting - Tuscany Suites & Casino - 240
Oct 29-Nov 02 - Automatic Transmission Rebuilders Association - Annual Powertrain Expo - Rio All-Suite Hotel & Casino - 1,200
Oct 30-Nov 01 - Bick International - Coin, Currency, Jewelry & Stamp Expo - Orleans Hotel and Casino - 1,000
Oct 30-Nov 02 - American Society of Consultant Pharmacists - ASCP 2015 Annual Meeting & Exhibition - Paris Las Vegas - 1,000
Return To Top
Dates - Organization - Location(s) - # Attendees
Nov 02-Nov 04 - American Ambulance Association - 2015 Annual Conference - Caesars Palace - 400
Nov 03-Nov 05 - Automotive Aftermarket Products Expo (AAPEX) Co-located with Automotive Aftermarket Industry Week - Sands Expo & Convention Center - 0
Nov 03-Nov 06 - Automotive Aftermarket Industry Week (AAIW) 2015 - Sands Expo & Convention Center,Las Vegas Convention Center - 140,000
Nov 03-Nov 06 - The SEMA Show (co-located with Automotive Aftermarket Industry Week) 2015 - Las Vegas Convention Center - 0
Nov 04-Nov 06 - Construction Financial Management Association - AGC/CFMA Annual Construction Financial Management Conference - Caesars Palace - 360
Nov 04-Nov 07 - International Association for Cold Storage Construction - 2015 IACSC Annual Conference & Expo - The Cosmopolitan of Las Vegas - 170
Nov 04-Nov 08 - American Society for Ethnohistory(ASE) - Annual Conference 2015 - Tropicana Las Vegas - 200
Nov 06-Nov 06 - State Bar of Nevada CLE Seminar: Gaming Law Conference - Red Rock Casino Resort Spa - 200
Nov 08-Nov 14 - The Employee Stock Option Plans Association (ESOP) - The Esop Association 2015 - Caesars Palace - 825
Nov 09-Nov 10 - 2015 Nevada Health Conference - SLS Las Vegas - 220
Nov 09-Nov 12 - Travel, Events and Management In Sports (TEAMS) - Teams Conference & Expo 2015 - Mandalay Bay Resort & Casino - 2,000
Nov 10-Nov 12 - Interntional Pool/Spa/Patio Expo 2015 - Mandalay Bay Resort & Casino - 9,500
Nov 11-Nov 13 - LRP Publications - 24th Annual National Workers' Compensation & Disability Conference - Mandalay Bay Resort & Casino - 4,300
Nov 13-Nov 19 - International Association of Emergency Managers - IAEM Annual Conference 2015 - Paris Las Vegas - 3,000
Nov 14-Nov 17 - American Academy of Opthalmology Annual Meeting 2015 - Sands Expo & Convention Center - 25,000
Nov 15-Nov 18 - Kronos, Inc. - WORKS Customer Conference 2015 - ARIA Resort & Casino - 2,000
Nov 16-Nov 19 - The Sleeter Group-Annual Accounting Solutions Conference - Bellagio - 600
Nov 16-Nov 23 - National Communication Association - NCA Meeting 2015 - Rio All-Suite Hotel & Casino - 2,000
Nov 17-Nov 19 - American Red Cross - Biomedical Services Leadership Fall Meeting 2015 - New York-New York Hotel & Casino - 32
Nov 17-Nov 19 - National Business Aviation Association, Inc. (NBAA) - 2015 Annual Meeting & Convention - Las Vegas Convention Center - 25,000
Nov 17-Nov 22 - International LGBT Leaders Conference - Tropicana Las Vegas - 600
Nov 18-Nov 25 - International Foundation of Employee Benefit Plans (IFEBP) - 2015 IFEBP Canadian Annual Conference - The Mirage Hotel & Casino - 1,600
Nov 19-Nov 20 - ABC/Amega Inc. - NCCA Credit Group (3 of 3) - Bellagio - 75
Return To Top
Dates - Organization - Location(s) - # Attendees
Dec 02-Dec 04 - University Learning Systems (ULS) - Current Treatment Strategies: Series X 2015 - The Westin Las Vegas Hotel, Casino & Spa - 40
Dec 02-Dec 10 - American Association of Equine Practioners - Annual Conference 2015 - Mandalay Bay Resort & Casino - 3,800
Dec 02-Dec 11 - International Union of Painters and Allied Trades of The United States and Canada - Labor Management Cooperative Committee Fund - LMCI Finishing Industries Forum (FIF) 2015 - The Mirage Hotel & Casino - 500
Dec 03-Dec 05 - Las Vegas Coaches Show - 2015 - Las Vegas Convention Center - 500
Dec 04-Dec 05 - 34th Annual Cliff Keen Las Vegas Collegiate Wrestling Invitational - Cashman Center - 2,150
Dec 06-Dec 08 - Management Concepts, Inc. - Applying for Federal Grants & Cooperative Agreements - Embassy Suites Convention Center - 35
Dec 06-Dec 10 - Hudson Group - Management Seminar and Vendor Show 2015 - Wynn Las Vegas - 700
Dec 06-Dec 11 - Lending Solutions - University of Lending 2015 - The Mirage Hotel & Casino - 90
Dec 07-Dec 07 - Nevada Future Business Leaders Fall Leadership Extravaganza - Cashman Center - 650
Dec 07-Dec 10 - National American Indian Housing Council - 2015 Legal Symposium - The Venetian Resort Hotel Casino - 400
Dec 08-Dec 10 - Management Concepts, Inc. - How to Write the Grant Application Narrative - Embassy Suites Convention Center - 35
Dec 08-Dec 10 - Power-Gen International Conference 2015 - Las Vegas Convention Center - 20,000
Dec 10-Dec 11 - Management Concepts, Inc. - How to Prepare the Grant Application Budget - Embassy Suites Convention Center - 35
Dec 10-Dec 13 - 23rd Annual World Congress on Anti-Aging - The Venetian Resort Hotel Casino - 1,000
Dec 12-Dec 12 - Milan Institute Graduation Ceremony - Cashman Center - 1,500
Dec 14-Dec 19 - 2015 USA Table Tennis National Championships - Las Vegas Convention Center - 3,000
Dec 16-Dec 18 - 2015 National Groundwater Expo and Annual Meeting - Las Vegas Convention Center - 4,500
Dec 18-Dec 20 - Bick International - Coin, Currency, Jewelry & Stamp Expo - Orleans Hotel and Casino - 1,000
Feb 12-Feb 13, 2016 - Las Vegas Antique Bottles and Collectibles Club 51st Annual Show and Sale - Henderson Convention Center 200 South Water Street, Henderson NV -
Mar 7- Mar 9, 2016 - Nightclub & Bar Convention and Trade Show - - 39,000
Return To Top
---
Created by PCAP; © Copyright 1995-2015